My House Advert: behind the online property revolution
The online property revolution
MyHouseAdvert.co.uk is an online estate agents which allows users to advertise their properties online to a huge audience at a fraction of the cost of conventional estate agents. We've been working with the company since they launched the service in 2011. The website spent a long time under continuous development, rapidly growing in complexity, and this autumn we completed a complete overhaul of the system to meet the growing demand for their services.
We've been building automated feeds to popular property listing sites like Rightmove and Zoopla for some time, and with more people looking for their next house on the web, the entirely-online estate agent is the natural next step. MyHouseAdvert.co.uk is the first and only pay-monthly estate agent, allowing homeowners to manage the sale of their property entirely online. It has proven incredibly popular.
The look-and-feel of the site was also completely overhauled at the same time as we launched the new back end systems. It is now one of our most sophisticated online applications, built on the CodeIgniter framework enhanced with the DataMapper ORR extension, with many of our own libraries performing functions like user authentication, image manipulation and communication with property portals. All sensitive areas of the site are served over HTTPS, and user authentication is performed to best-practice standards, informed by a recent security audit of our in-house systems.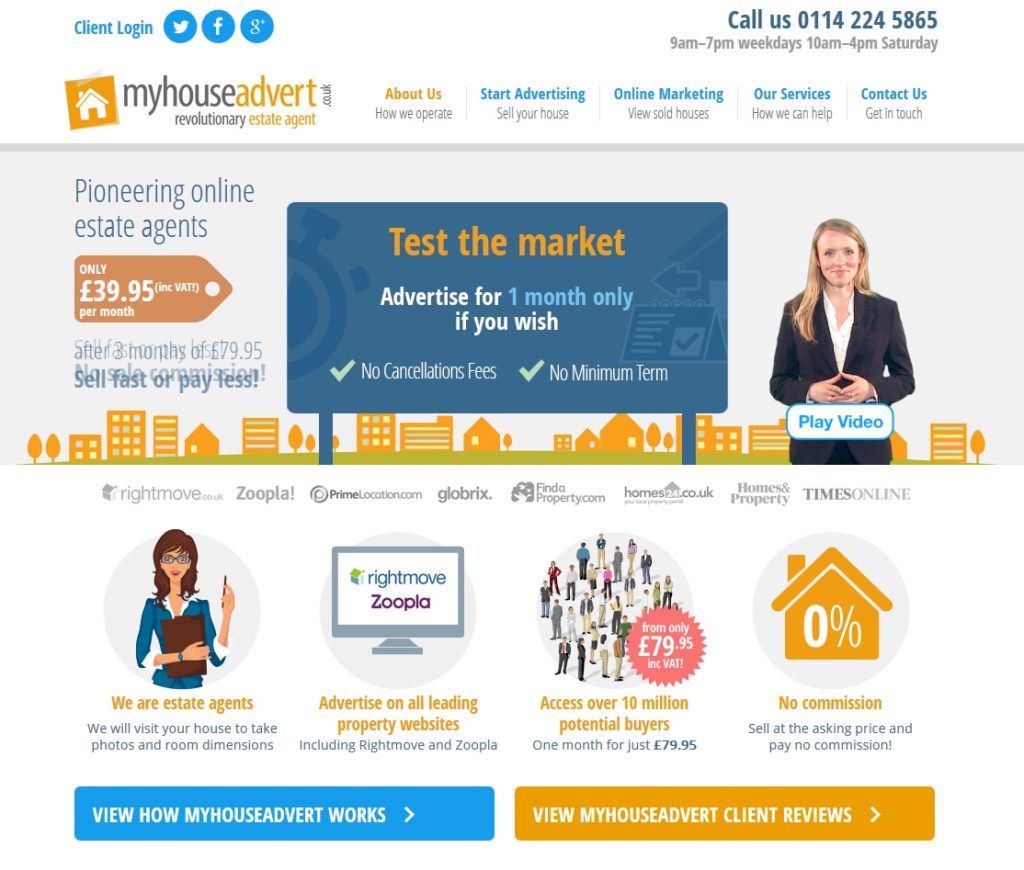 Putting the vendor in control
So how do you go about selling your house online and commission-free?
The online property sale process begins with the user creating an account and setting up a payment – managed through the PayPal Pro Recurring Payments system. An account is created and the client then has their own secure account area. Identity checks are carried out and the property information (and indeed the property itself) is checked over by a qualified member of staff. The vendor can upload their own photos and compose the property description themselves – though all details are reviewed by MyHouseAdvert.co.uk staff. When everyone is happy the advert goes live onto a range of key online property portals including Rightmove, Zoopla and Prime Location.
Prospective buyers can book viewings through the website at times to suit the vendors, who have a calendar system in their control panel. Potential buyers can also ask questions about properties, send feedback on viewings and make offers on properties through the website. Vendors receive alerts by SMS and email of activity on their property, and can manage all of these through their client account area – accepting or rearranging viewing appointments, responding to questions and ultimately accepting an offer on their property.

MyHouseAdvert.co.uk provides access to the expert and legal support the vendor needs, but this process puts the vendor in control of their sale – something that's clearly popular in our technology-enabled age.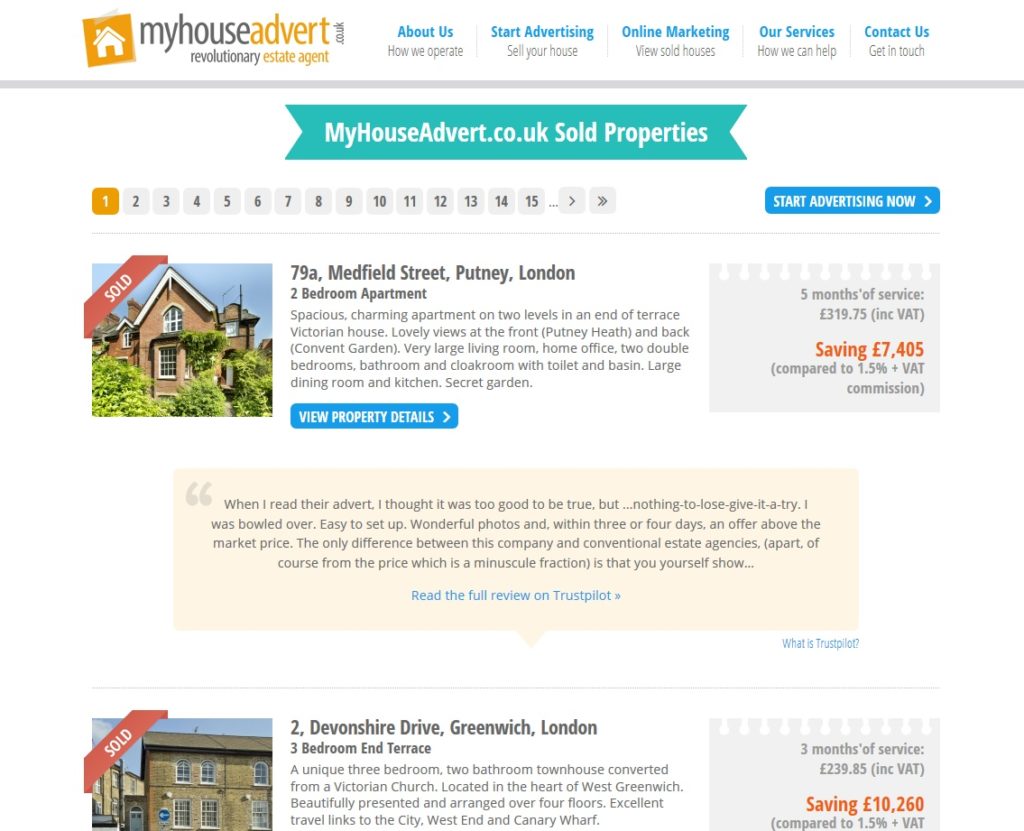 Painless property sales
Buying or selling a house is often cited as one of the most stressful experiences in our lives. MyHouseAdvert.co.uk makes a huge effort to simplify and explain the process at every stage. Friendly explanatory diagrams abound. The homepage features a web presenter video to explain the whole process, as well as a straightforward interactive price comparison widget. Notices in the client account area make it absolutely clear when the vendor needs to take action to progress their sale. It all adds up to a painless – and vastly cheaper – property sale, as evidenced by their 'Excellent' rating on Trustpilot.co.uk. And if you need further convincing: one of those five star reviews came from one of us here at Castlegate IT!
You may also like
Categories
Archives