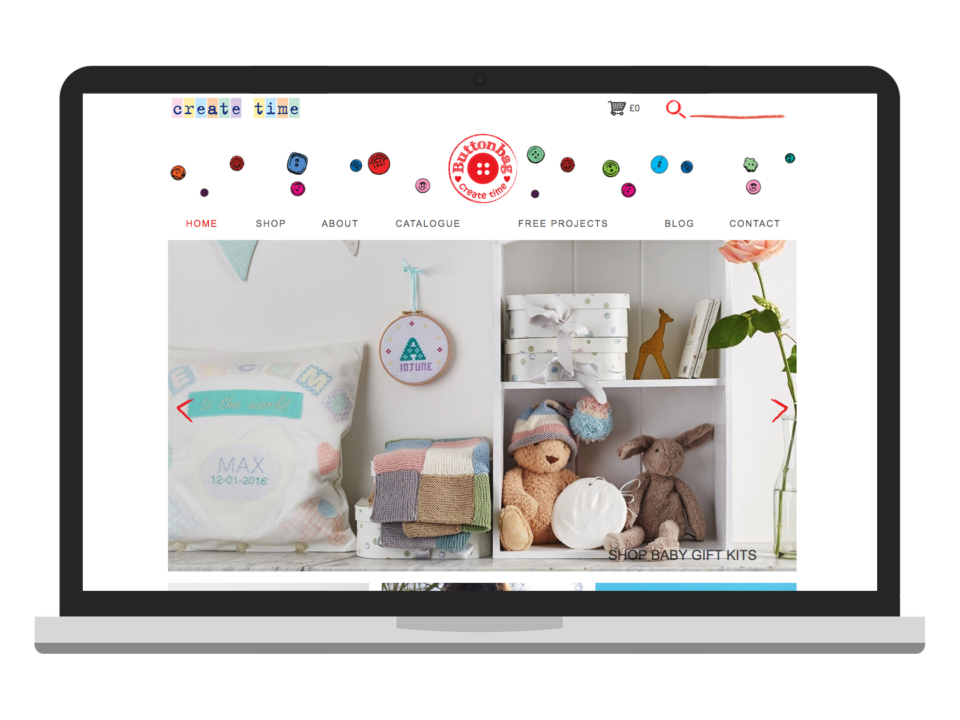 Buttonbag
Buttonbag are an innovative company providing craft kits for children using a range of fabrics, wools and trimmings. They're a company that's really going somewhere – you may have seen them in branches of Oxfam or featured in the colour supplements!
Their website was another that we designed in-house – twice! We designed a site for them in May 2009, based around plenty of big pictures of their products and bright vibrant colours reflecting the simple childish pleasures of their wares. In March 2012 they came back to us with proposals for a rebrand based on their new catalogue and packaging designs. The look now features plenty of hand-drawn elements, giving it the feel of authentic handicrafts – the result of our designer spending some time going back to basics with a felt-tip pen and a scanner!
There's plenty of slideshows, an editable map of stockists, and a WordPress blog. The e-commerce system uses our bespoke product catalogue system, with various customisations to allow browsing by age range and to show related products. Since it's our code, we can customise it at will – there are few facilities you'll find in any e-commerce system that we haven't produced for it at some point. For this site, we also integrated it with the WordPress CMS that manages the content on the rest of the site, so there's a seamless user experience entirely under the customer's control.