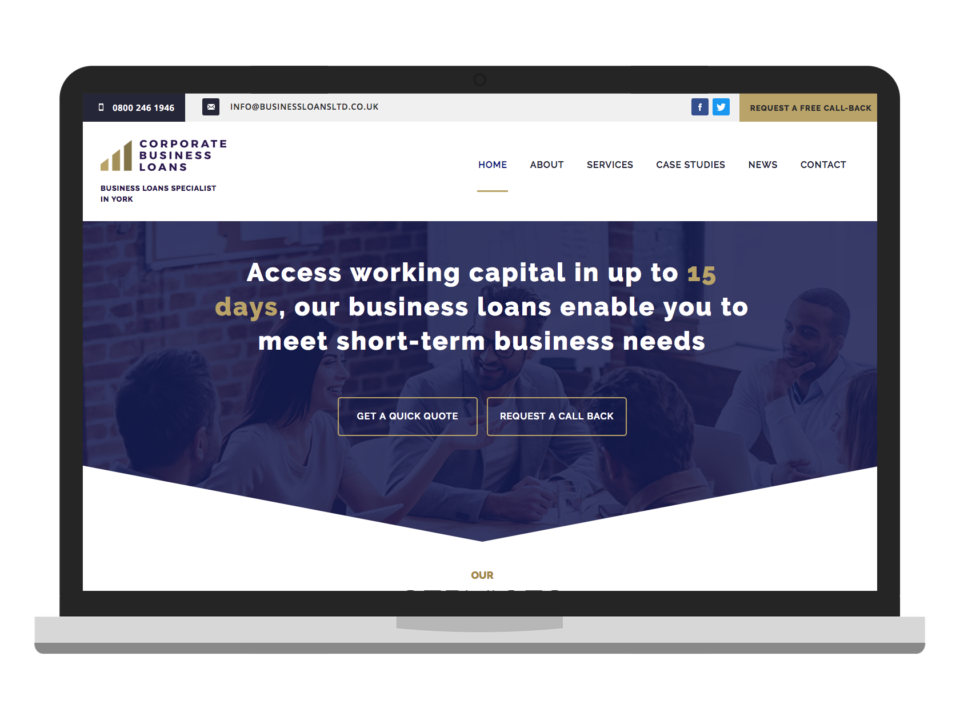 Corporate Business Loans
Corporate Business Loans provide business funding consultancy, using a variety of funding methods to help small to medium businesses to achieve improved cash-flow. They do not just pass clients on to lenders, but perform all the necessary checks and paperwork with the client to ensure success.
As with all of our sites, it was designed to be responsive and mobile-friendly and to be easy to use on all devices. The website is built around the WordPress content management system to make it easy to edit and keep up to date. We also engaged a copywriter to ensure high-quality content and engaging calls to action are present across the site and performed a full SEO treatment to improve organic Google rankings and generate new enquiries.