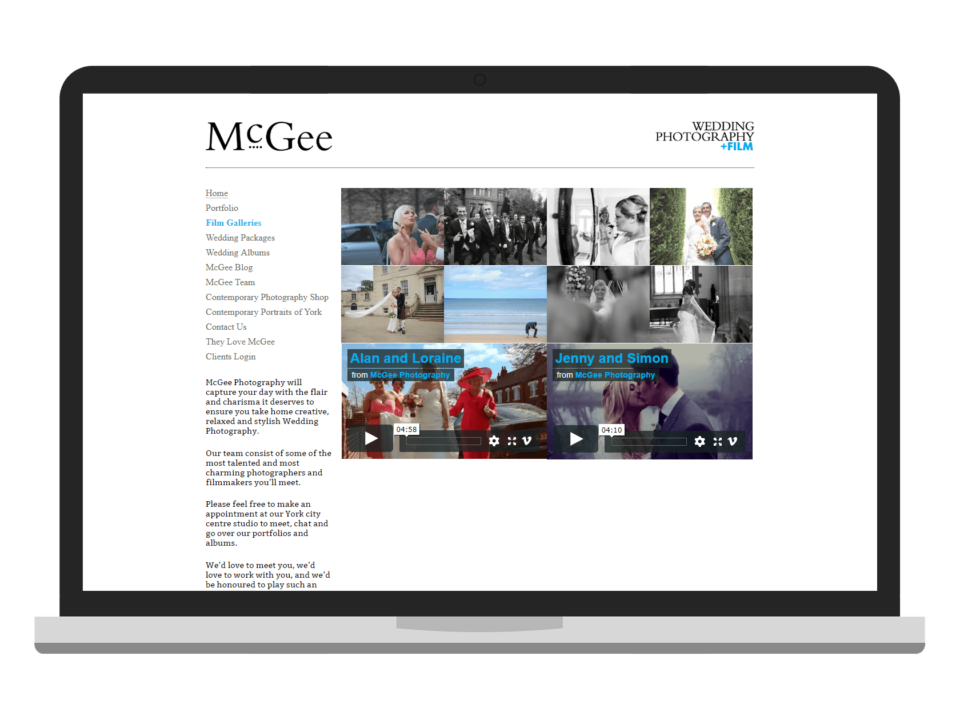 McGee Photography
Greg McGee is a wedding photographer in York.  His new content managed website was designed by Mode and developed by Castlegate IT.
The site's emphasis is on photos and films and gives clients access to private galleries. The galleries have a large number of images which are loaded on demand.
A Film page displays videos from the McGee Vimeo account.  The site uses the Vimeo API to embed thumbnails and play videos.