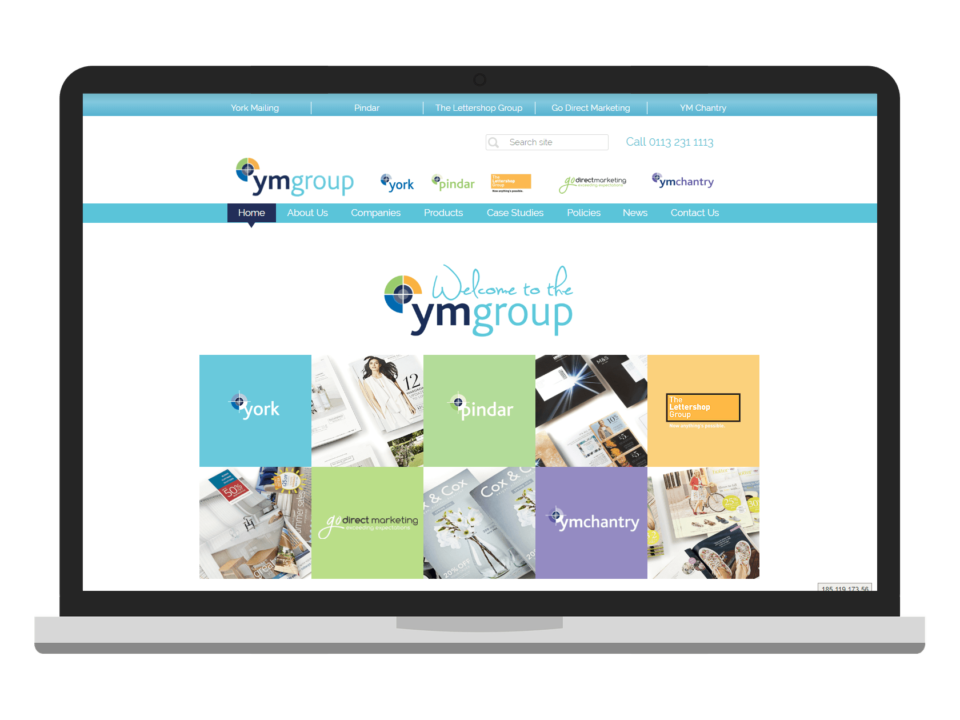 YM Group
YM Group are a collection of five companies, specialising in print and communication. Using the combined skill of each company in the group, they provide an extensive range of print services, including the strongest short grain production capability in the UK.
The group approached us to consolidate their company websites into a single site for the whole group, capable of showcasing each business and their wide range of services.
The group chose to bring in their existing graphic designers, Tractor Creative to design the new site. We turned those designs into an easily maintainable WordPress driven website.