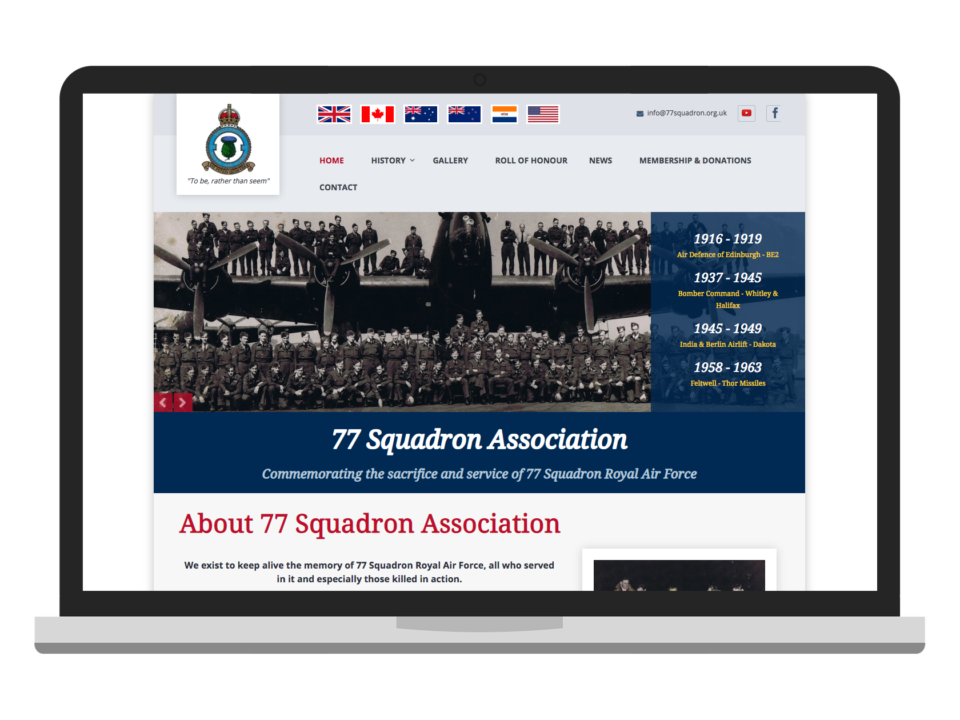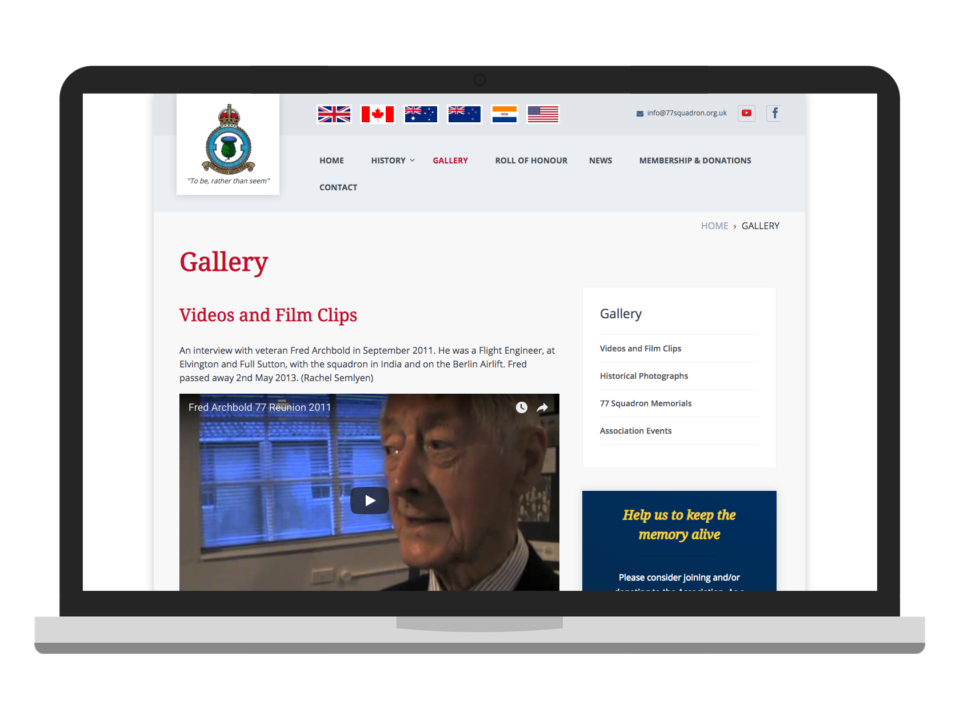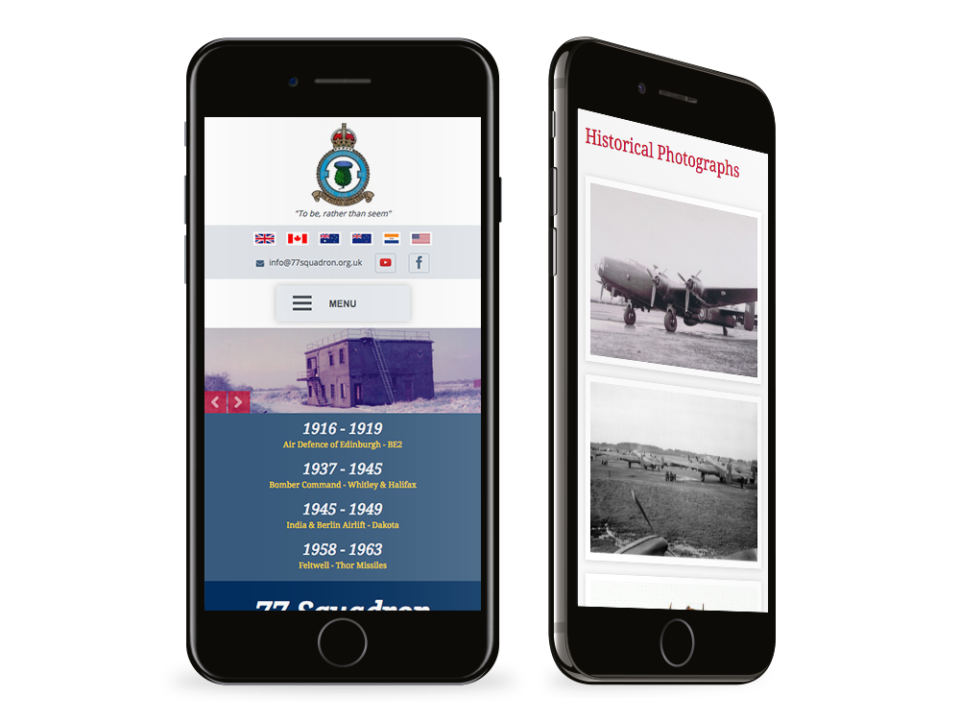 77 Squadron Association
The 77 Squadron Association keeps alive the memory of 77 Squadron RAF, which was formed in 1916 and which played a crucial role in the First and Second World Wars and during the Cold War. The members of the association asked us to produce a new website for them, documenting their history and providing information on membership and events, helping them to pass on their memories to a new generation.
Our design used the squadron's insignia and collection of historical photographs to produce a clear, informative, and easy to navigation website. It uses graphical elements to emphasise their international role and provides many ways of getting in touch with the association, including via social media.
The site was built with WordPress, with a bespoke theme and plugins. The association's collection of photography is an important resource and we provided them with easy management via WordPress and attractive presentation on the front end using lightboxes and galleries. The site also features a news system, a form for submitting donations, and multiple social media links.