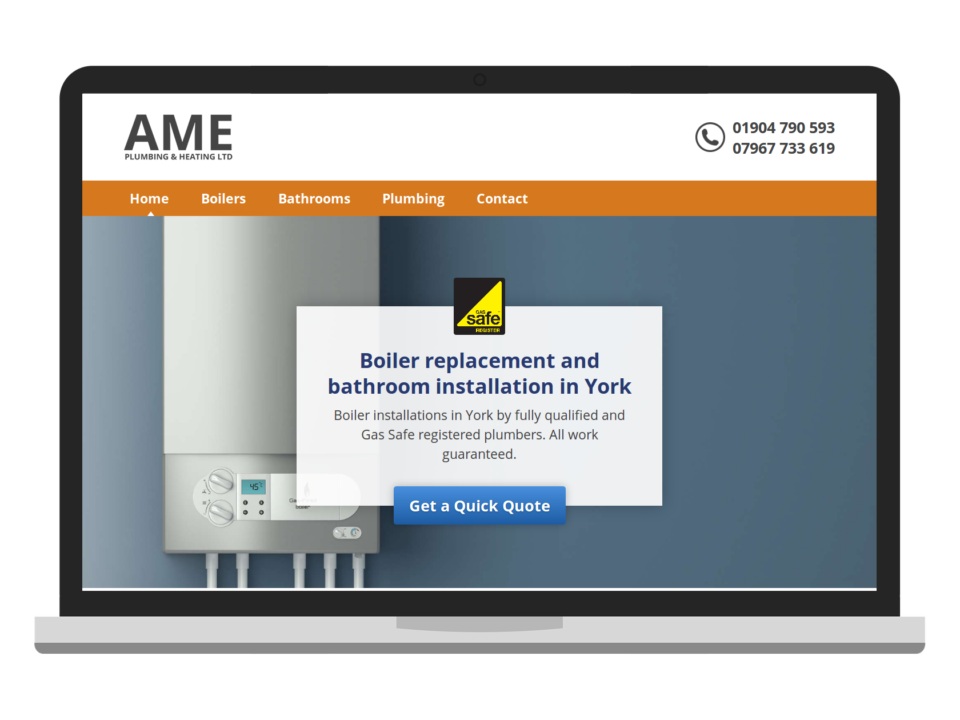 AME Plumbing & Heating
AME Plumbing & Heating is an established York company, offering a wide range of plumbing services, from boiler installations to complete bathroom replacements. We were asked to design and build a new website for them, showing examples of their work and providing easy access to their contact details to enquiries and quotes.
We used responsive web design so the site looks and works well on a range of devices, from phones to tablets to high definition desktop monitors. The design makes use of photos of AME's recent projects to highlight their skills and attention to detail.
A straightforward navigation structure, prominent contact details, and a simple enquiry form make it easy for site visitors to find out more information and to get in touch to get a quote. And a careful process of search engine optimisation makes sure the site will be found by the widest audience possible.