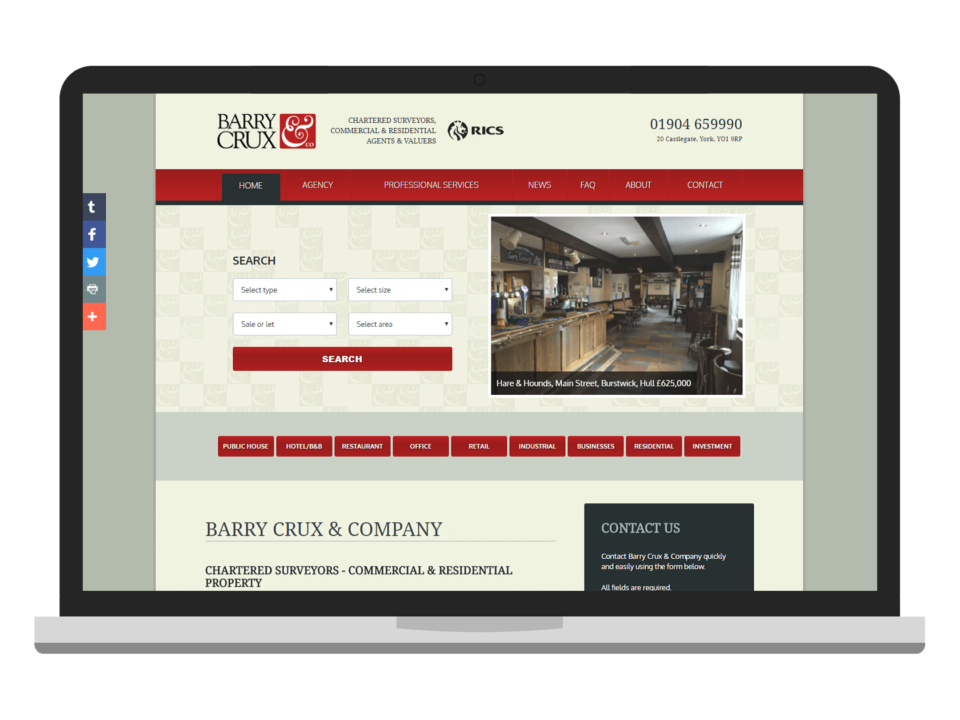 Barry Crux & Company
Barry Crux & Co are celebrating their 25th anniversary as one of the leading chartered surveyors in York. The company has marked the occasion by commissioning a website re-design including responsive design for multiple browsing platforms from Castlegate IT.
Working with existing development work carried out on the Barry Crux & Company website in 2011, we refreshed and modernised the site's design, developing design elements to meet the standards of the client's leading competitors. Key elements of the site's design include a search function with multiple search criteria, contact form and social media buttons. The site also features property display elements including image carousels, lightbox displays and buttons linking to in-depth property details which are accessible to registered users of the site.
Our responsive design of the site ensures that all applications and content – such as property listings, search functions and branding – display and function successfully when accessed through a full range of devices, including computers, smartphones and tablets.