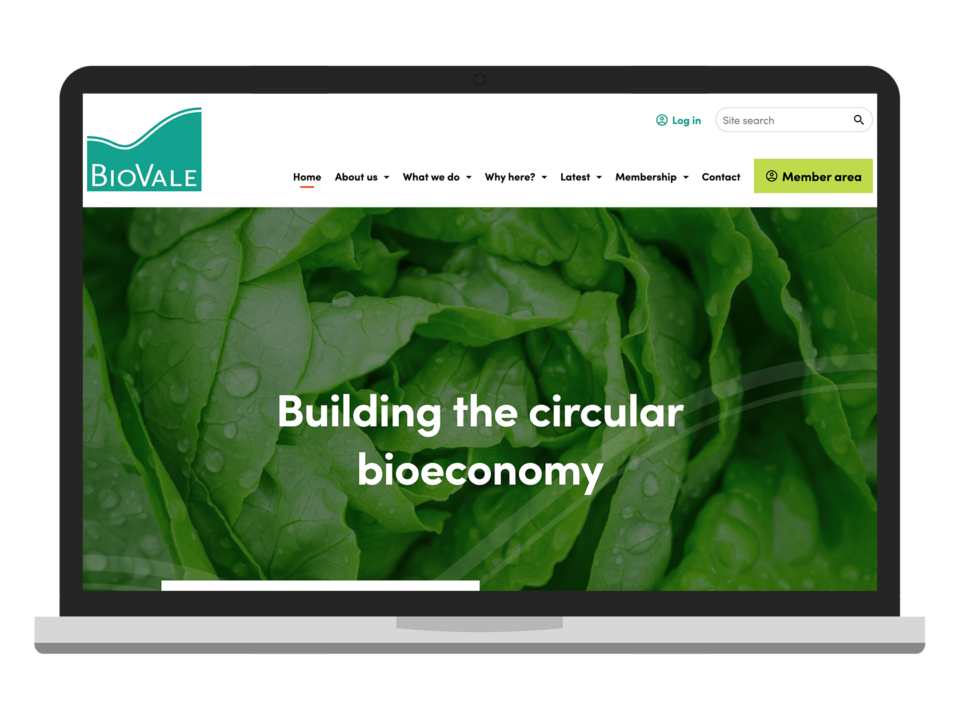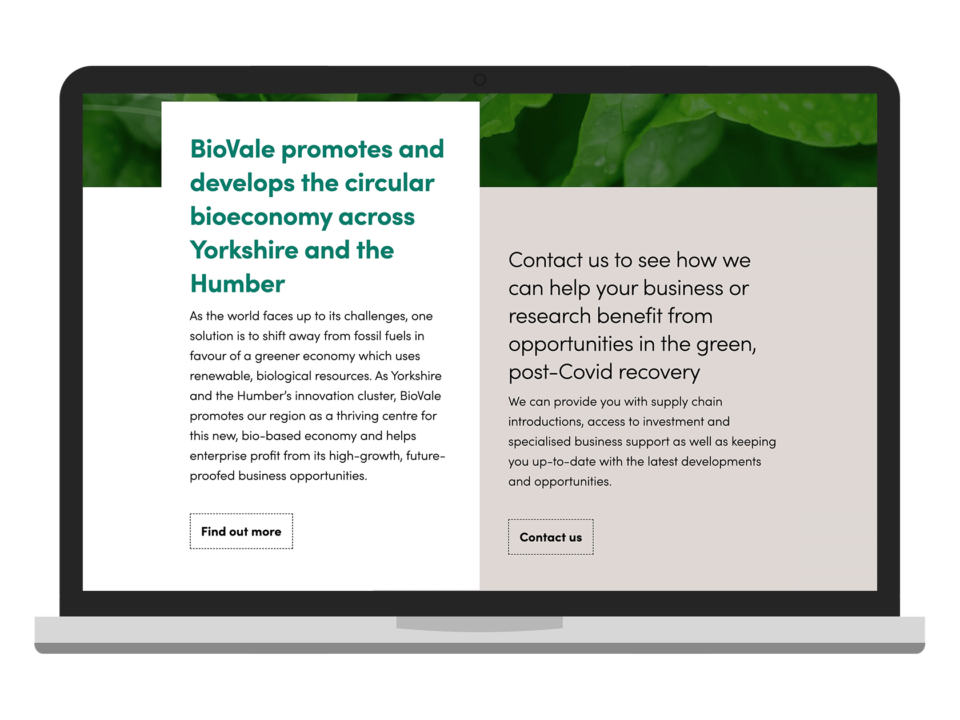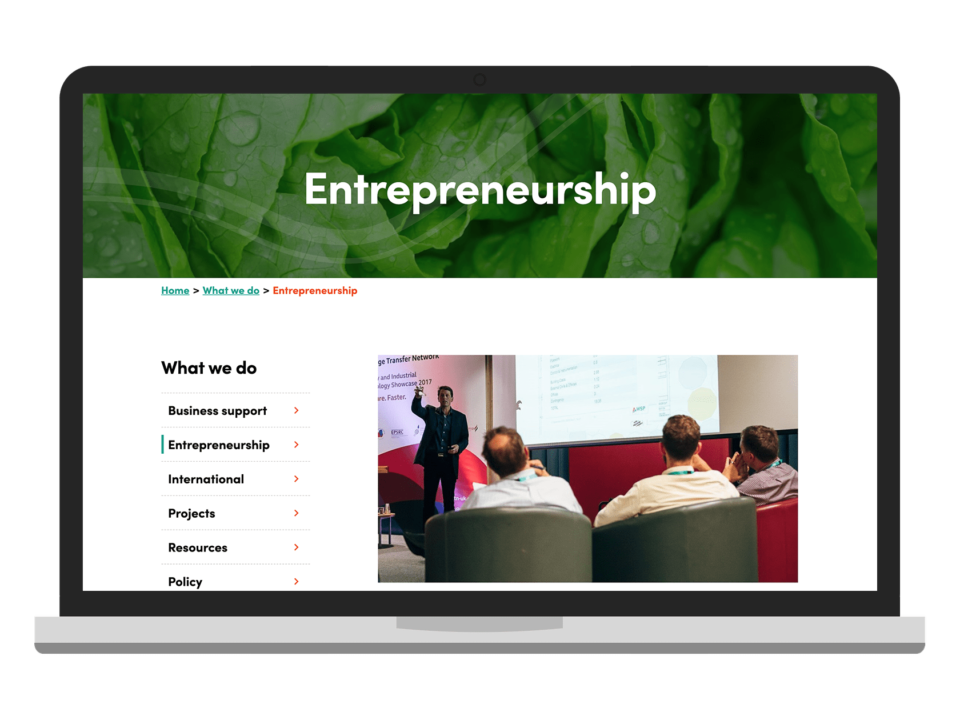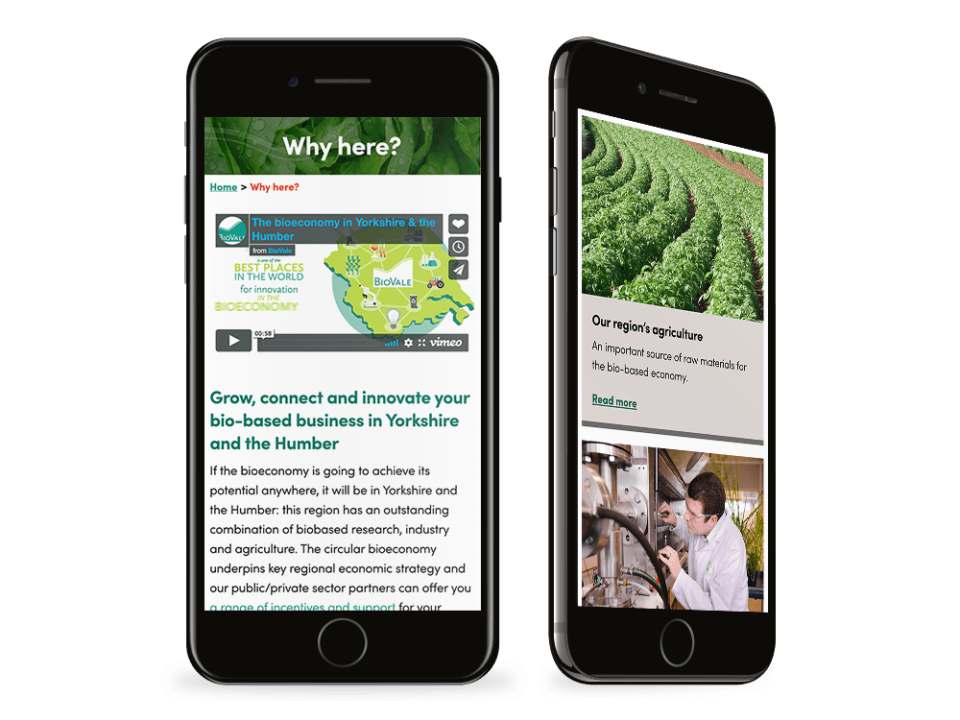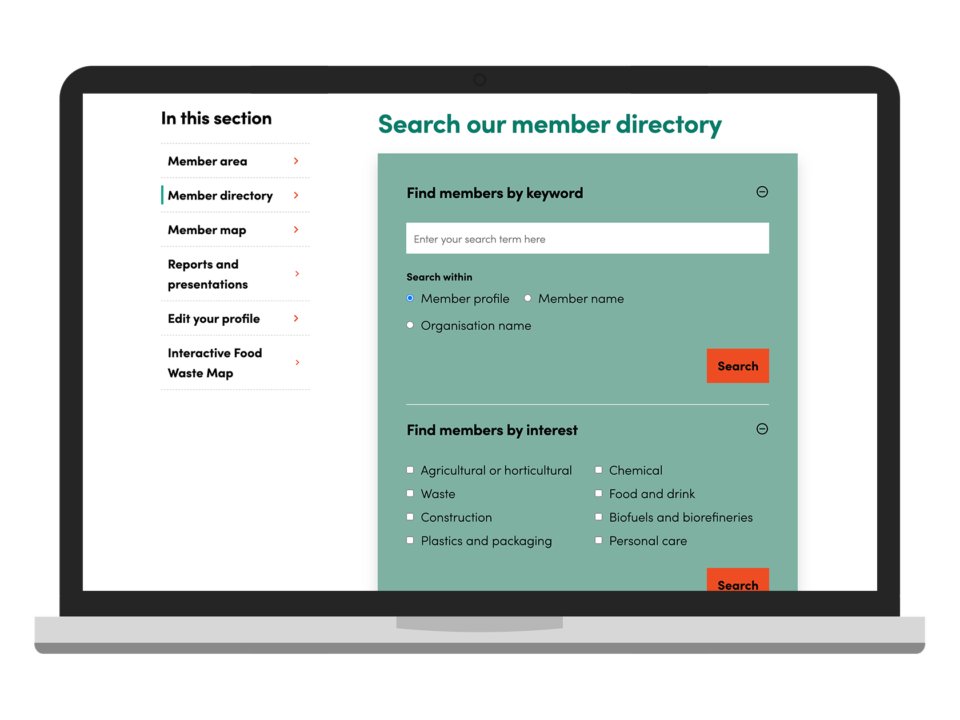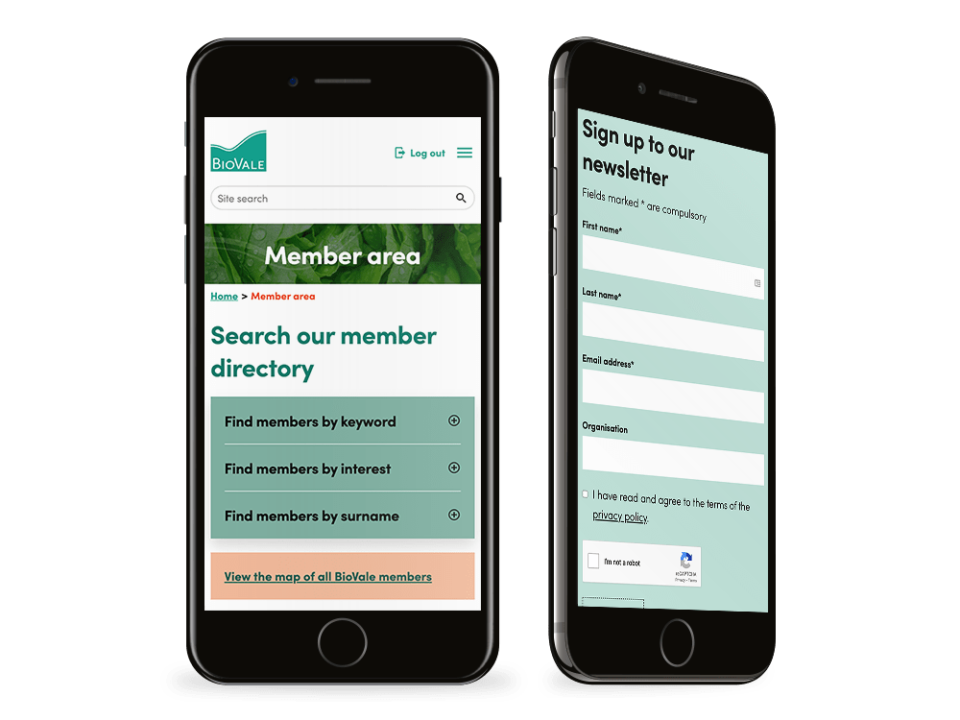 BioVale
BioVale is non-profit organisation working to establish Yorkshire and the Humber as a world-leading centre for bioeconomy innovation. This work involves facilitating networking and partnerships among the region's bio-based researchers, innovators and supply chains.
The brief
BioVale needed a website that would take their offering to the next level. As well as hosting resources and information for visitors, the site would also feature a members' directory where private companies, academic institutions and local government would be able to connect. As an organisation working to promote the region internationally, a fresh and modern design was essential.
The website
The site we built provides a fully-featured platform for users and organizations to engage with BioVale and each other. The members' directory enables users to keep up to date with events, find funding opportunities, and network with other users and member organisations. Features such as social media integration, newsletter sign-up and a blog enable BioVale to stay connected with users.
The result
BioVale's new website is a key part of their mission to improve the bioeconomy in Yorkshire and the Humber by providing multiple ways for researchers, academics and industry professionals to interact. A vibrant and modern site design promotes BioVale as a trustworthy international organisation, while a carefully considered user journey with clear signposting ensures that users are able to easily navigate the site to find the resources they need.