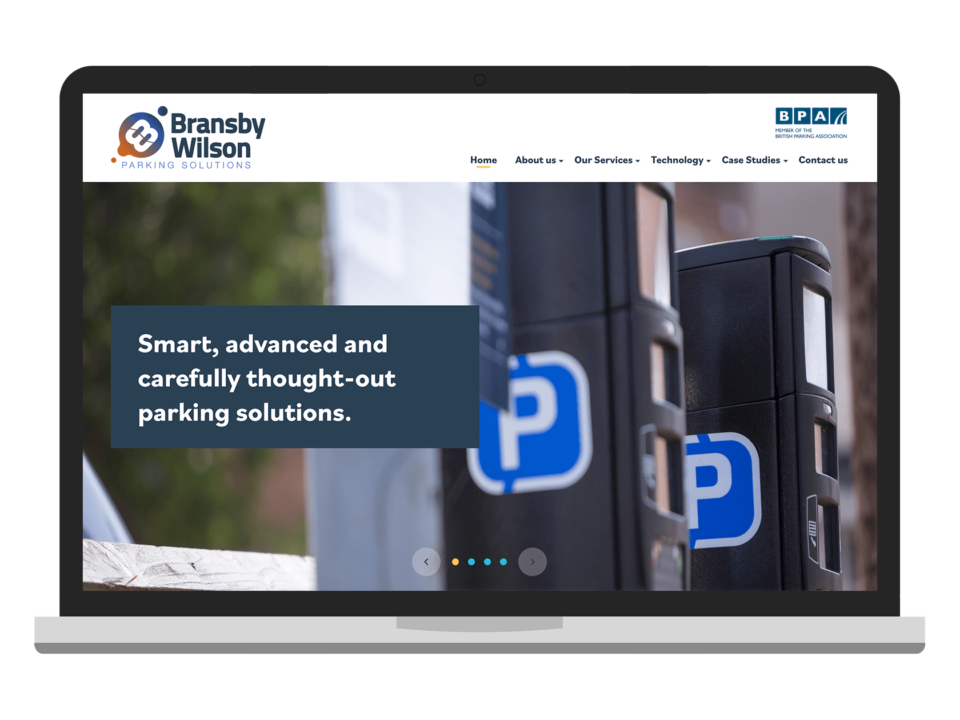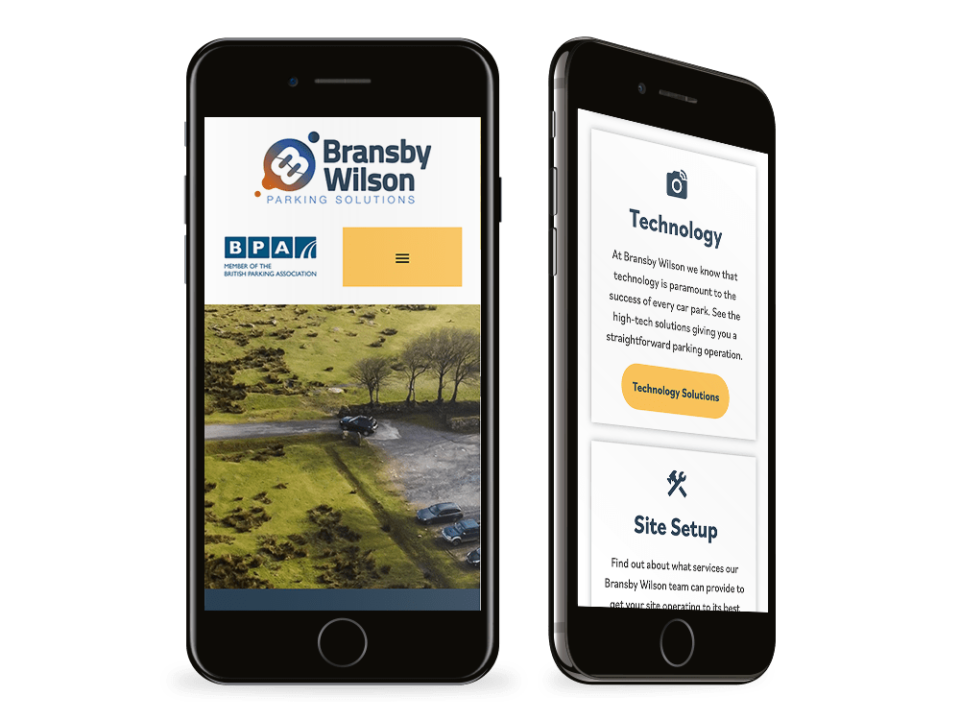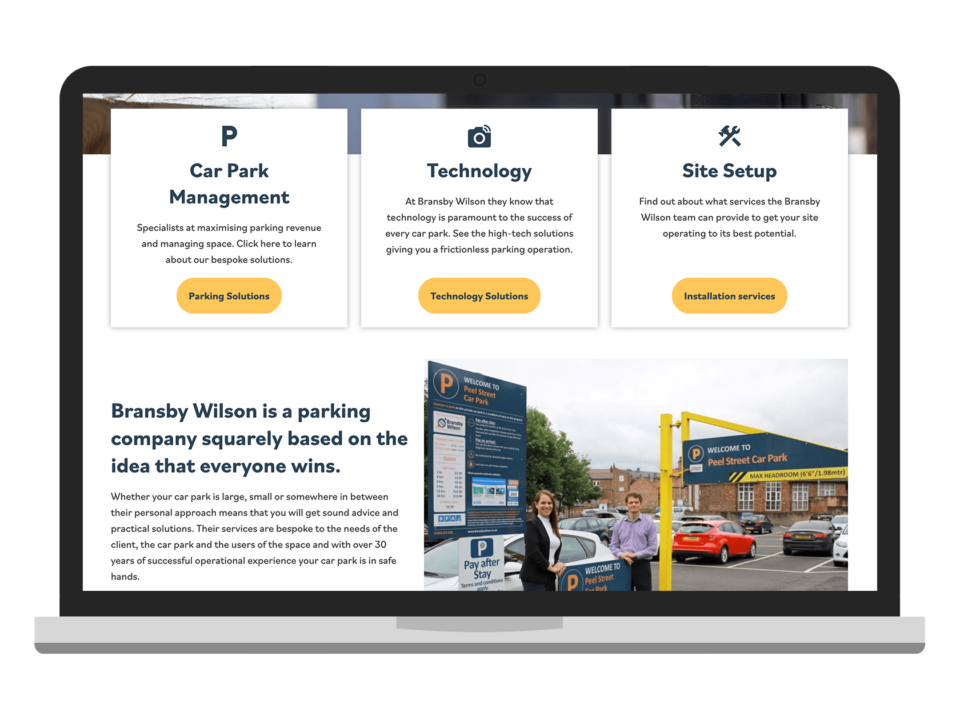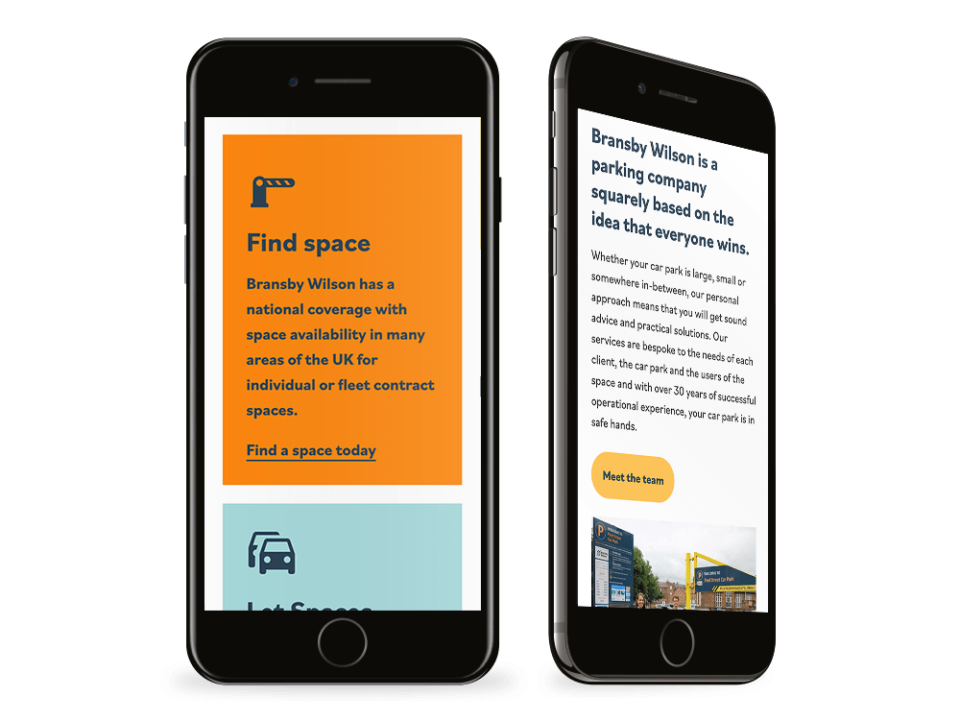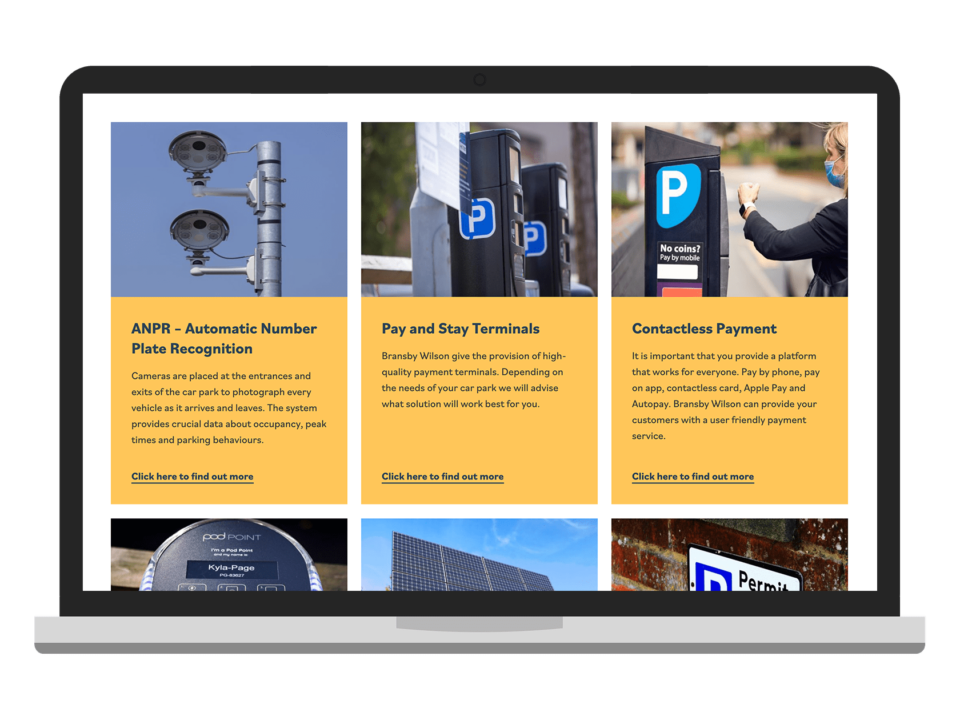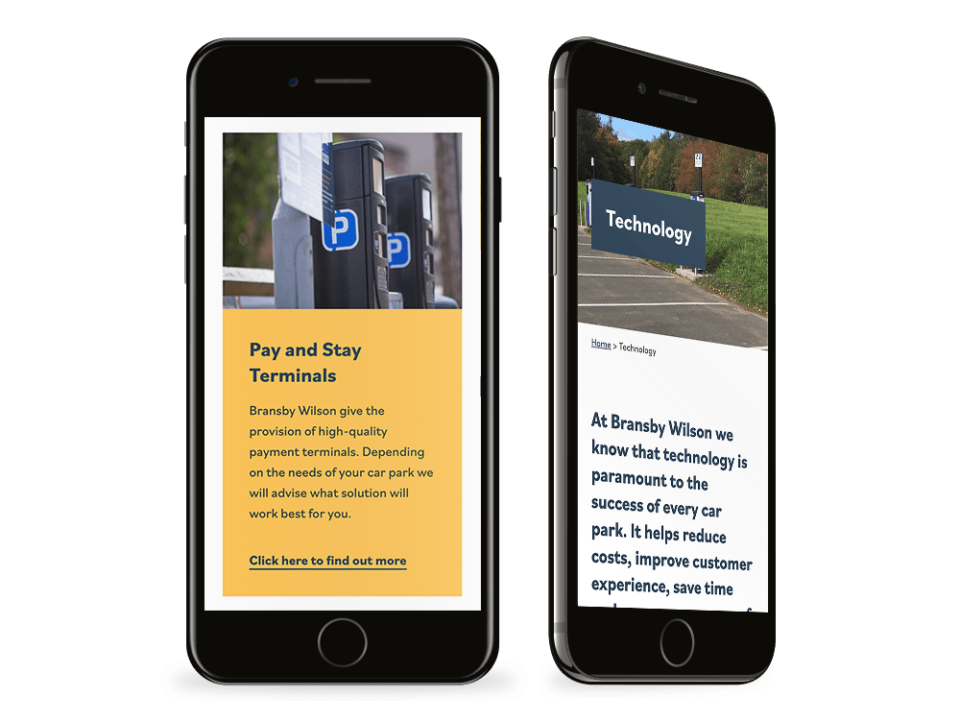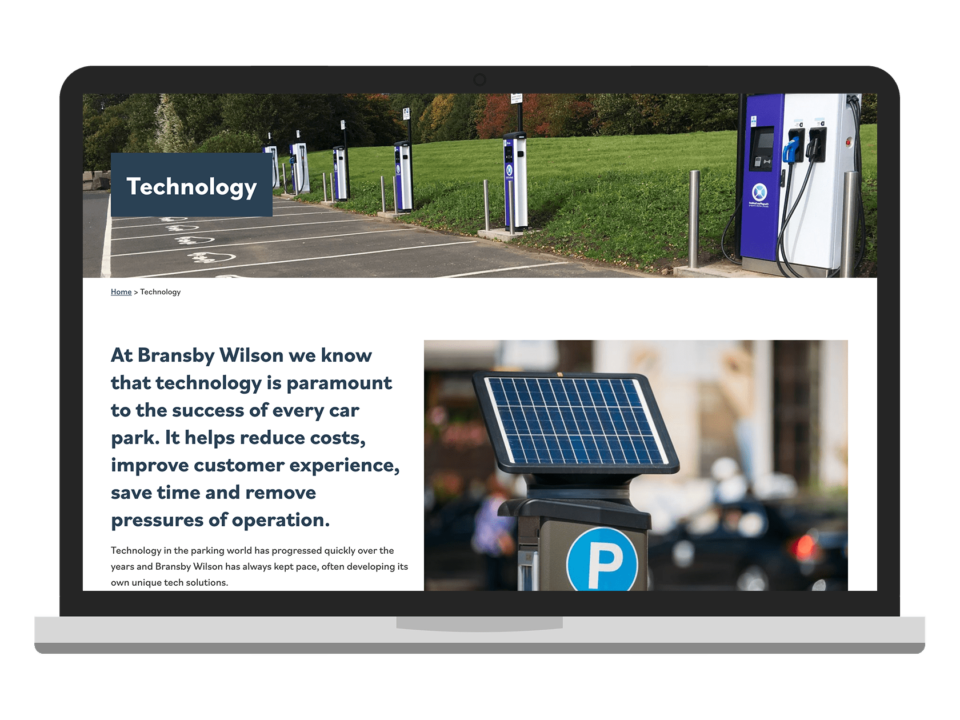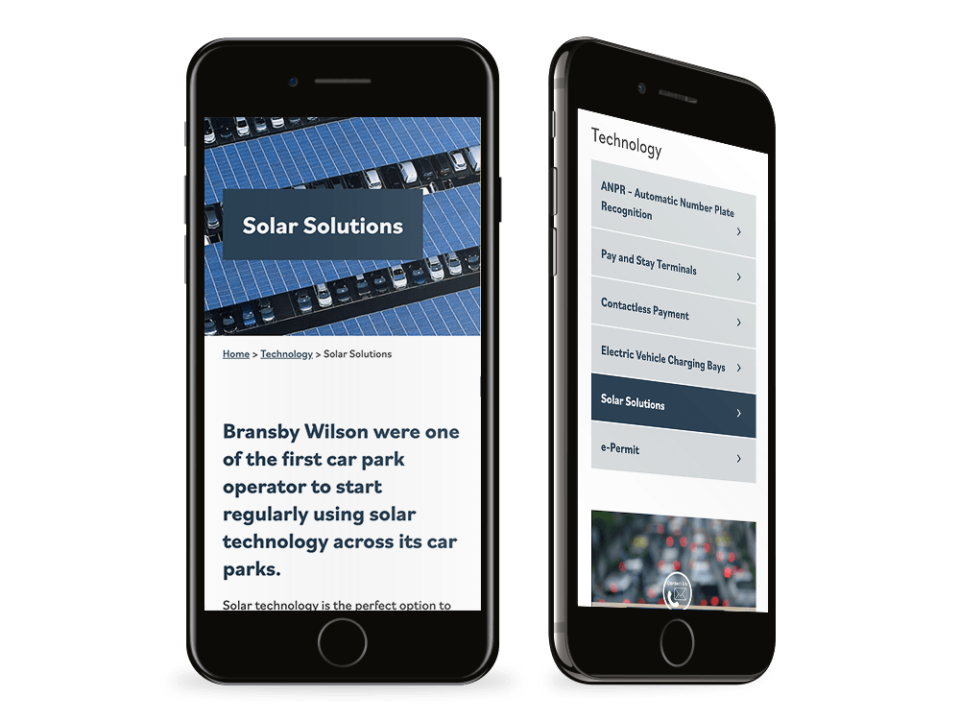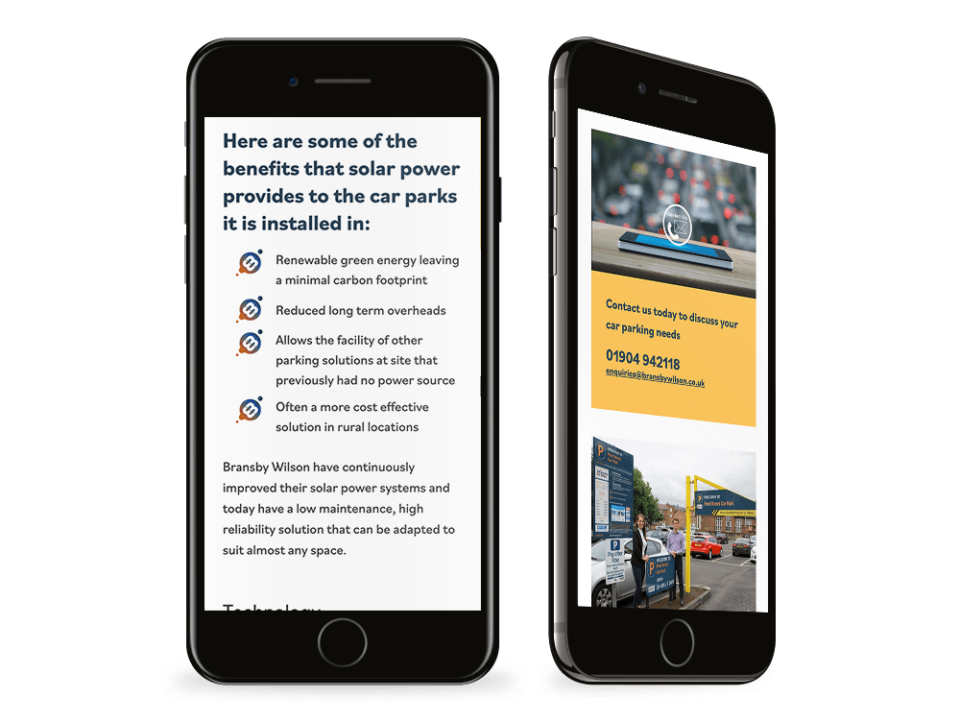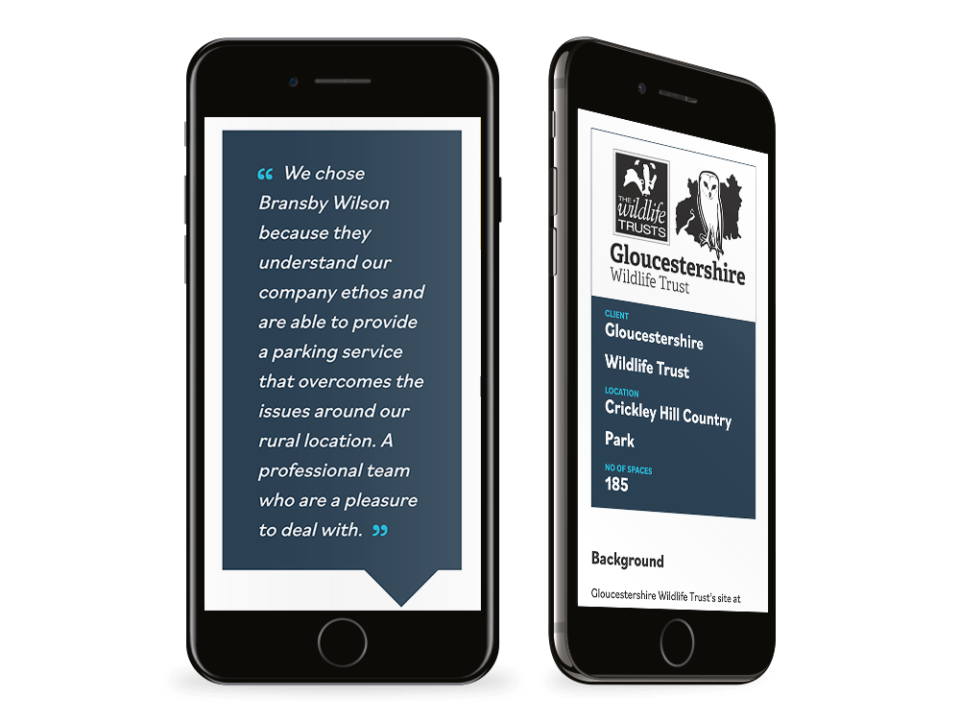 Bransby Wilson
Bransby Wilson provides a complete range of car park management solutions, from planning permission and site design through to enforcement services and ongoing maintenance. With a head office in York, Bransby Wilson personnel operate nationwide to service a growing portfolio throughout the UK.
The brief
As a rapidly expanding organization, Bransby Wilson needed a website which would showcase the company's very broad range of services and help them to stand out in a competitive market. As well as providing detailed information on these services and the different technologies used by Bransby Wilson, the site would need to provide an enjoyable browsing experience and make it easy for anyone to get in touch.
The website
We built the new website around great photography which communicates the quality of Bransby Wilson's services. An intuitive navigation system makes it quick and simple for visitors to find the information they're looking for.
We made sure to include a number of ways for different visitors to quickly get in touch: Prominent contact details and a live chat function make it easy to make immediate contact, and we built different contact forms to accommodate the needs of different users.
The standout feature of this website is the case studies section – the team at Bransby Wilson have done an excellent job of putting forward what they've done for their clients. This is really important in showing the breadth of the offering and ability to align with different sectors.
The result
Thoughtful design ensures that the site gives different users exactly what they need. The services page and case studies section give plenty of extra information to those who need it, while visitors seeking to get in touch can easily do so.