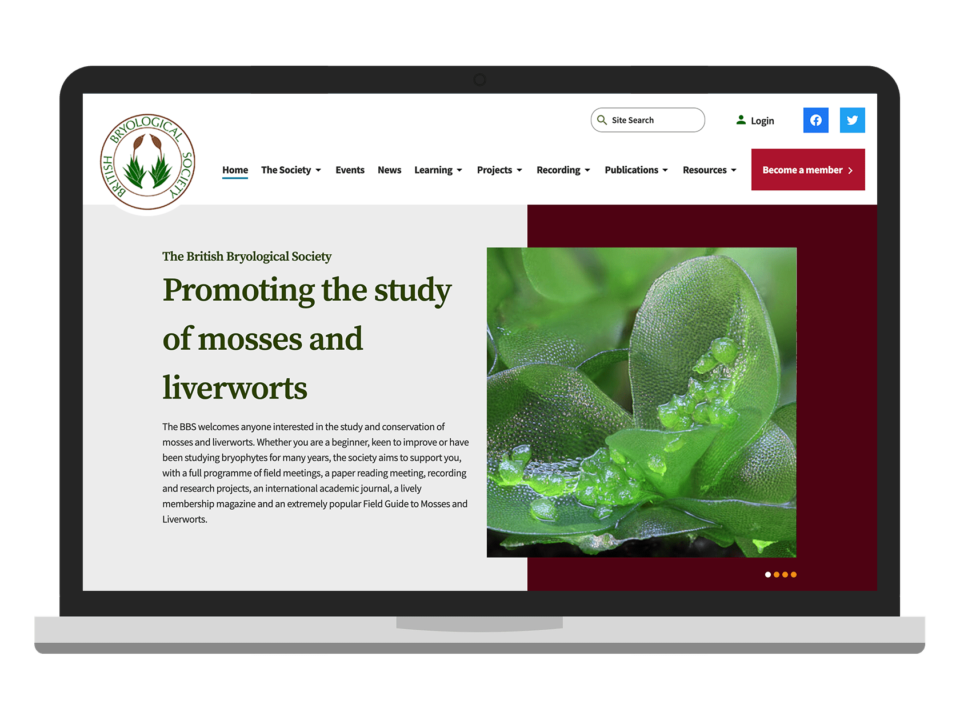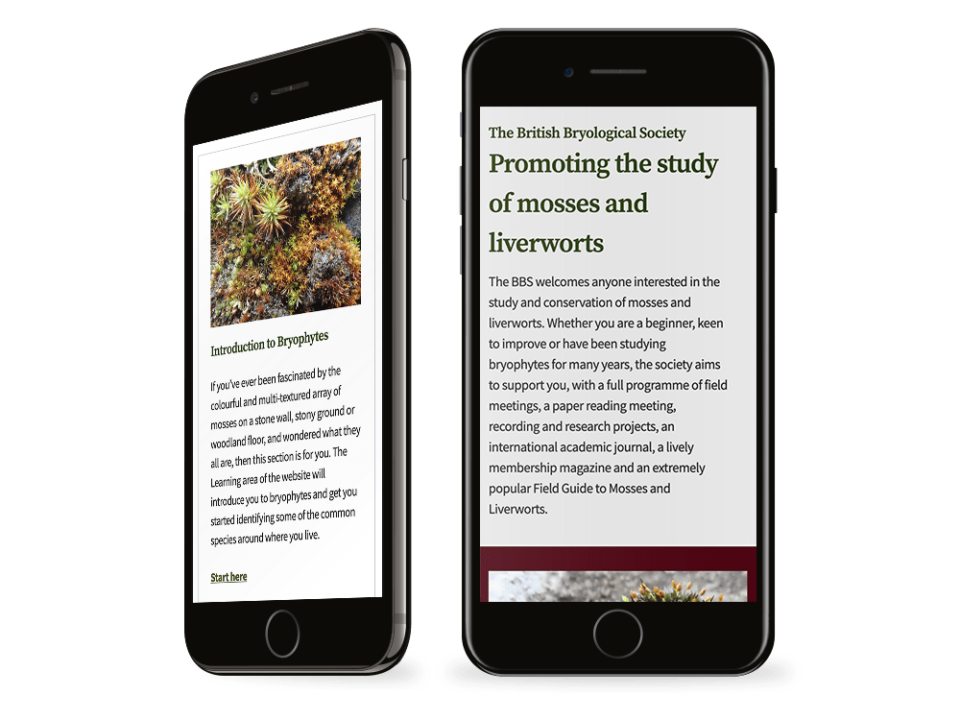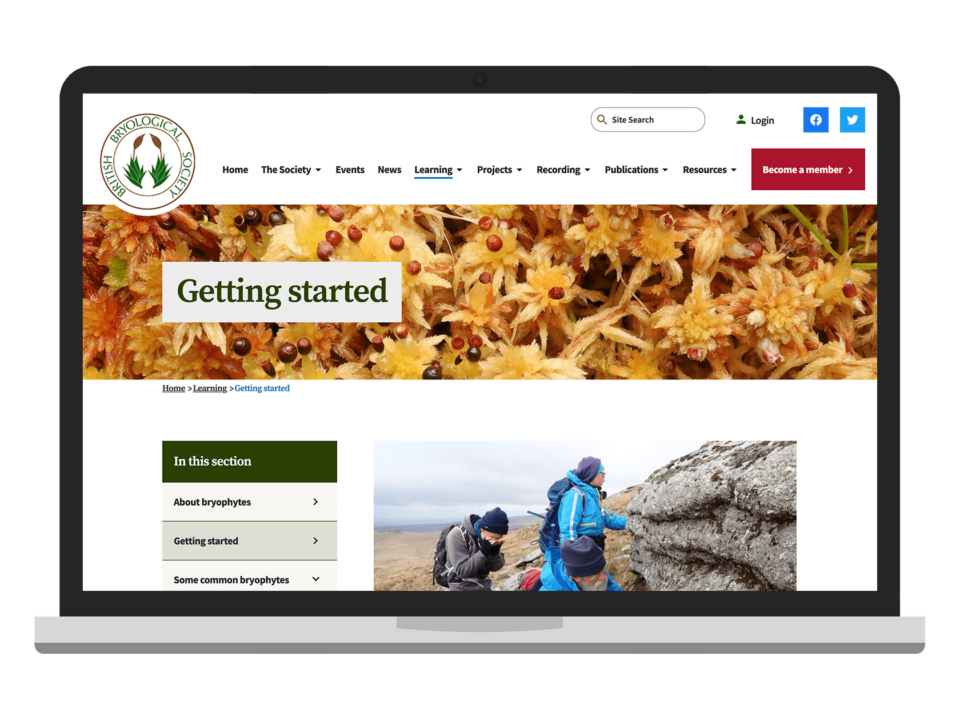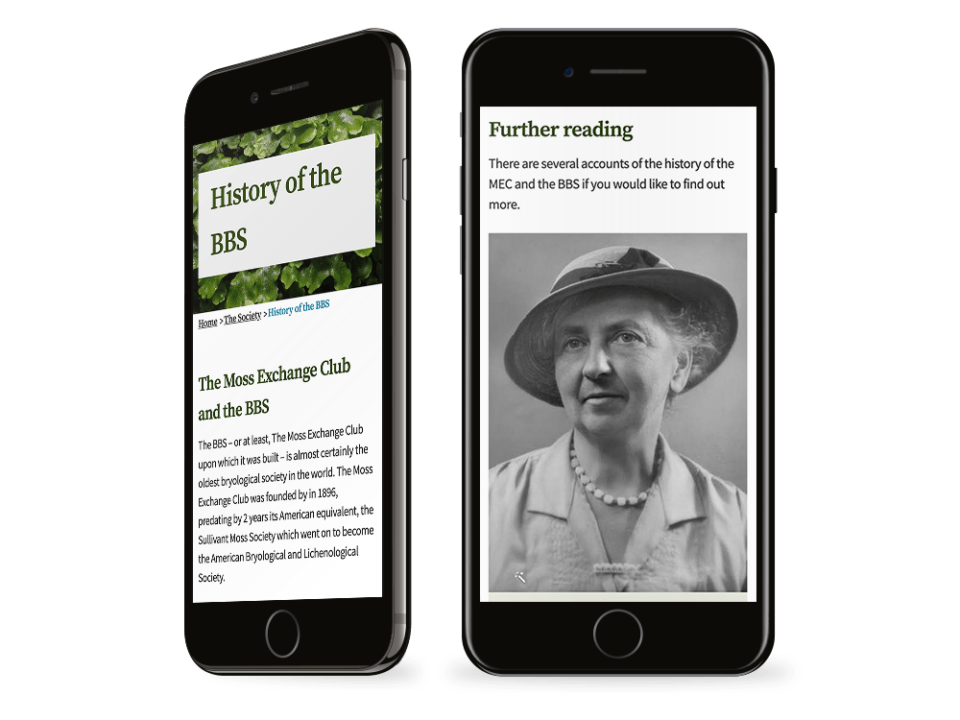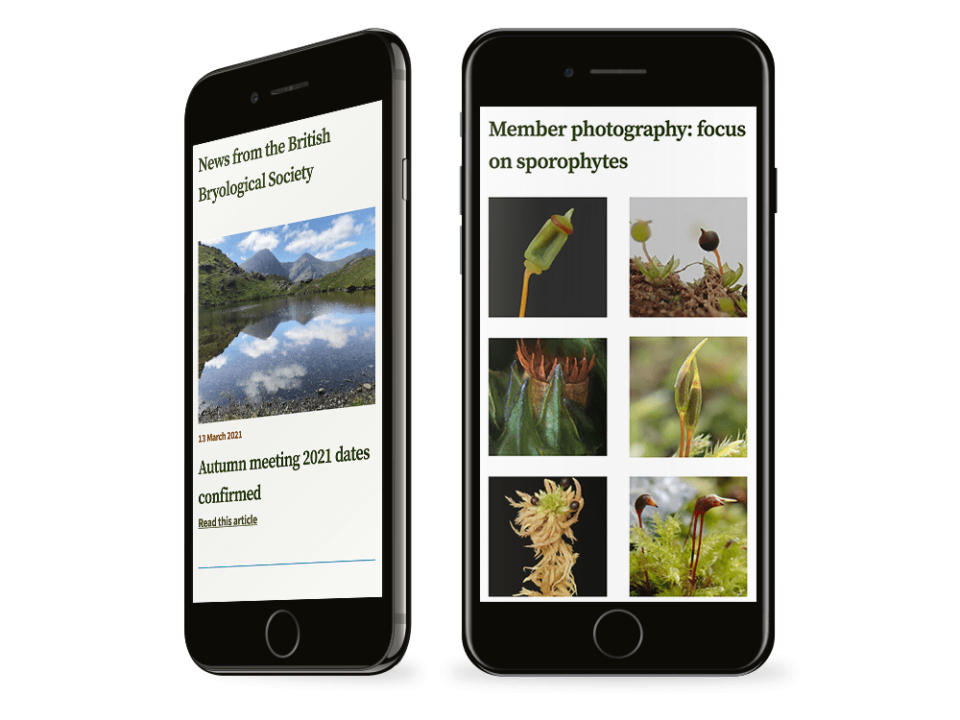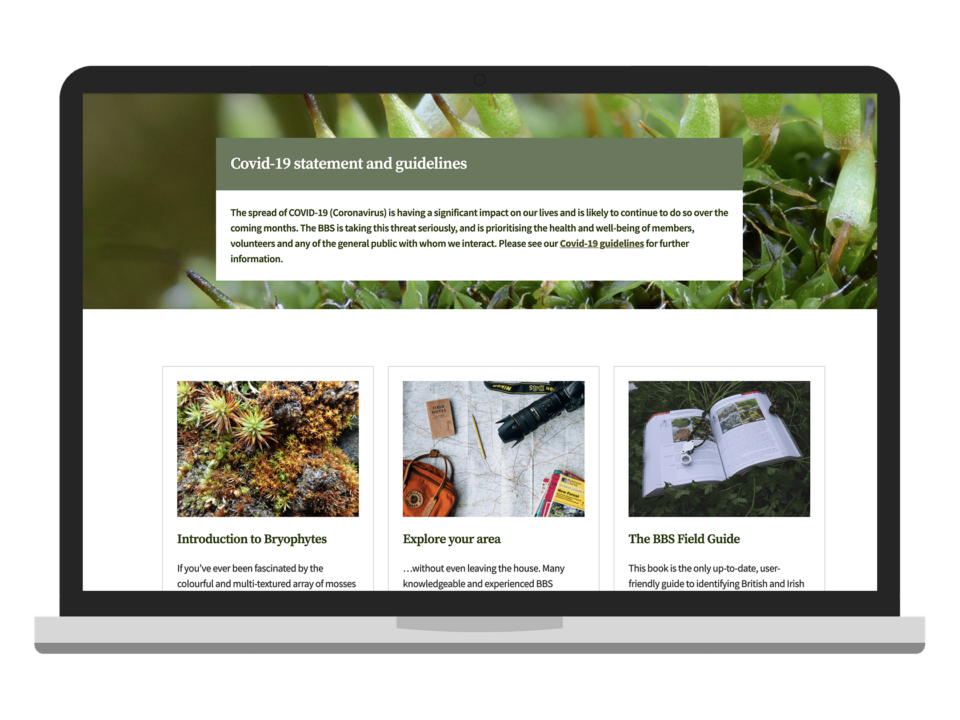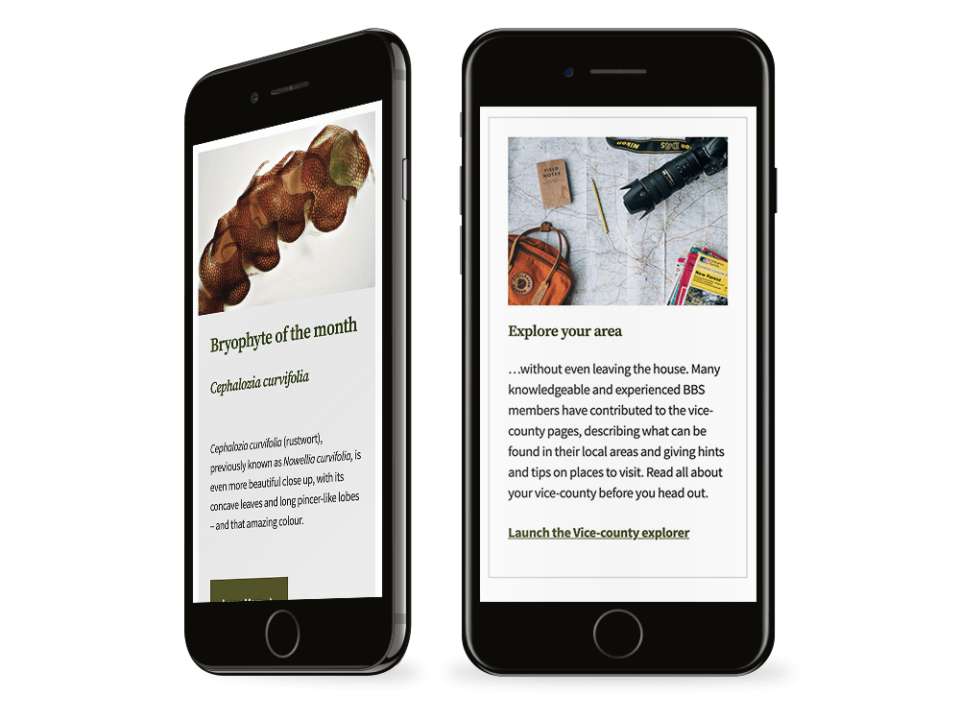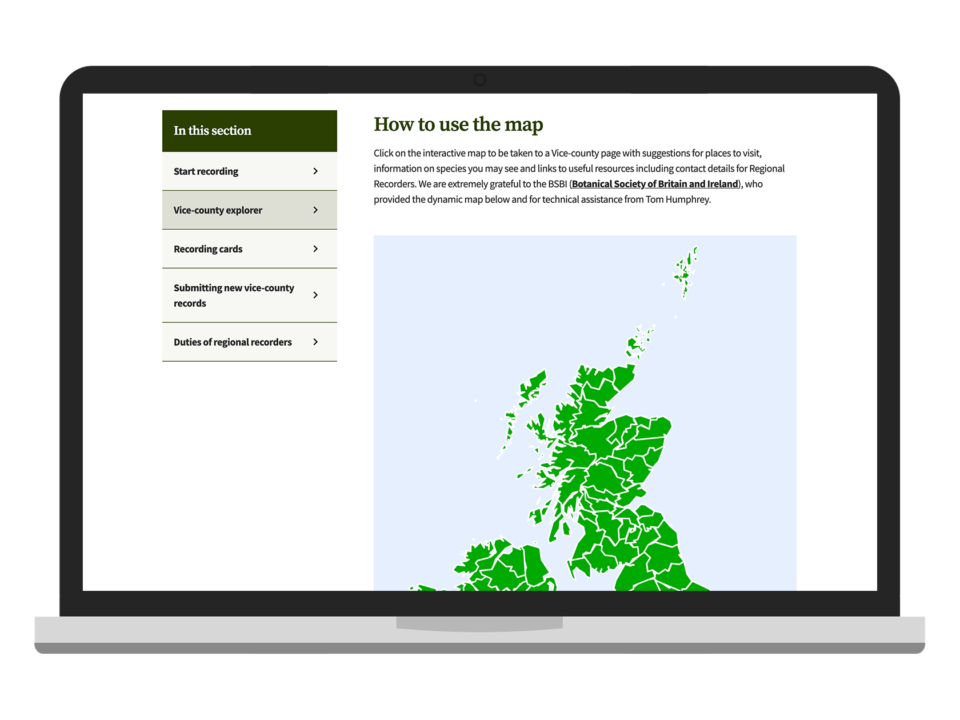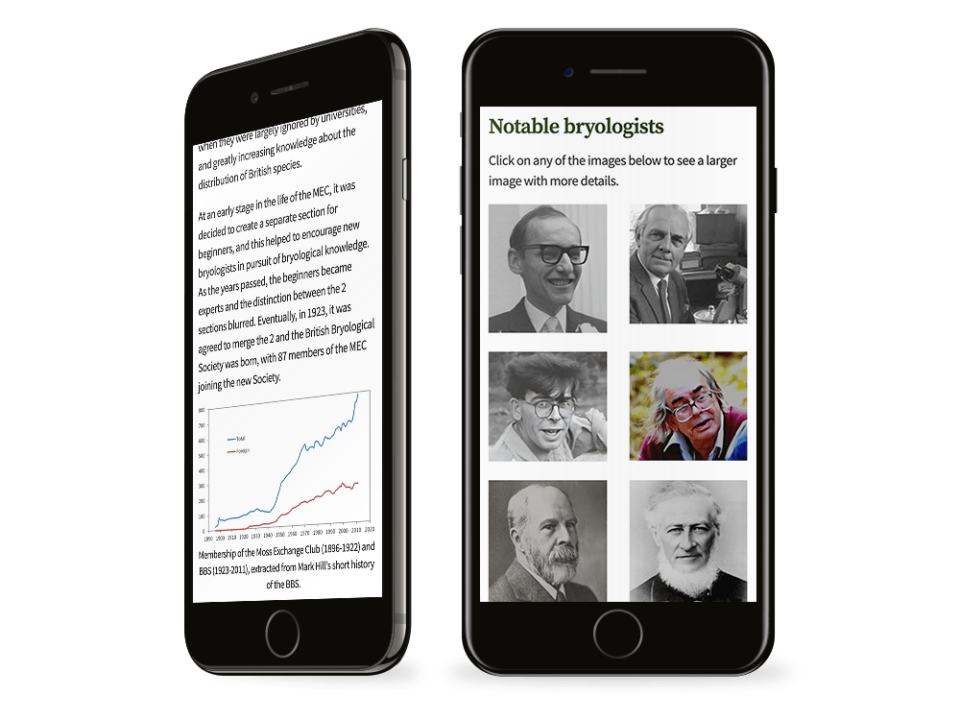 British Bryological Society
The field of Bryology concerns itself with the study of small plants known as bryophytes (these include mosses, hornworts and liverworts). Born out of the Moss Exchange Club in 1923, the British Bryological Society is believed to be the oldest bryological society in the world, bringing together like-minded experts and enthusiasts from both the UK and abroad. Today, the Society organises field meetings and workshops, facilitates research and promotes conservation.
The brief
Throughout their long and busy history, the BBS have compiled a huge amount of information – including identification notes on many of the almost 1,000 different species of bryophyte to be found in the UK, 20 years' worth of Field Bryology issues, and AGM reports dating back to 1927! Their new website would need to provide easy access to all of this information and more; while also giving the society an updated online presence and providing members-only access to resources such as the Journal of Bryology.
The website
From a visual design perspective, we let the bryophytes speak for themselves. Visitors to the site will see a showcase of incredible close-up photography gathered by the Society's members over the years, depicting an array of weird and wonderful plants. We carefully chose typography and other design elements to convey the heritage and longevity of the organisation, while still going for a relatively modern look that isn't too rooted in the past.
The website is a highly customised WordPress site which can be easily modified, updated and expanded by the BBS. The site features a custom image meta extraction, which is used to display more detailed information for images. Coupled with the meta extraction, the site has been heavily customised to enable the fundamental use of italics which is of utmost importance when displaying species and scientific information.
Registered users can log in to the site to view members-only content; while the species finder enables bryologists to access notes, images and distribution information on a huge variety of bryophytes, from Abietinella abietina to Zygodon viridissimus. Other site features include a search function, events calendar, and news section.
The result
The British Bryological Society website provides an engaging and informative experience for both seasoned bryologists and curious members of the public. A carefully thought-out navigation system enables visitors to easily access the library of information stored on the site, while a range of custom templates enable the BBS to easily expand their website as the society continues to grow.