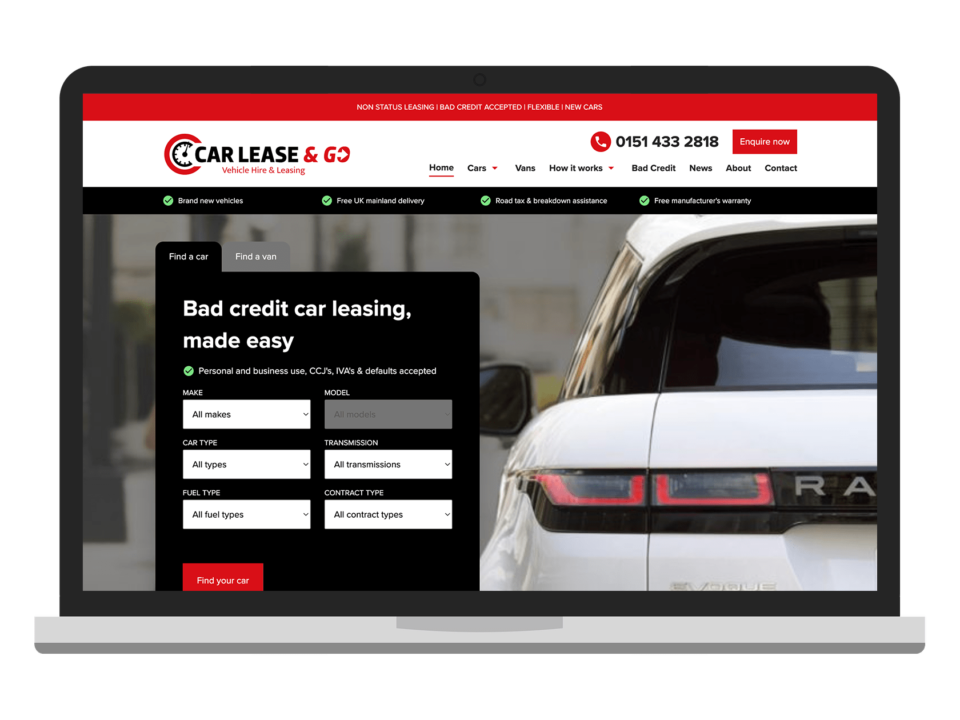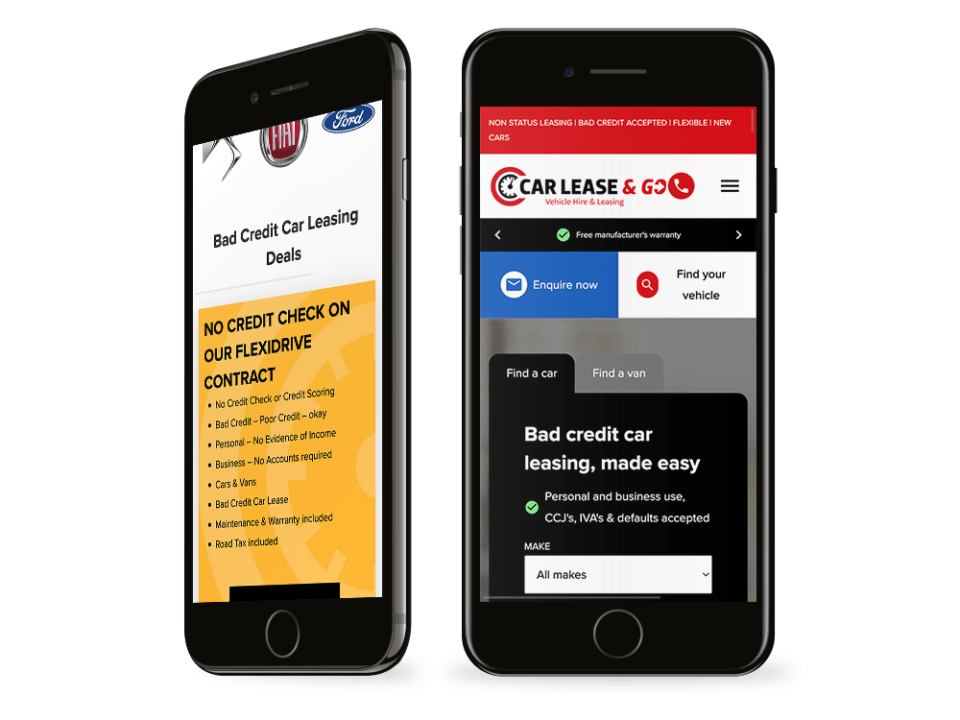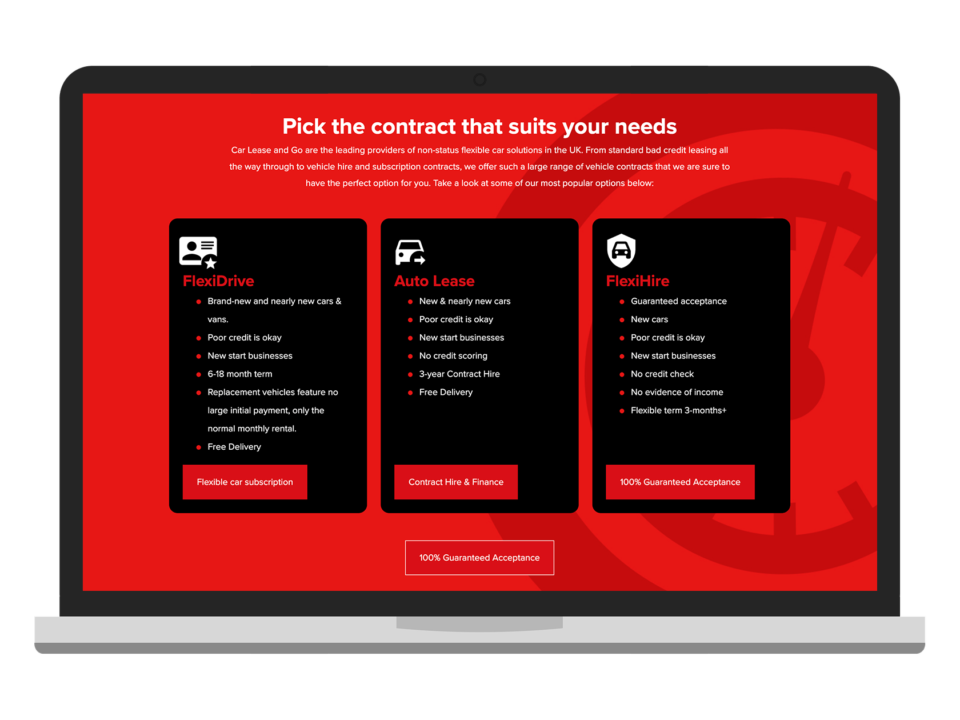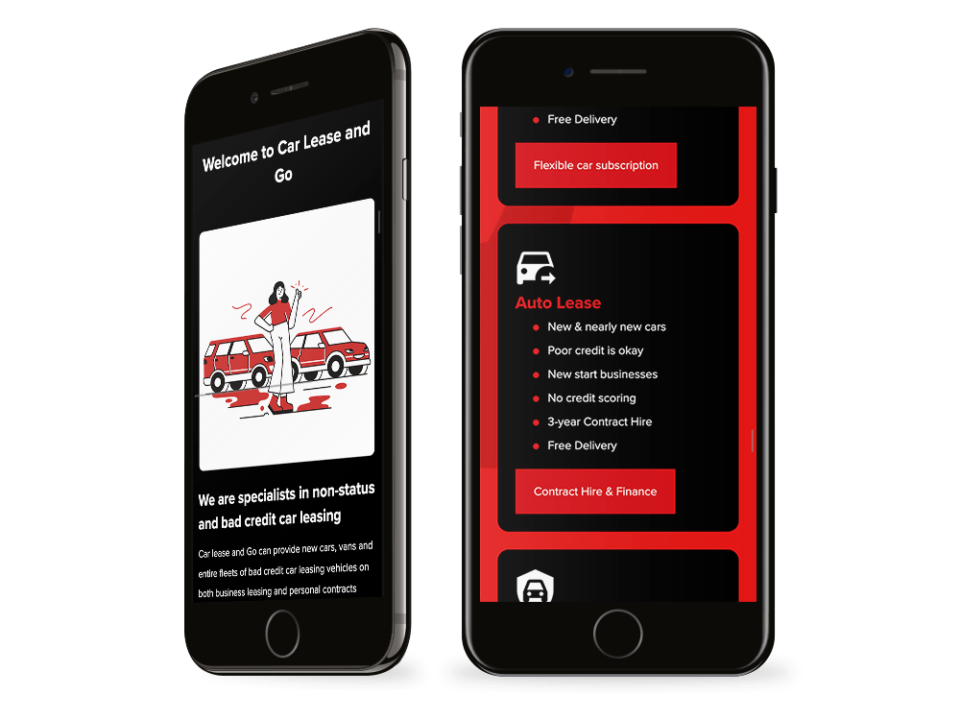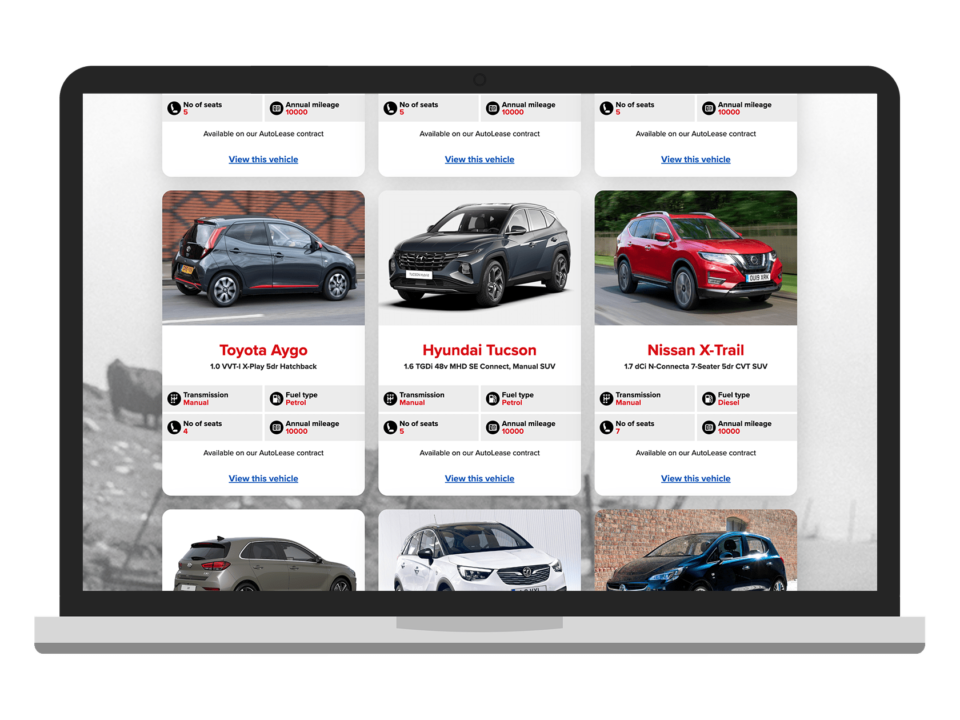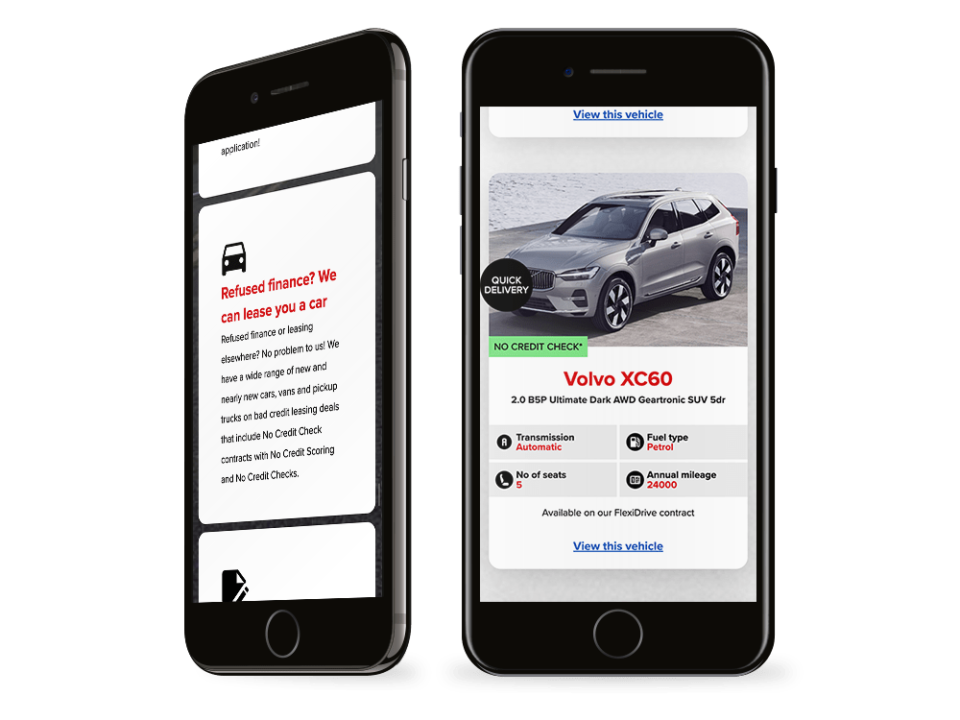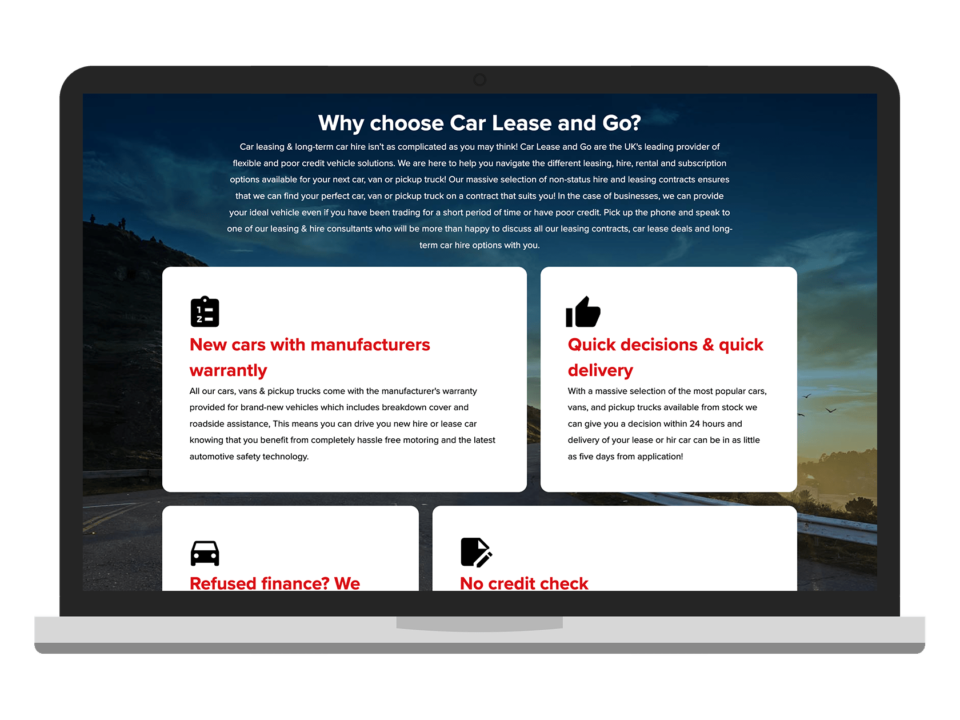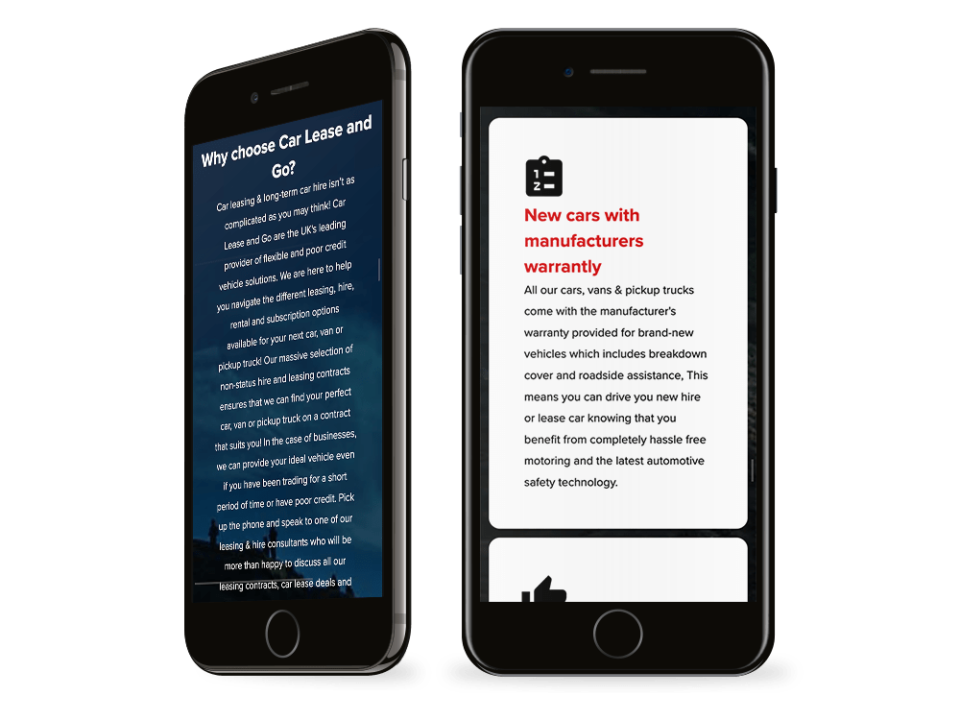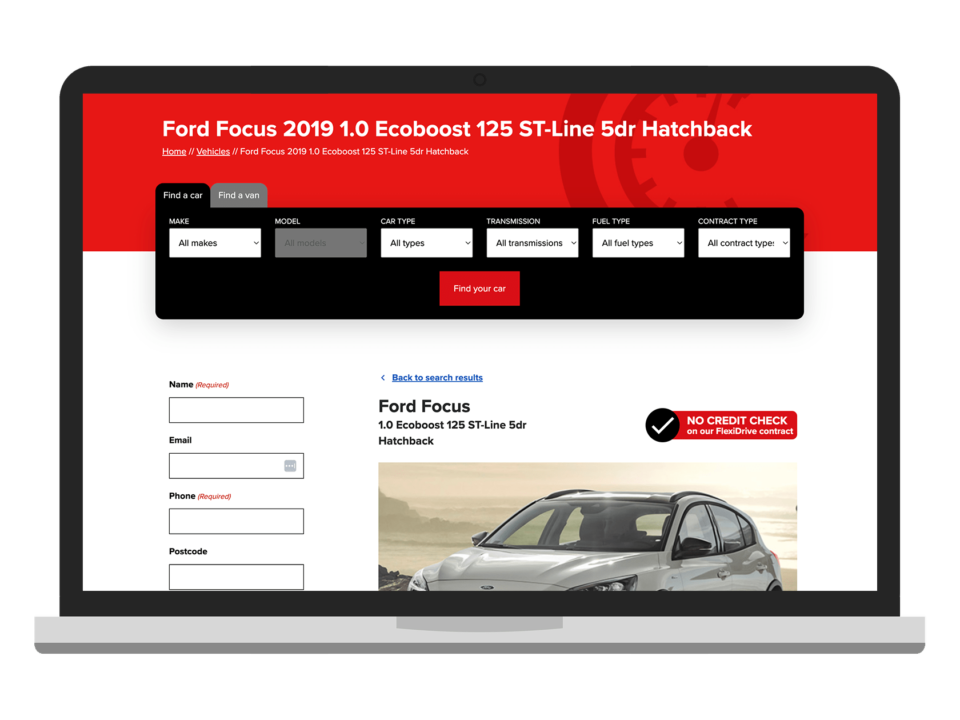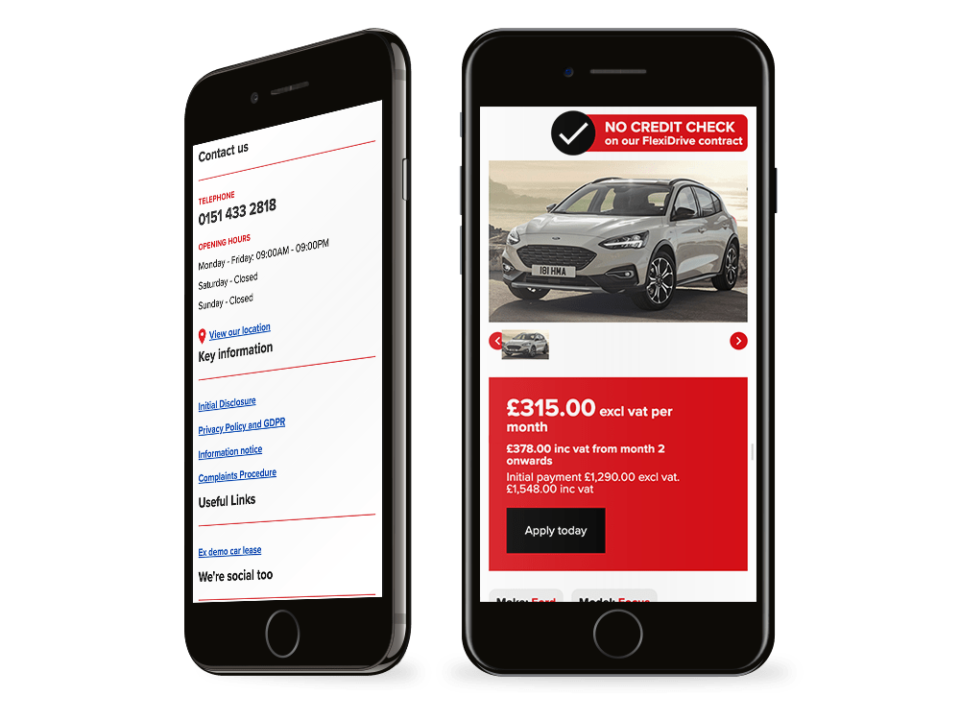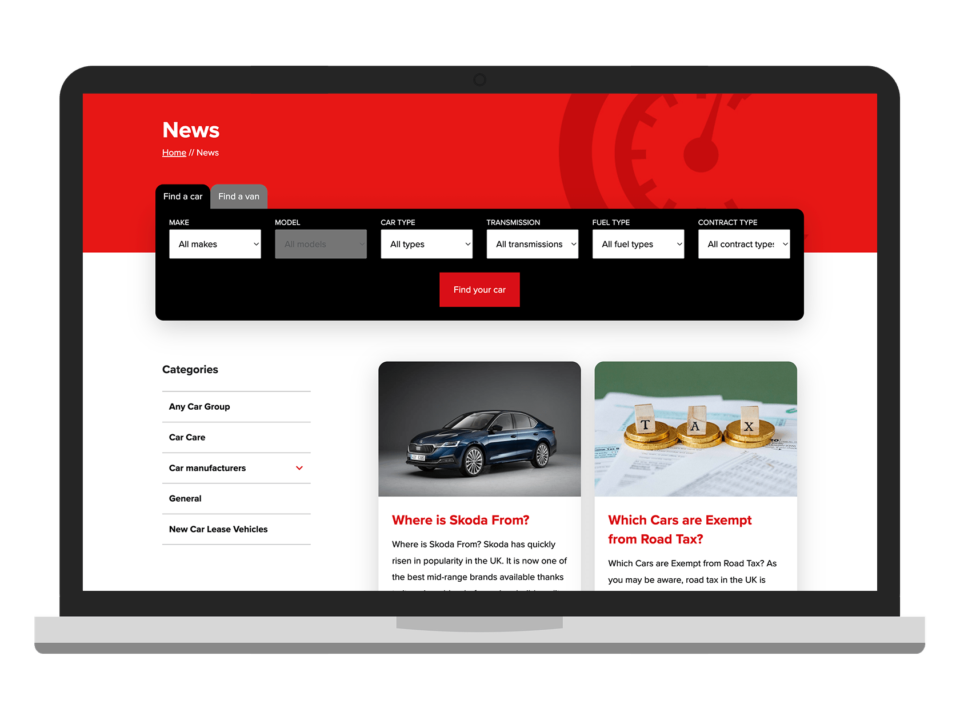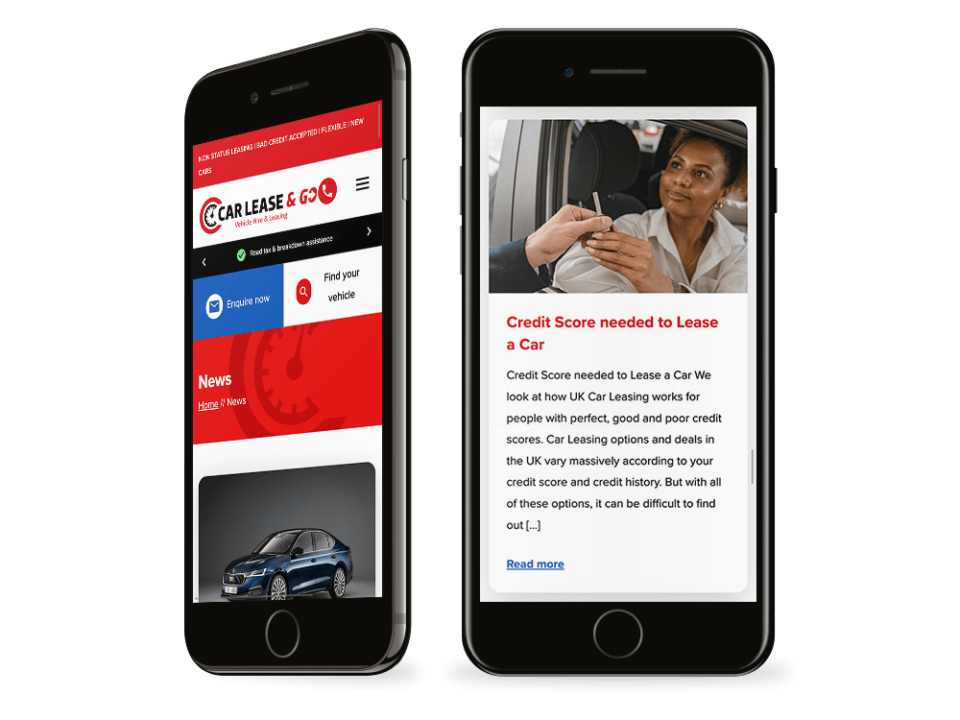 Car Lease and Go
Car Lease and Go are specialists in providing vehicles to individuals and businesses with poor credit and non-status terms. They stock a wide variety of models, bringing high quality service and cost effective payment options to a nationwide customer base. They also offer free, unbiased advice to help their customers make informed choices about funding their next vehicle.
The Brief
This client was technically adept and knew exactly what they wanted from the website. The aim was clear: increase the volume of traffic and boost business. They wanted to leverage SEO to help prospective customers find the site, and they needed the flexibility to build on this themselves. The website had to be highly searchable to enable seamless navigation of the wide range of vehicle types and models on offer.
The Website
The online market for car leasing is hugely competitive, so it was vital that this website felt like it belonged in the vehicle hire world, while also making a distinctive and lasting impression. Every element of the design for this website was geared towards driving engagement. The look of the site is instantly striking, with a strong visual identity which conveys both trustworthiness and dynamism.
Front and centre is the search box, which was built to give the client custom functionality. It is powered by a search function which we designed to be both user-friendly and intuitive. Visitors who already know which vehicle they want can find it quickly, while those who are unsure can filter across categories and manufacturers.
We also provided the client the ability to batch update the site with images and details of new cars, and to make global updates to deals. We bespoke coded a system which gives them the capability to do this in less than ten minutes.
The Result
The client wanted a website which would appeal to the widest consumerbase possible. To achieve this, we built the site with both seasoned car leasers and less confident hirers in mind. The result is a website that allows customers who have a specific vehicle in mind to quickly hone in on the best deals, but which also creates a welcoming atmosphere so that those in need of guidance can feel comfortable about getting in touch.