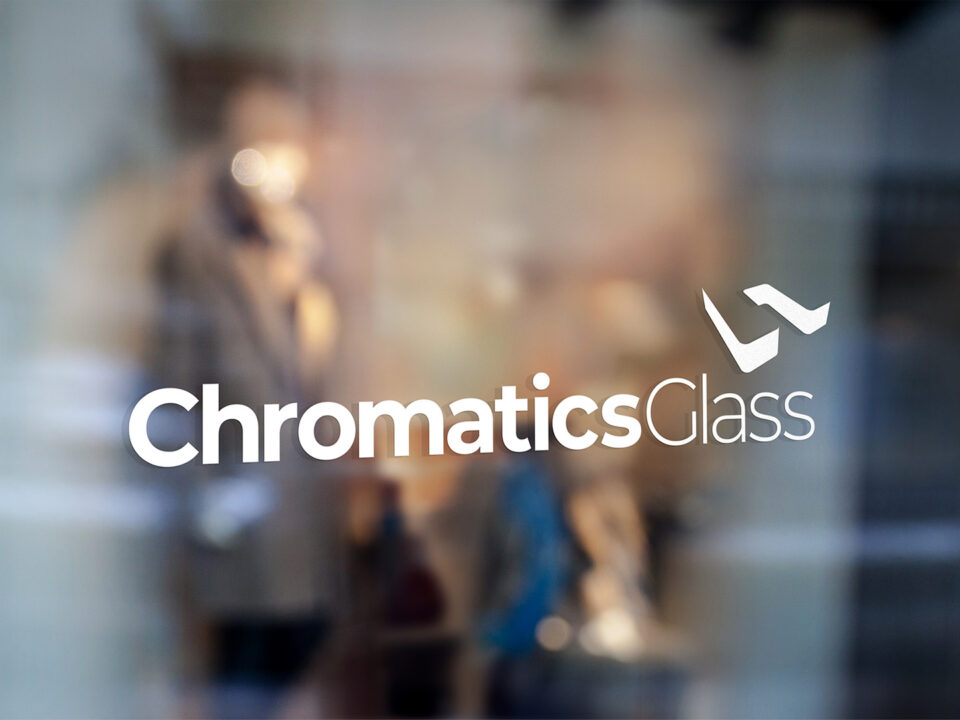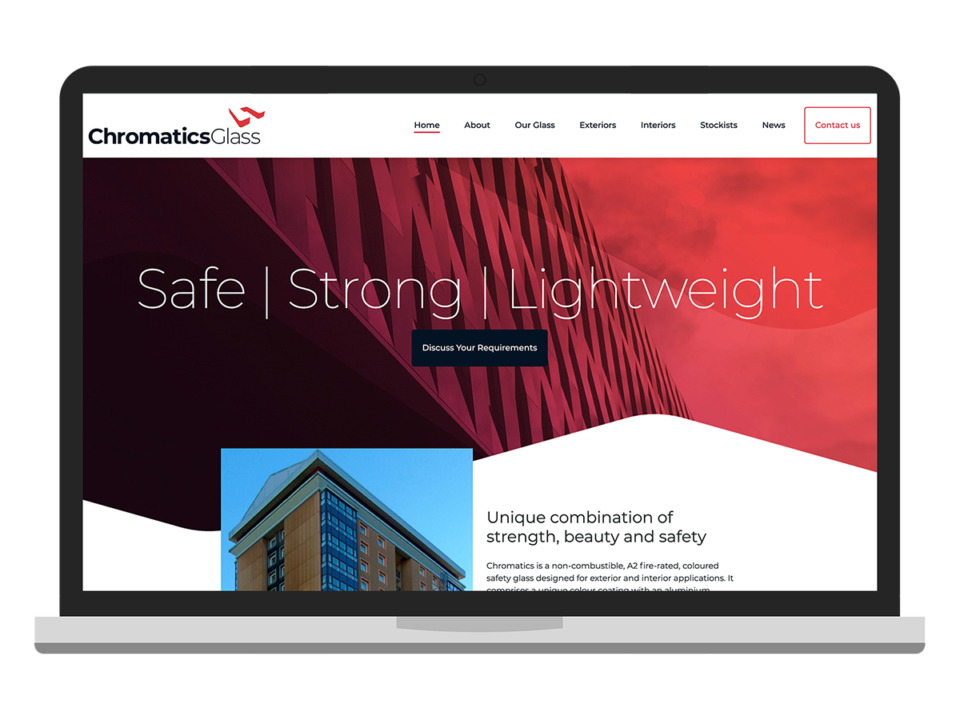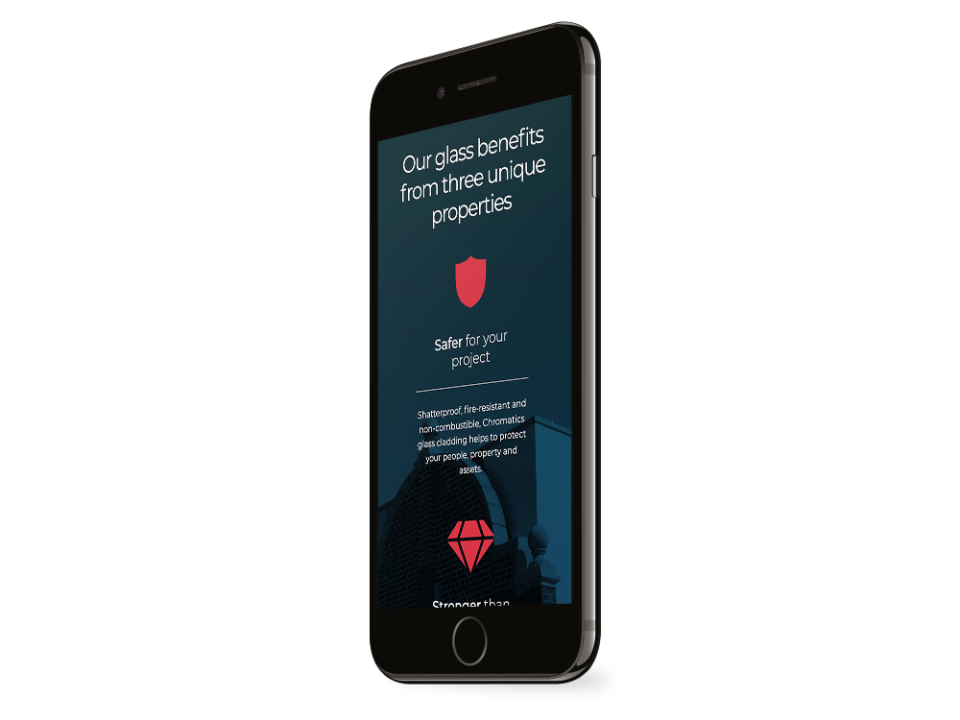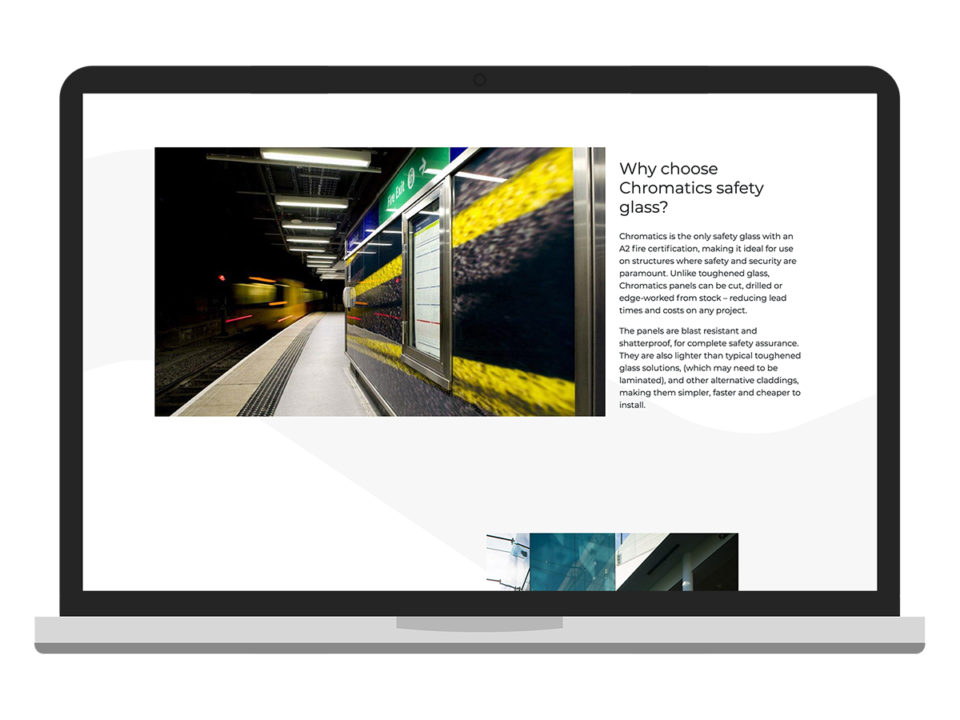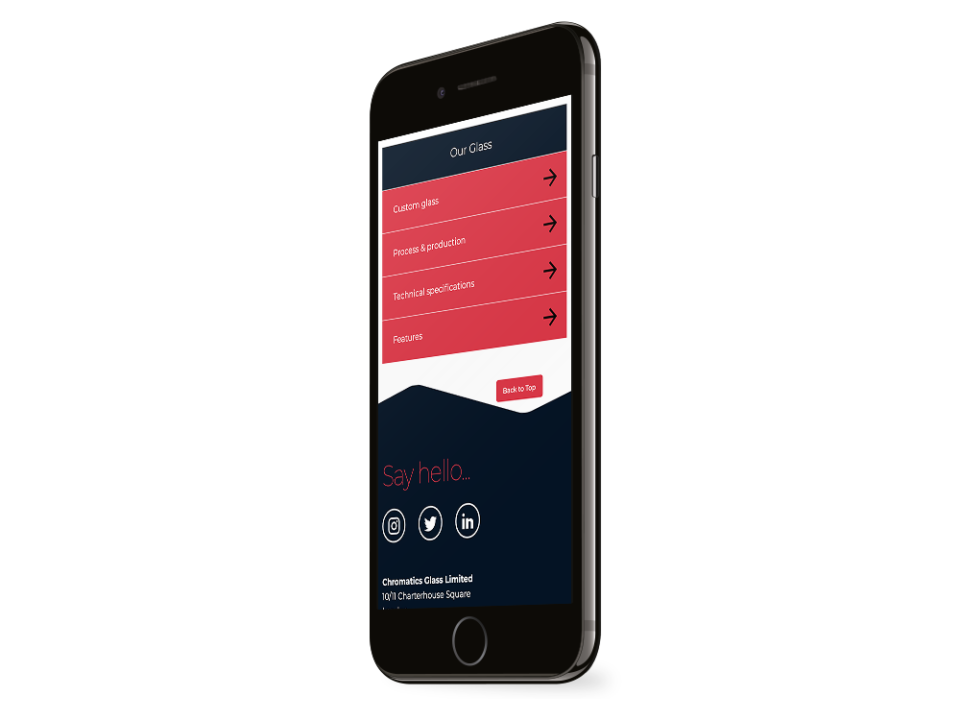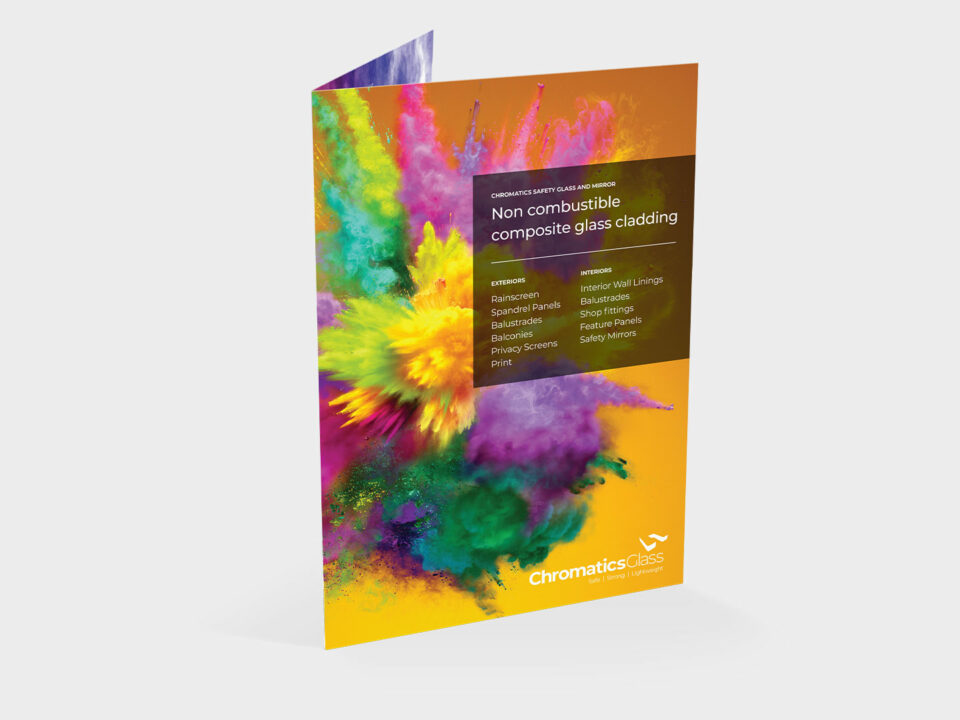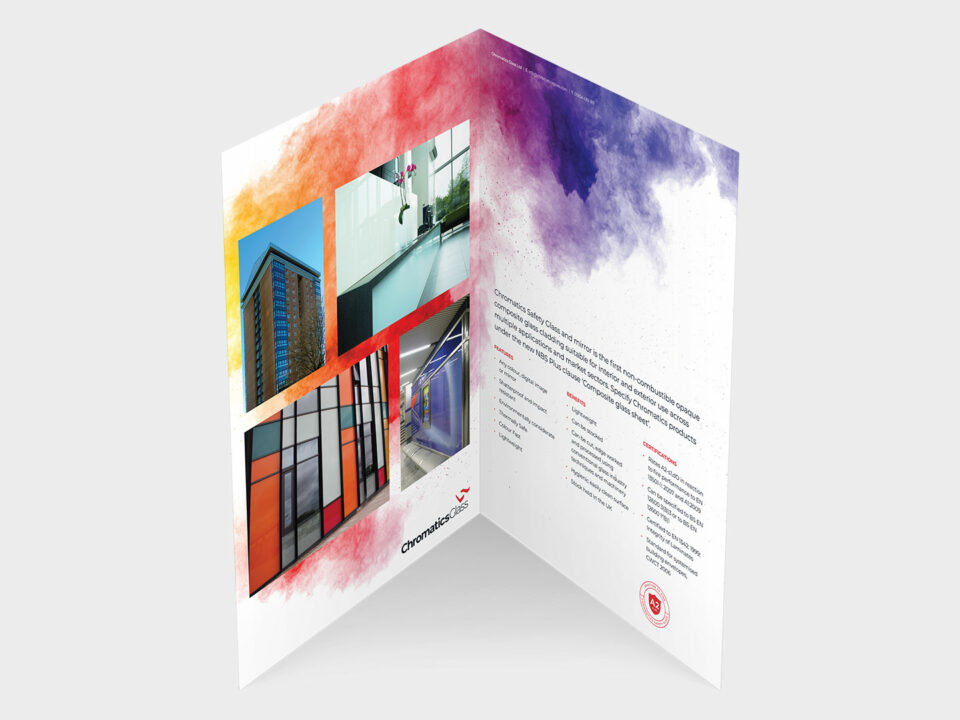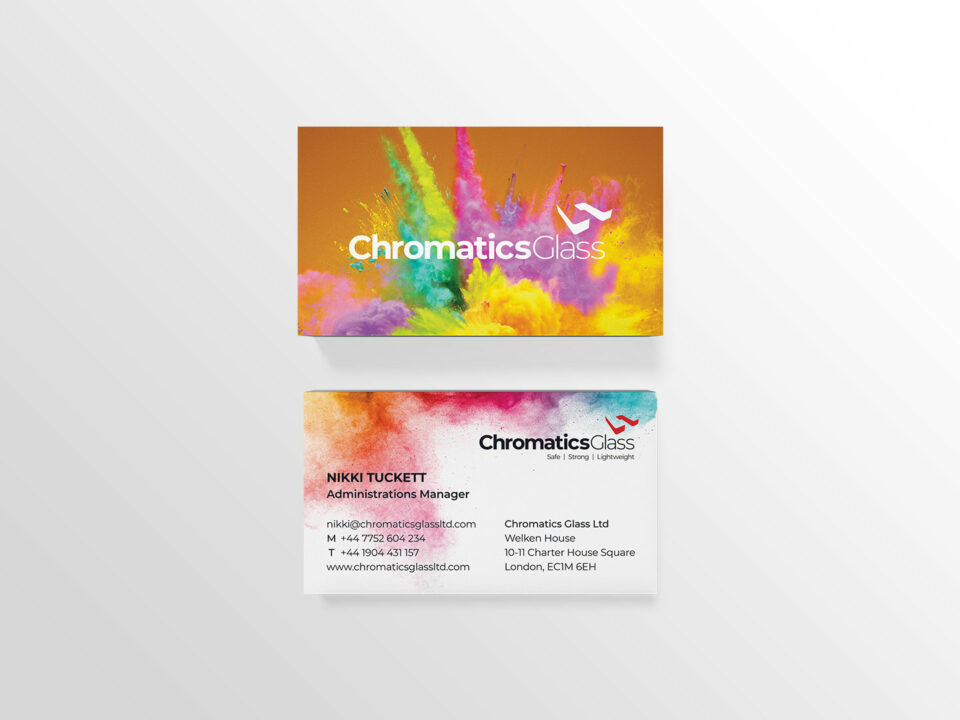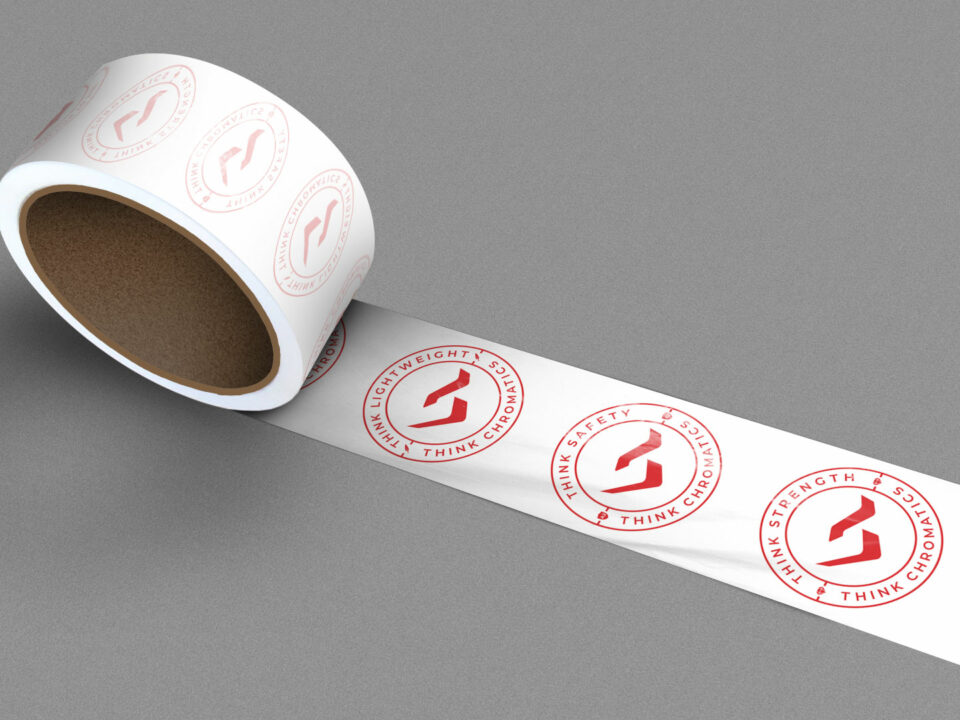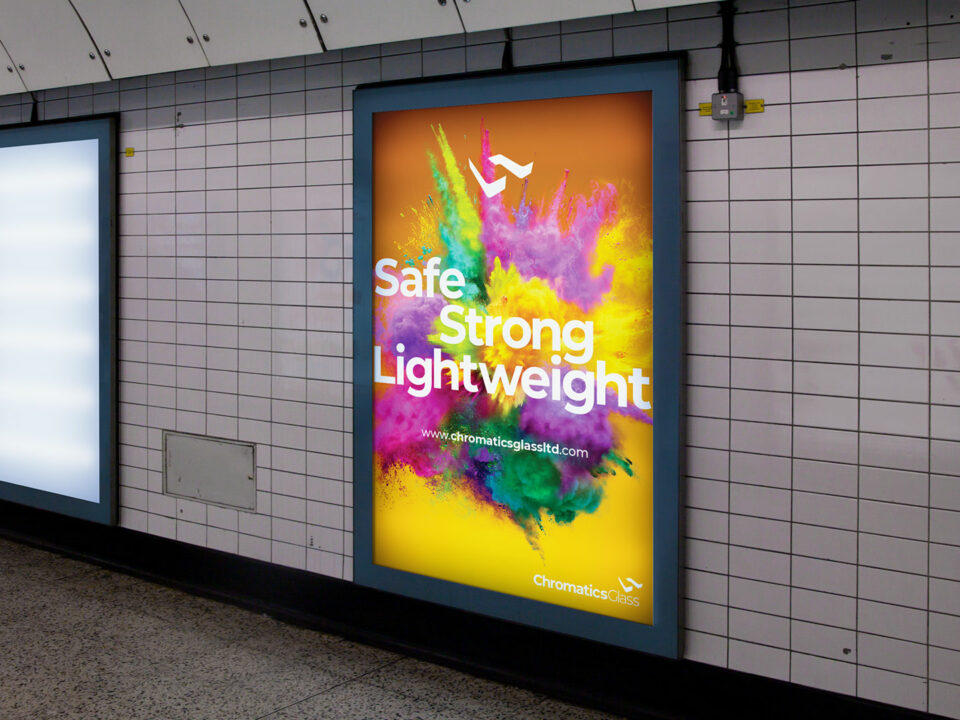 Chromatics Glass
Chromatics Glass is an engineering company who produce a uniquely resilient fire-resistant safety glass. Their high-performance product offers a number of advantages over conventional toughened, tempered and laminated glass.
The brief
Chromatics Glass came to Castlegate in need of a complete brand overhaul. As well as a fresh, modern, high-end website; they required a new, contemporary brand mark in line with their product offering. It was important that they had a new logo which was simple enough to work in single colour, in isolation and at smaller sizes to allow it to be incorporated into all elements of the company; yet refined enough to be suitable for larger applications such as stand graphics.
Branding & website
Through close consultation with all the key stakeholders, we developed a new brand identity that was simple, memorable and versatile. Our design was based on the concept of a 3-dimensional C, to represent the first letter of their name while eliciting the geometric characteristics of one of their product's key applications: glass wrapping around the outside of a building. We adapted the curved element of the logo and used this throughout the website to unify it with the company brand. The website creates a considered user journey, utilising featured projects on product-specific pages and an easily content-managed blog.
The Result
As well as a new website and brand identity, Castlegate produced business cards and printed brochures for Chromatics, adopting a striking powder paint explosion image to highlight the process behind their product. Chromatics Glass now have a cohesive and memorable brand identity throughout all of their promotional material and website.