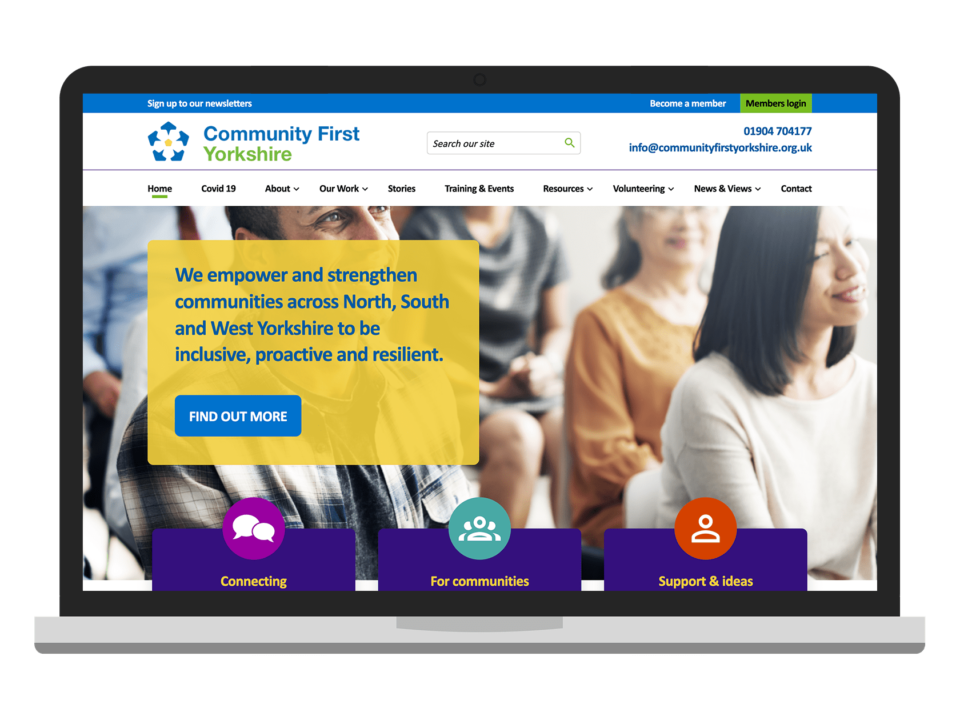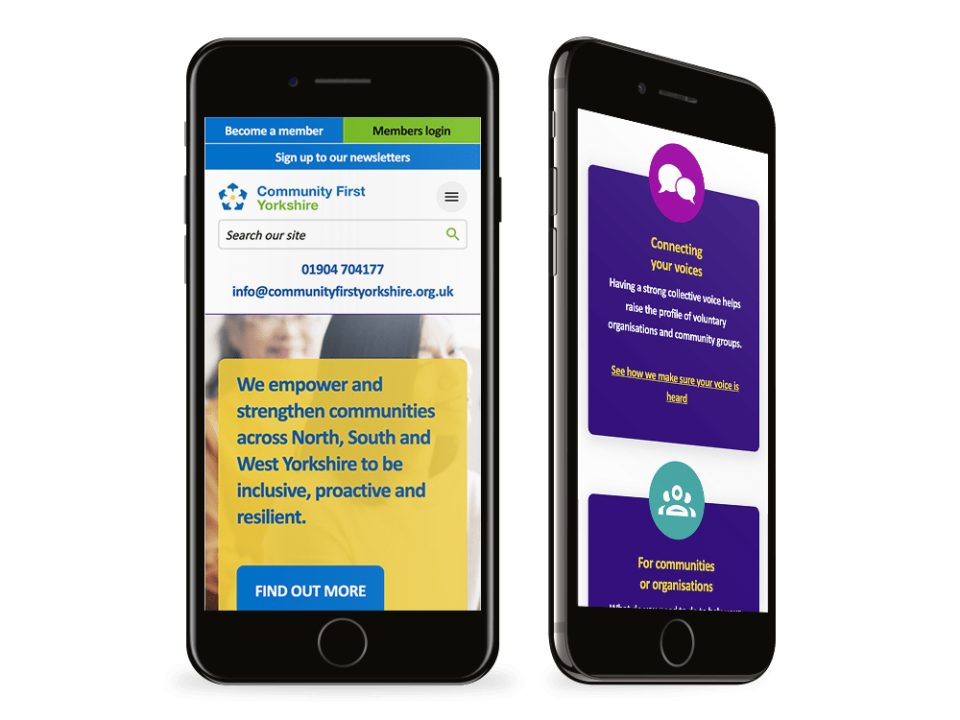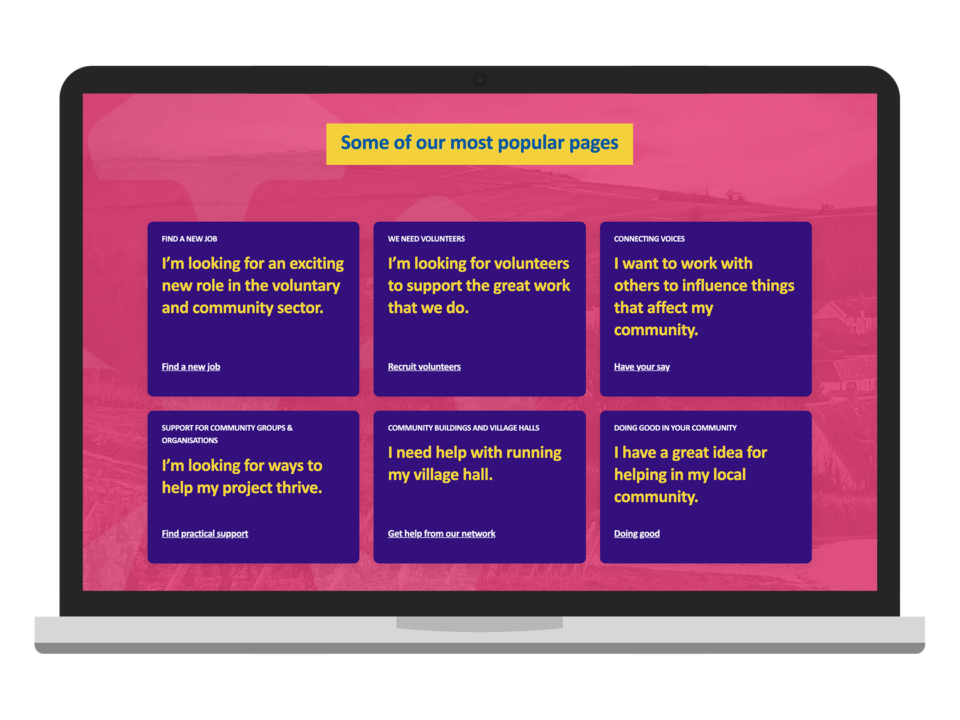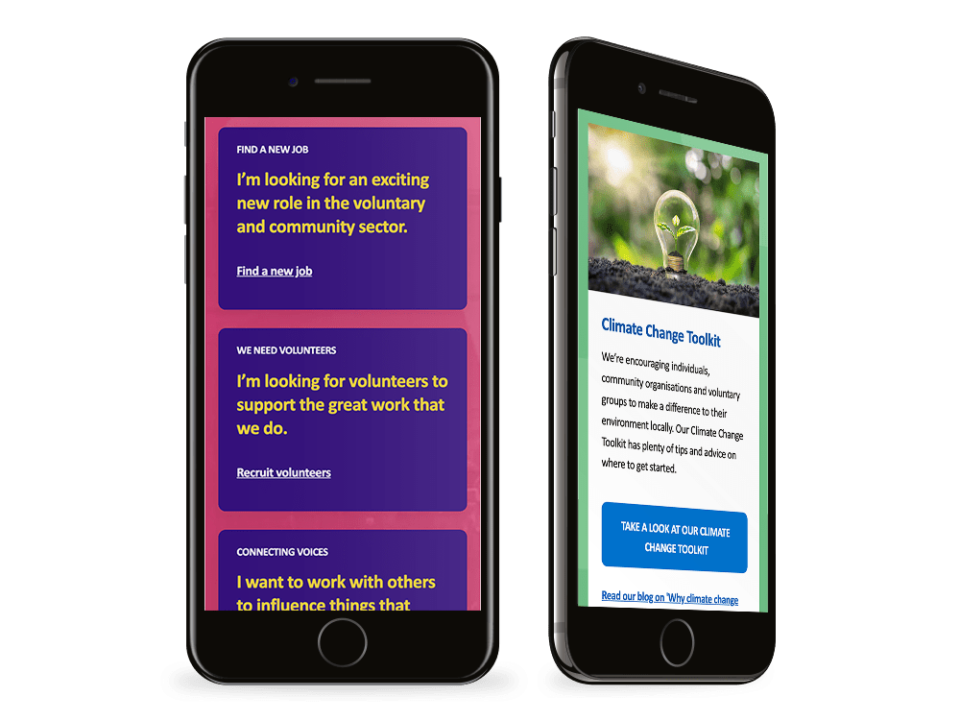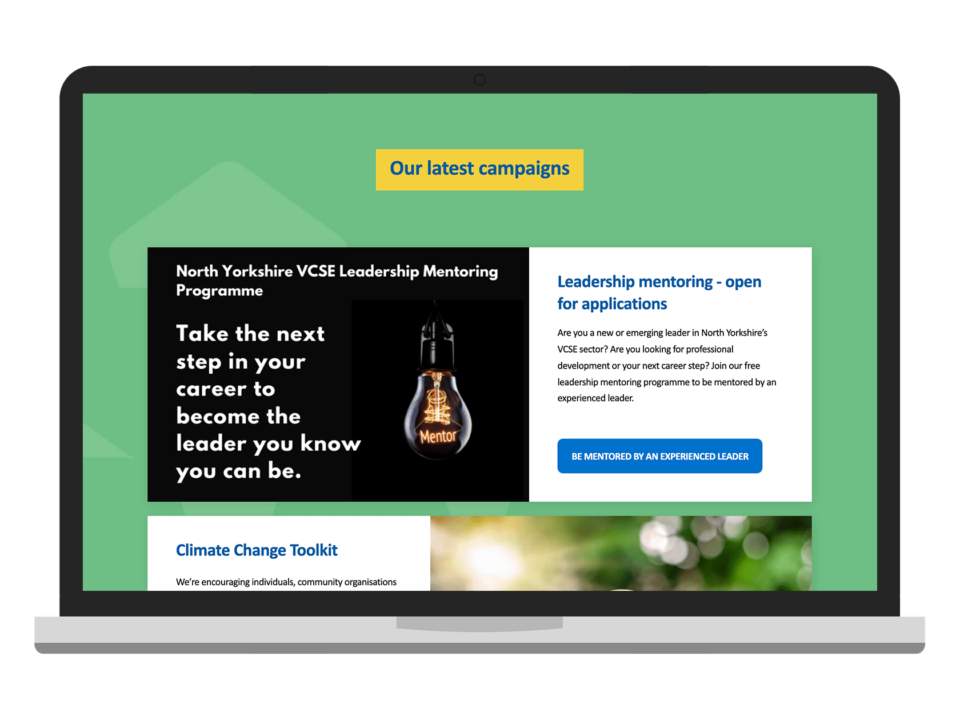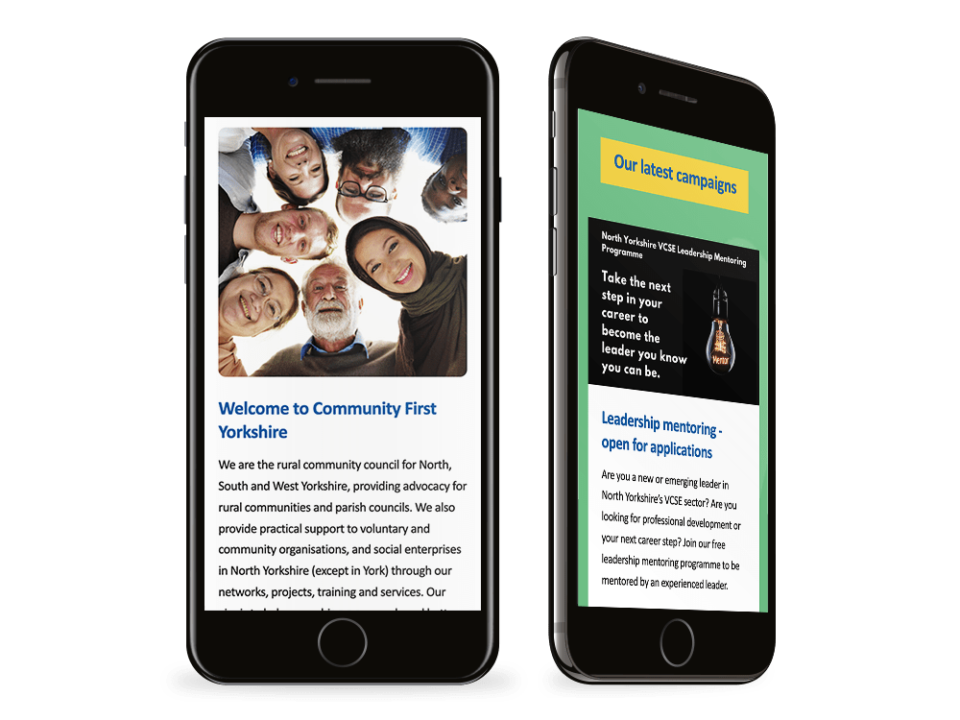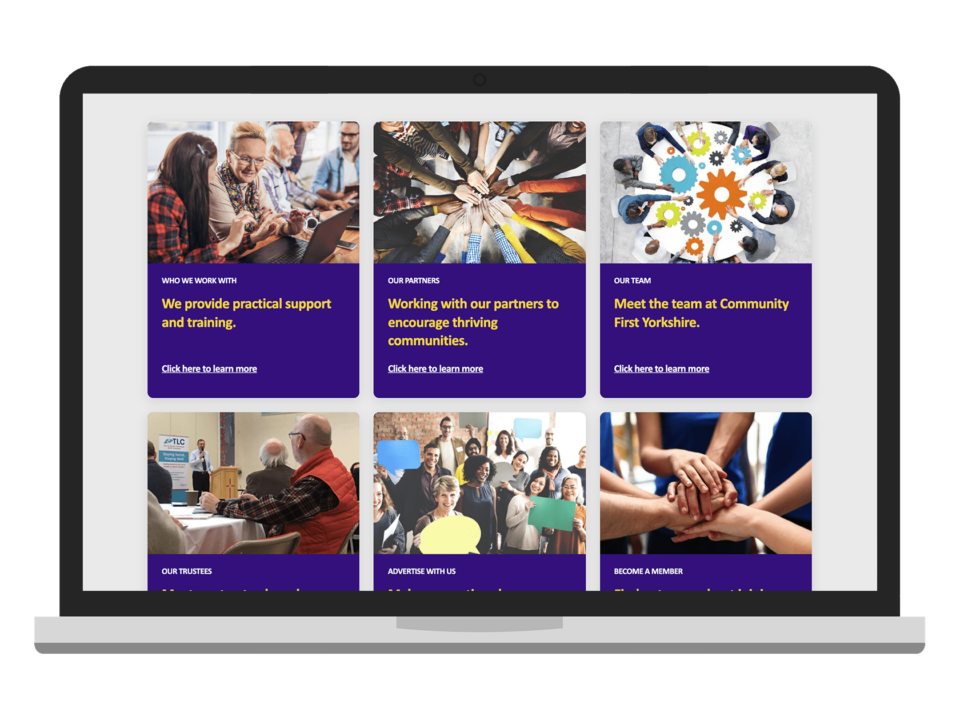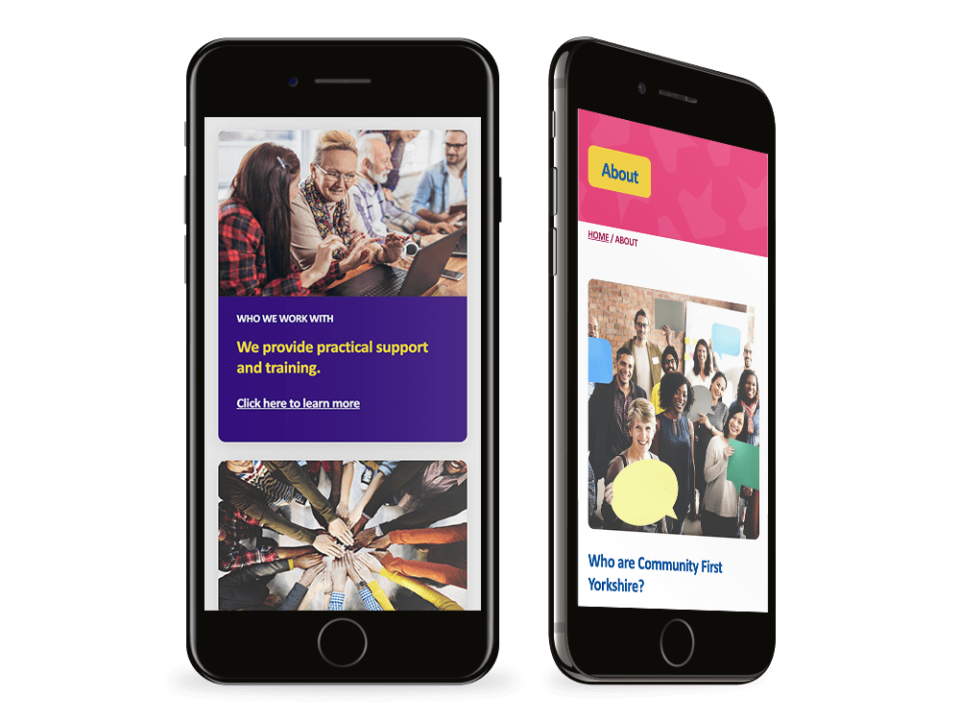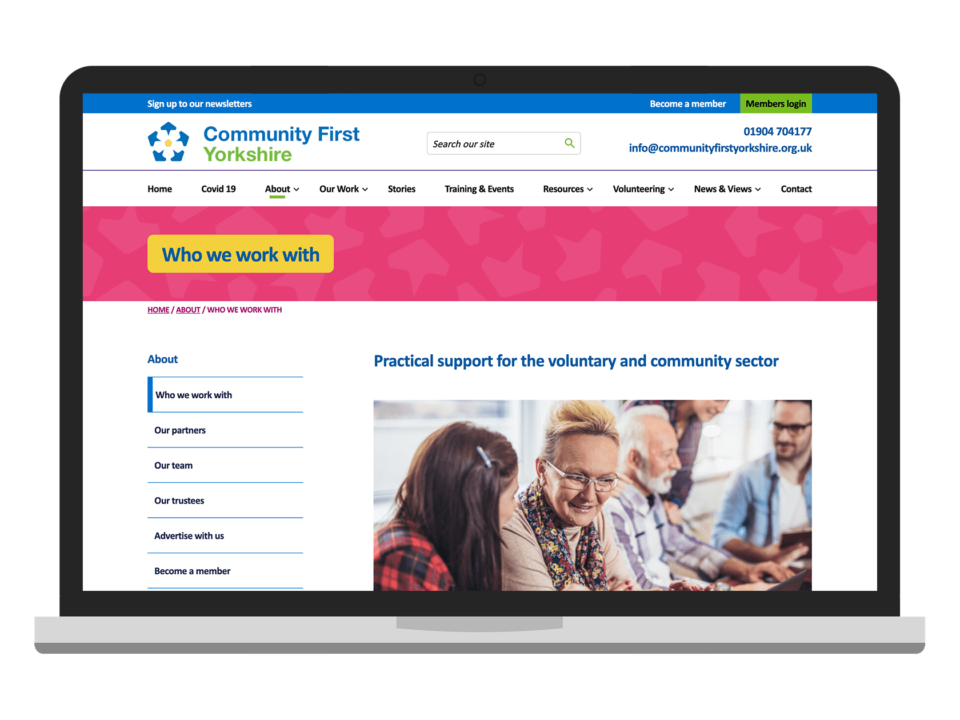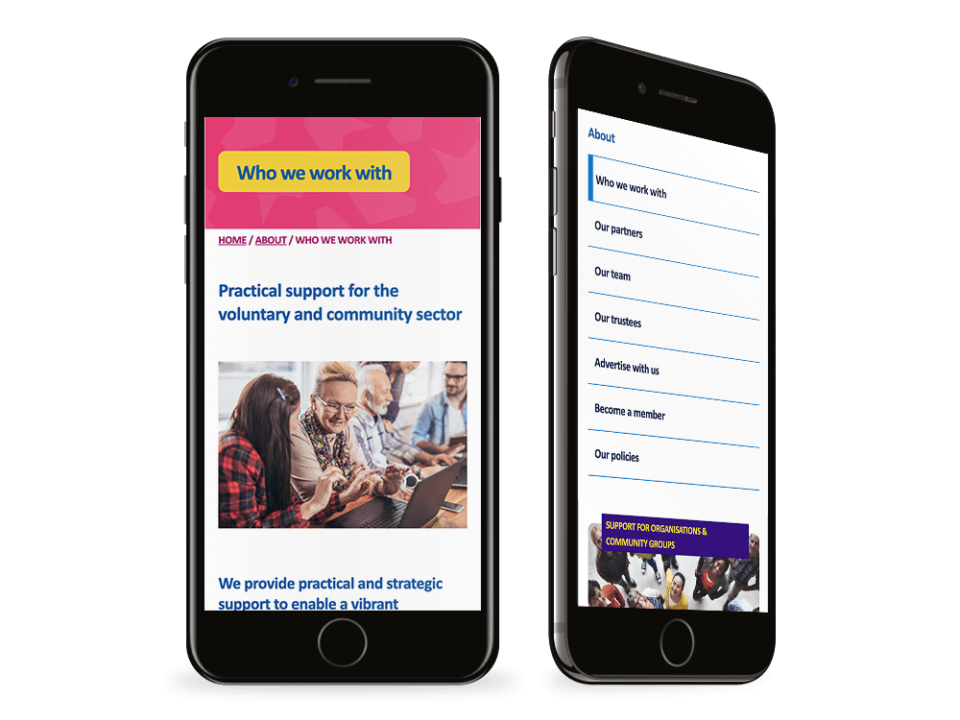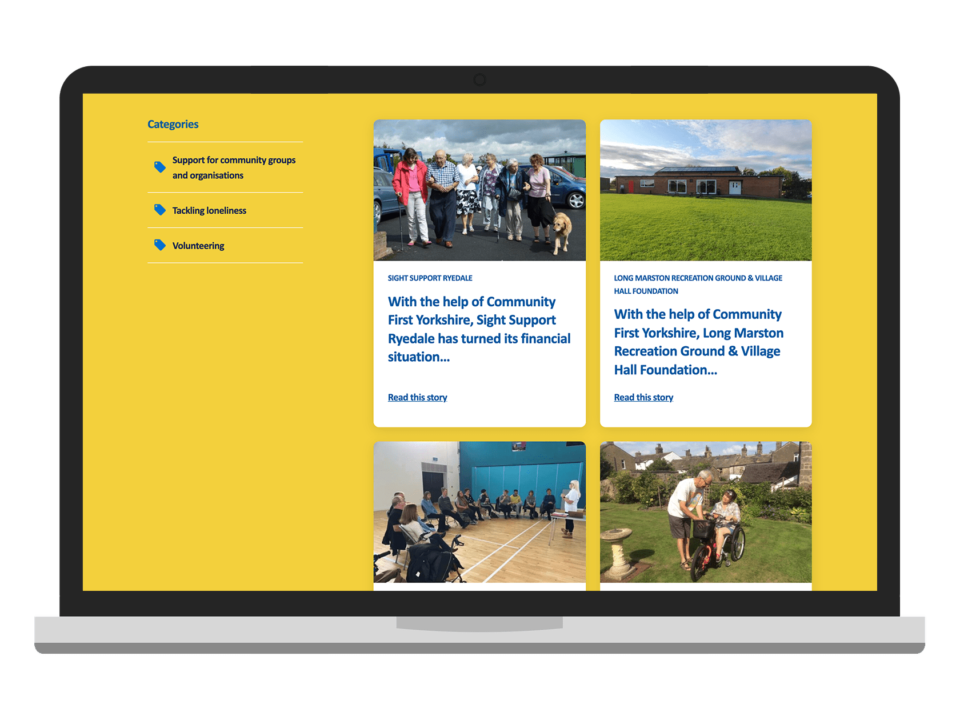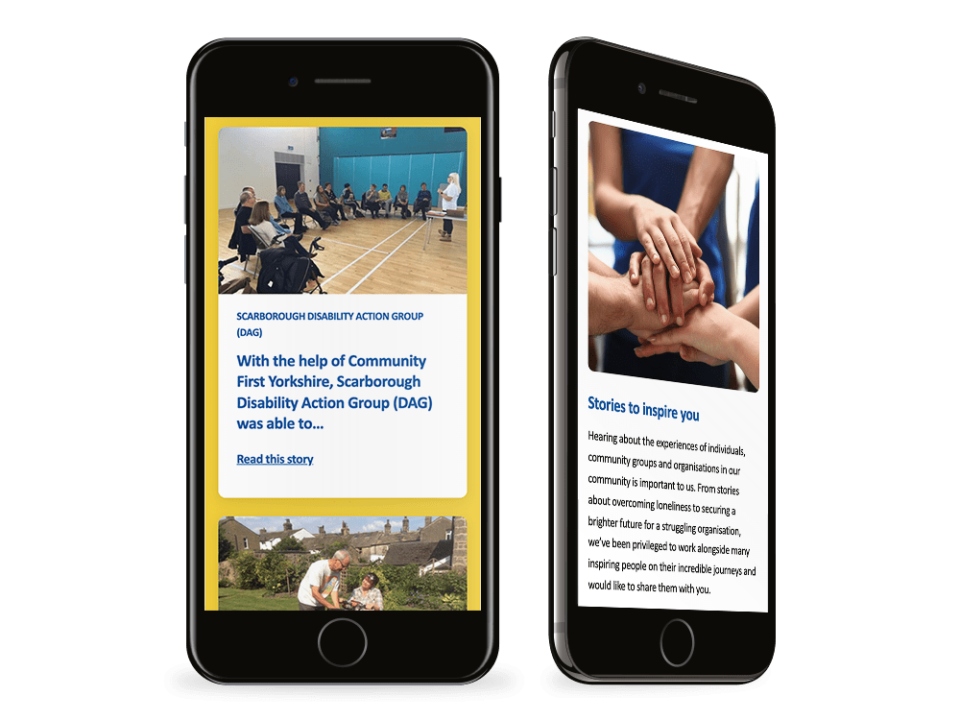 Community First Yorkshire
Community First Yorkshire is a regional body that works with voluntary and community groups throughout North, South and West Yorkshire. By providing training, resources, networking and one-to-one support; they help these organisations with governance, funding, volunteering and more. They also provide an important "rural advocacy" role, representing the concerns of rural communities at all levels of government.
The brief
As Community First Yorkshire provides a huge array of services to many different kinds of people, the primary function of their website is to disseminate useful and clear information. We were asked to design and build a new website for Community First Yorkshire that would host this information and provide visitors with the easiest possible journey to the resources they need.
The website
With such a large amount of information to include, the structure of the site was a key consideration. Through a series of early meetings in the planning and insight phase, we identified issues with the existing site and came up with ways to solve them. For example, we signposted the site's most popular pages directly from the homepage, enabling visitors to access the most valuable information straight away. On information-dense pages like this one, nested "concertinas" provide a neat way of presenting information without requiring users to click through to different pages.
Visually, we combined the existing brand colour palette and typography with carefully chosen photographs and icons to create a bright and engaging appearance.
The result
The new Community First Yorkshire website is a great example of a site which is both easy-to-use and highly functional. From free-to-download resources to a jobs page, the team at Community First Yorkshire put in a lot of effort producing high-quality content and resources – and the new site sets this out clearly and intuitively. Content management tools ensure that the team can easily keep the site updated, while a range of contact options ensure that site visitors can engage with Community First Yorkshire.