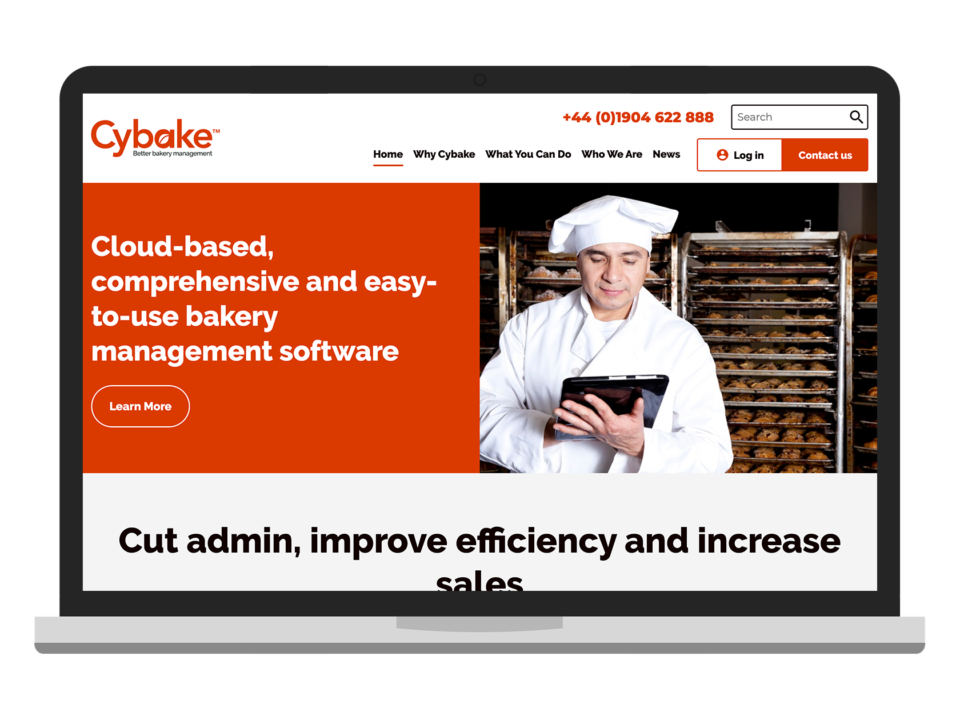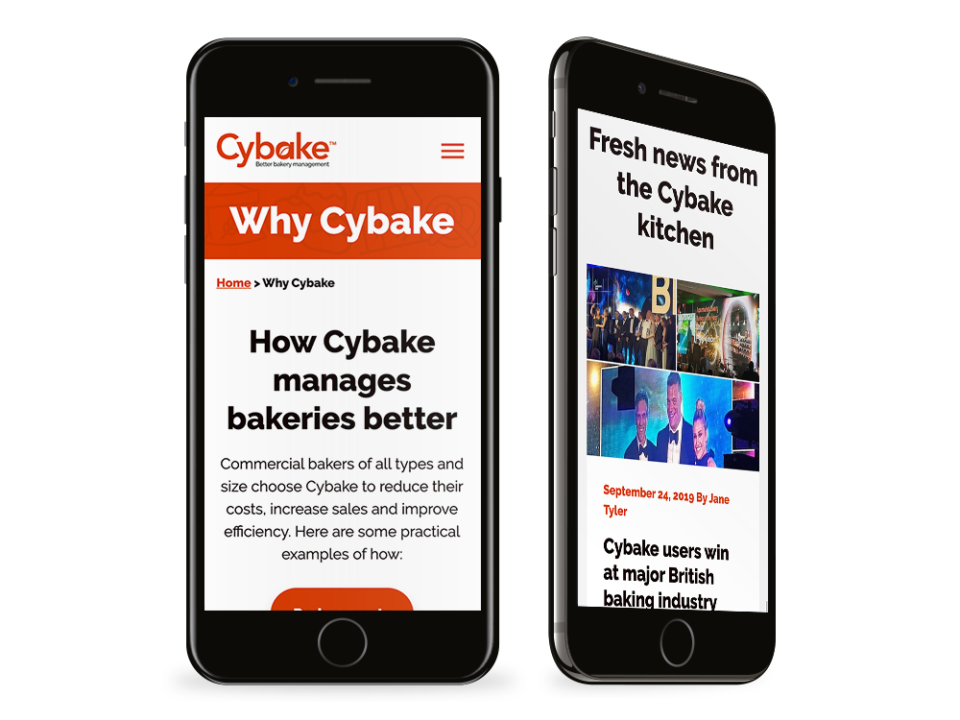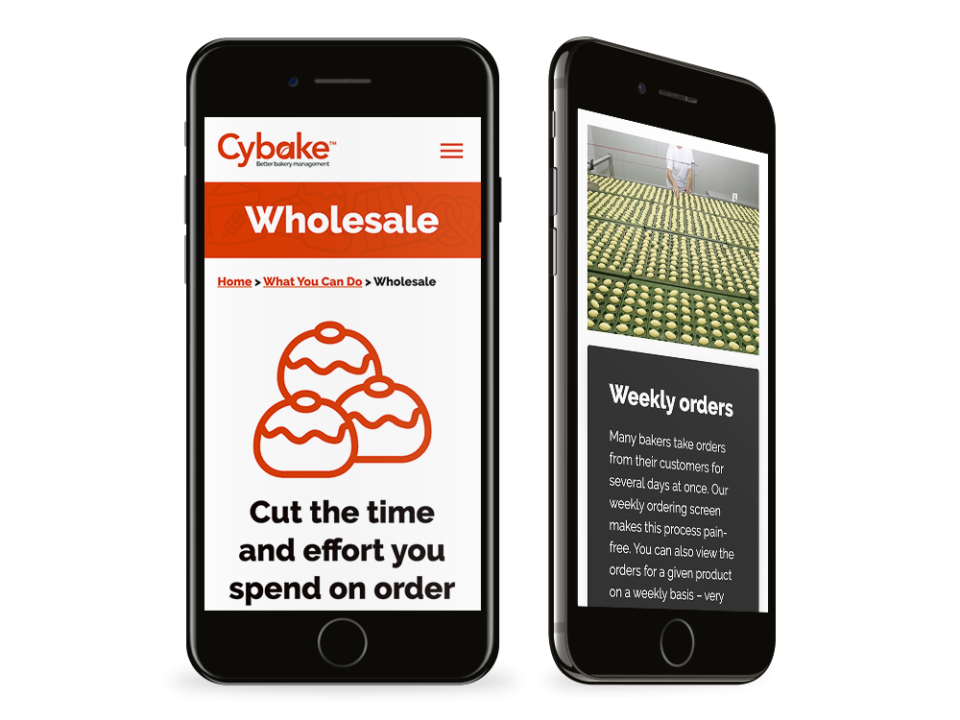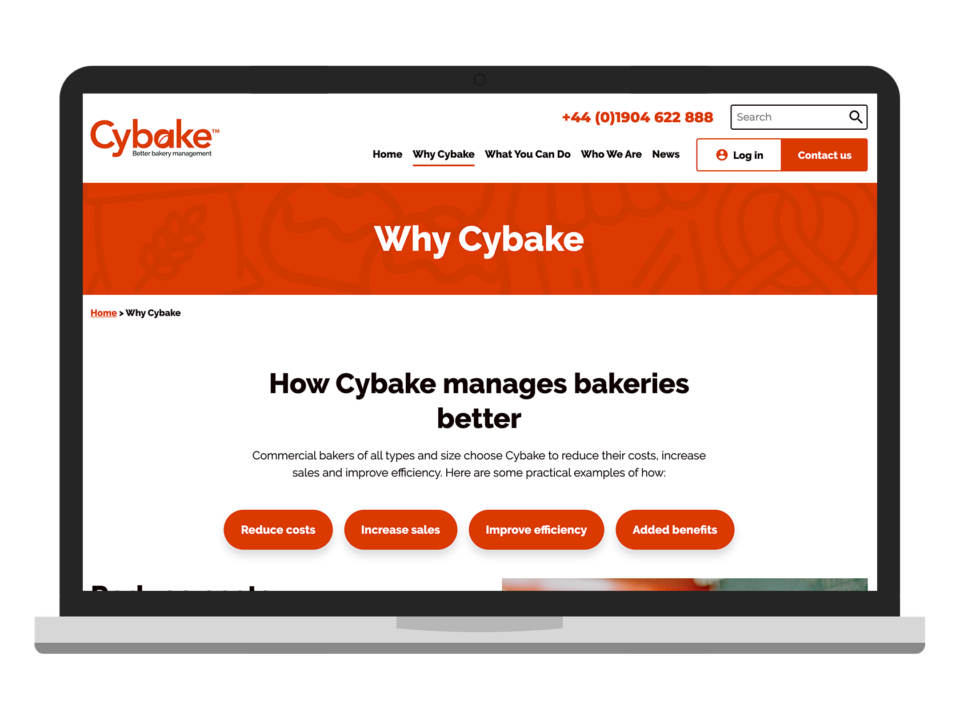 Cybake Bakery Software
Cybake is a bakery software application produced by RedBlack Software that helps manage bakery businesses. The app, which is cloud-based and runs on Microsoft Azure, is specially designed to provide an end-to-end solution for bakeries of any size.
The brief
RedBlack Software asked Castlegate to build a new site for their existing software platform as their old site did not reflect the quality of the Cybake product. Cybake is a high-performance application with many advantages over other software packages, so we needed to help users understand the product quickly and easily while demonstrating how Cybake could help them in their own unique circumstances.
The website
We created a clean design that is easy to navigate and simple to use. The benefits of the product are easily accessible throughout the site, and visualisations are used to reinforce key product features and details. Clear calls to action are presented in an interesting and engaging way to drive user engagement.
The result
RedBlack Software's new site for Cybake helps position the product as the number 1 choice for bakery businesses both large and small. The new Cybake website is visually striking and engaging with clear calls to action that prompt user response. A full content management system sits behind the site, meaning that the RedBlack team can make updates quickly and easily as the Cybake product grows and develops.