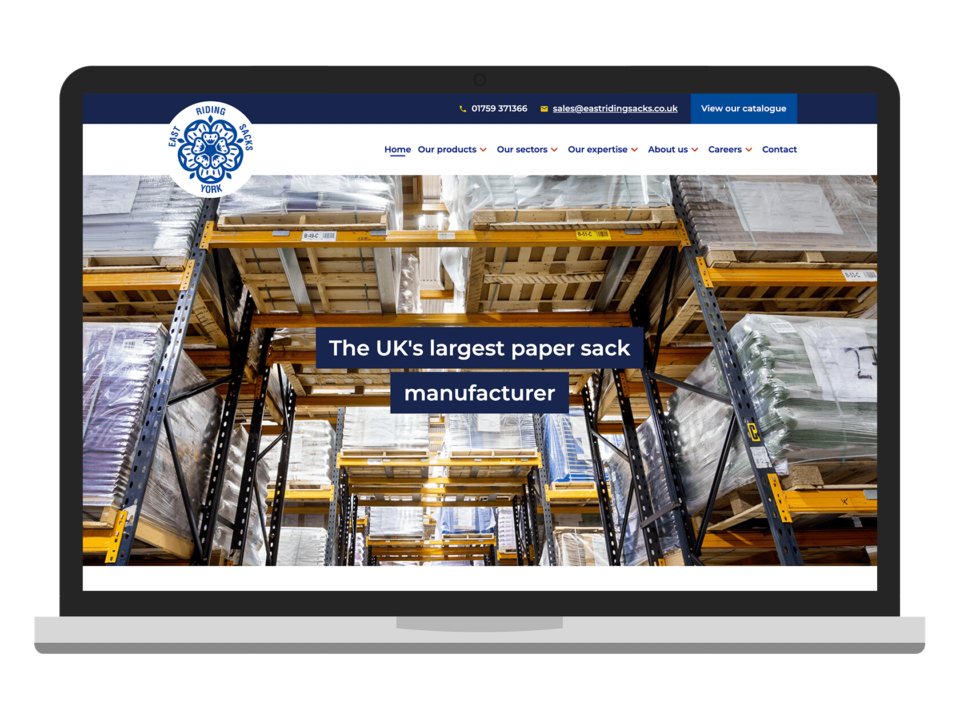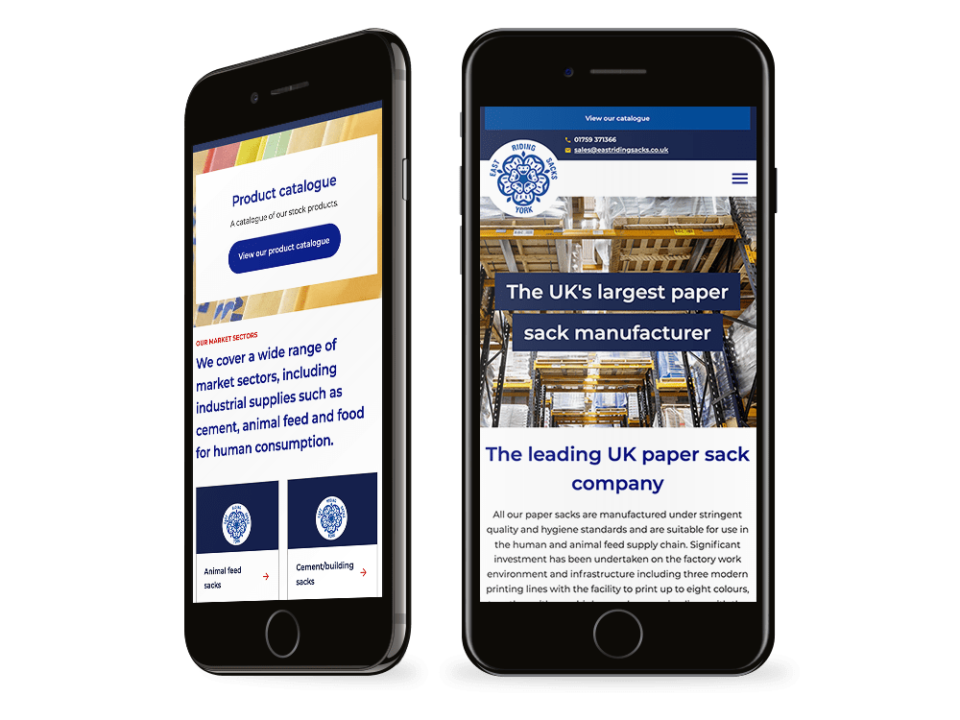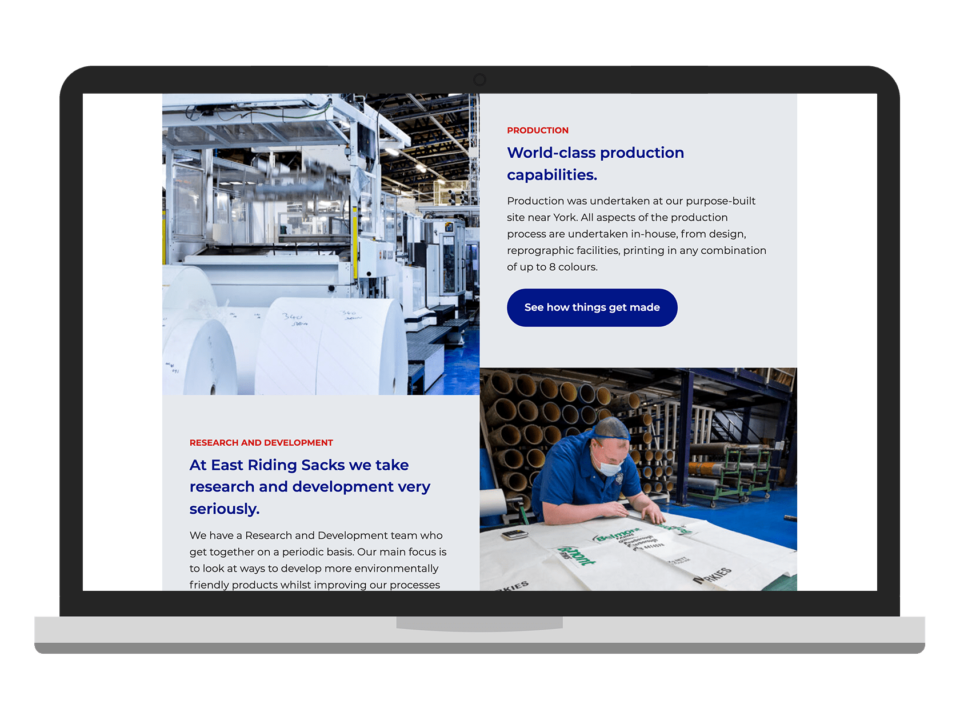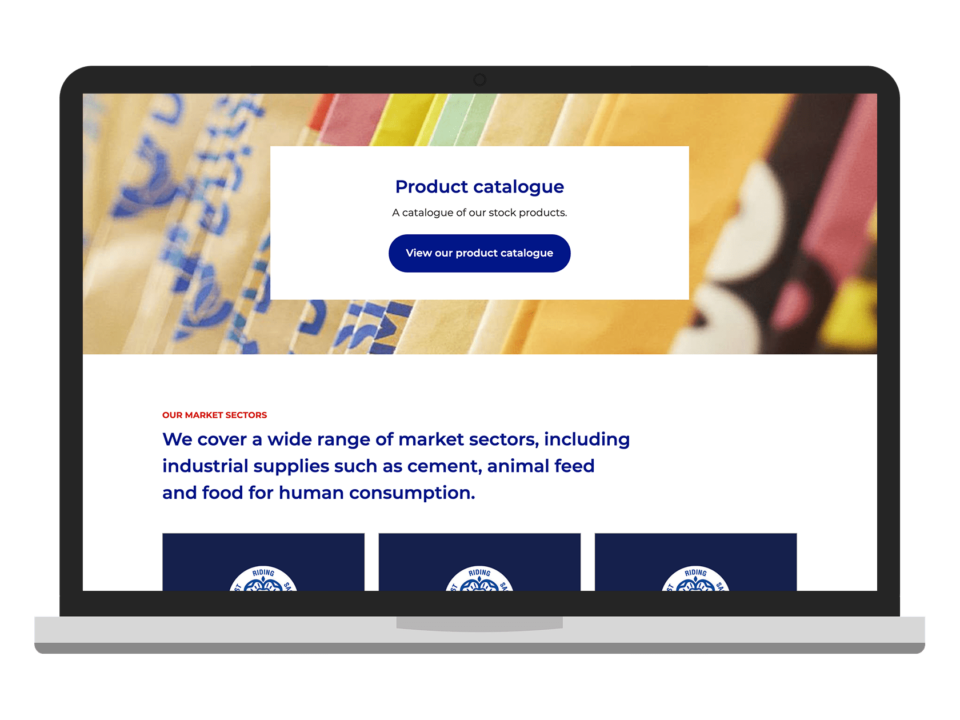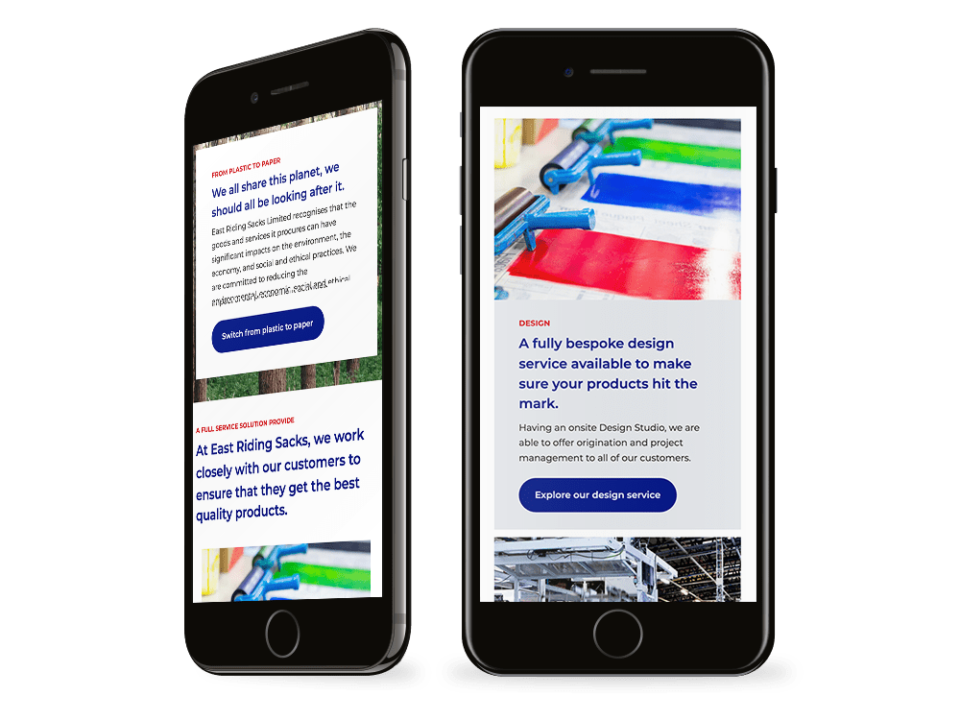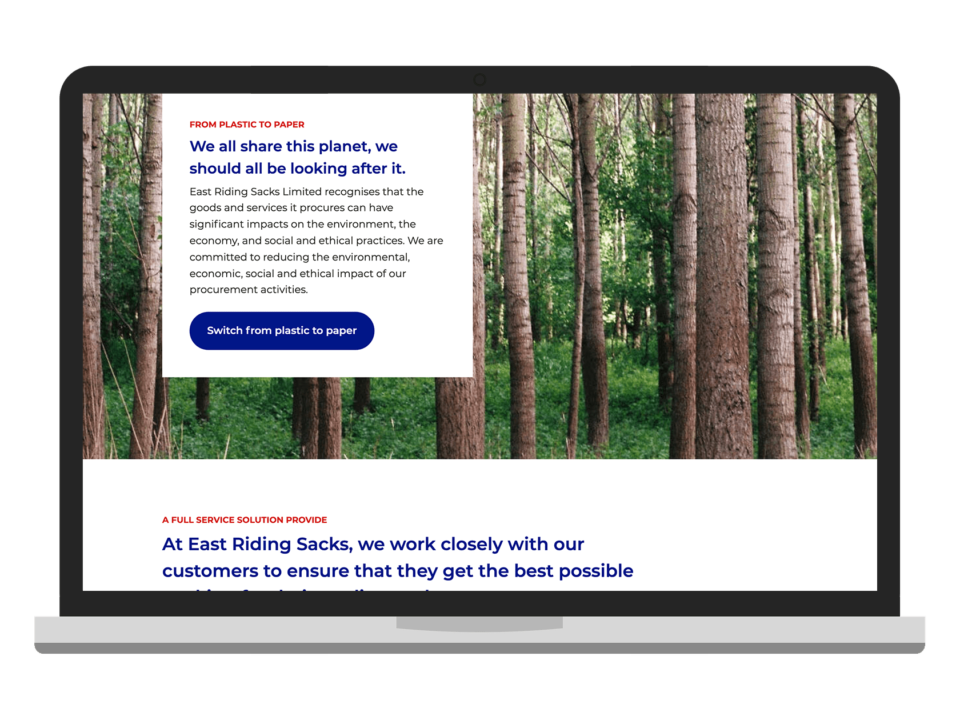 East Riding Sacks
You name it, East Riding Sacks can make a sack for it. Operating from its base in Yorkshire, East Riding Sacks designs and manufactures paper sacks for all industry sectors, from construction to pharmaceuticals. By championing high quality products and strong customer relationships, the company has grown into the largest specialist paper sack manufacturer in the UK.
The brief
East Riding Sacks approached us in need of a new website which would properly represent the company as a true industry leader. The site needed to showcase the company's considerable capabilities to a nationwide audience, providing well-organised information and driving engagement from prospective customers.
The website
East Riding Sacks has unique capabilities and a huge product range – the company also keeps an archive of every sack it has ever made. This meant there was a lot of scope for really strong photography. We built the site with shots of processes, products and employees taking centre stage.
We thought carefully about the organisation of the site and built a navigation system that enables visitors to view products either by type or application, which minimises the effort needed for prospective customers to find what they're after.
The result
Through carefully selected imagery and information, the new website immediately communicates that East Riding Sacks is an experienced, capable and approachable company. The new website plays an important role in generating new business, with a simple site structure and menu that make the site easy to navigate and prominent contact information ensure that it's easy to get in touch.