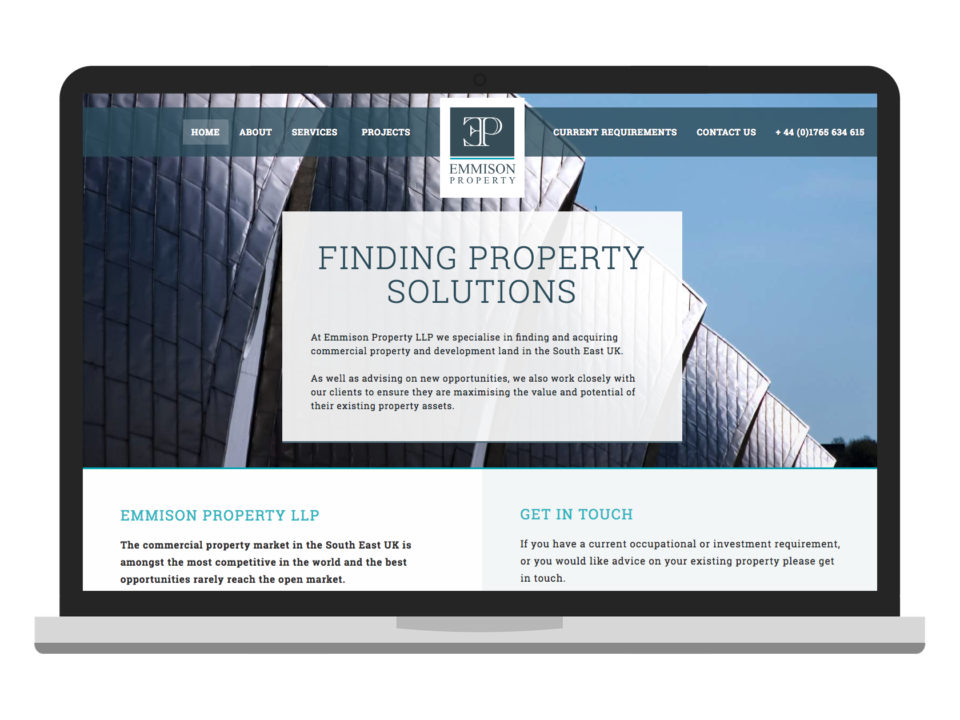 Emmison Property LLP
Emmison Property LLP was established in 2014 to provide best in class property advice in the South East UK. They work with commercial occupiers, developers and property owners across a wide range of sectors and use types.
We designed an attractive and accessible website for Emmison Property, using their existing brand identity and full width, modern photography to striking effect.
The site features a directory of downloadable resources and a listing of projects completed by the company, providing quick access to relevant information.