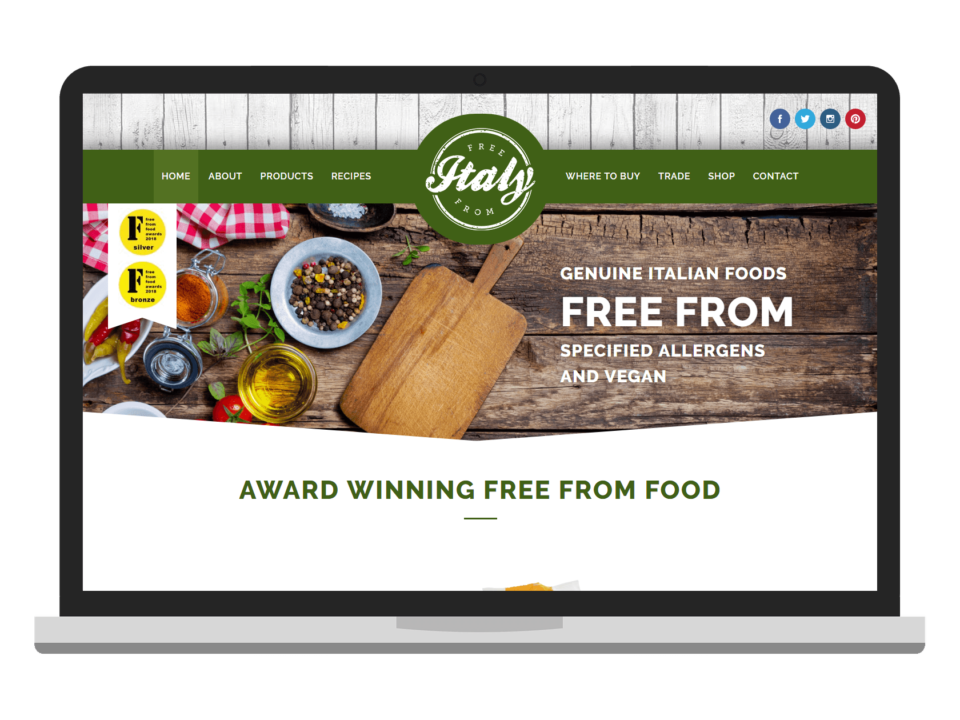 Free From Italy
Free From Italy has sourced high quality foods that Italians themselves enjoy back in Italy.  Their criteria is always Free From, Vegan, Quality, Value and of course, Italian.
Free From Italy have a long history of working with specialist Italian food companies and have focused on bringing the best products they can find in Italy to the UK and elsewhere all under one umbrella.
We built this site with an image-led design to provide a catalogue of the client's products. One interesting feature of this build is that, in order to make the site easier to maintain for the client, products and recipes share categories. This presented a challenge in terms of WordPress's internal redirections and template behaviour. It was necessary to engineer bespoke redirects and filters to accommodate this.