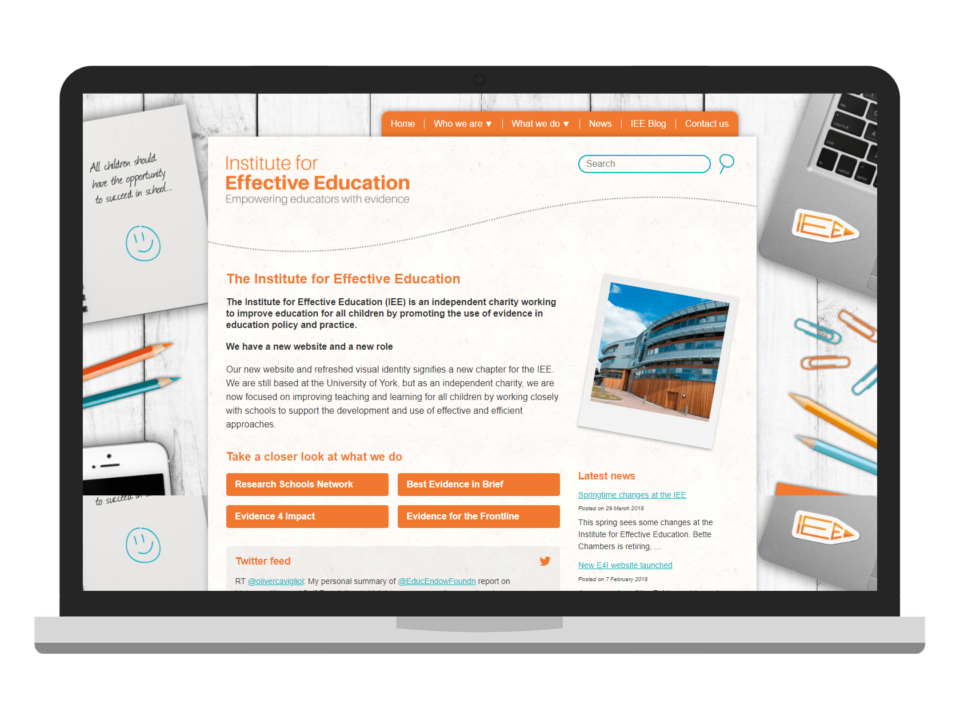 Institute for Effective Education
The Institute for Effective Education (IEE) is an independent charity working to improve education for all children by promoting the use of evidence in education policy and practice.
Using an original design by Bivouac, we built a new content-managed website based on the open source WordPress platform.
In addition to an entirely custom theme, we provided social media integration, automatic email newsletter subscription, image galleries, and a contact form. The result is an attractive and accessible website that is easy for IEE staff to maintain and update, helping them to reach a wider audience.