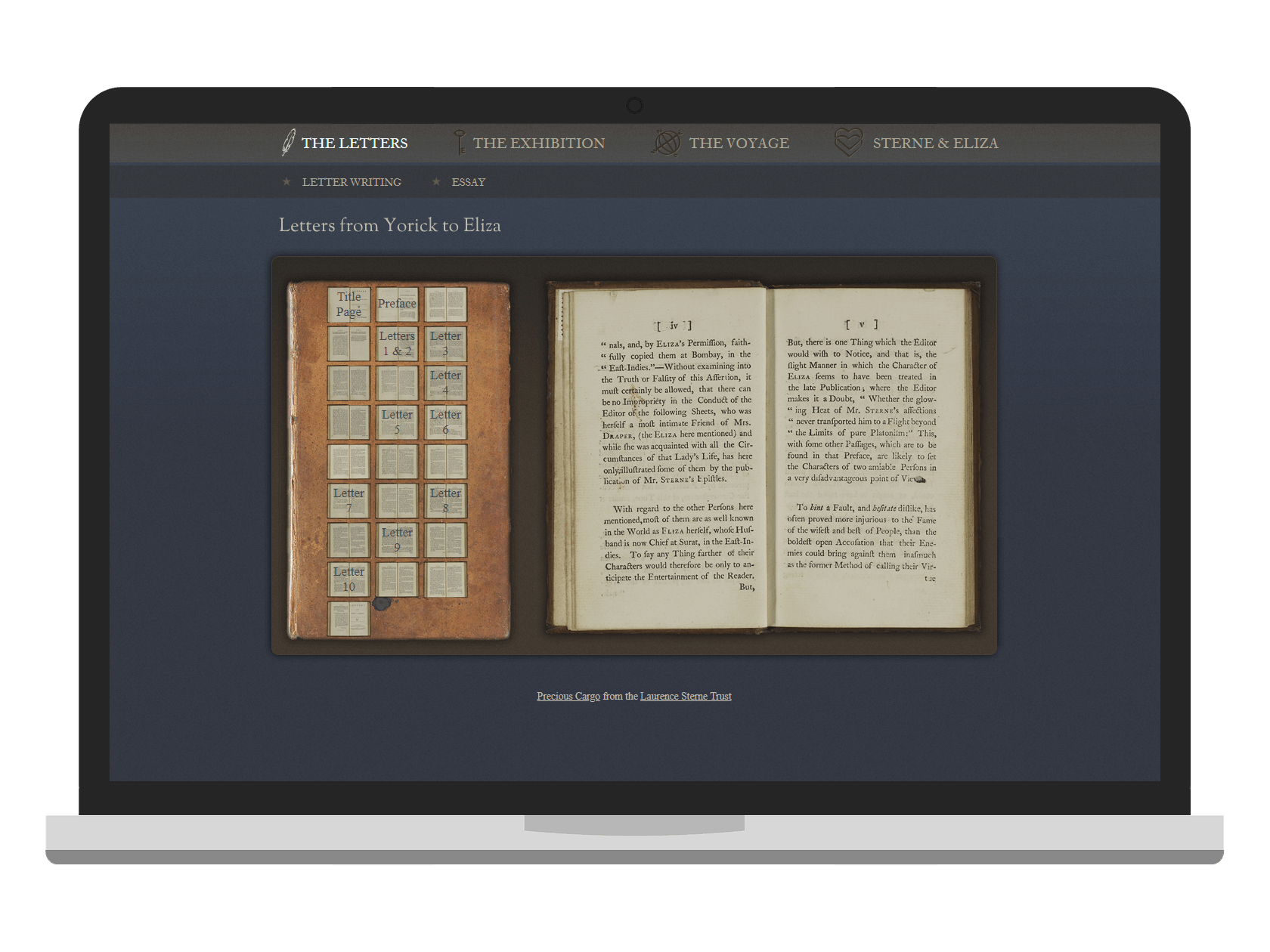 Letters to Eliza
The Lawrence Sterne Trust is a charity dedicated to the works of the groundbreaking 18th century novelist and author of The Life and Opinions of Tristram Shandy, Gentleman. We developed a main website for them in 2010, and last year we were commissioned to develop two new sub-sites.
"Precious Cargo" is a project being run in museums across Yorkshire as part of the Cultural Olympiad alongside the 2012 London Olympics. The Lawrence Sterne Museum at Shandy Hall was involved, creating the exhibiton Eliza Draper – An Absent Presence: an artistic interpretation of the letters written by Sterne to his absent muse.
The site required a top-notch design, which we were pleased to be able to create, inspired by the artwork and objects in the exhibitions. We were given some detailed instructions for the interface, such as the 'Navigate by the stars' homepage. The site needed a blog as well as the pages presenting objects in the exhibition and background to the project.
We also had to present scanned pages from the book 'Letters from Yorick to Eliza', with page notes (sometimes including embedded video), and wrap the whole lot in a CMS.
We used WordPress as the CMS and created a customised slideshow to load the book pages and page notes with a nice page-turning transition effect.
At the same time, we created "The Collection", another WordPress-driven subsite, which the Trust uses to display the rest of its exhibits online.