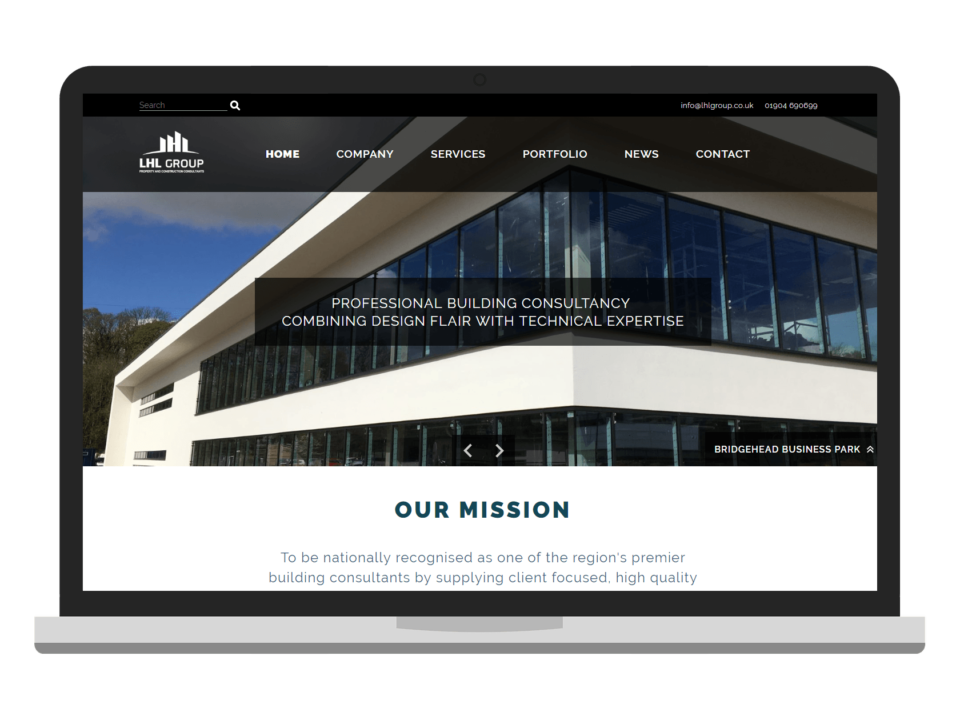 LHL Group
LHL Group is one of Yorkshire's leading building consultancy practices, employing a team of chartered surveyors and architectural designers together with essential support staff.
LHL was formed by the merger in 2005 of two well-established firms of building consultants, Lightly & Lightly and Hawley and Partners. The merger brought together more than two decades of professional experience under the same brand.
We built an image-led site incorporating case studies, testimonials and a highly customised CMS to enable the presentation of varied content along with embedded Google Maps and social media integration. The website is built on the WordPress platform with a bespoke, responsive and mobile-friendly theme designed and developed in-house by Castlegate IT.