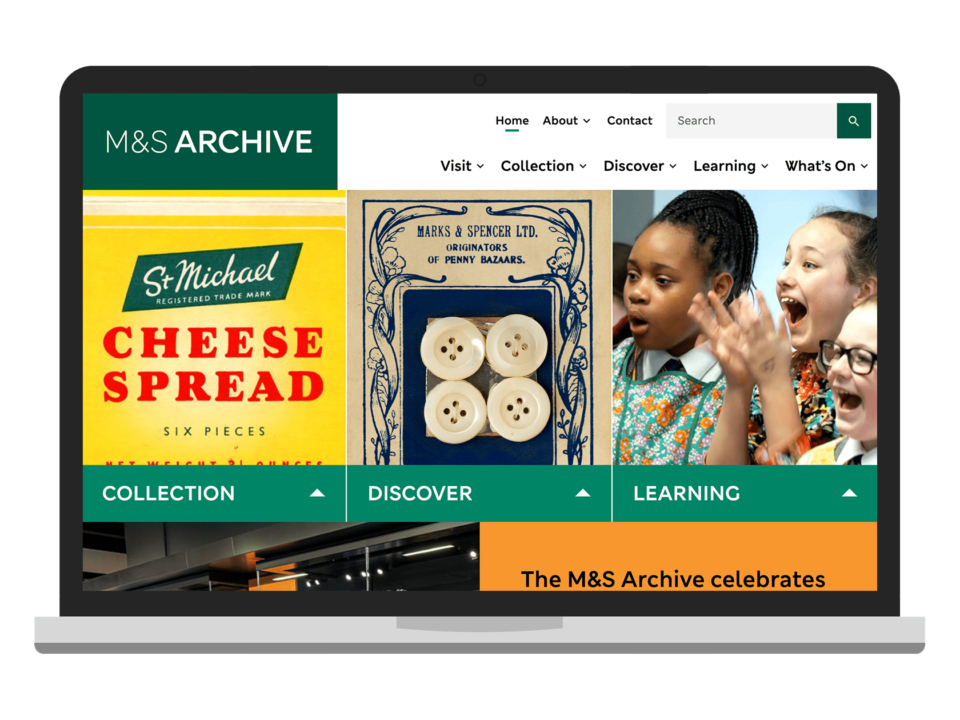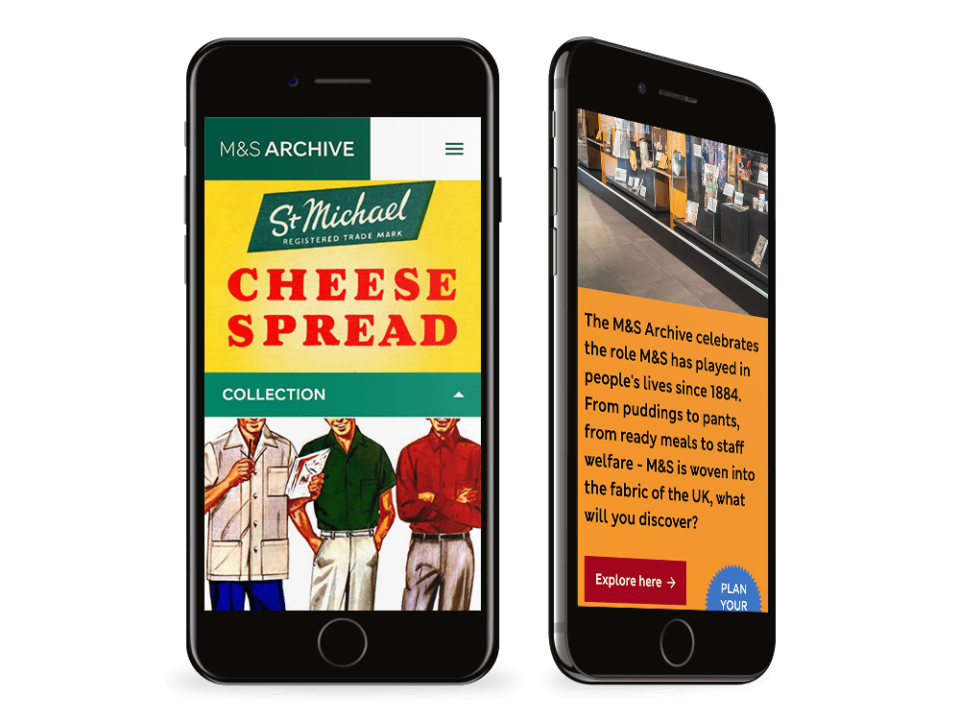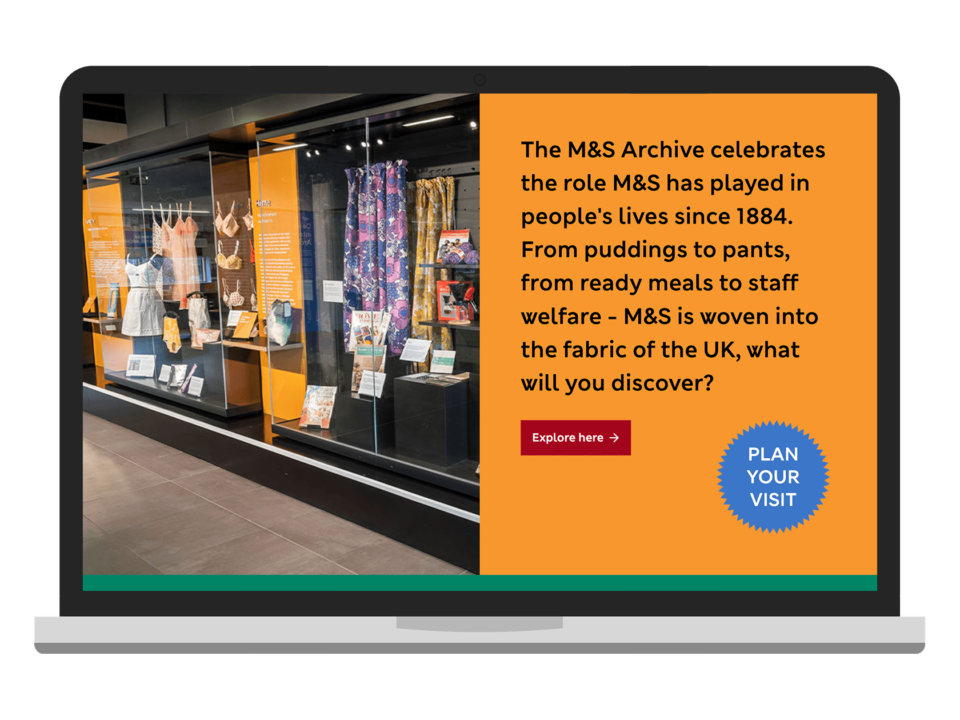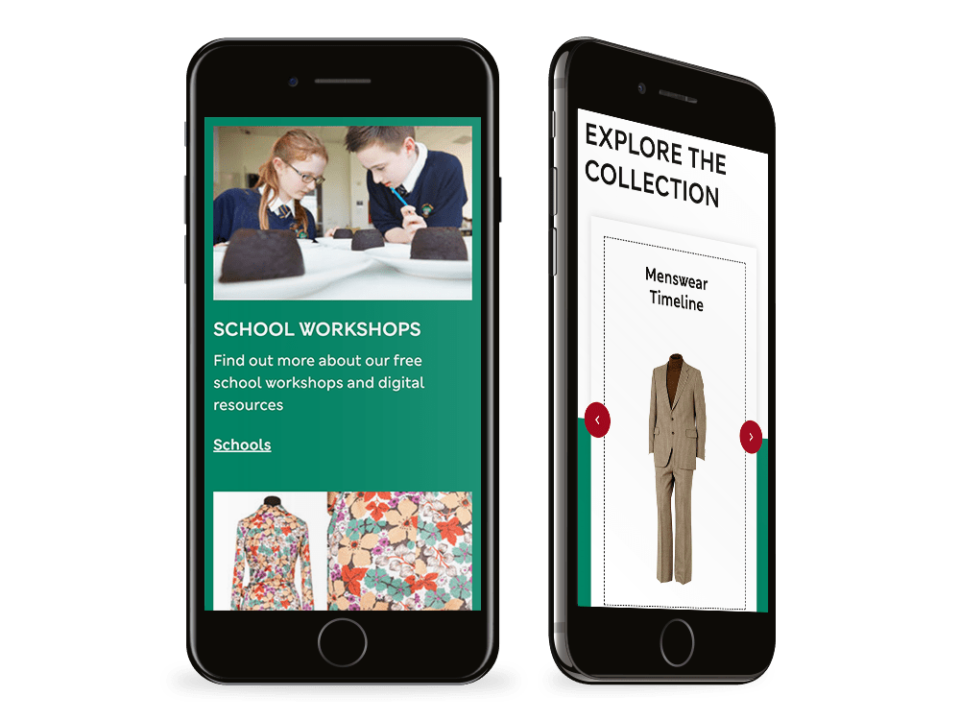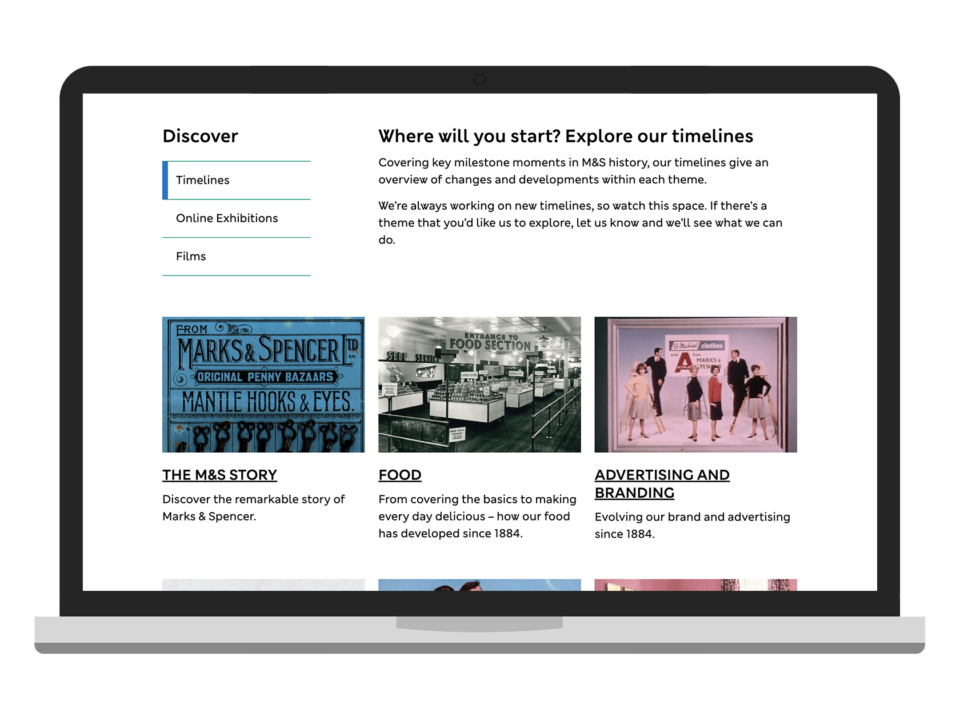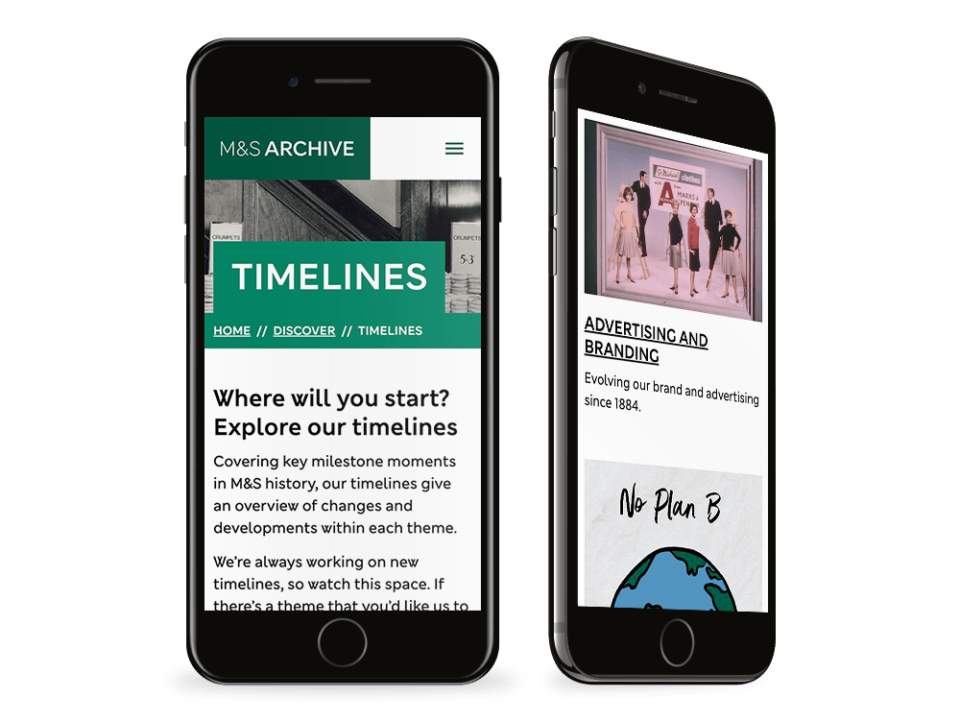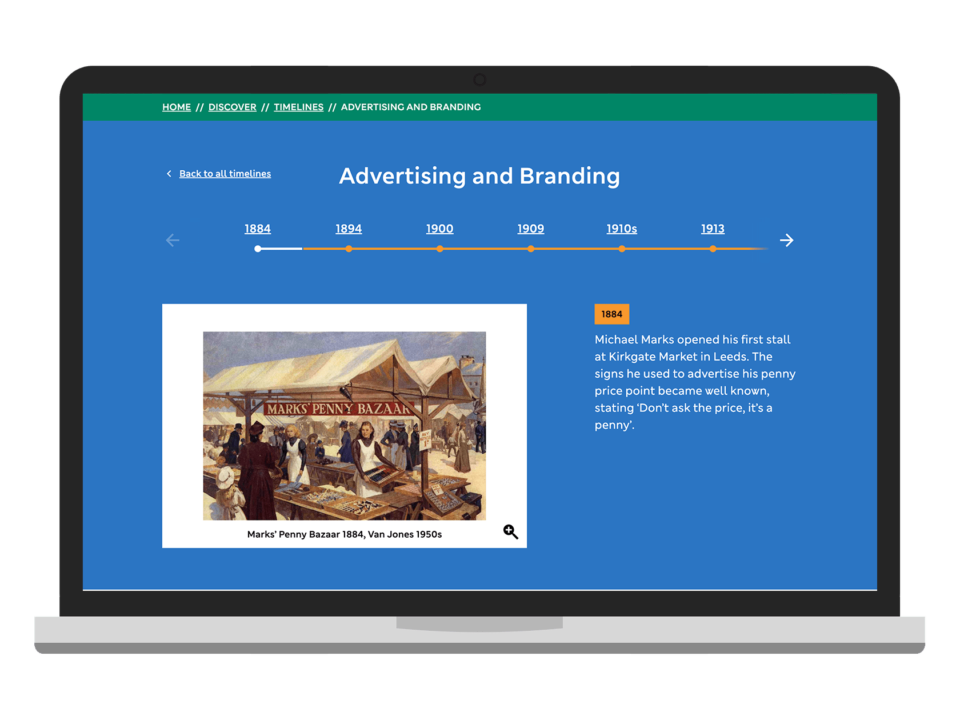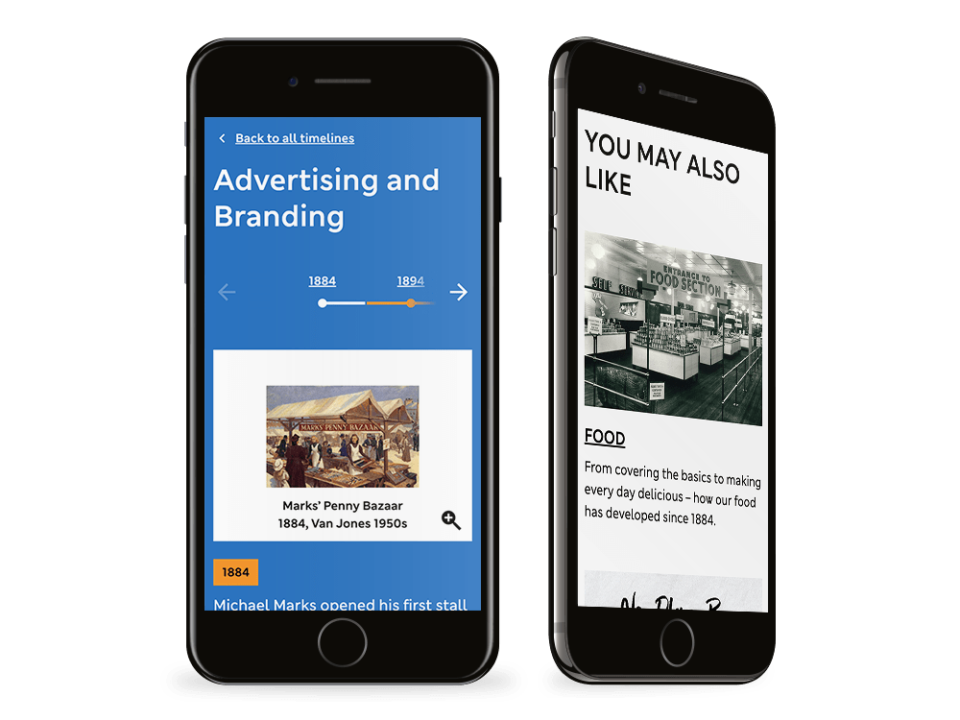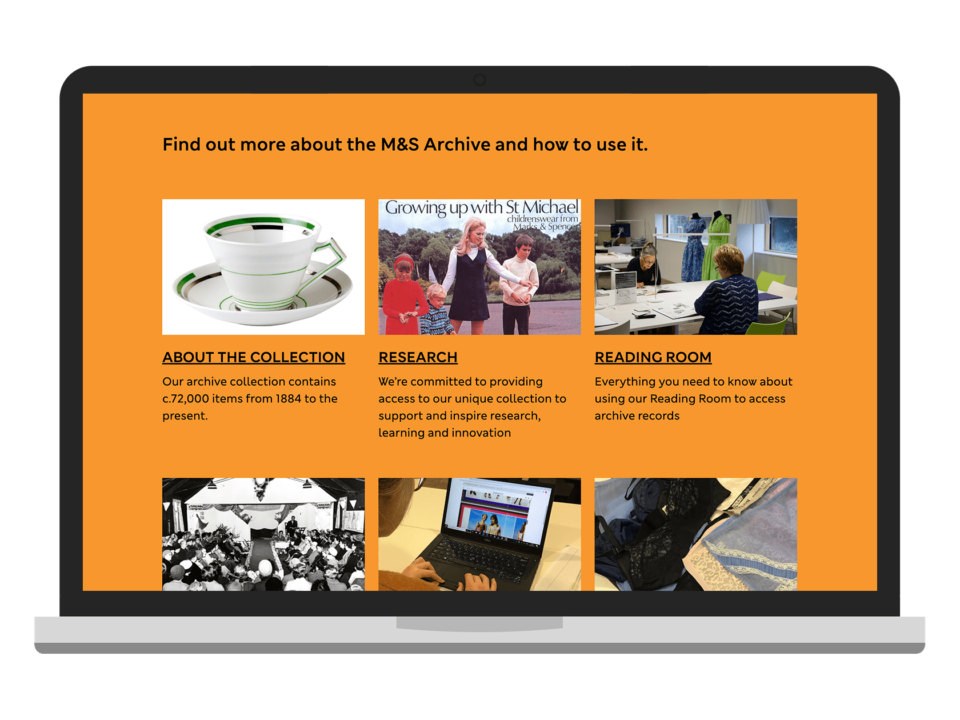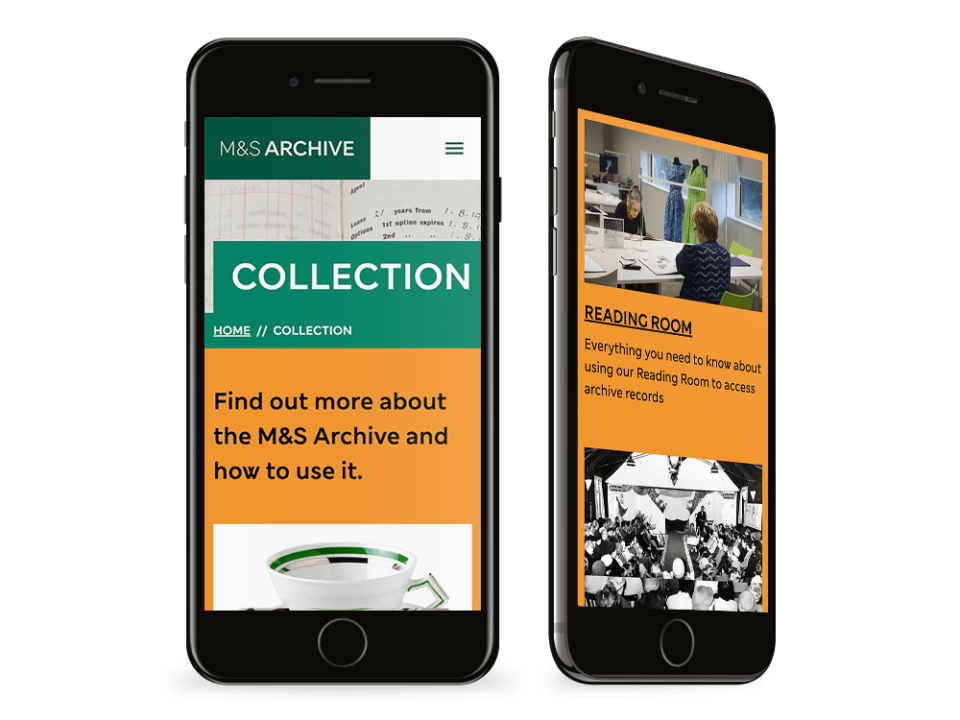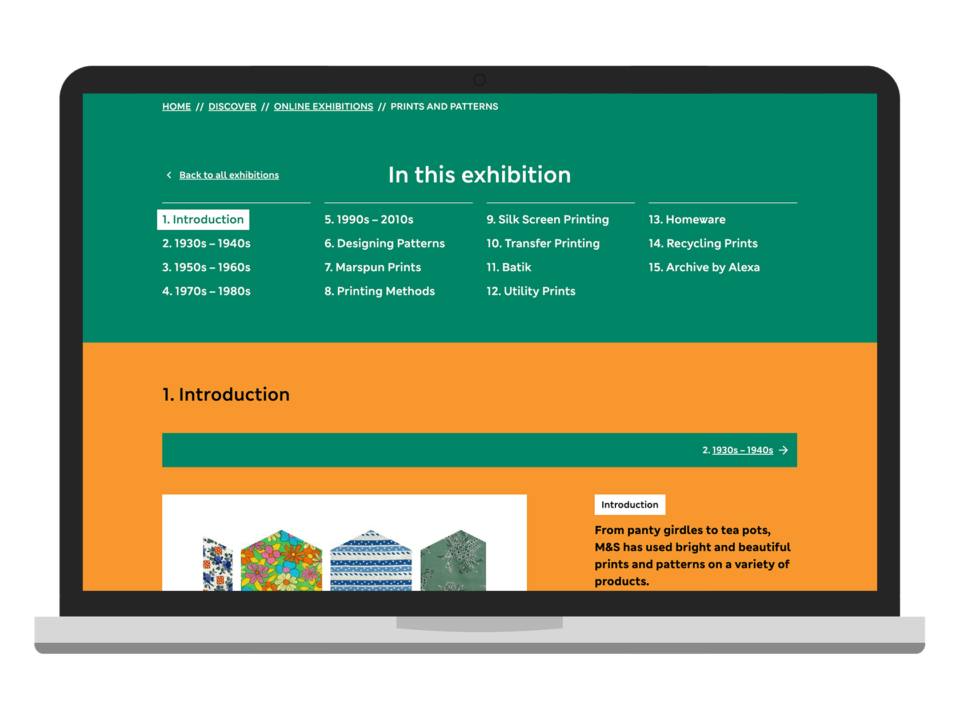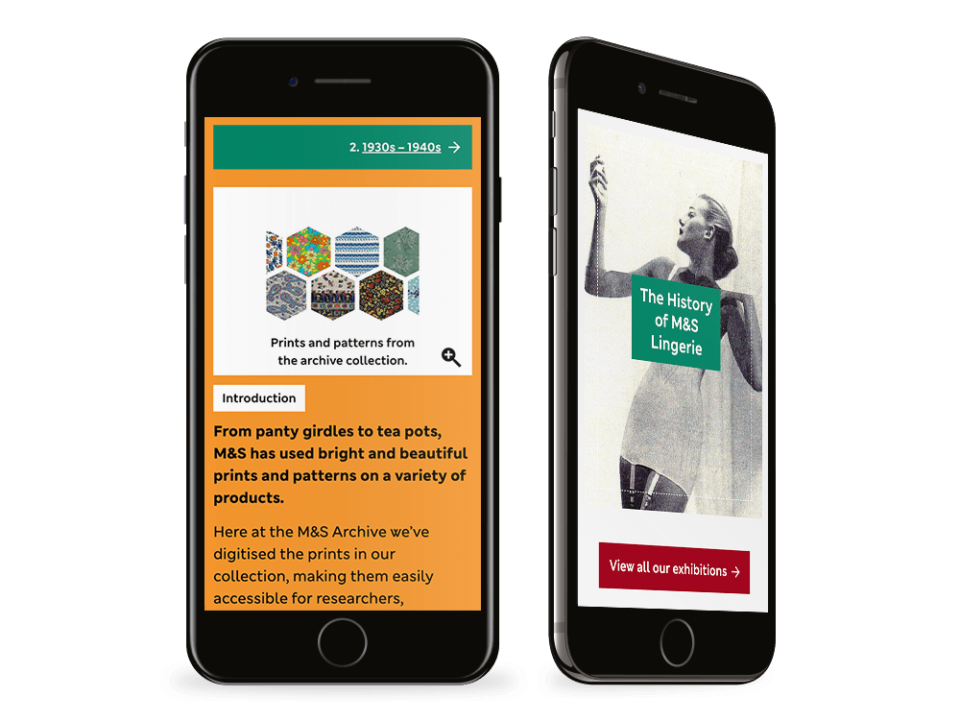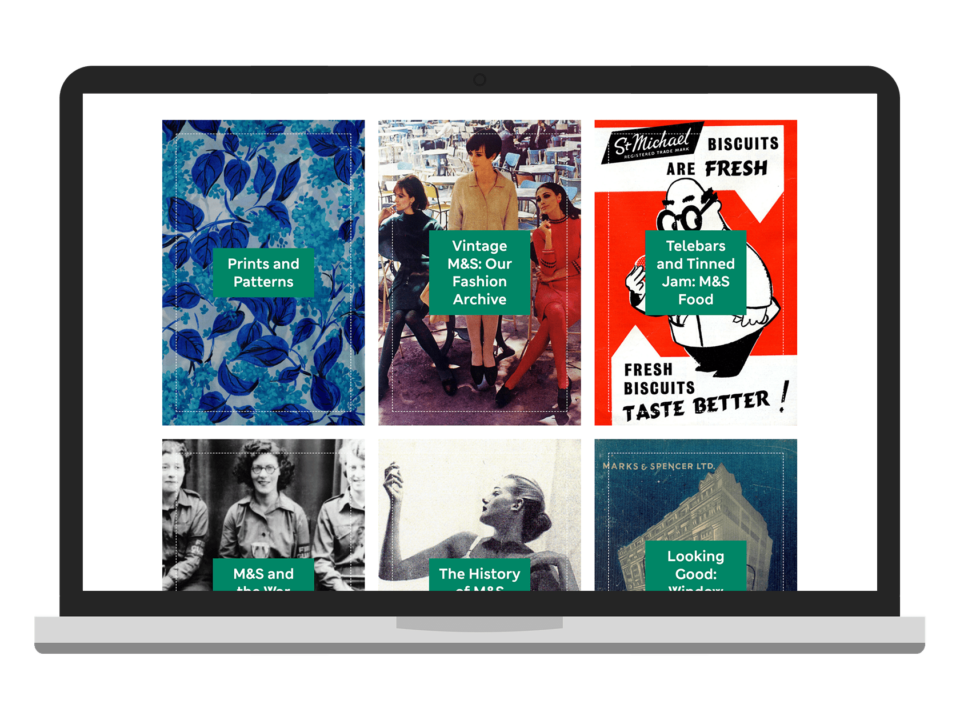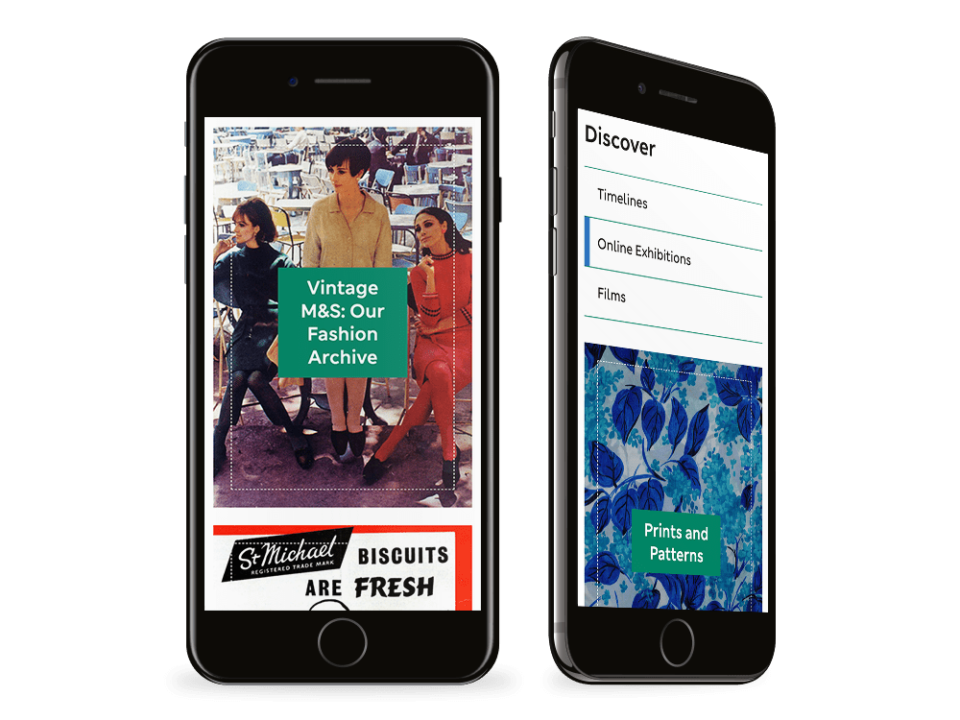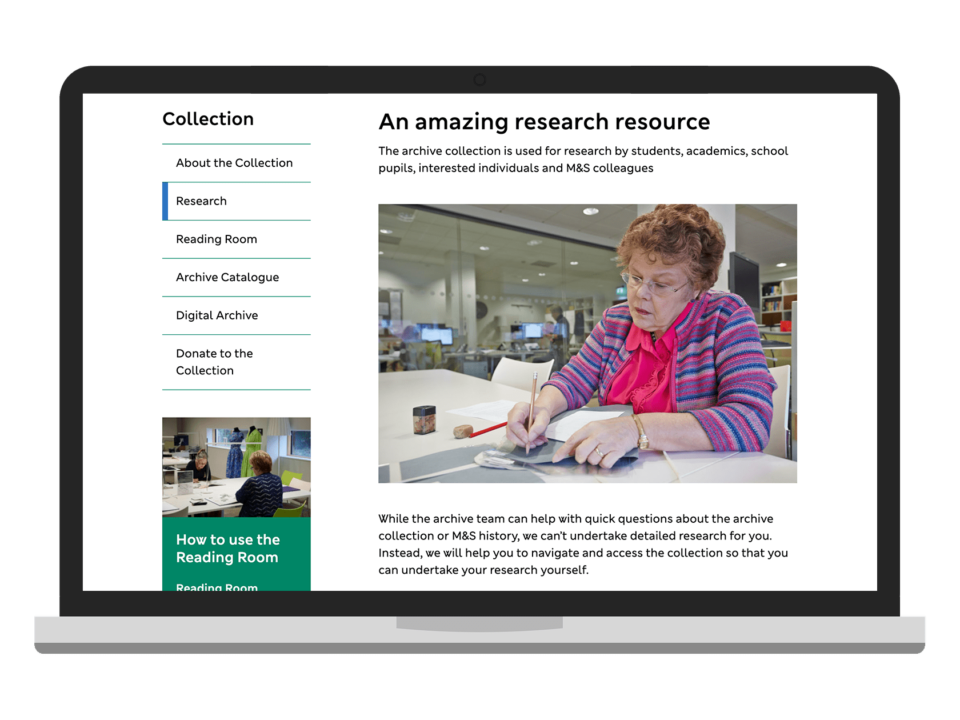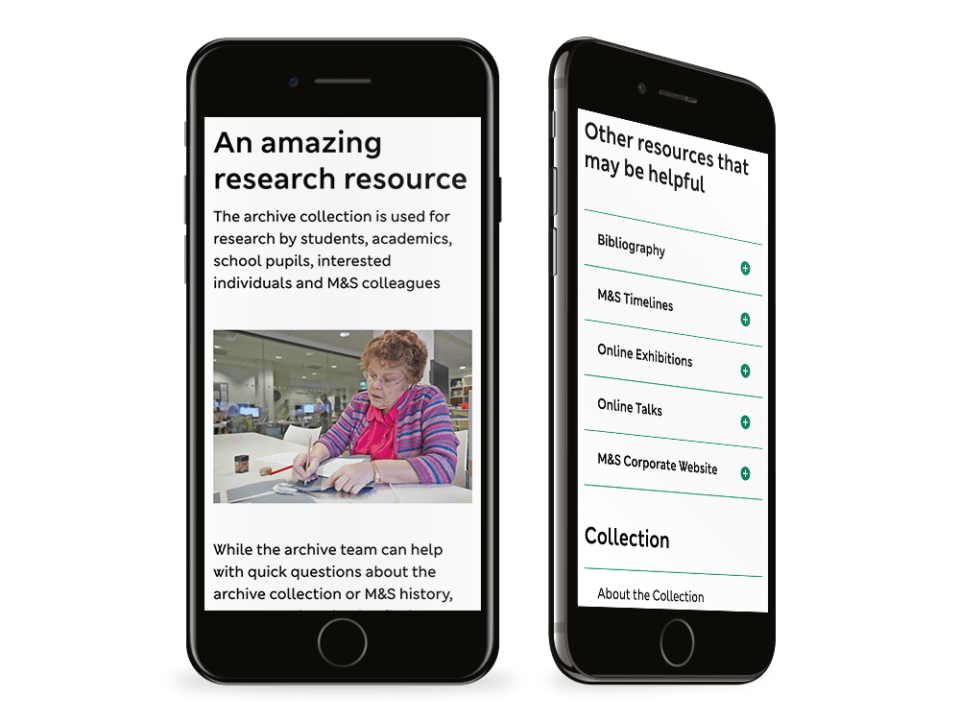 M&S Archive
The M&S Archive is a unique collection of photographs, films, audio recordings, documents, and merchandise from the company's rich history. It was established in 1984, on Marks & Spencer's 100th anniversary, and is currently housed in the Michael Marks Building in Leeds. The collection of over 70,000 items is available to internal teams and independent researchers alike. Alongside this, many of the most popular and insightful archive items are digitised and available for online consultation.
The brief
M&S Archive came to us with a comprehensive brief. They needed an entirely new website for the Archive with two main aims: to entice people to Leeds to see the collection in person, and to promote their digital archive to a wider audience. The website had to convey a flavour of the physical collection to those who couldn't visit, showcasing the artefacts in an engaging way for online visitors. All of this had to be completed in time for the 2023 reopening of the exhibition at the Archive in Leeds.
The website
We conducted deep-dive research into online exhibitions, to develop an intuitive interface that would emulate the experience of exploring a physical museum. A clear navigation system and overt signposting empower the user to find their way easily between artefacts and collections. We built the website prioritising accessibility, usability, and speed, so that it would reach the widest possible audience.
Using content created by the M&S Archive team, we designed interactive timelines of milestones in the brand's history, each around a different theme. The timelines are scrollable and clickable, giving visitors full control over their journey through the M&S story.
M&S Archive's striking image collection was the key to unlocking this brief. We designed the website to provide a series of frames for highlights from the collection of photographs, design artwork, and adverts. This created an immersive visual experience for those unable to visit, while also inviting people to discover the physical archive for themselves.
The M&S Archive website had to satisfy the company-wide cyber security policies of Marks and Spencer Group plc. To achieve this we followed rigorous industry best practices and implemented custom refinements which hardened the build to the highest level possible within WordPress.
The result
The M&S Archive is all about celebrating the products and people that have made the brand what it is today. By designing around the user's journey, we created a secure and accessible website, which brings the M&S story to life. Our collaborative partnership with M&S resulted in a website that showcases the best of our design skills and technical expertise.