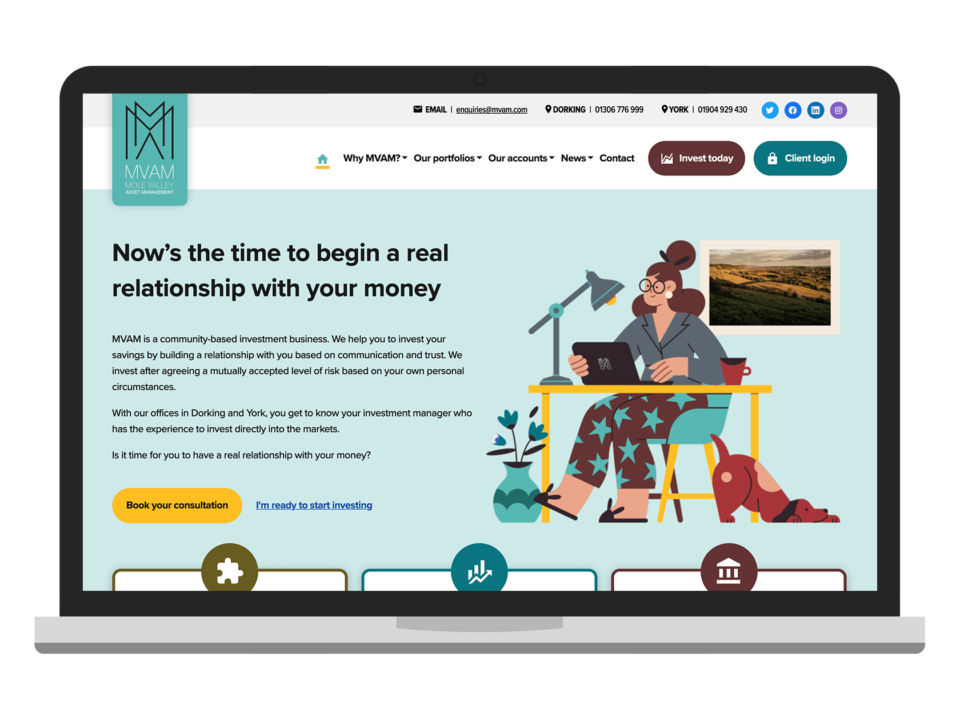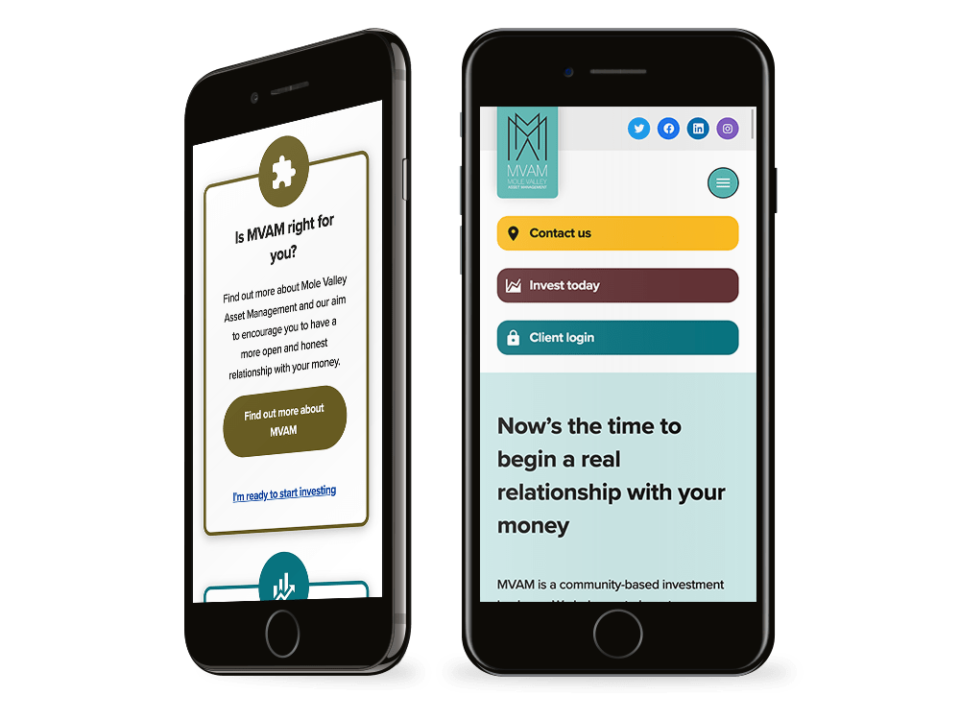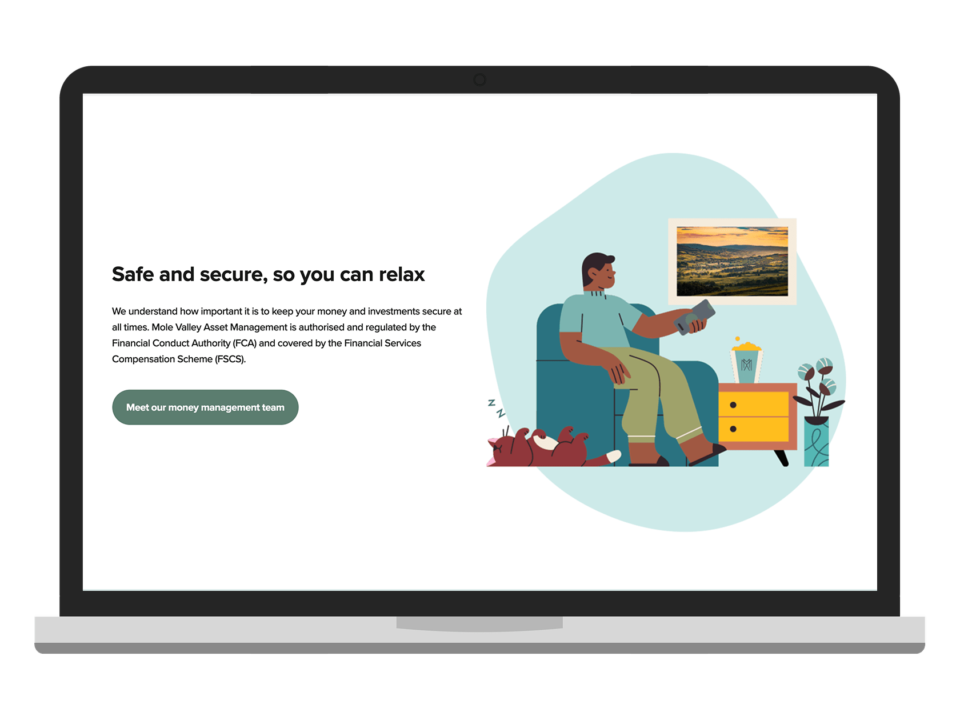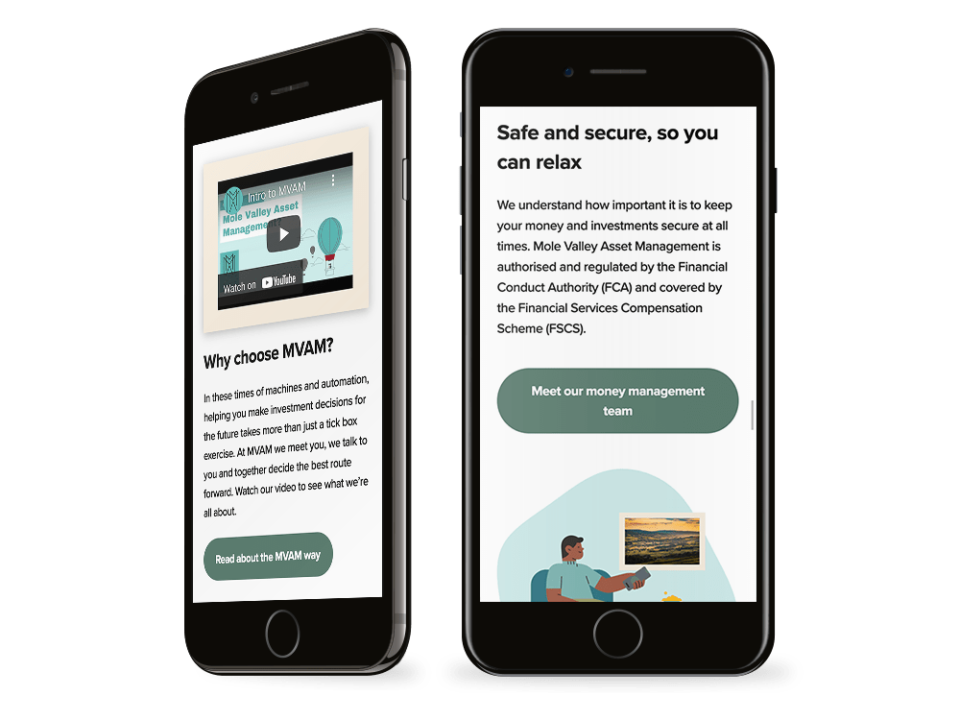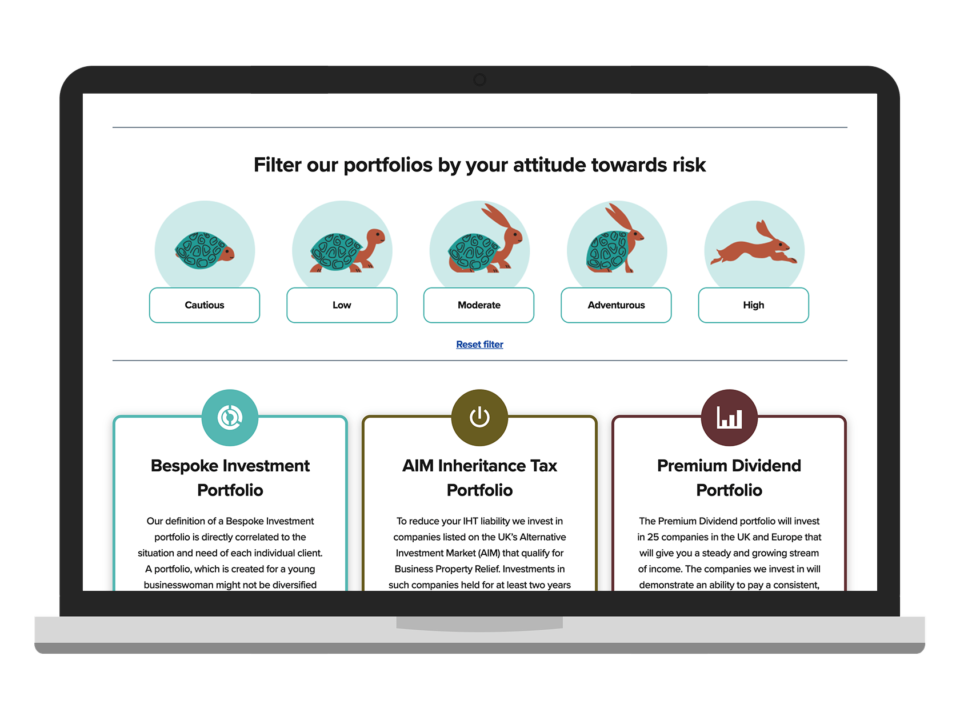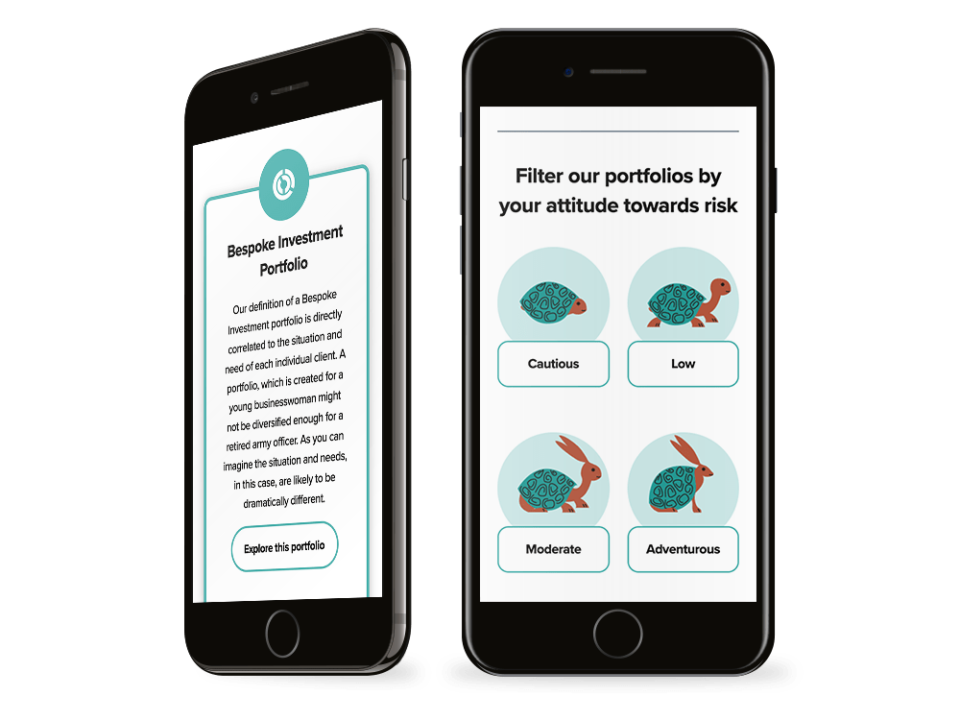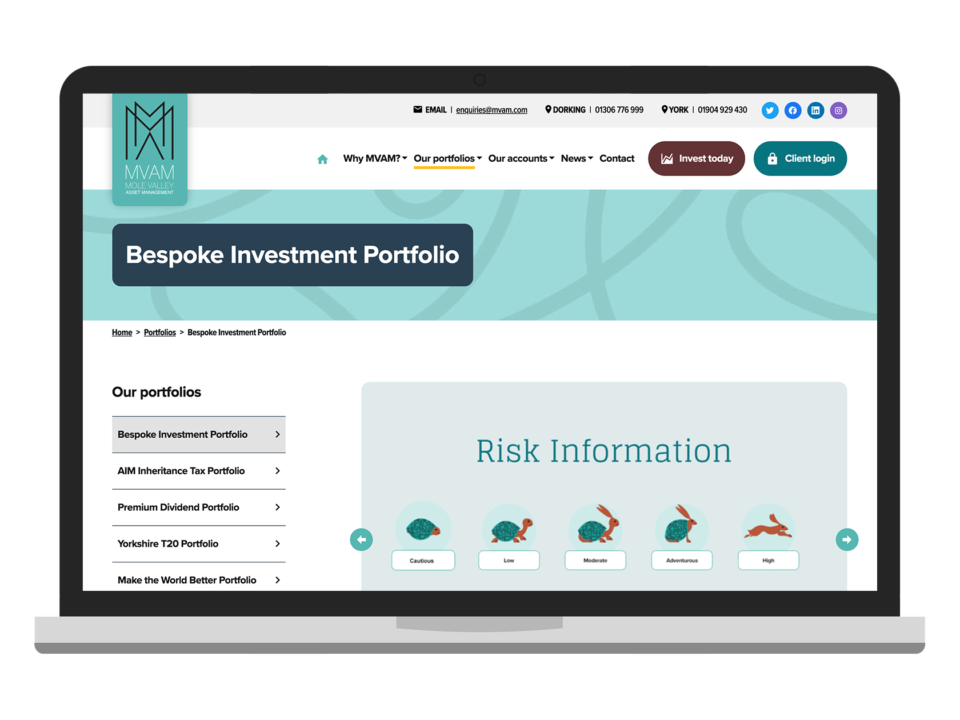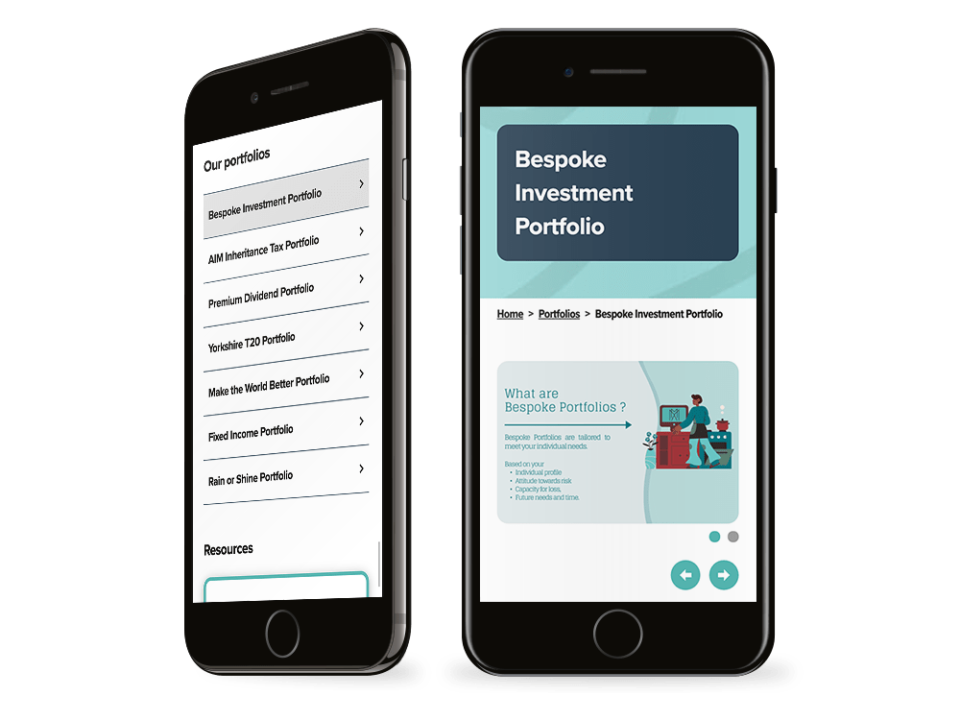 Mole Valley Asset Management
Mole Valley Asset Management is a community-based investment business that prides itself on providing an honest, personal and transparent service. MVAM's team of investment professionals work closely with clients to build bespoke portfolios of securities based on their individual requirements and attitudes to risk.
The brief
MVAM wanted a website that would help set them apart from other investment businesses and reflect their personal and customer-focused approach to asset management. This would not only require a thoughtful design, but careful structuring of content and interactive elements to make it easy for prospective clients to find a product suited to their needs.
The website
We created a friendly and modern design, taking cues from MVAM's existing logo and making use of icons and illustrations to engage visitors.
We structured the site to provide different ways to view information on the various products offered by MVAM – these can be filtered by risk, or users can easily specify their preferences to see which products are best suited to them.
The result
The website we built for MVAM presents the company as a friendly, personable and trustworthy team rather than an unidentifiable corporation. This theme is reinforced throughout the site: from the engaging visual design to the detailed employee profile page, MVAM immediately stands out from the pack. Simple calls-to-action and an uncluttered appearance make it easy for users to navigate the site and get in touch, and a simple content management system makes it easy for MVAM to keep the site updated with the latest news.