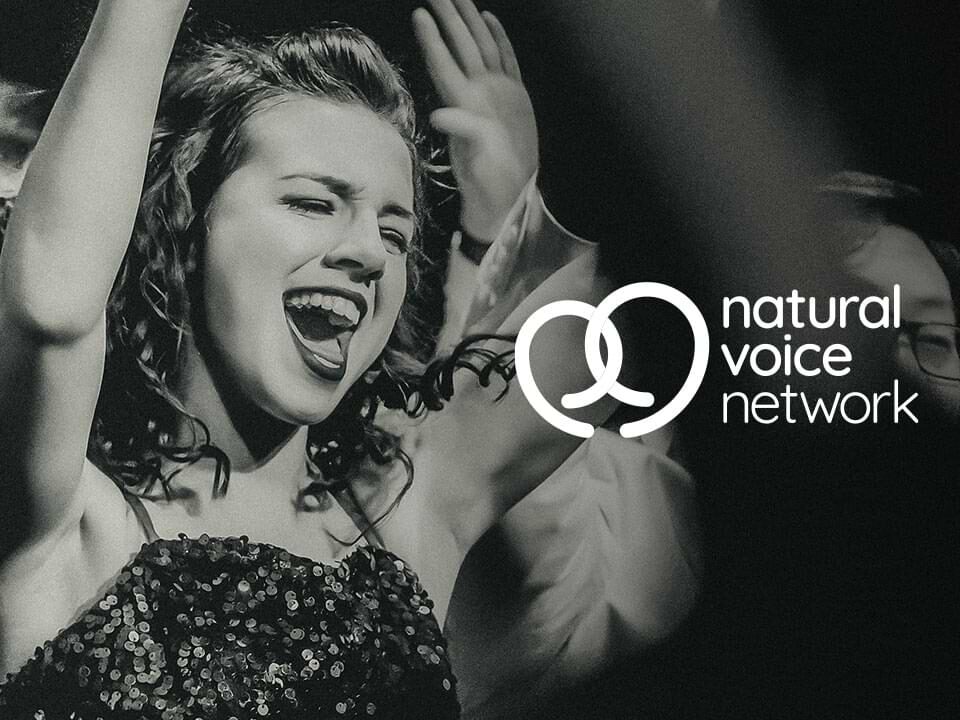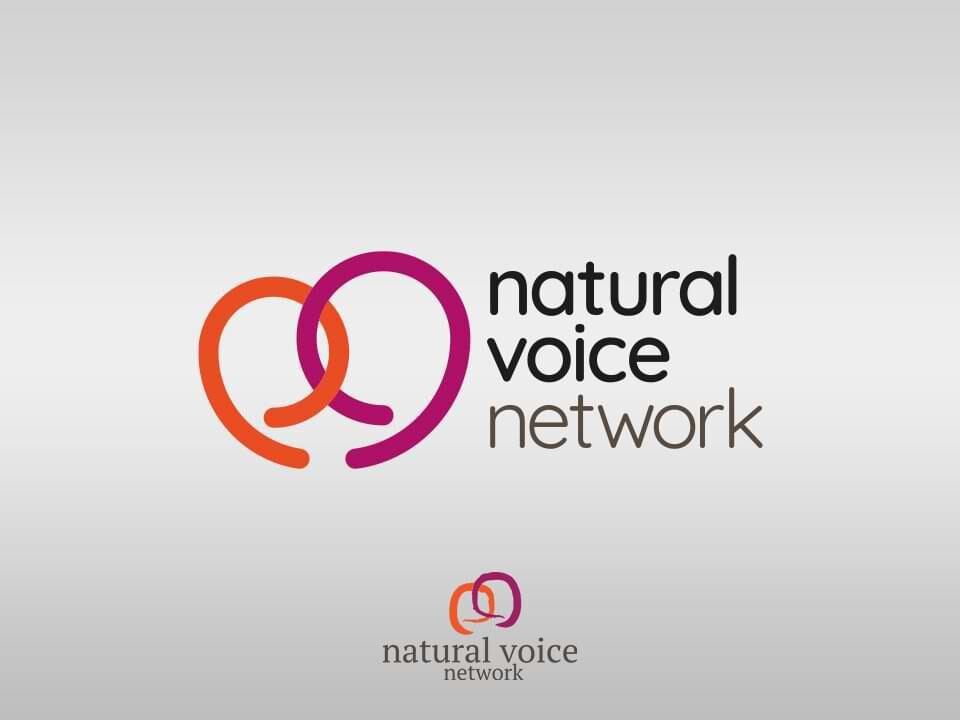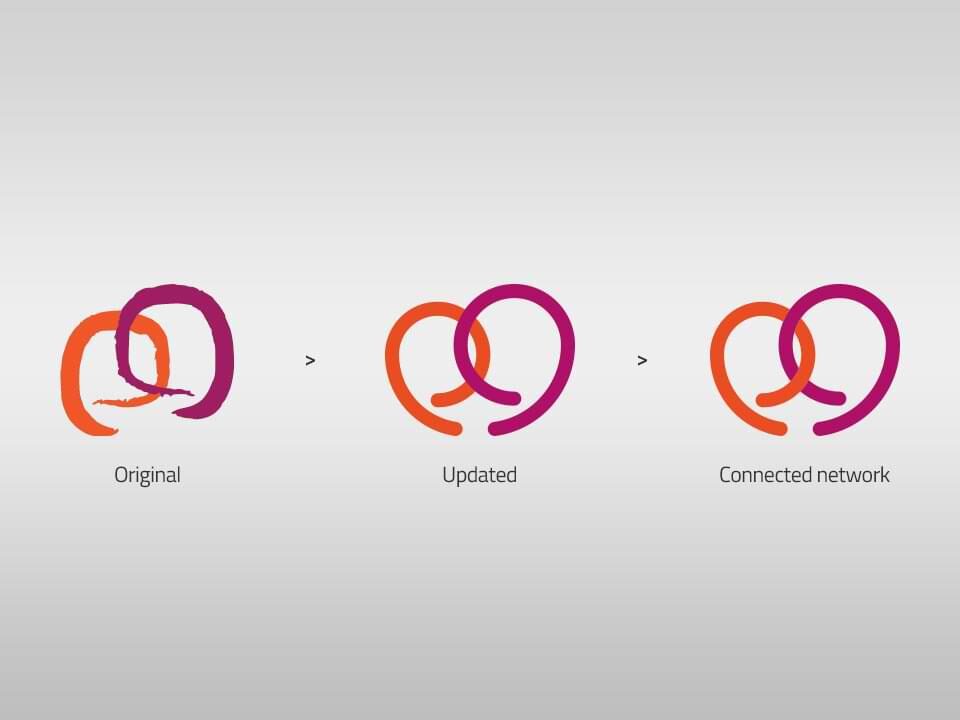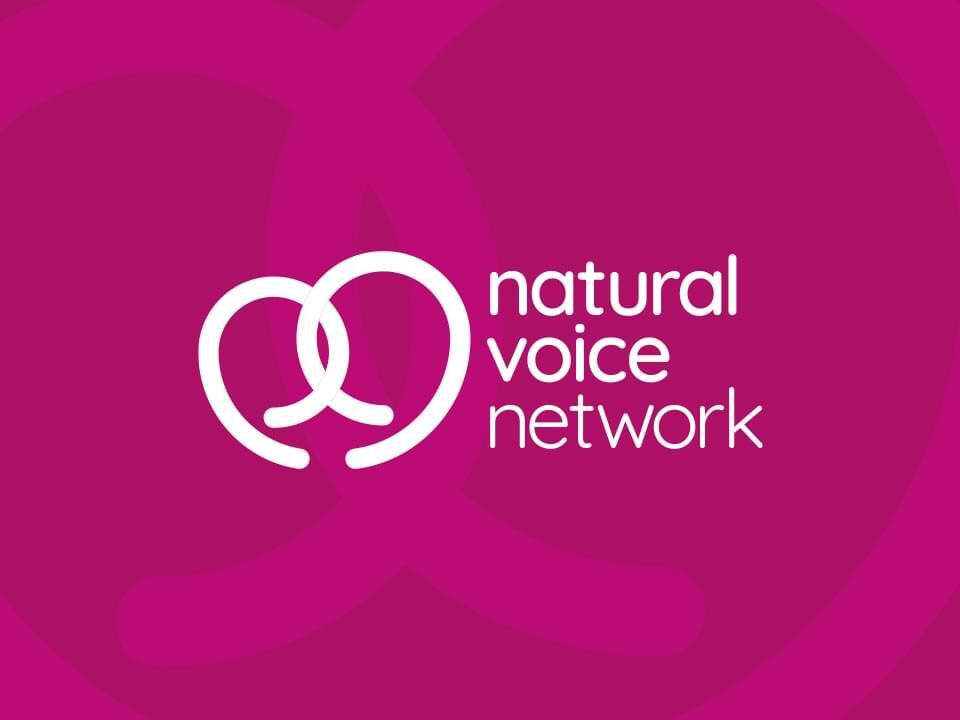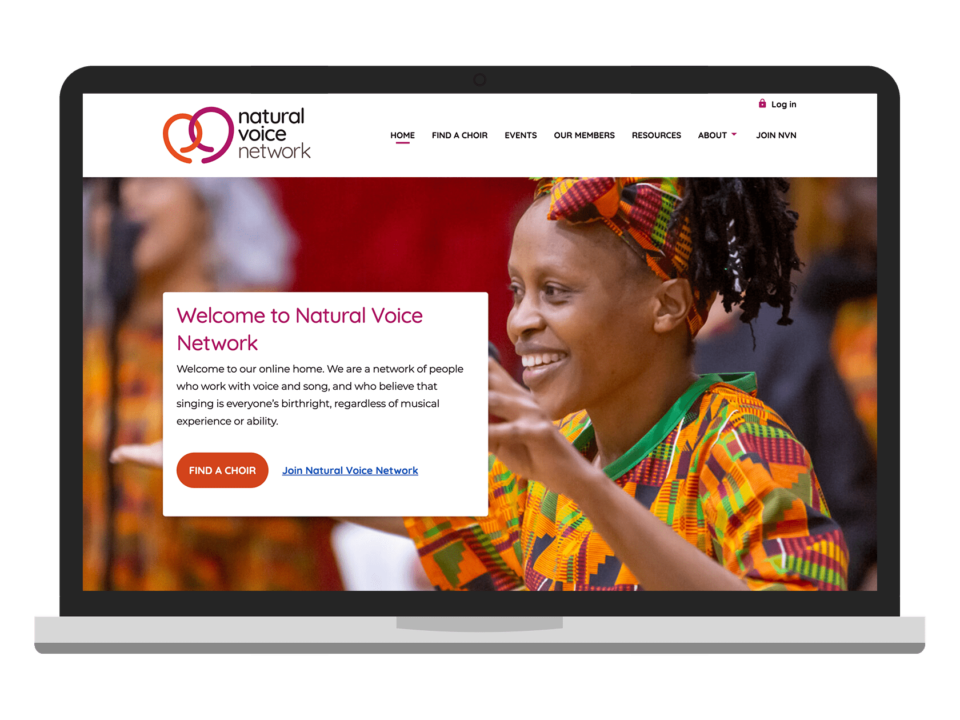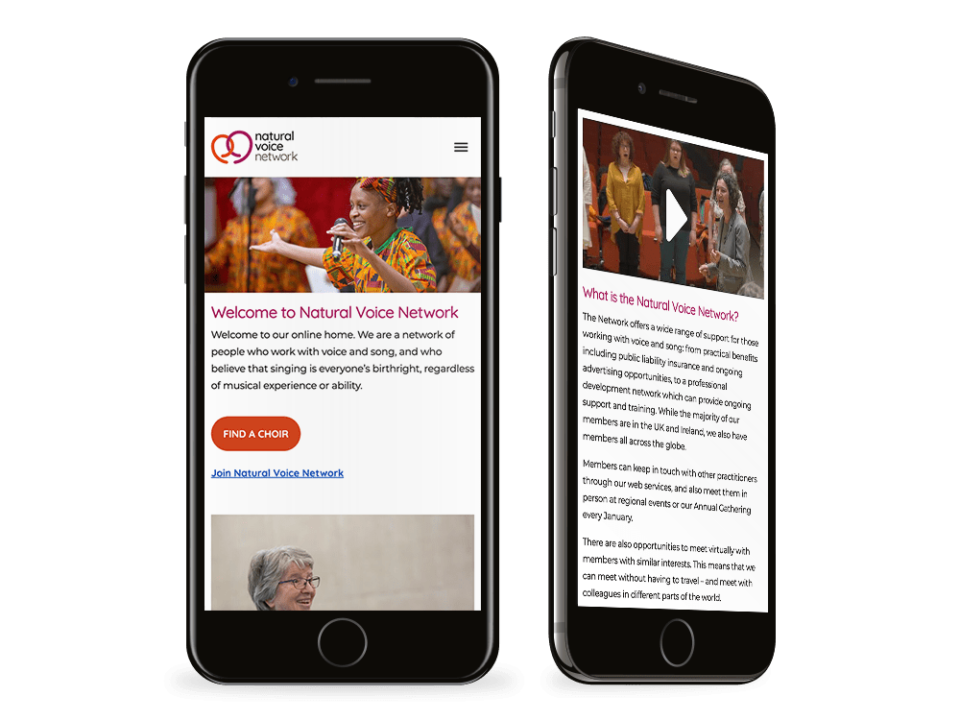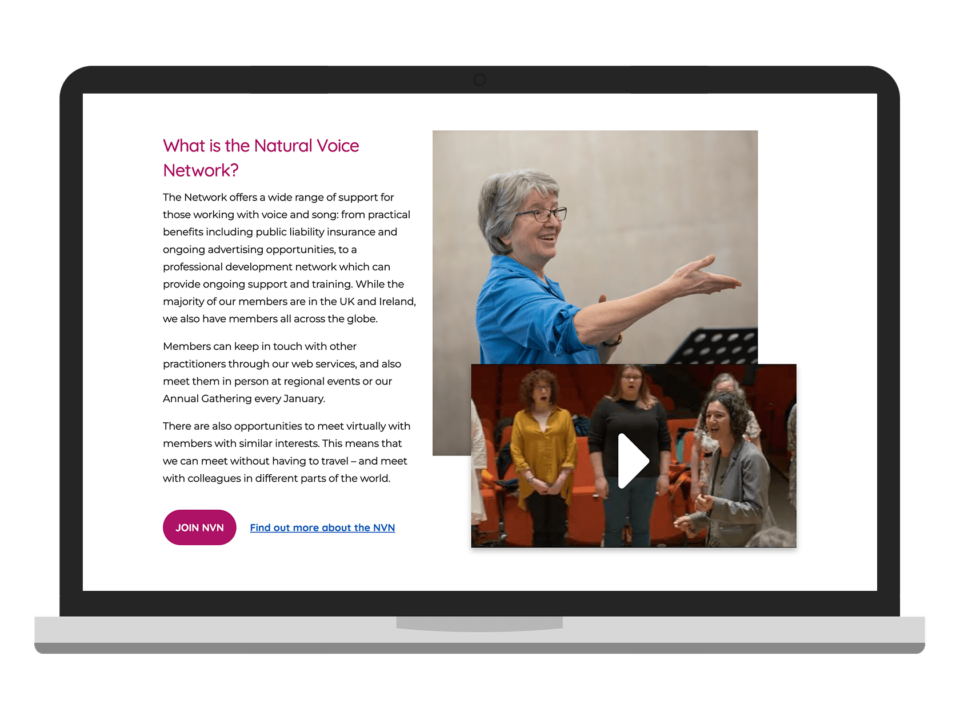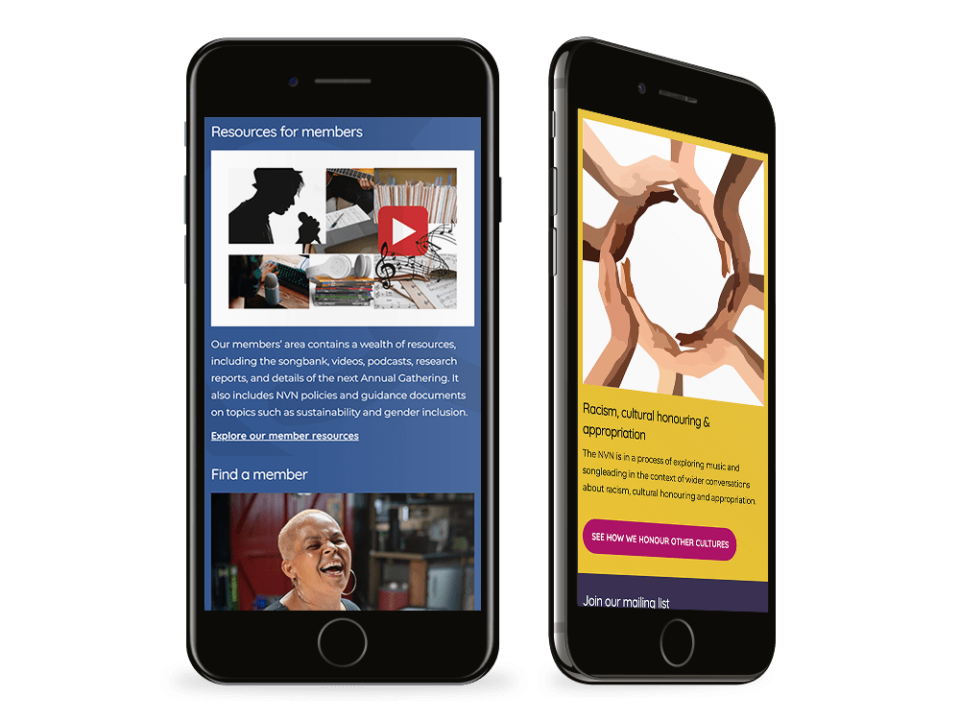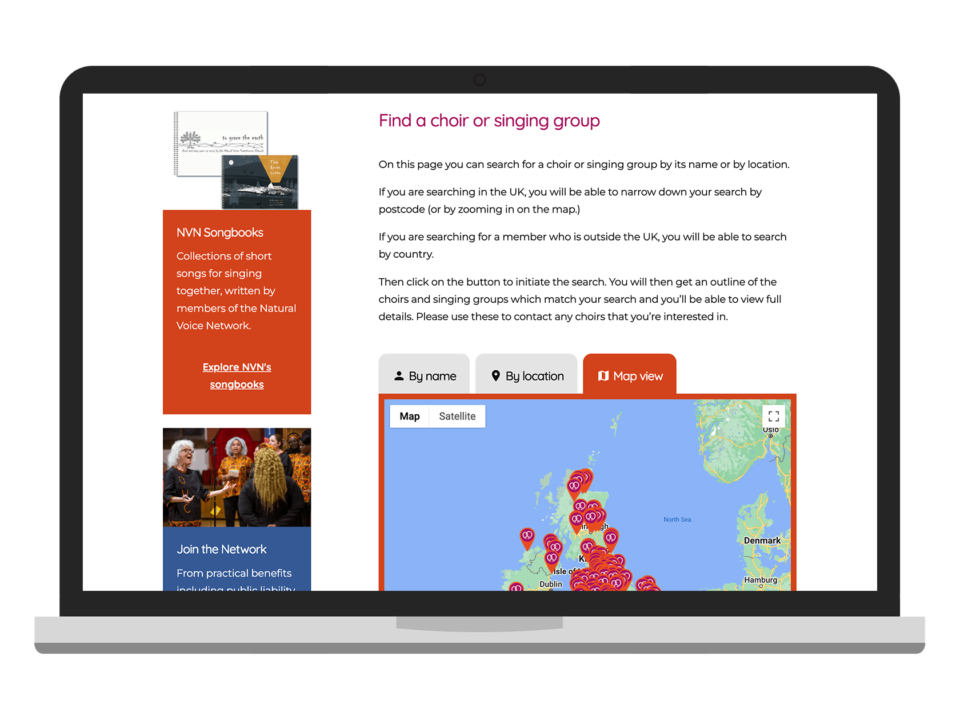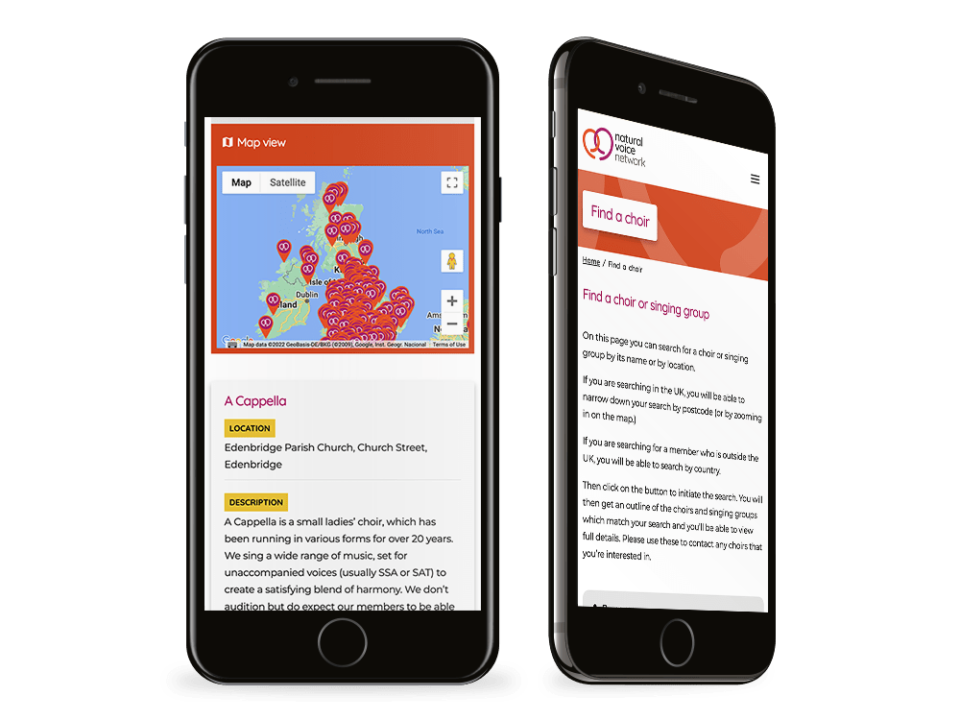 Natural Voice Network
The Natural Voice Network is a community who share a common ethos around singing and group voice work. Founded over 25 years ago, NVN grew from the work of Frankie Armstrong, a prolific voice and speech trainer. The Natural Voice Network aims to support and promote its members, who believe that singing is a universal birthright through which communities are formed.
The brief
Natural Voice Network approached us to refresh their logo and redesign their website to attract new members, with a focus on expanding their search functionality. Alongside the front-end redesign, they also needed to move their entire membership from outdated software onto a new platform.
The website
The logo, with its sweeping arcs and inviting colours, was at the heart of Natural Voice Network's brand. Preserving its tone and feel, we updated the logo, to create a more relaxed design, and interlinked the arcs to represent the NVN's network of communities. We selected a typeface which complemented the curves of the logo and rolled this out across the whole website.
The rich, autumnal brand colours were threaded throughout the website, to draw the eye towards key information and calls to action, while gently highlighting the brand. A new style was crafted for the website to appeal to website visitors, with soft lines and curves communicating the friendly spirit of NVN, while still being recognisable to current members.
We dedicated ourselves to developing an advanced search capability for NVN, to make its network both visible and accessible to new visitors to the website. Anyone can search for a choir by name, location, or on a map, with separate search functions for events and other members. Alongside this, we ported NVN's entire global membership onto MemberPress, so that NVN administrators can now easily manage every aspect of the membership journey for their entire community.
The result
By keeping both NVN's existing members and new joiners top of mind, we modernised the branding, while keeping it relatable. We designed an advanced search function that was straightforward, specific, and intuitive. A complete replatforming to MemberPress eliminated the need for legacy software, putting control of its membership back into NVN's hands.