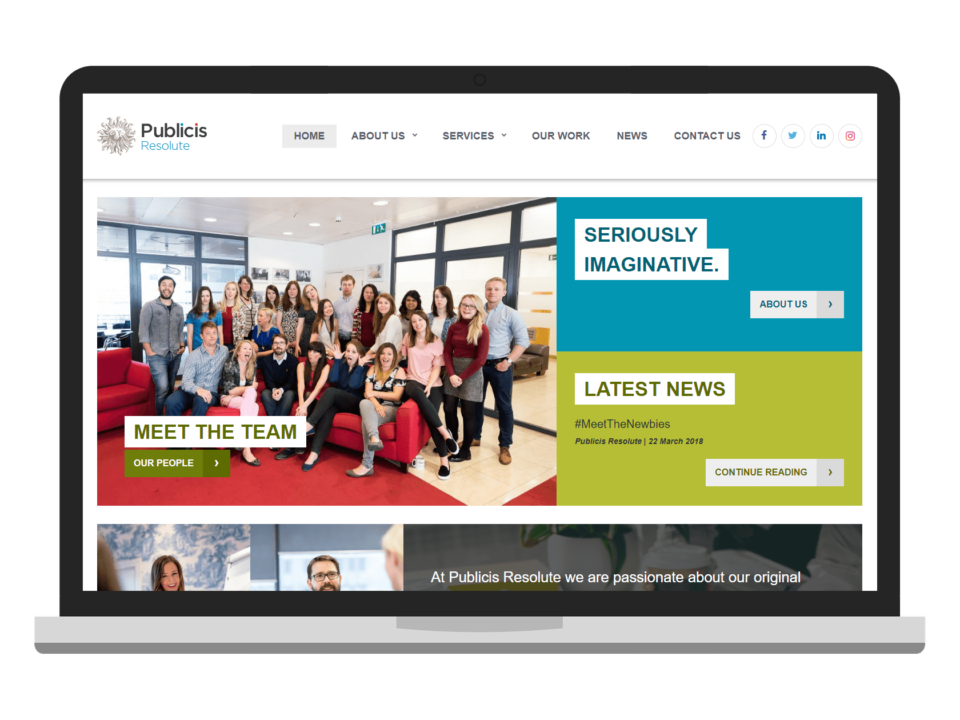 Publicis Resolute
Publicis Resolute is part of the French multinational advertising and public relations giant, Publicis Groupe. The organisation was formerly Publicis LifeBrands Resolute and provided medical education, public relations, marketing, branding and communications to the healthcare industry.
Under an internal re-brand, Publicis Life Brands Resolute split into two separate sister-companies, Publicis Resolute and Publicis LifeBrands. We were commissioned to build two brand new websites for each company. Publicis Resolute now focuses entirely on PR, corporate communications and medical education.
We produced a fresh and modern new design, in keeping with their new branding. Behind the scenes, the website is powered by WordPress and features many different custom and repeating fields allowing full management over their work portfolio, staff members, awards, services and blog.