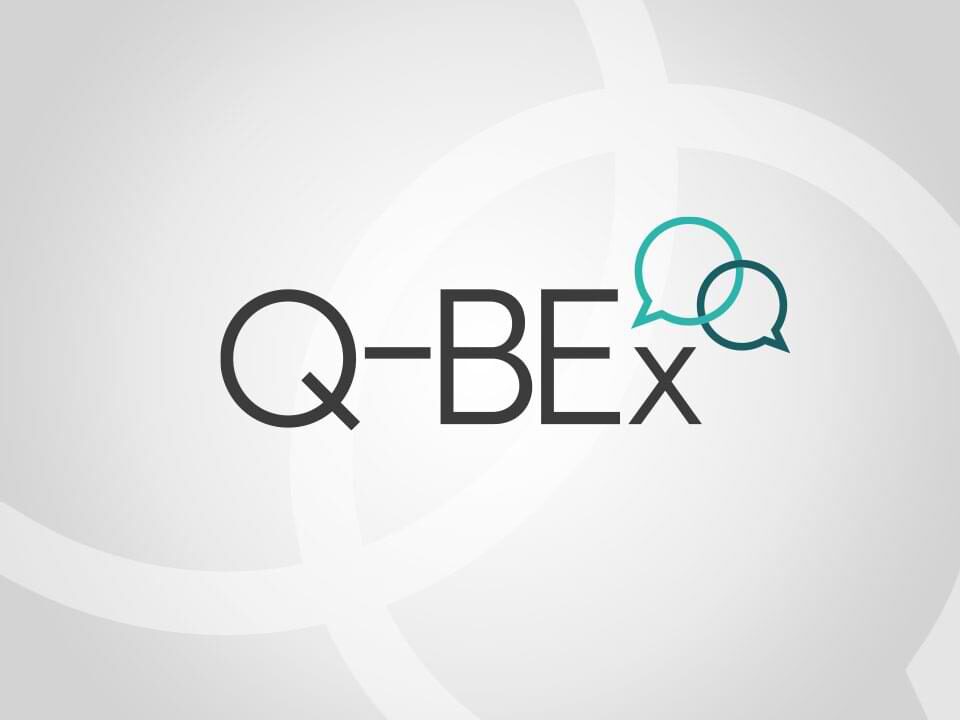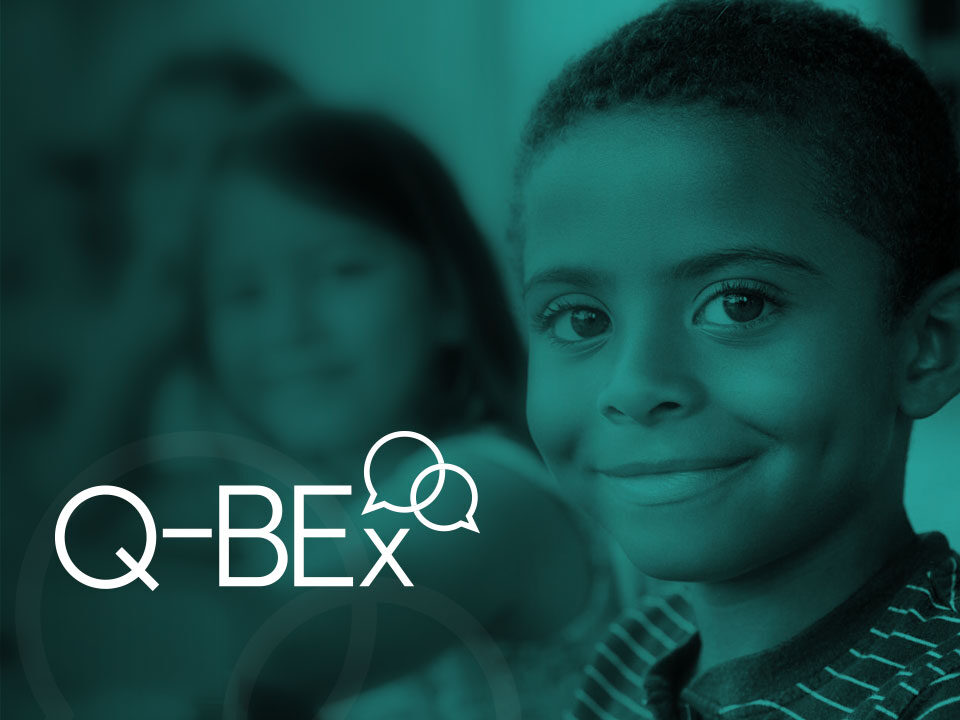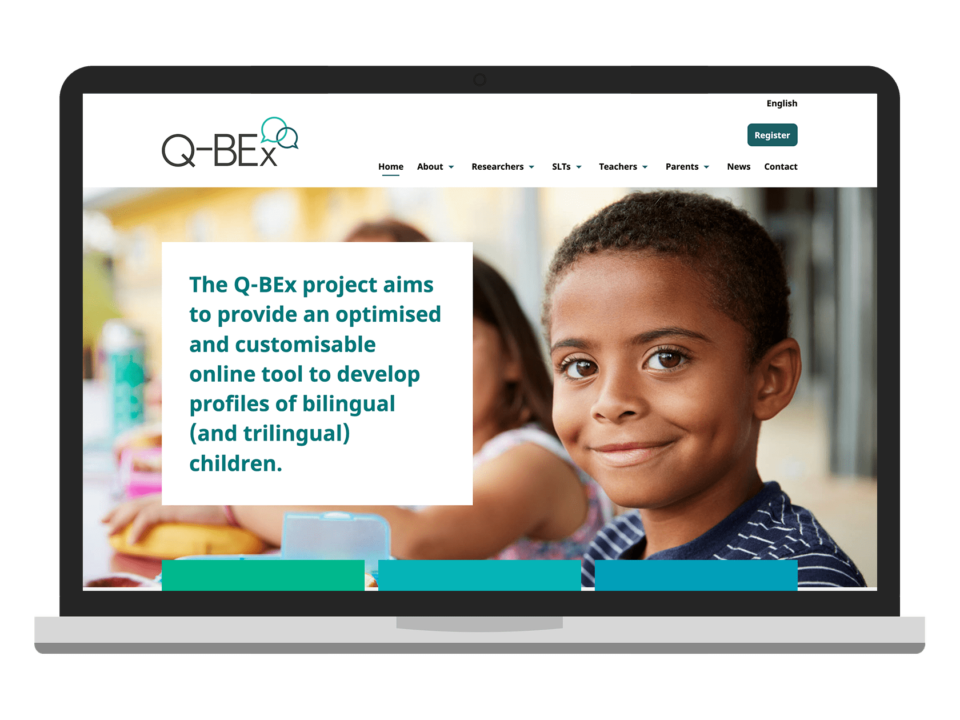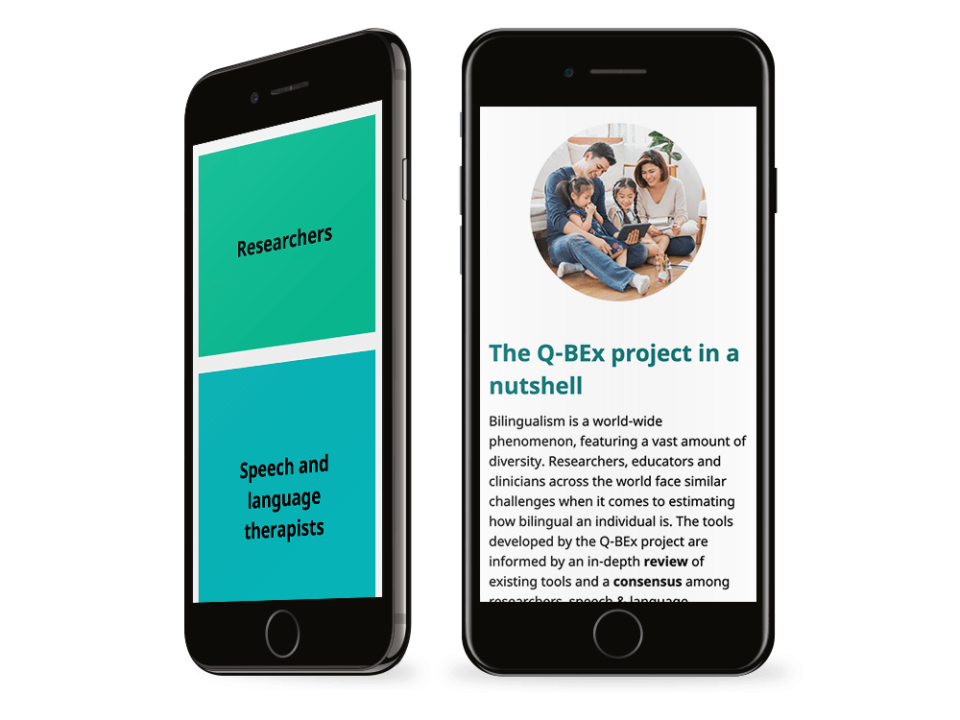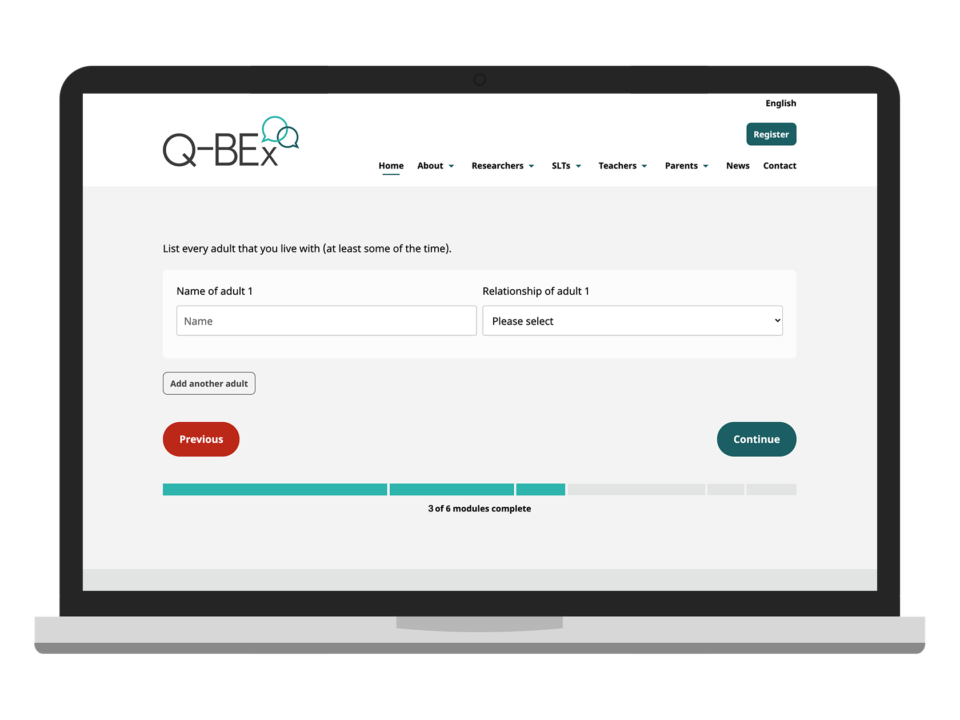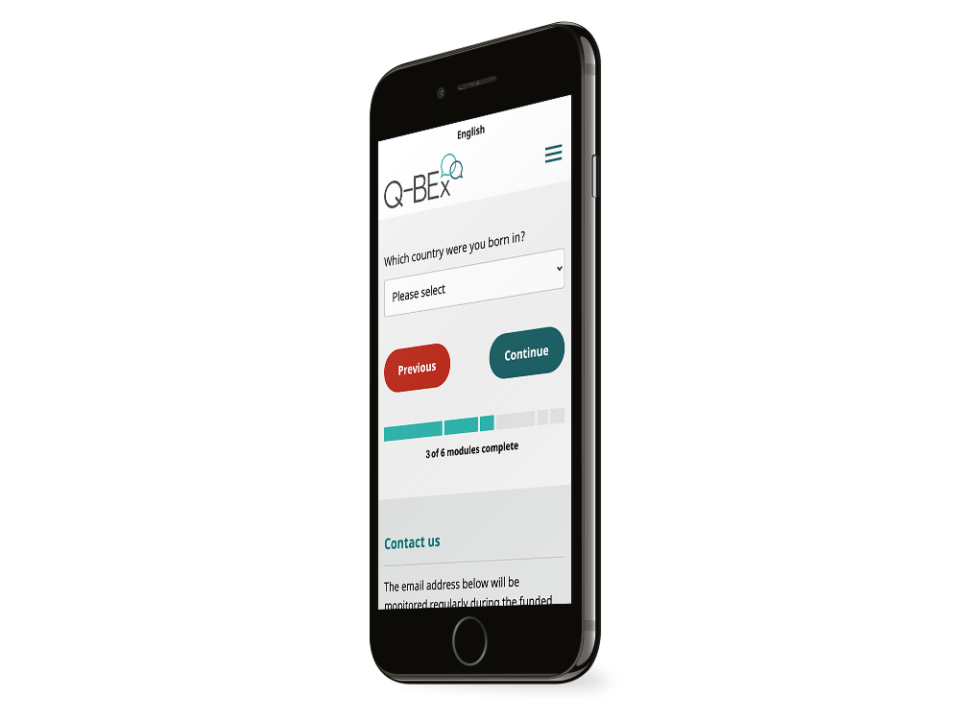 Q-BEx
Q-BEx is an international research project which aims to address the question of how children's bilingual or multilingual experience can best be measured. At the core of this project is the Q-BEx website, which enables researchers and practitioners to customise an online questionnaire to fit their professional needs and constraints. The Q-BEx online tool is optimised for easy but reliable data collection, and it features an automatic calculator.
The brief
Castlegate was enlisted to design and build the Q-BEx website and design a new logo for the project.
The Q-BEx website was specified to perform several functions. The site's primary purpose would be to enable the customisation of an online questionnaire. It would then host the questionnaire for participants to complete, and provide professionals with compiled data and calculated statistics based on the responses. The site would also be the project's public-facing website, providing an information base and a point of contact for collaborators and other organisations and individuals.
The logo
We designed a simple but memorable logo based on two speech bubbles. Primarily chosen to represent bilingualism and the "Q" from the project's name, the interlinked symbols also reflect the idea of collaboration and conversation in scientific research. The different sizes were chosen to represent the concept of language dominance in bilingual people.
The website
The website front-end is designed to provide project information to many groups of people including researchers, speech and language therapists, teachers and parents. A straightforward navigation system ensures that people from any of these groups are able to quickly locate the information they're looking for. An uncluttered design, incorporating the logo into banners and other visual elements provide a professional and cohesive feel throughout.
The backend of the website provides a flexible tool for professionals to customise the questionnaire. A large set of questions is divided into different "modules", and professionals can select which of these modules will feature in the questionnaire. They can define a number of parameters which influence the questionnaire which is produced: for example, specifying whether the questionnaire will be sent to children or their caregivers influences the content and wording of the questions. Using a database of human translations, we built an extendable translation system into the site which would allow questionnaires to be generated in a number of different languages.
Once a questionnaire has been fully customised, the site provides the professional with a link to the online questionnaire which can be sent out to participants. A built-in "calculator" generates statistics based on responses, and compiled data can be easily downloaded.
The result
The Q-BEx site makes it easy for language researchers, teachers and speech & language therapists around the world to sign up and customise the questionnaire according to their goals. It has already been presented at several conferences where it has attracted a lot of interest from the language research community, and is already being used in research projects in several countries.