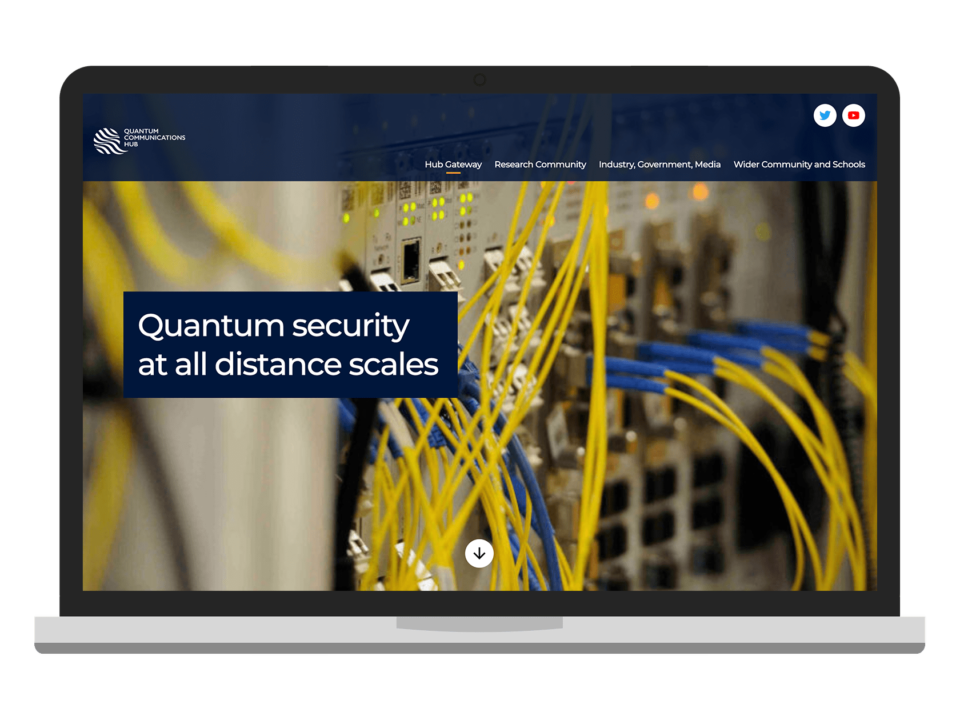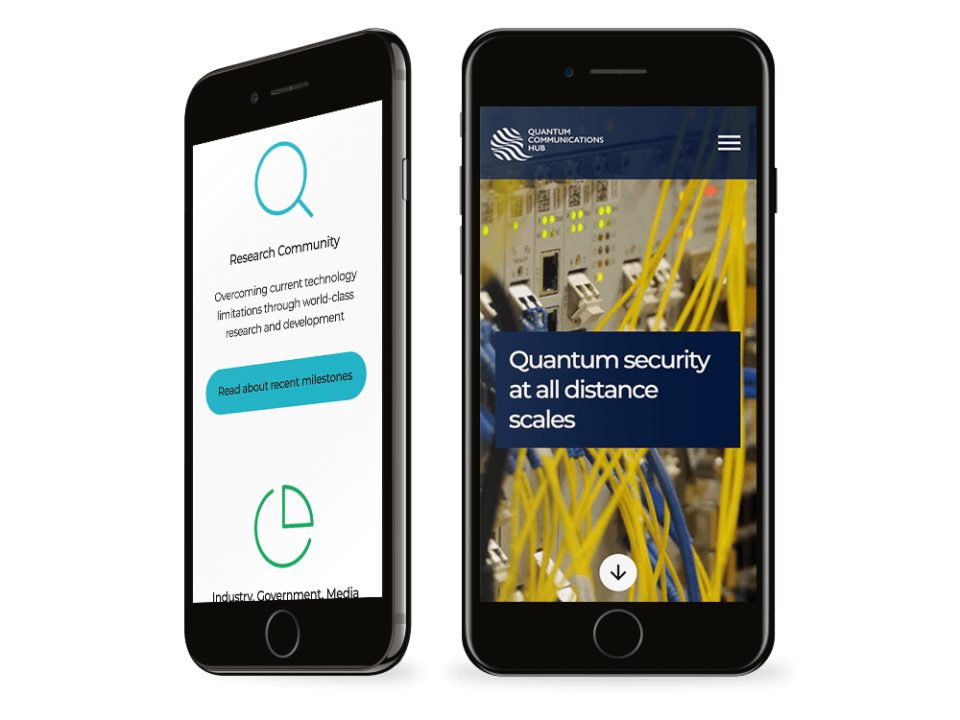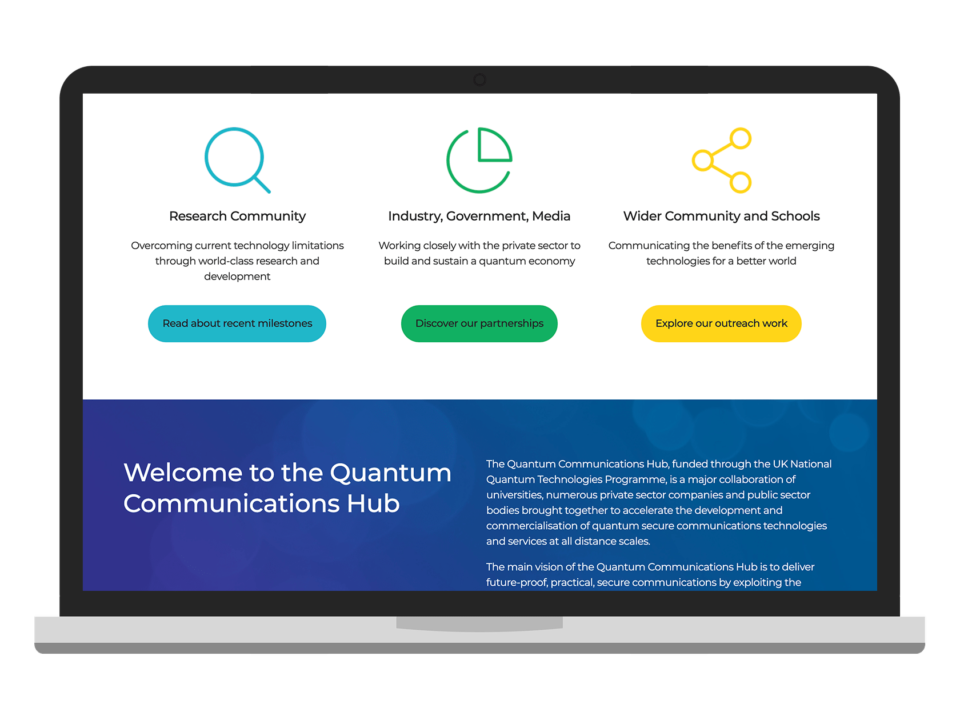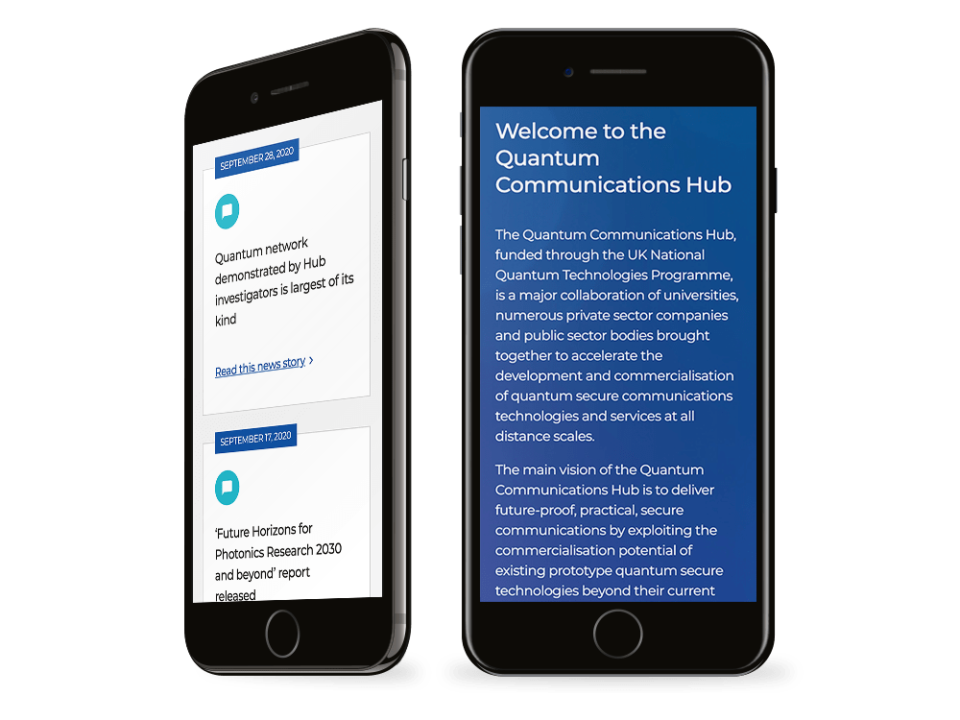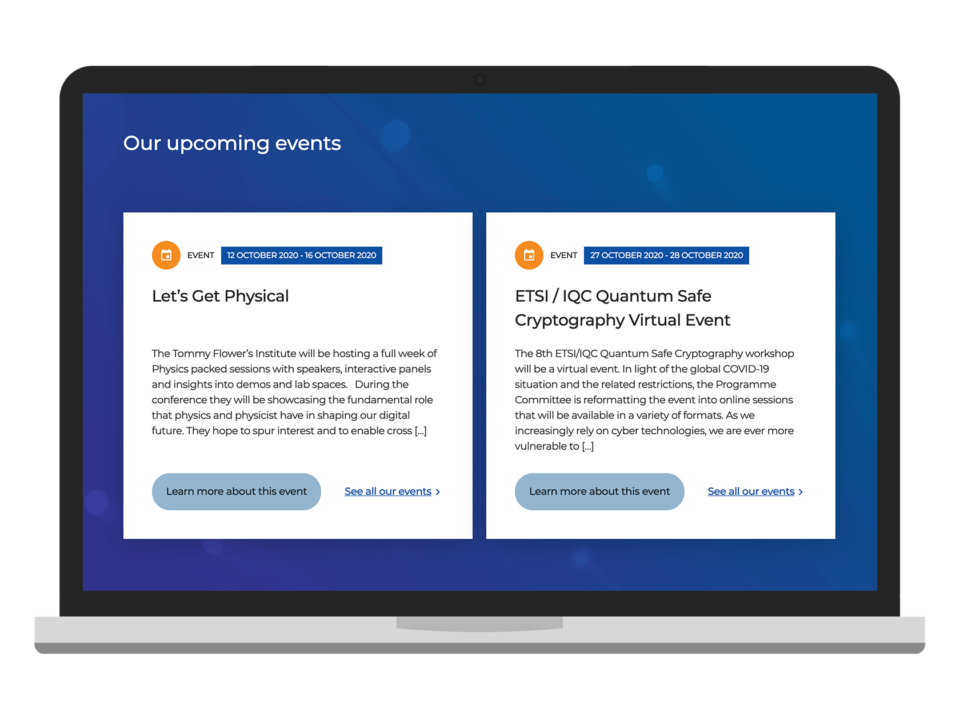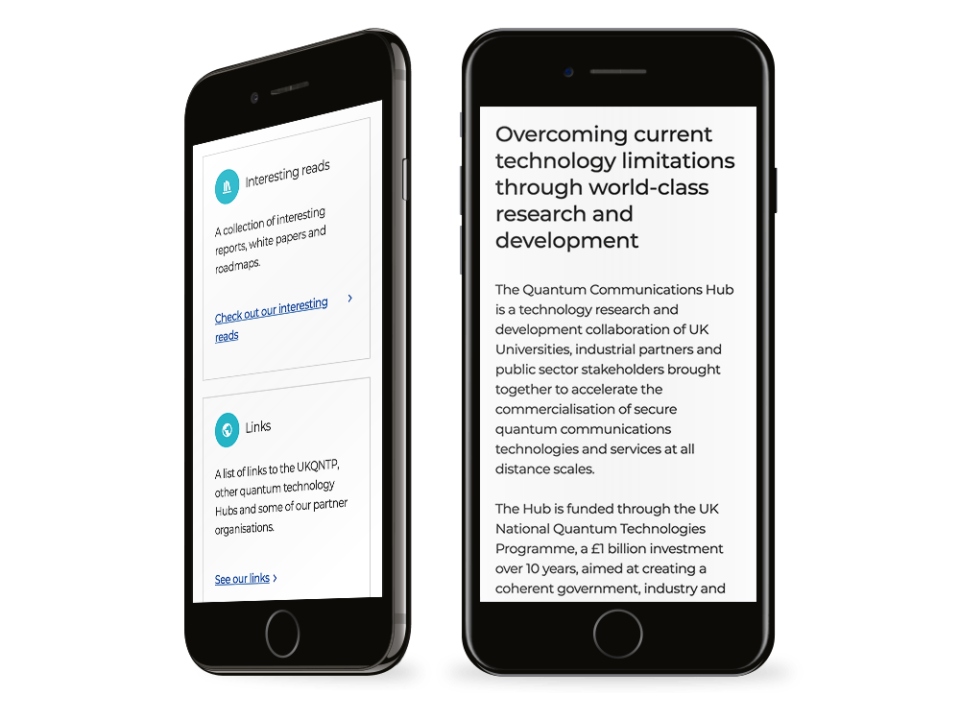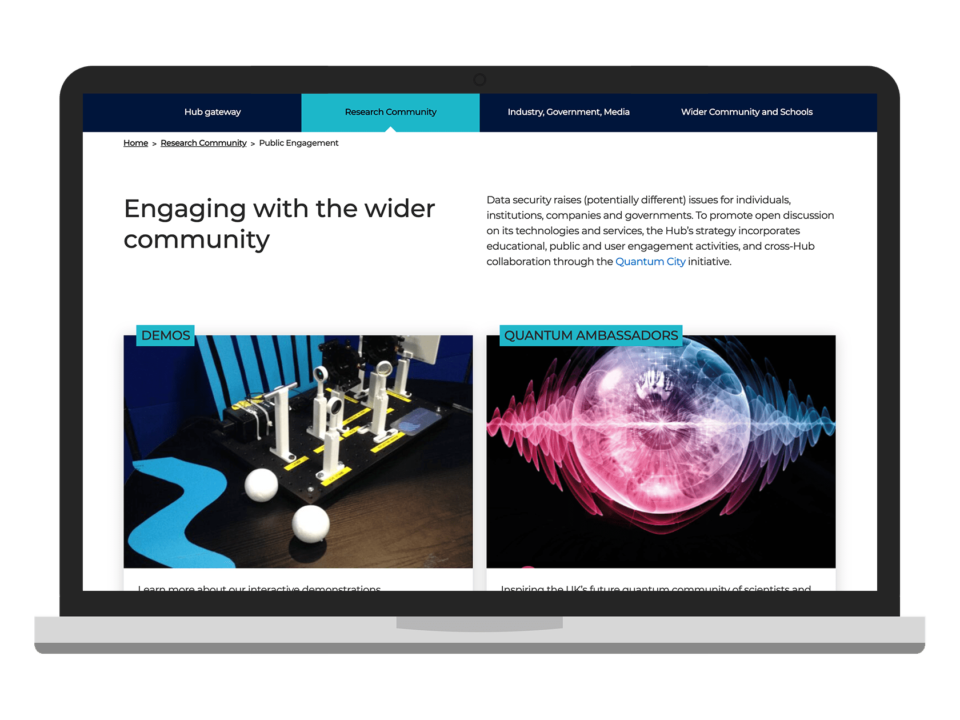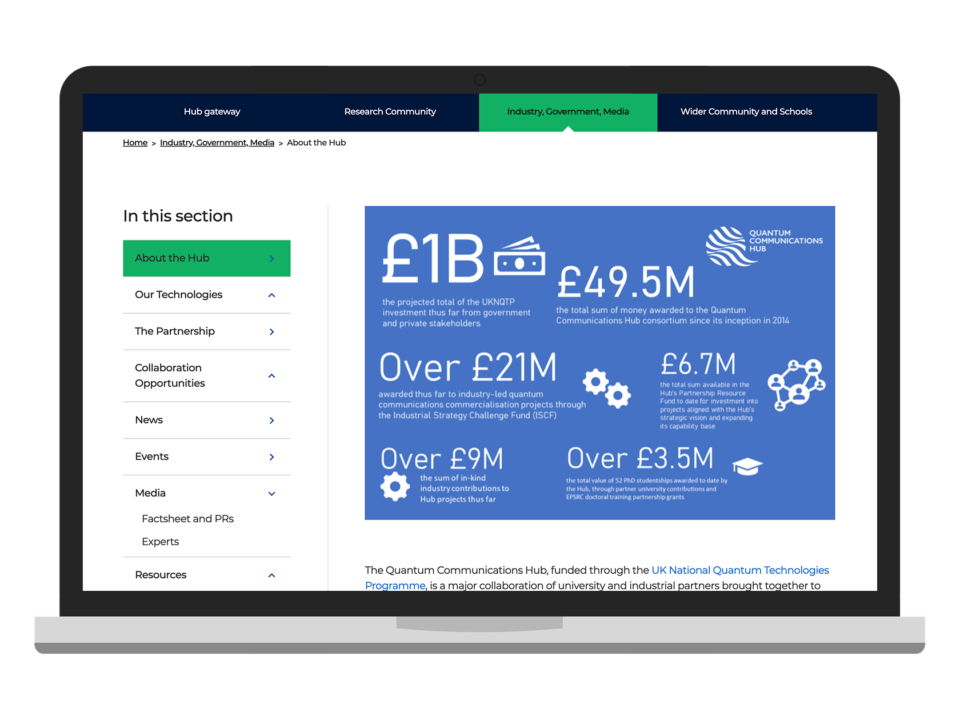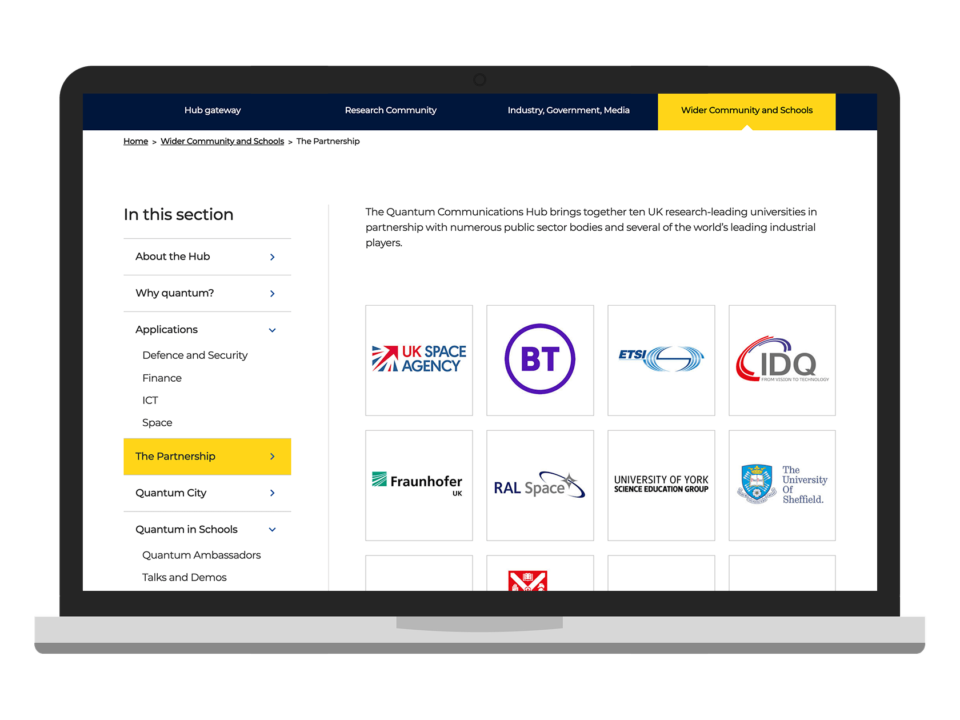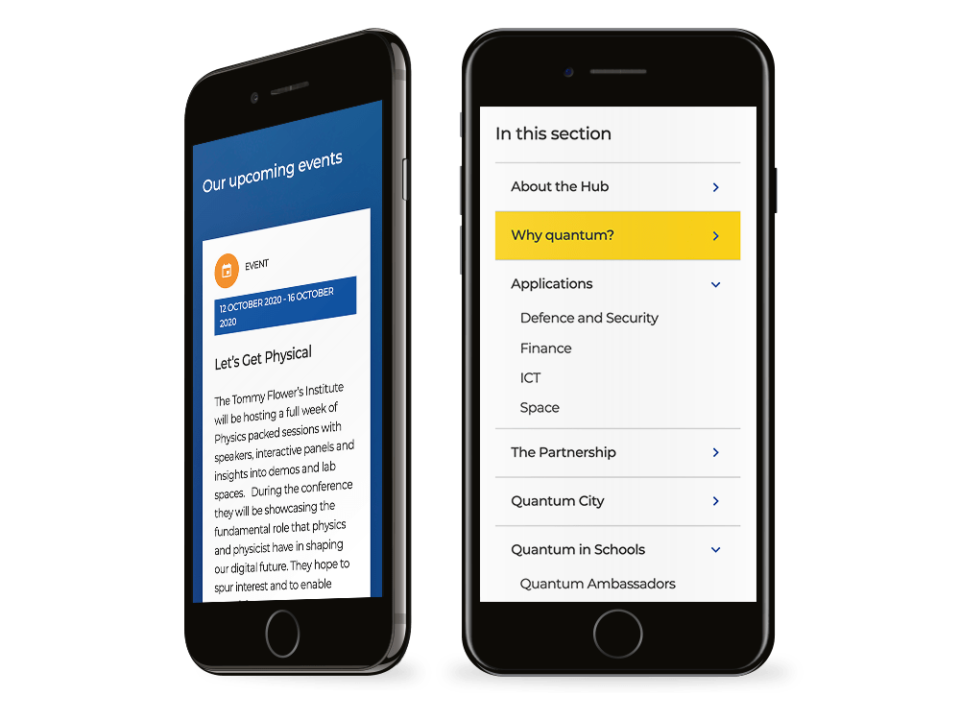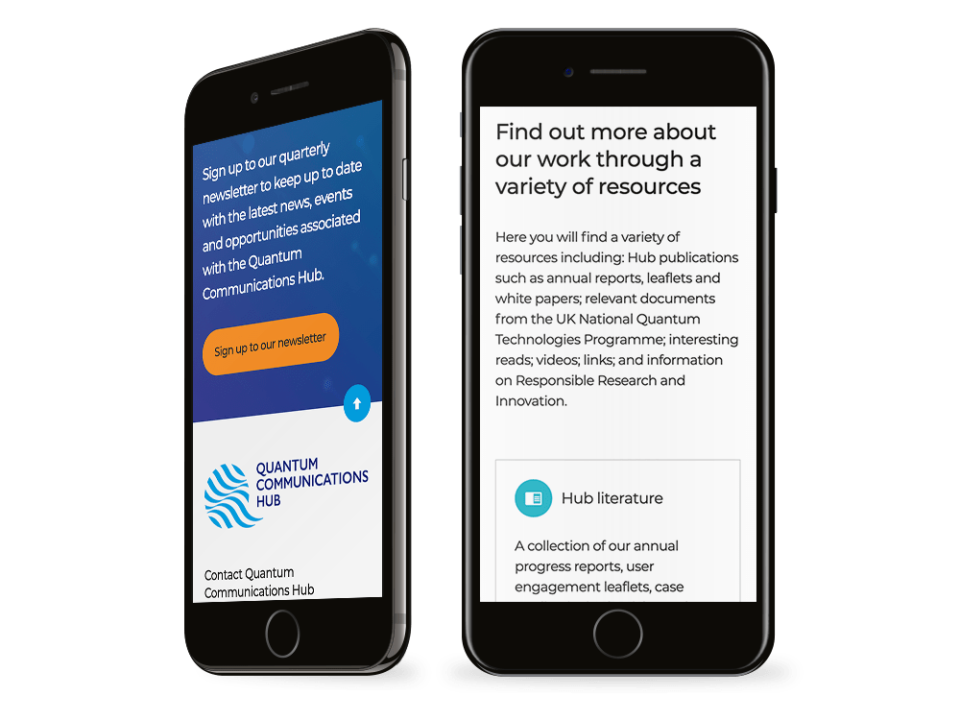 Quantum Communications Hub
The Quantum Communications Hub is one of four hubs for quantum technologies established as part of the UK National Quantum Technologies Programme. Led by the University of York, the QCH aims to enable the translation of cutting-edge quantum physics research into usable technology for ultra-secure communication.
The brief
QCH asked Castlegate to develop a new website that would enable them to clearly and effectively communicate with three distinct user bases:
-The research community
-Industry, government and media
-Wider community and schools
Each of these user groups interacts with QCH in a very different way, so QCH needed a site that would cater to them separately. We built a site which would provide a unique experience for each user category.
The website
The new website for QCH is effectively three websites in one, with each "subsite" targeting a different user group. This made navigation a particularly important consideration.
A single homepage provides clear signposting to the three subsites. We used colour coding for each subsite so that users intuitively know which part of the site they're in, and a carefully thought-out navigation bar means users can quickly and easily access the information they're looking for. When QCH add news or blog posts to the site, they are automatically displayed on the appropriate subsites to ensure that users always see the information most relevant to them.
QCH deals with cutting edge technology, which we wanted to reflect in the visual design of the site. It needed to look modern, engaging and educational without appearing stuffy or old-fashioned. We made extensive use of close-up photography of equipment and technology; while overlays, gradients and colours add visual intrigue.
The result
The new website showcases QCH as a world-class research network. Division of the website into three sections means that QCH are able to engage with each of its distinct user bases in a unique way and that the most relevant information is always easily accessible to users. Use of high-quality photography and an uncluttered design give the site a professional yet highly engaging appearance.