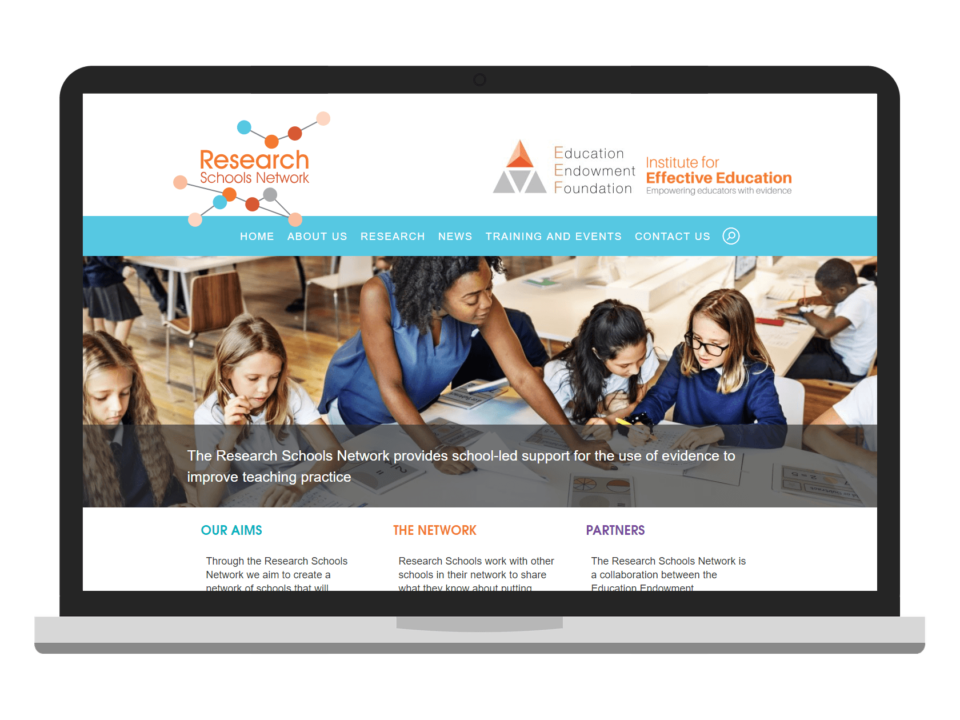 Research Schools Network
The Research Schools Network is a collaboration between the Education Endowment Foundation (EEF) and the Institute for Effective Education (IEE) to create a network of schools that will support the use of evidence to improve teaching practice.
We worked with Bivouac to produce a clean, modern design for the new network of websites, allowing each member to use their own branding and colours.
We used WordPress for content management, producing a network of sites, each linked to the main, Research Schools Network site. Each site includes news, blog, events, search, and contact forms.