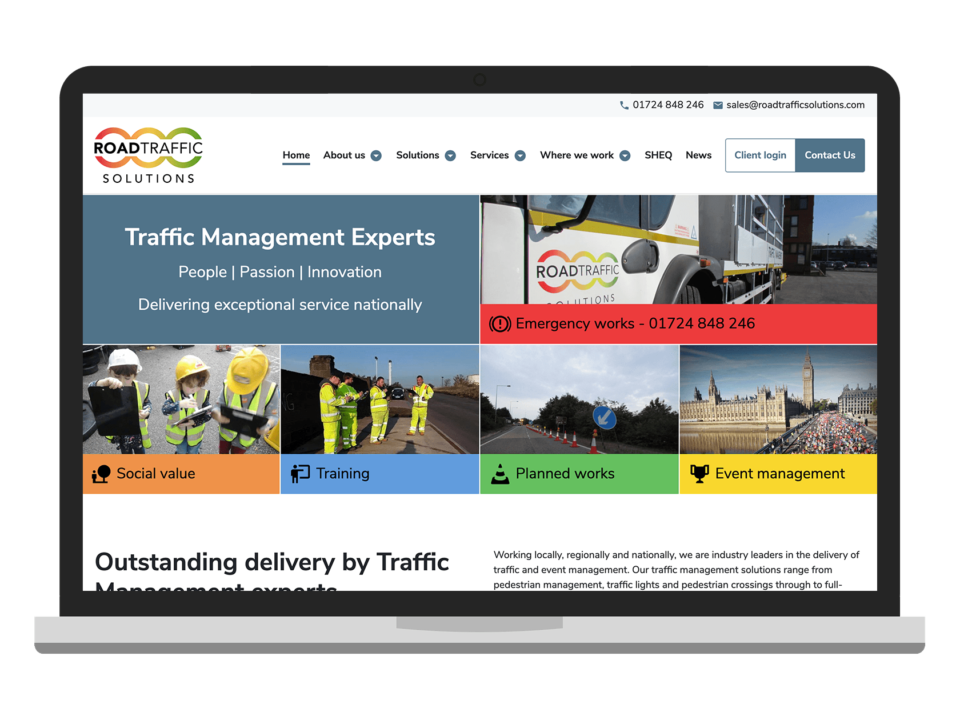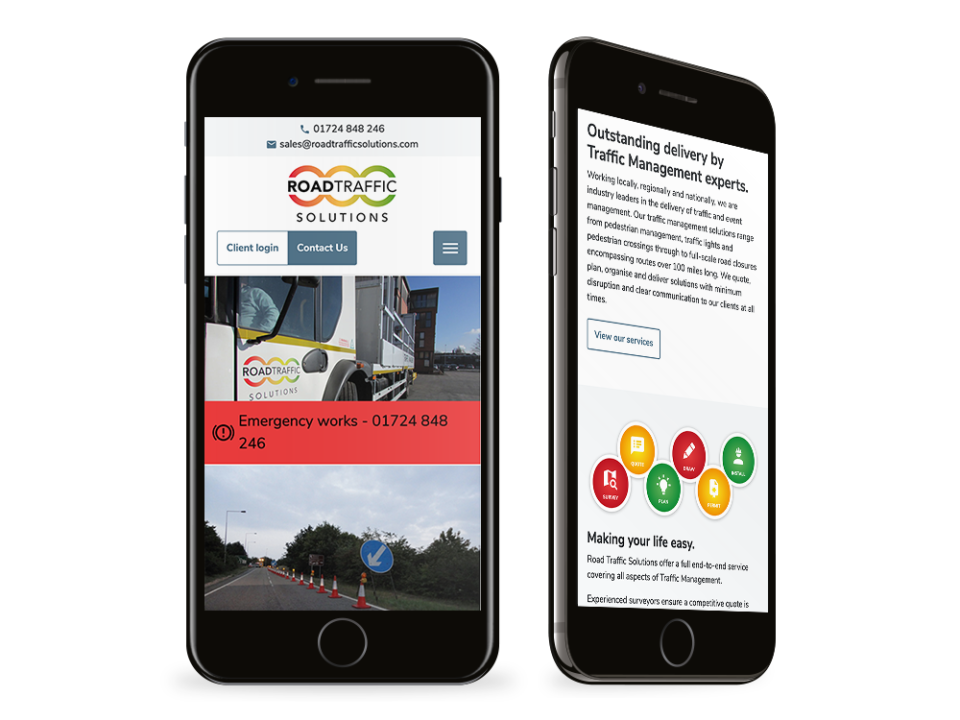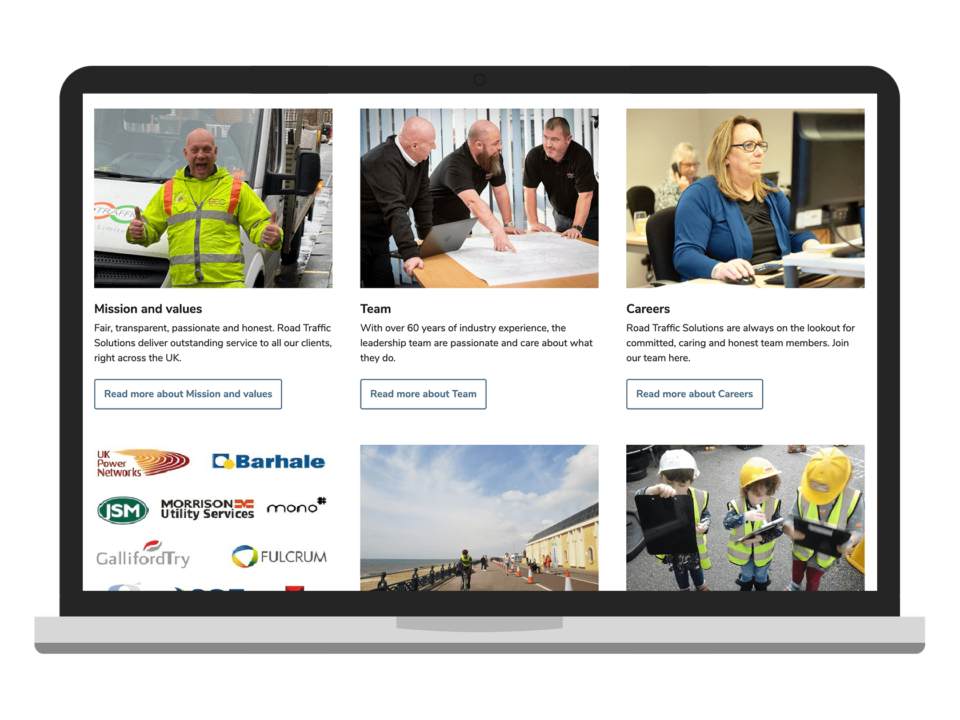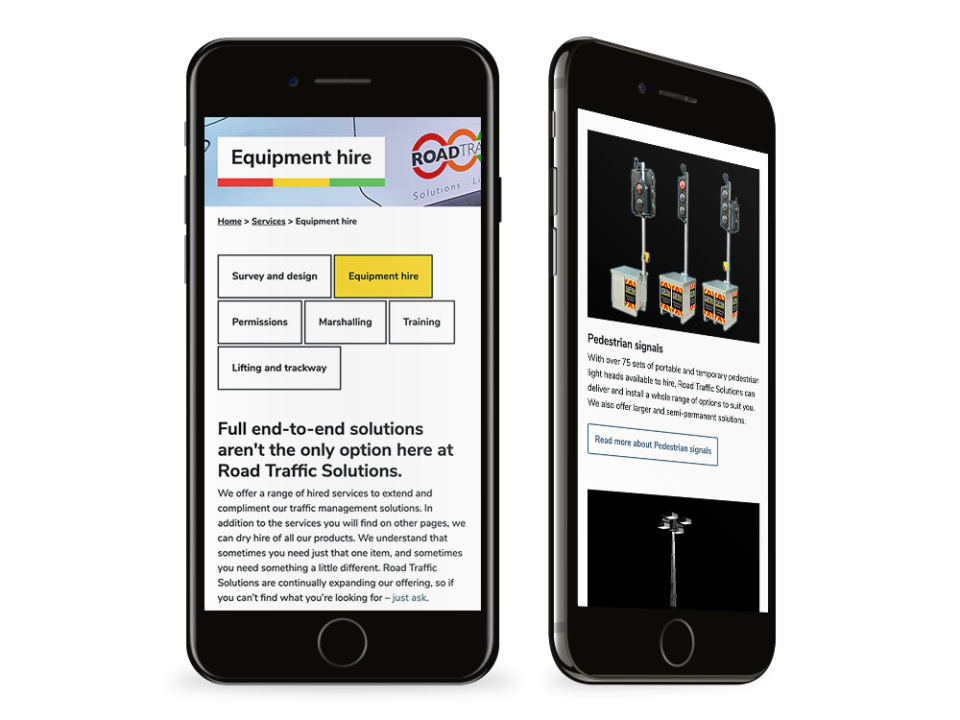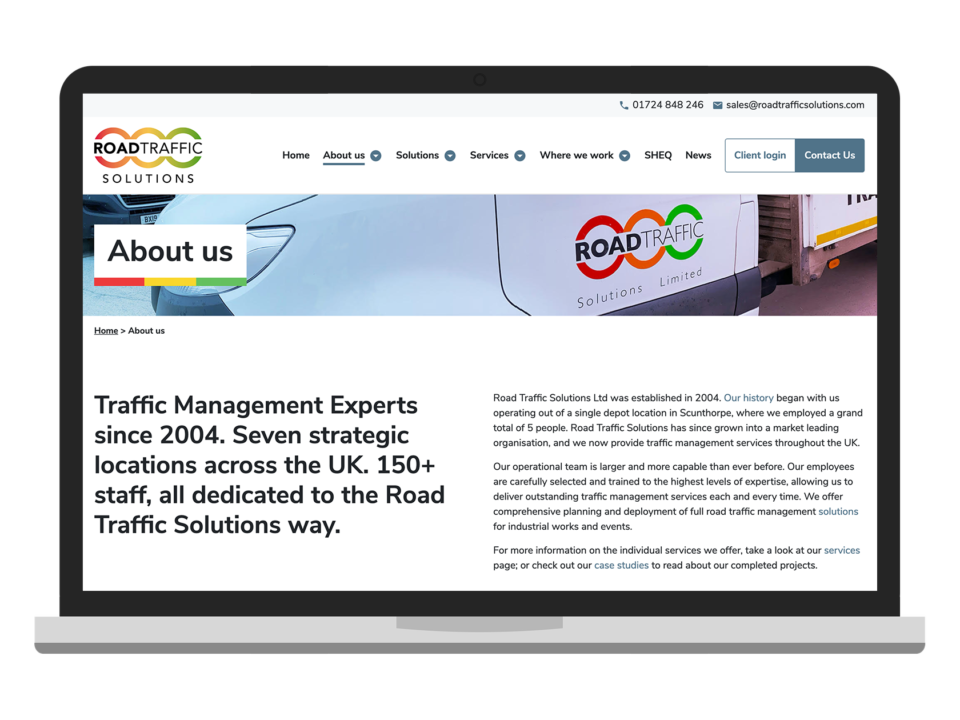 Road Traffic Solutions
Road Traffic Solutions Ltd is an industry-leading supplier of traffic management solutions. Their services range from road barrier rental and delivery to large-scale management of events and engineering works, covering everything in between.
The brief
Road Traffic Solutions asked Castlegate to build them a new website that would allow them to showcase their incredibly broad range of services to prospective customers. Following huge growth over the last few years, Road Traffic Solutions needed a website which would not only contain a large amount of information on their services, but reflect their position as the go-to traffic management specialists in the UK.
The website
The website we built for Road Traffic Solutions is based on the WordPress content management system, enabling the Road Traffic Solutions team to easily edit and expand the content on the site. We used a clear navigation system aided by icons to enable site visitors to easily find information on the service they required. Prominent contact information and a design which is highly usable on all screen sizes ensures that clients in need of emergency assistance can easily get in touch.
The result
The new website for Road Traffic Solutions displays the company's large service catalogue clearly and concisely, and presents the organisation as a true leader in traffic and events management in the UK. The site makes it easy for existing and prospective customers to find the information they need, while a thoughtfully considered user journey and calls to action make sure that the site reliably converts visitors into customers.