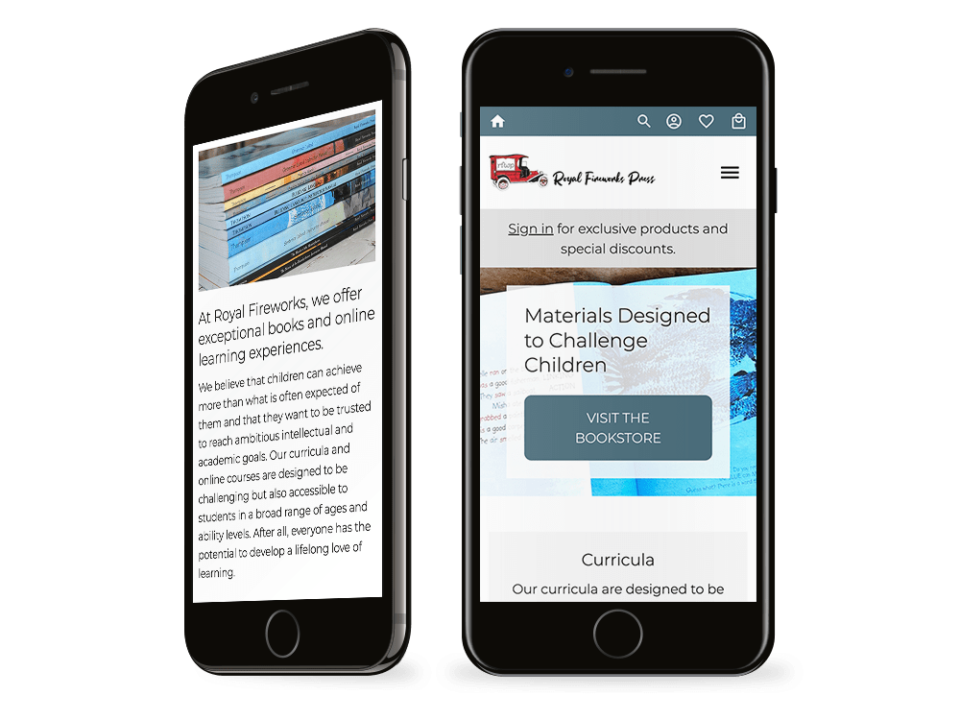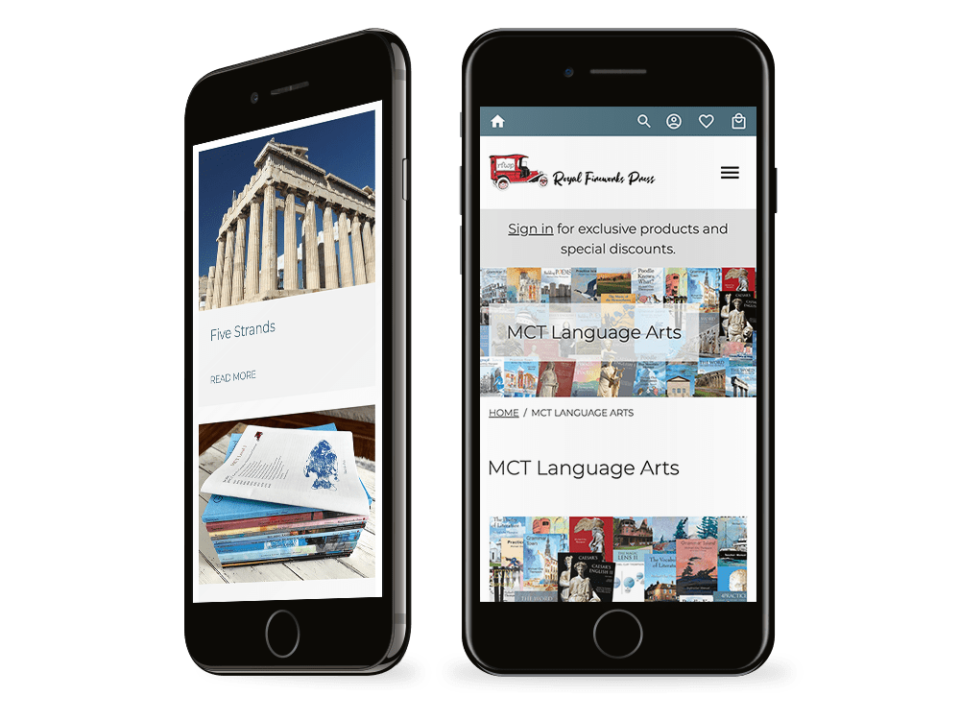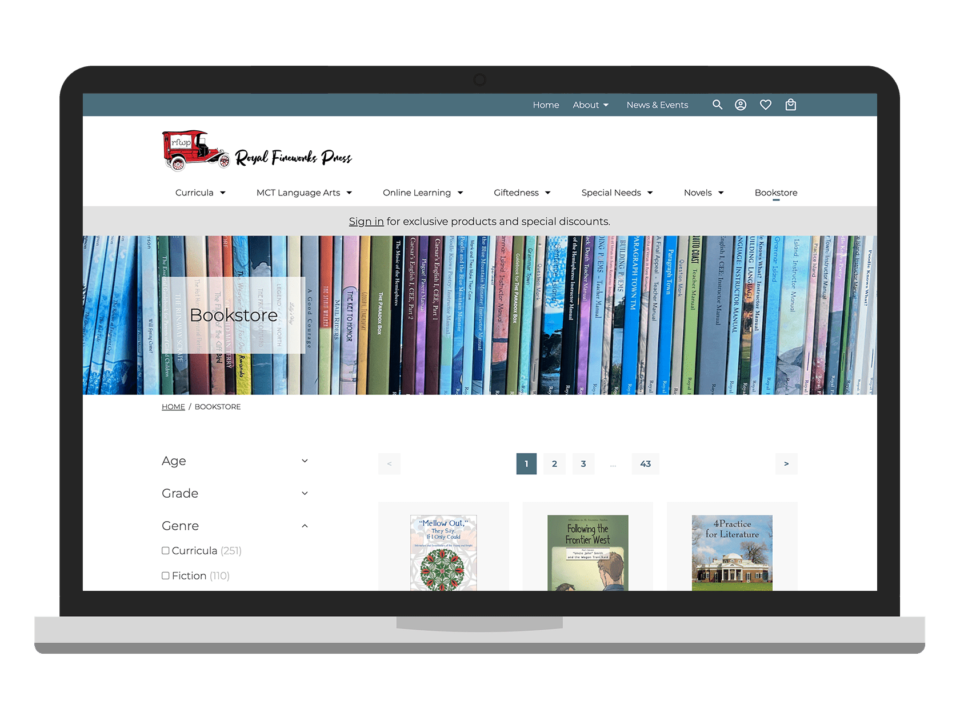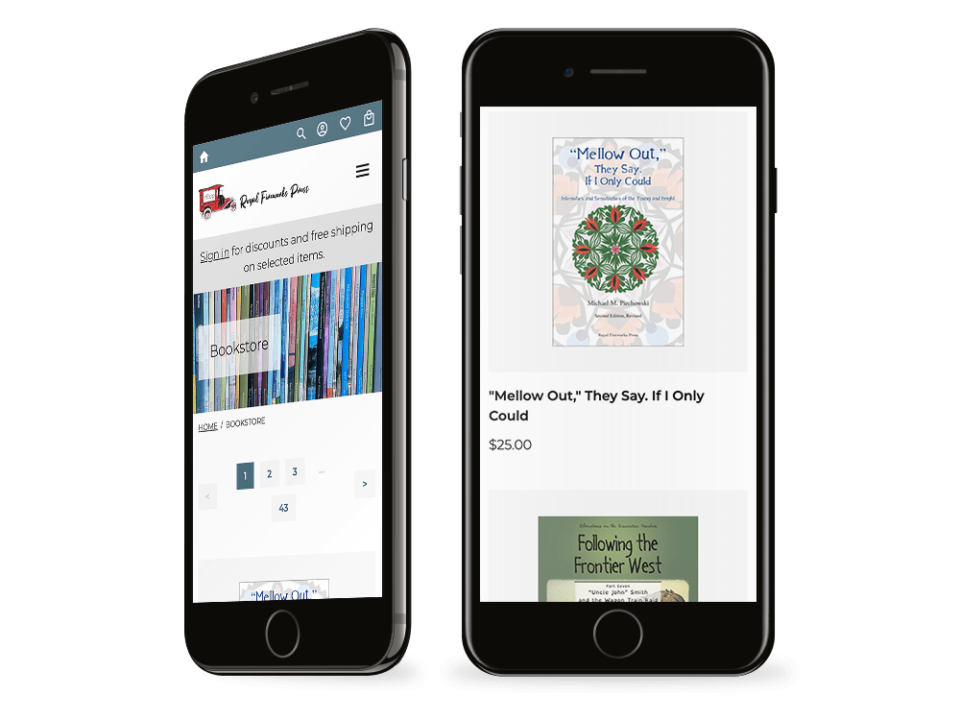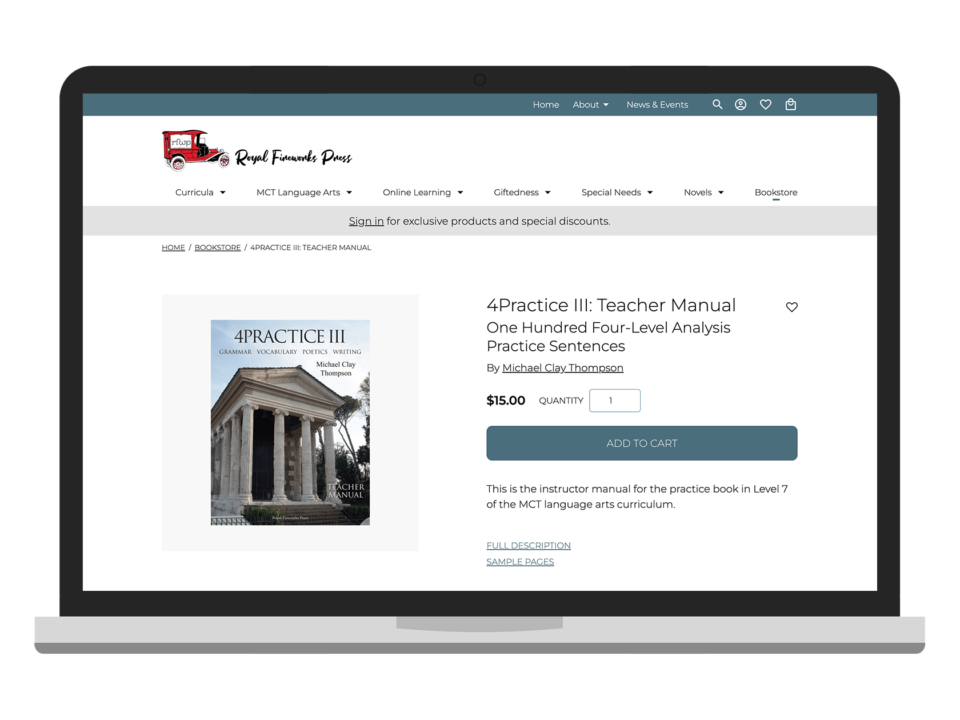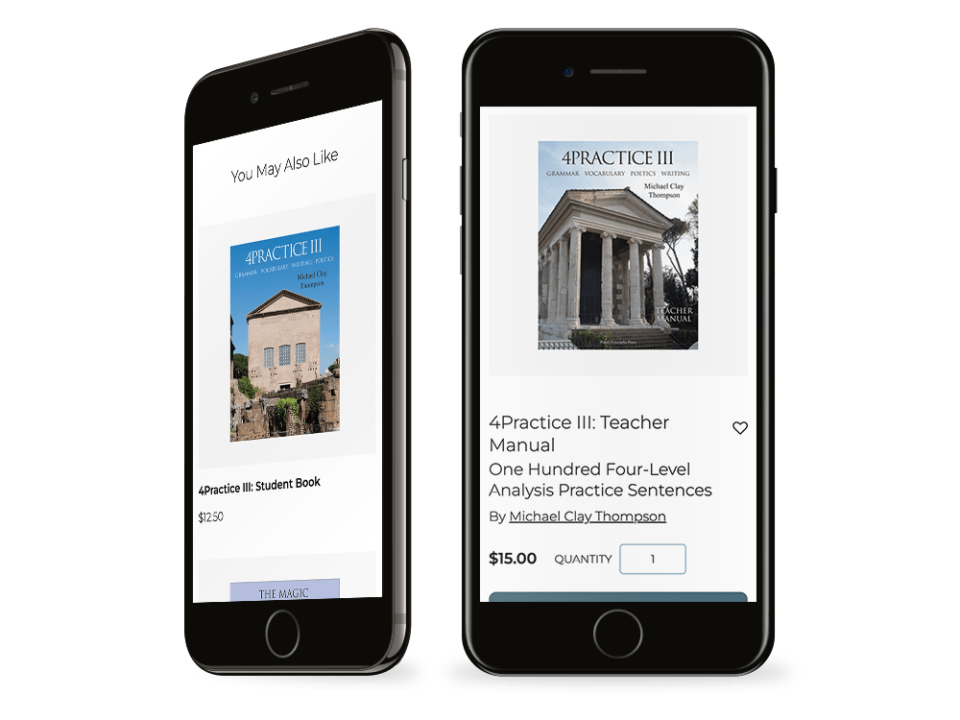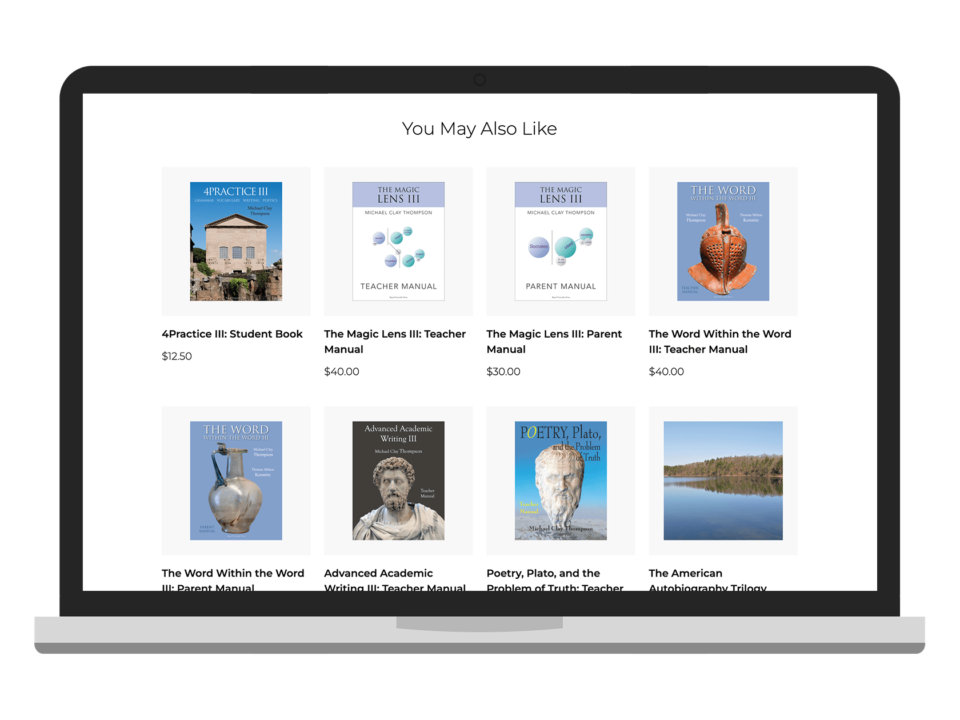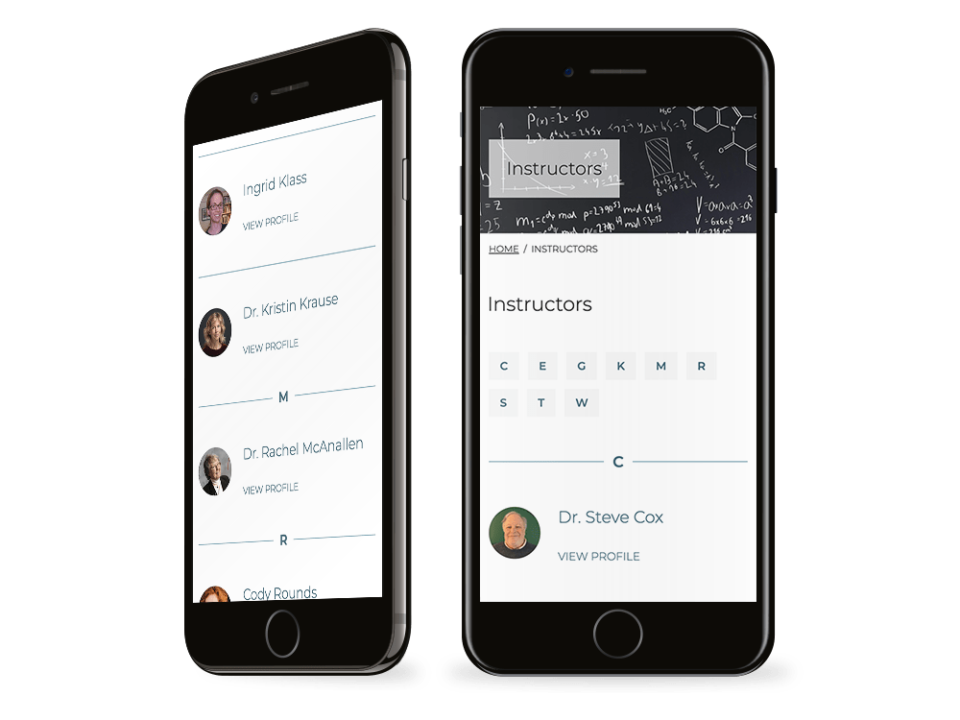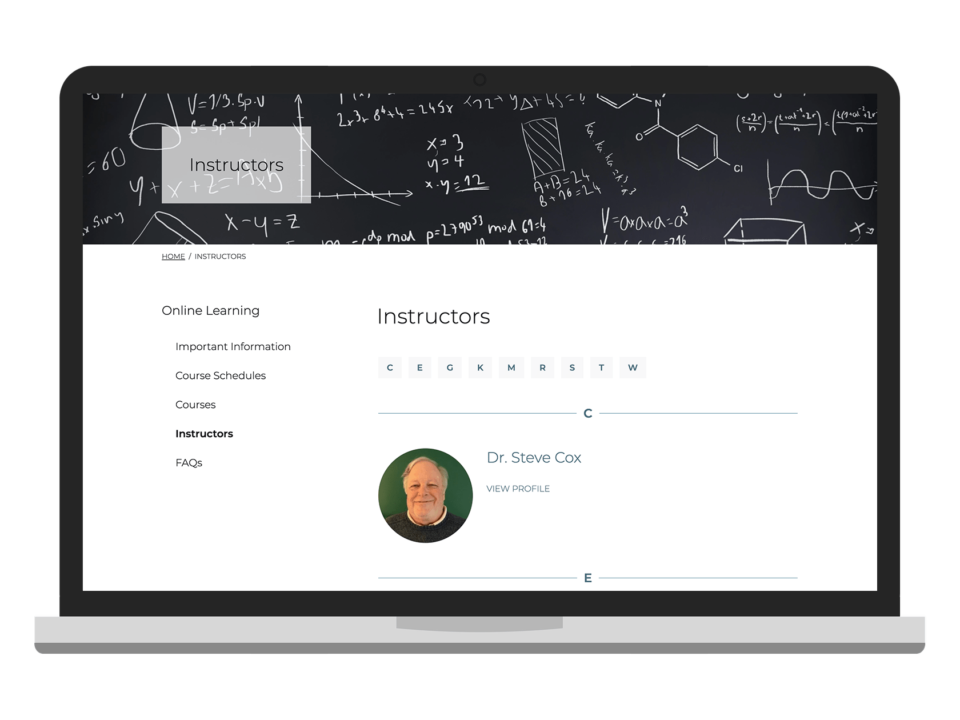 Royal Fireworks Press
Royal Fireworks Press is a publishing company that specialises in unique educational materials for gifted children, special-needs learners, and everyone in between. Publishing all of their titles in-house in Unionville, New York, Royal Fireworks Press enables homeschoolers and teachers alike to provide children with high-quality, accessible, and informative learning materials.
The brief
With an expansive and ever-growing catalogue of publications, Royal Fireworks Press asked us to build them a website that would make it easy for parents and teachers to find educational resources suitable for their children or students
The website
While designing this website, our primary focus was to structure the site to make it intuitive for people to find what they're looking for. A simple but detailed navigation system sorts publications by audience and curriculum, while the bookstore section enables users to filter all publications by subject, age, format, and more. We opted for an unpretentious visual design to ease navigation and let the quality of the books themselves shine through.
Beneath its simple appearance, the website is highly functional. We made the site as useful as possible for visitors, with cross-linking between different products and features that allow users to save their "favourite" items or purchase full sets of books. The back end of the site contains a range of different configurations to make it easy for the Royal Fireworks team to manage the site and add new material to it as the company continues to grow.
The result
The new Royal Fireworks Press website makes it effortlessly easy for visitors to find their way around an expansive catalogue of publications. Individual product pages are uncluttered yet rich in useful information, with helpful links to other relevant publications. Registered users can sign in to access special products and discounts, while news and events systems enable Royal Fireworks Press to update the site easily and engage with their audience.