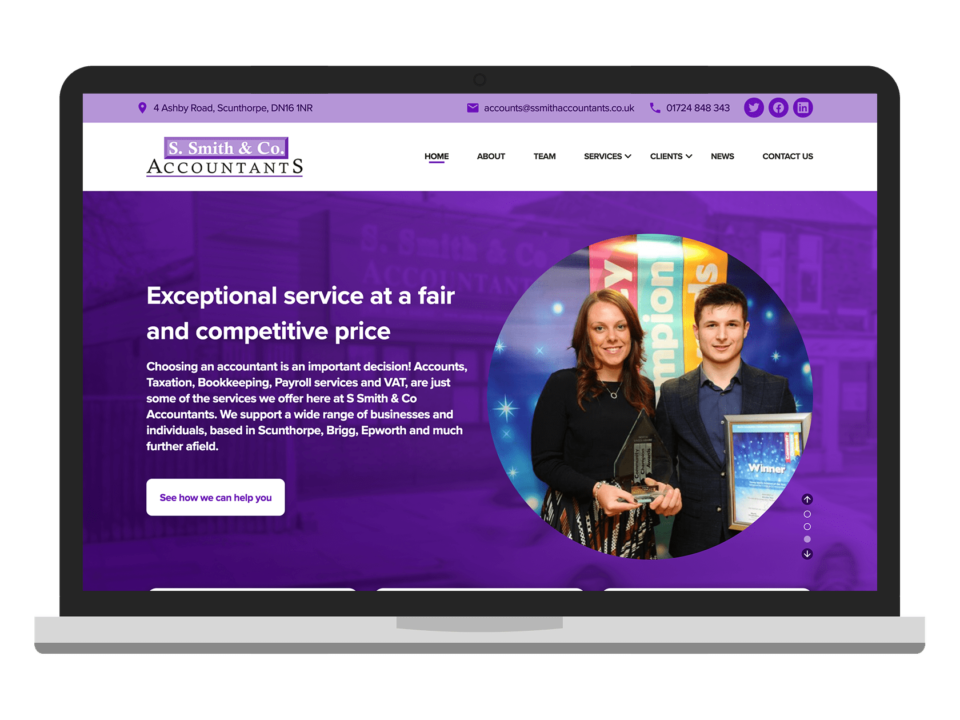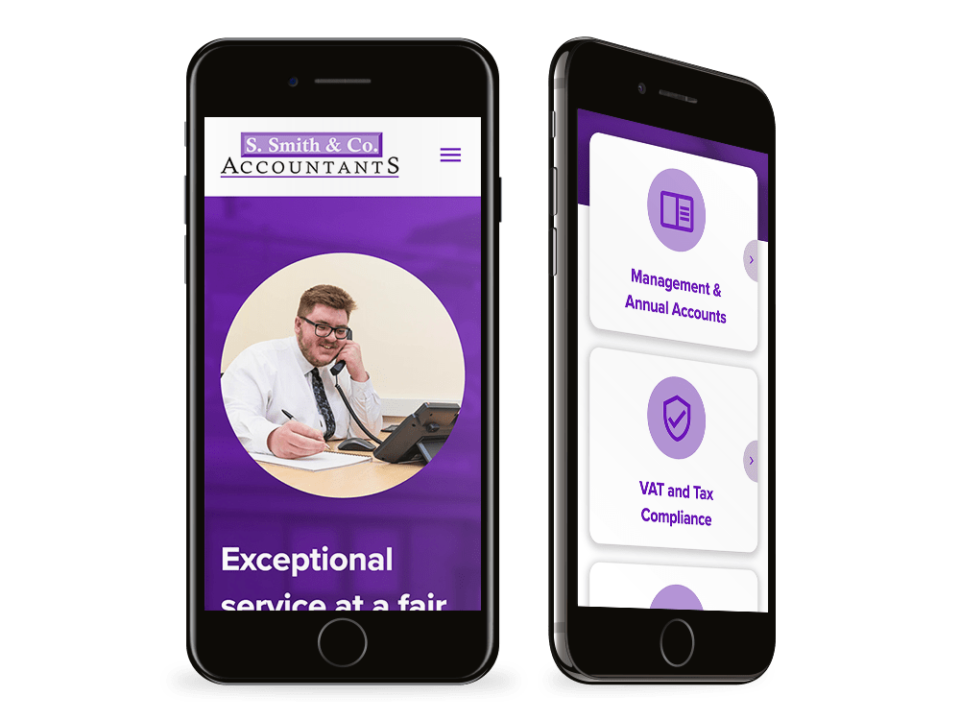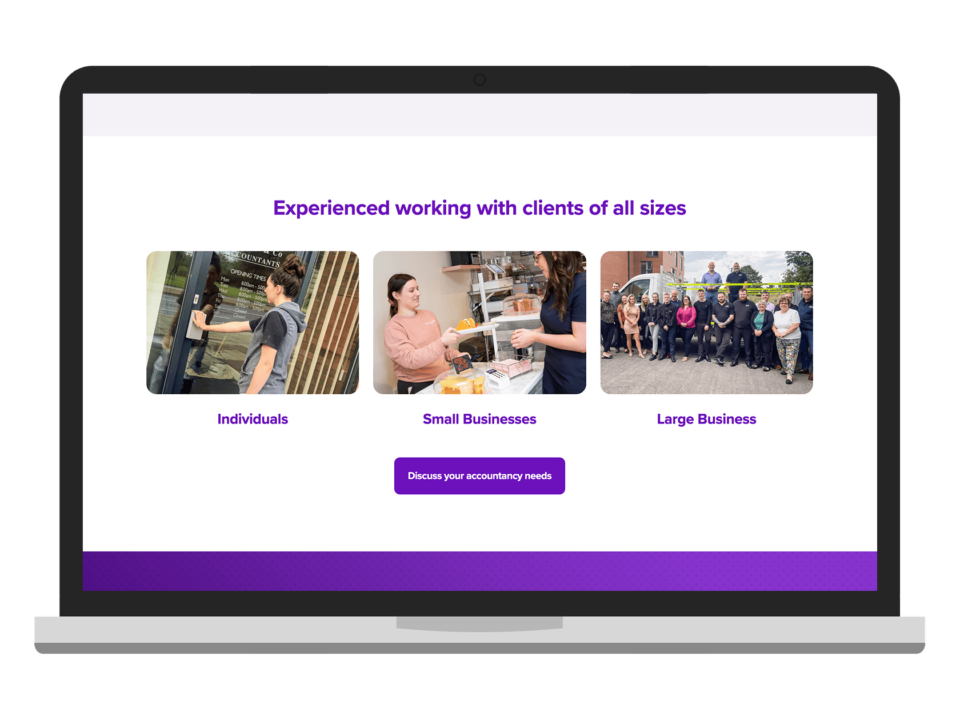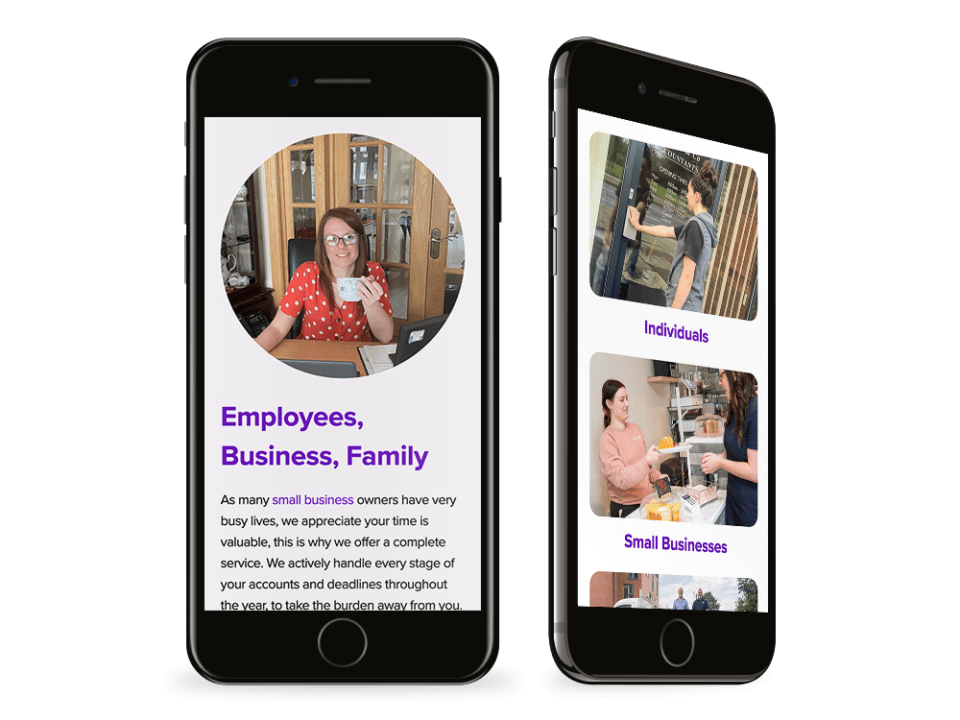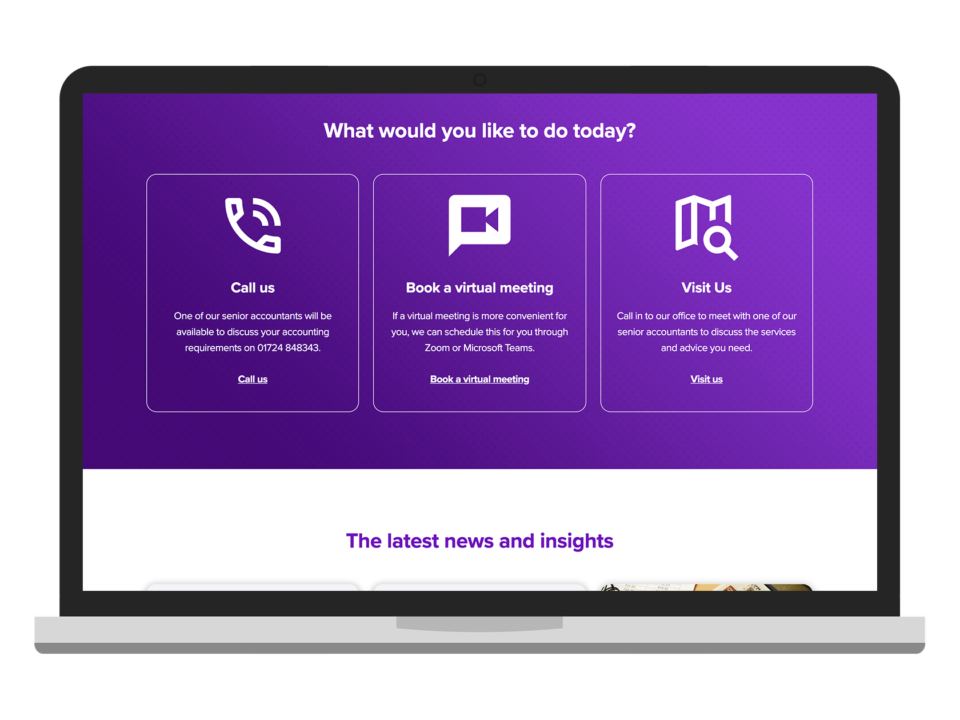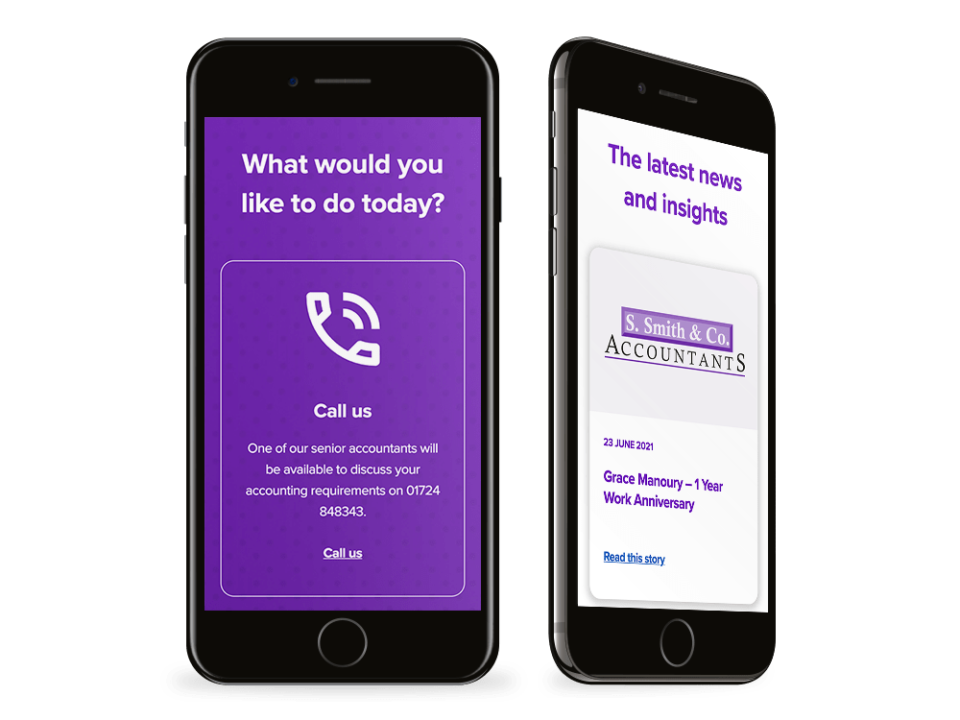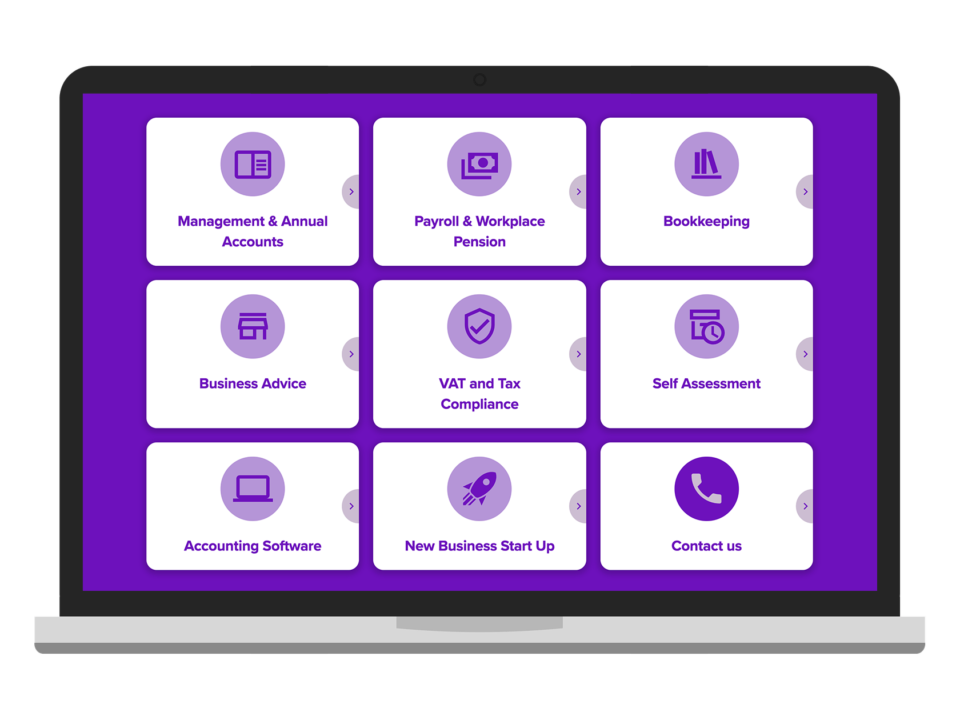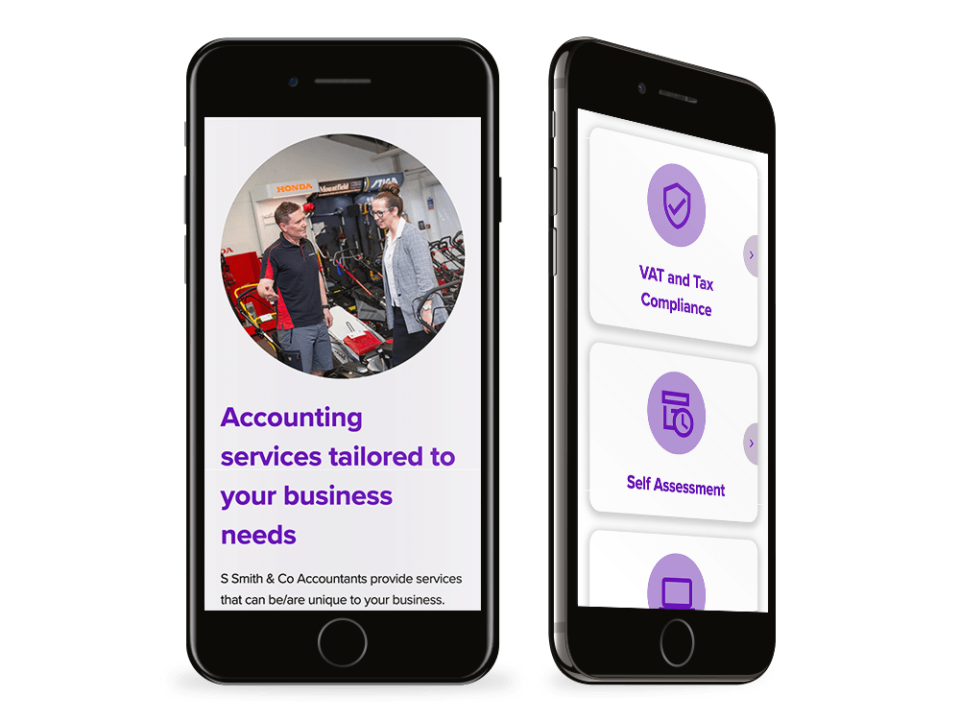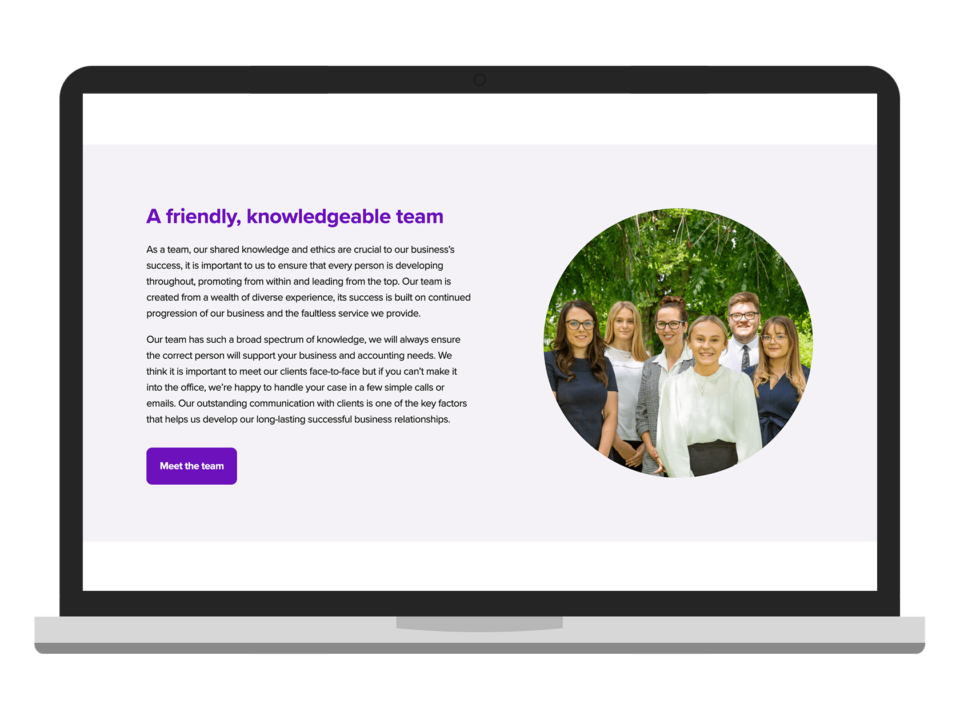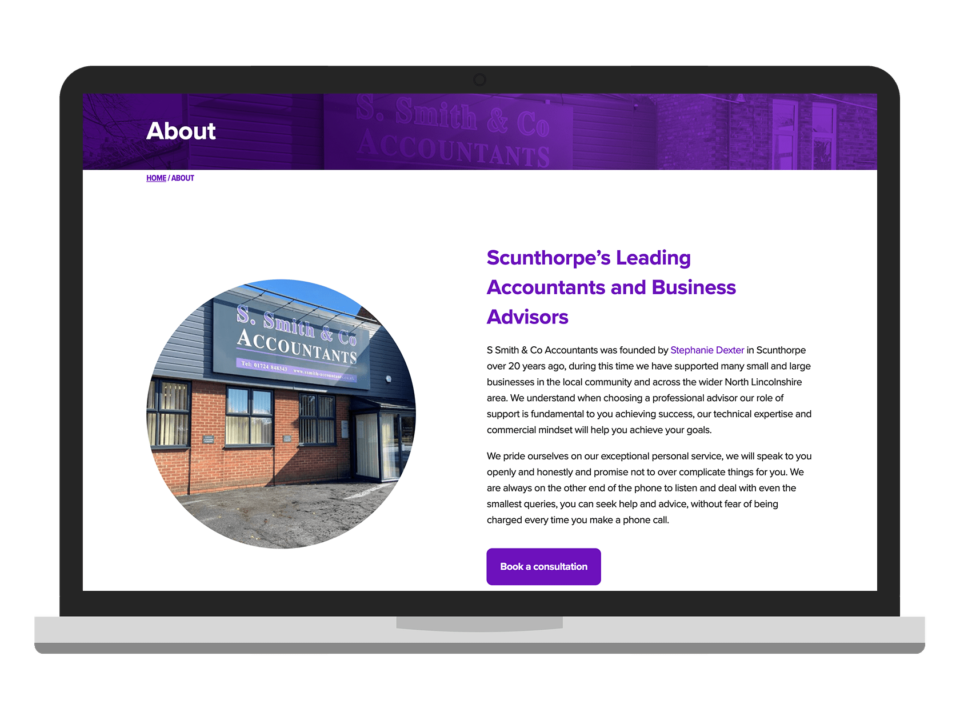 S Smith & Co Accountants
Scunthorpe's leading accountants and business advisors, S Smith & Co provides a full range of accounting and financial services. Catering for businesses of all sizes, the company has built up a strong client base in the North Lincolnshire area by championing honesty and exceptional personal service.
The brief
S Smith & Co required a new modern website which would enable them to better attract new clients. We were also asked to provide SEO treatment in order to help them stand out in a crowded market.
The website
Using the existing logo as a starting point, we designed an engaging, modern website. Bespoke photography of the team presents S Smith & Co as an approachable, friendly and honest business; while a range of different contact options make it easy for prospective clients to get in touch. We carefully organised the information on the site: visitors can select a certain service to find out information about it, or choose their business type to see tailored information.
The result
This website is a great example of what can happen when a client really engages: S Smith and Co have written loads of high-quality copy and regularly update the news section with engaging and useful posts.
S Smith & Co now have a very strong online presence: the new website effectively communicates information on a wide range of services to prospective clients, while an in-depth SEO treatment ensures that the website ranks highly on search engines and reliably generates leads.