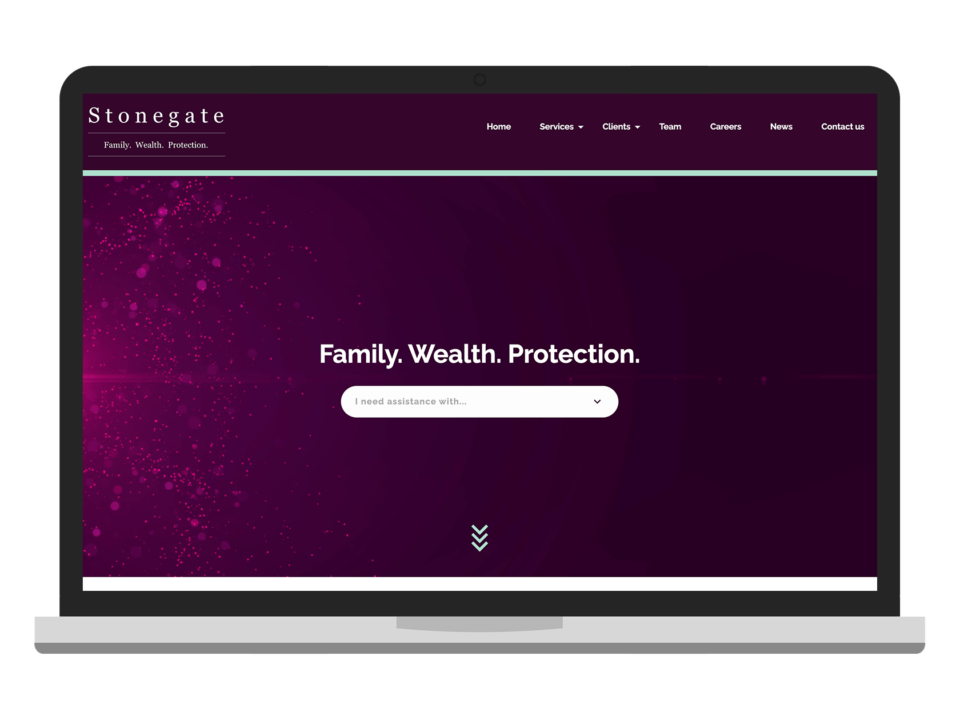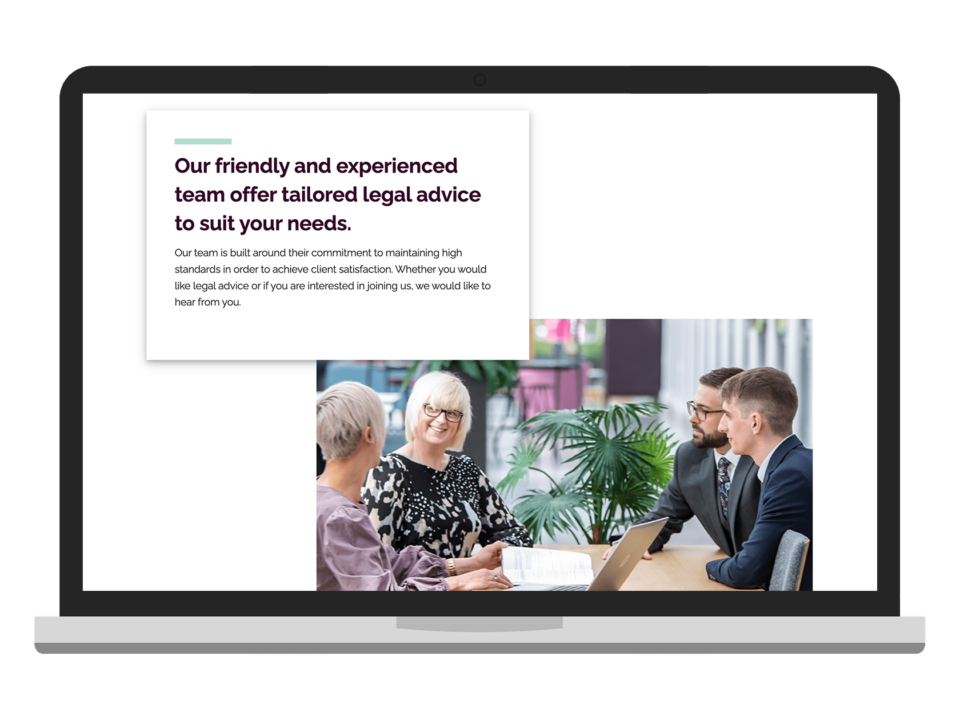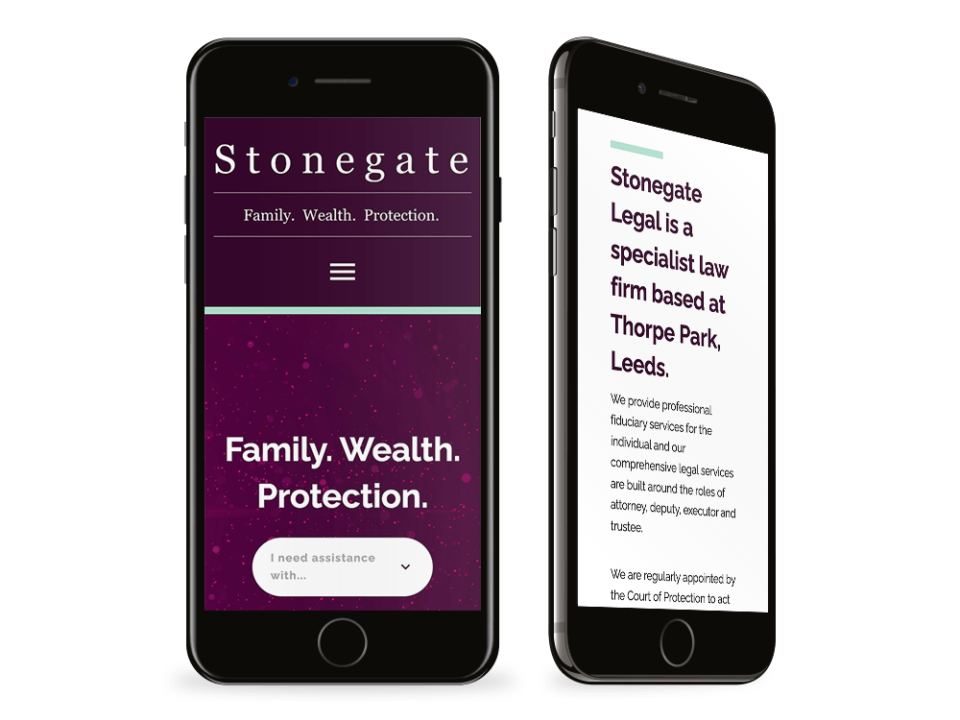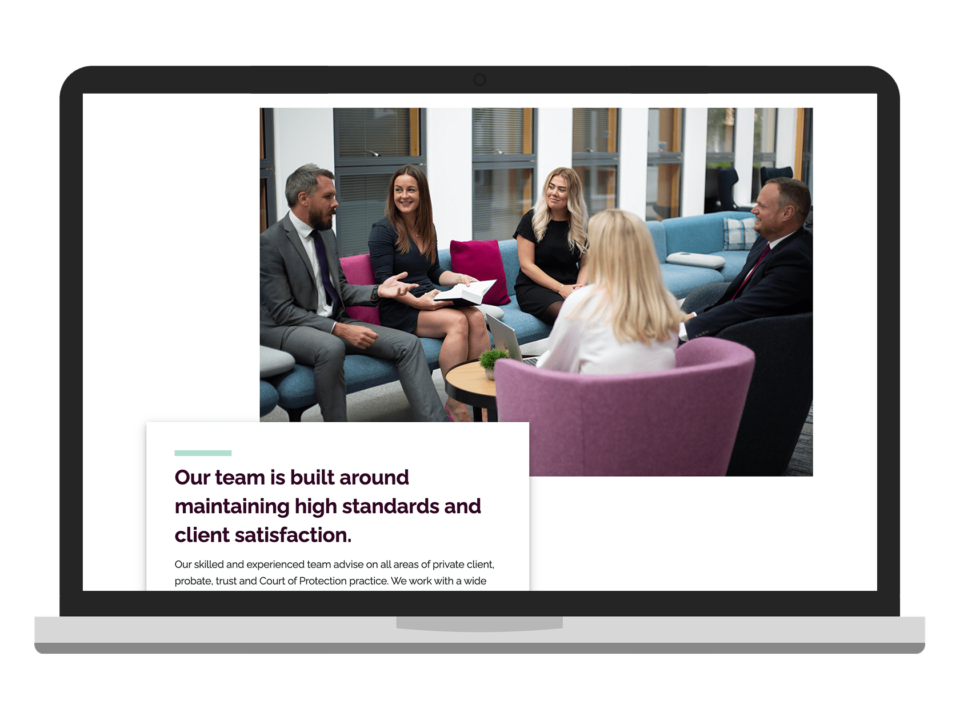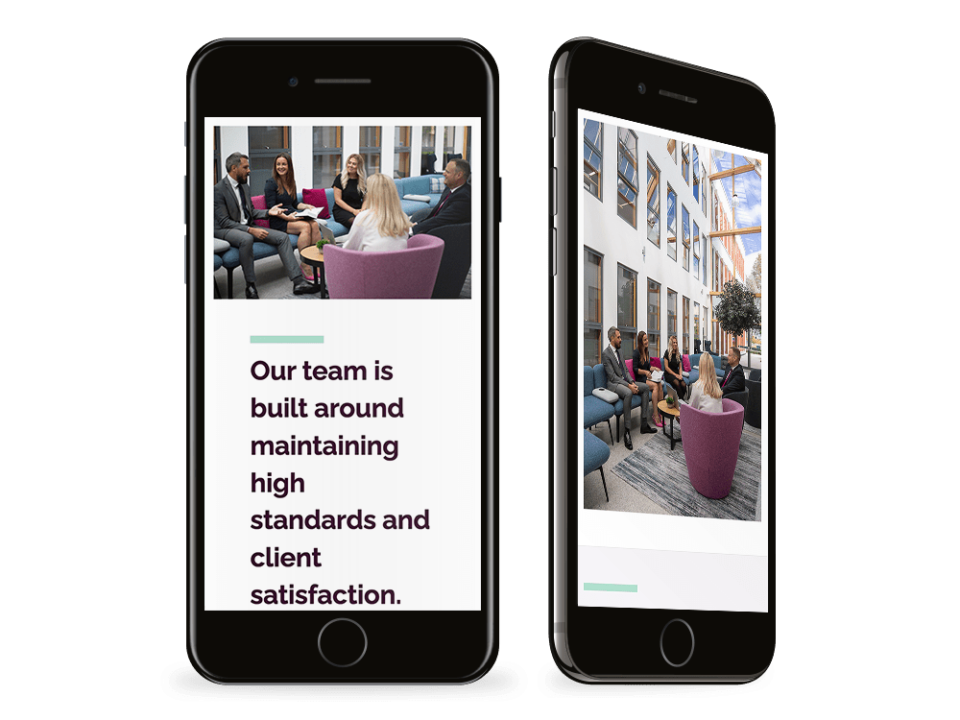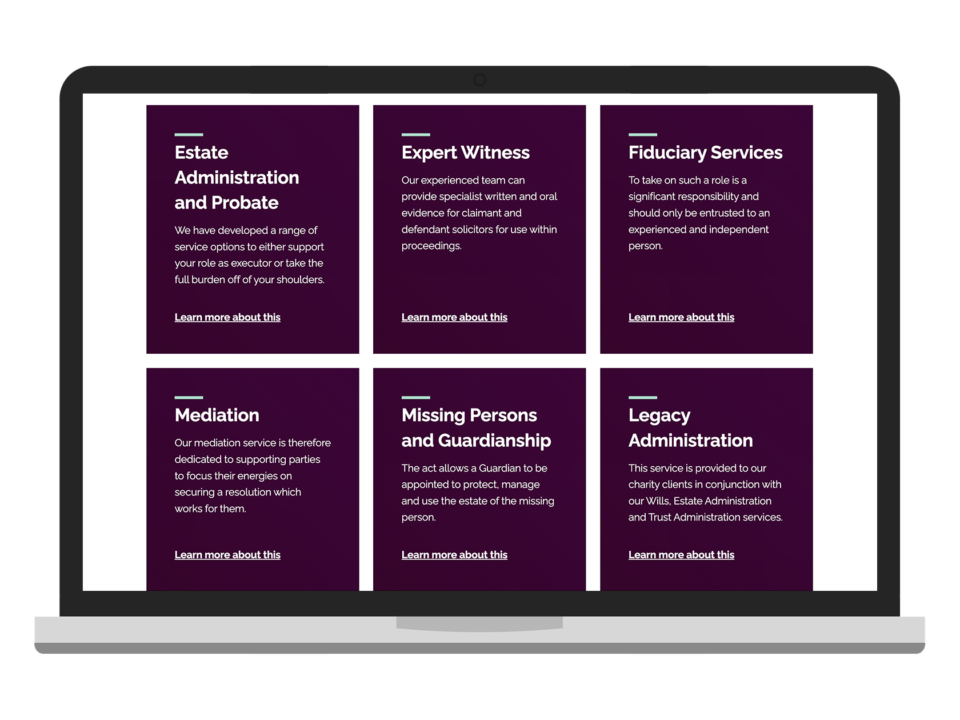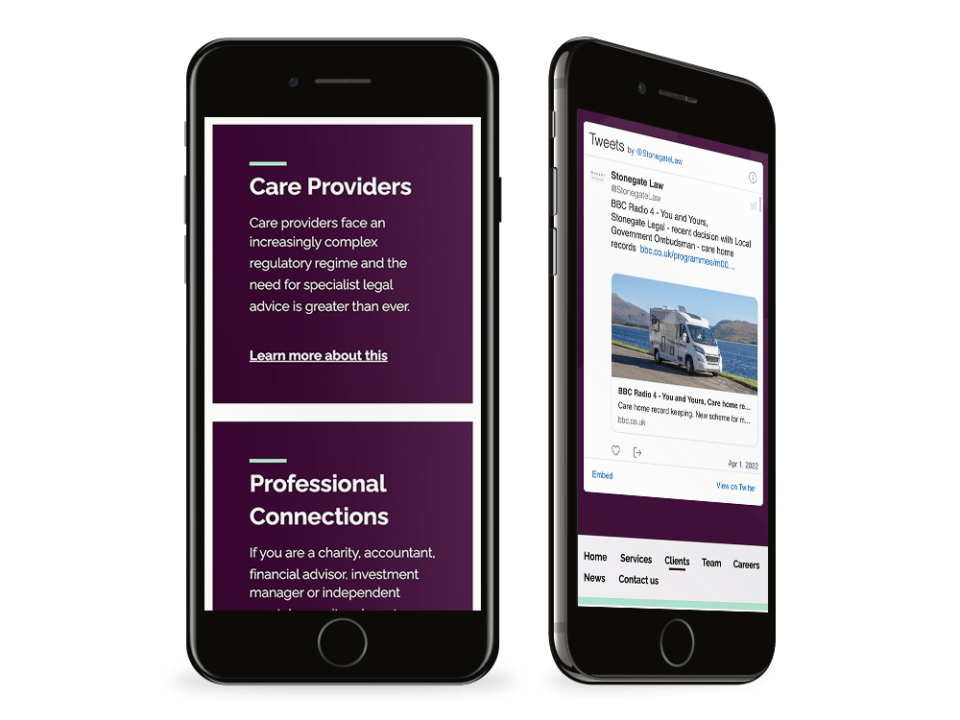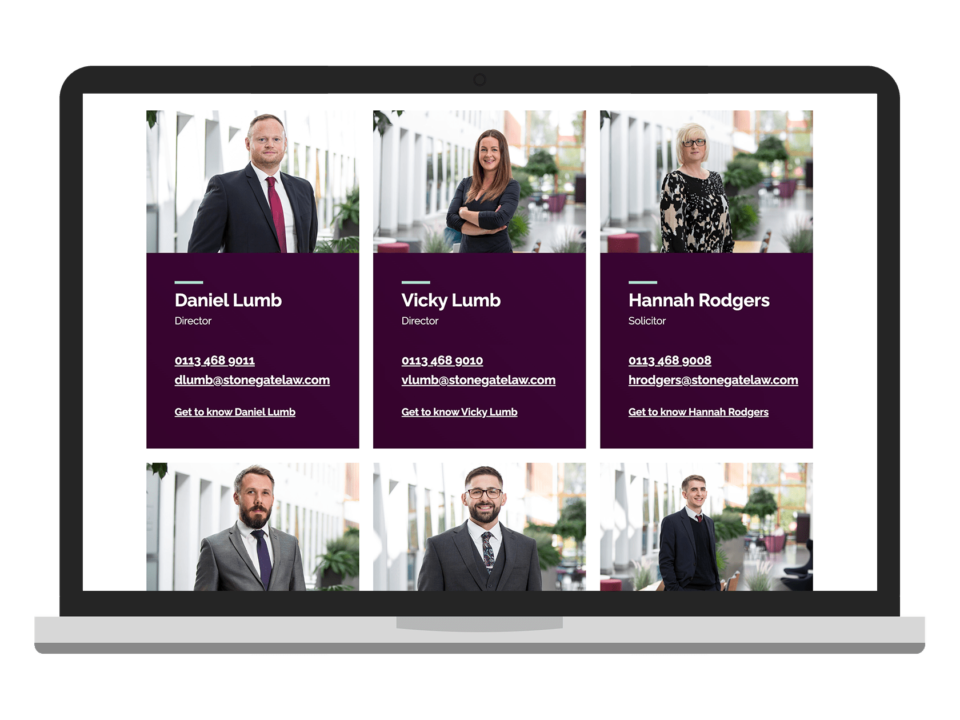 Stonegate Legal
Based in Thorpe Park, Leeds, Stonegate Legal is a law firm that specialises in fiduciary services for individuals. Experts in helping their clients navigate the complex legal and tax issues that surround family wealth management; the Stonegate team offer a comprehensive range of services based around the roles of attorney, deputy, executor and trustee.
The brief
Stonegate Legal wanted to move away from typical stock photography with a new website that was really eye-catching and unique. Alongside a new and modern visual design, Stonegate also wanted the site to offer users an easier journey; from finding the service they need through to getting in touch with a specific member of the team.
The website
For Stonegate's new site, we went for a super modern and clean design. The homepage immediately grabs visitors' attention with the company tagline positioned against a striking animated background. Below this, an "I need help with…" button prompts the user to engage with the site. Clicking on the search box reveals a list of services offered by Stonegate, providing an immediate link to the information the user is looking for while also showing the range of Stonegate's services.
Trust is central to Stonegate Legal. We emphasised photos of the Stonegate team throughout the site, enabling the user to immediately 'personify' the company and see them as a trustworthy organisation.
The site structure gives users multiple routes to find the information they need: either by choosing a specific service, or by selecting a client type. Each services page features a "key contacts" section with contact details for relevant members of the Stonegate team.
The result
Stonegate Legal now have a website which is both striking and highly functional. A carefully considered layout makes it easy for users to find exactly what they're looking for and get in touch with specific members of the team either by email, phone or contact form; while a modern site design with prominent team photos presents Stonegate Legal as a professional but approachable organisation.