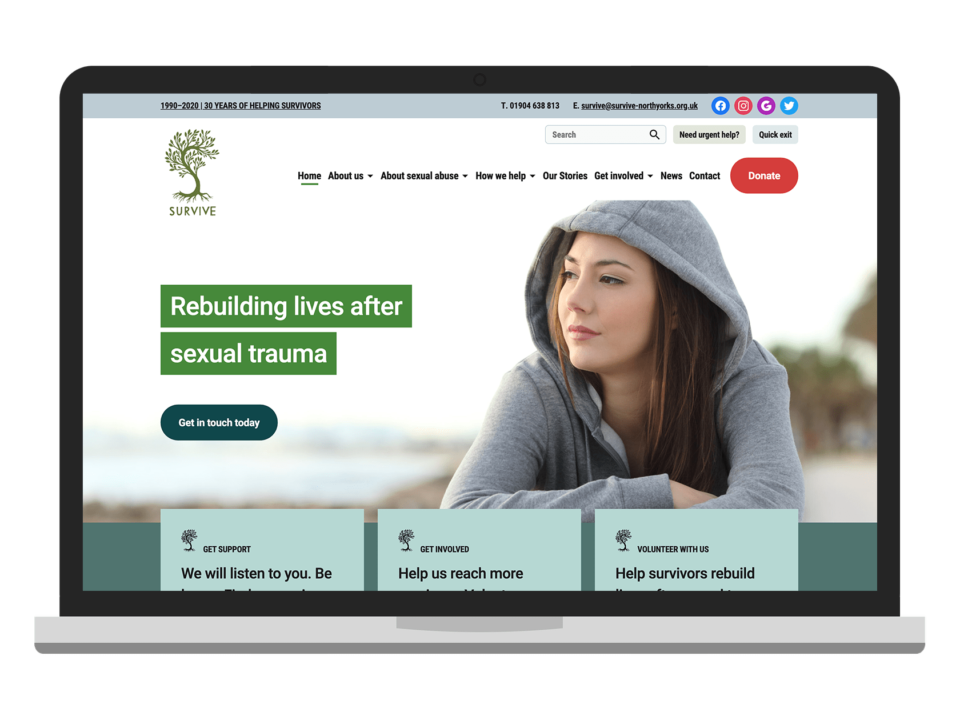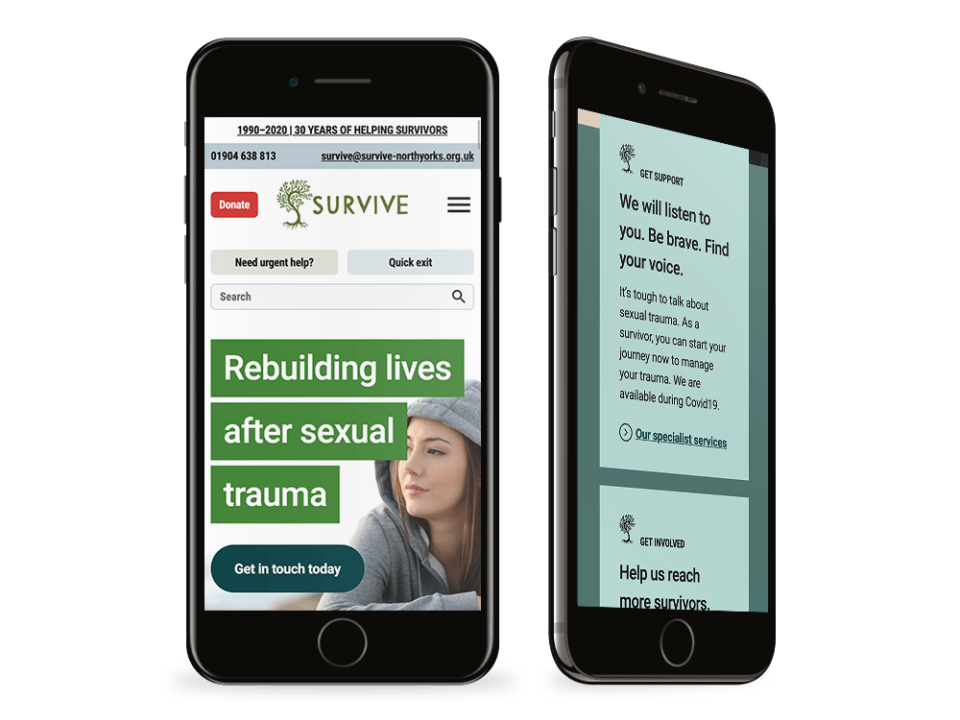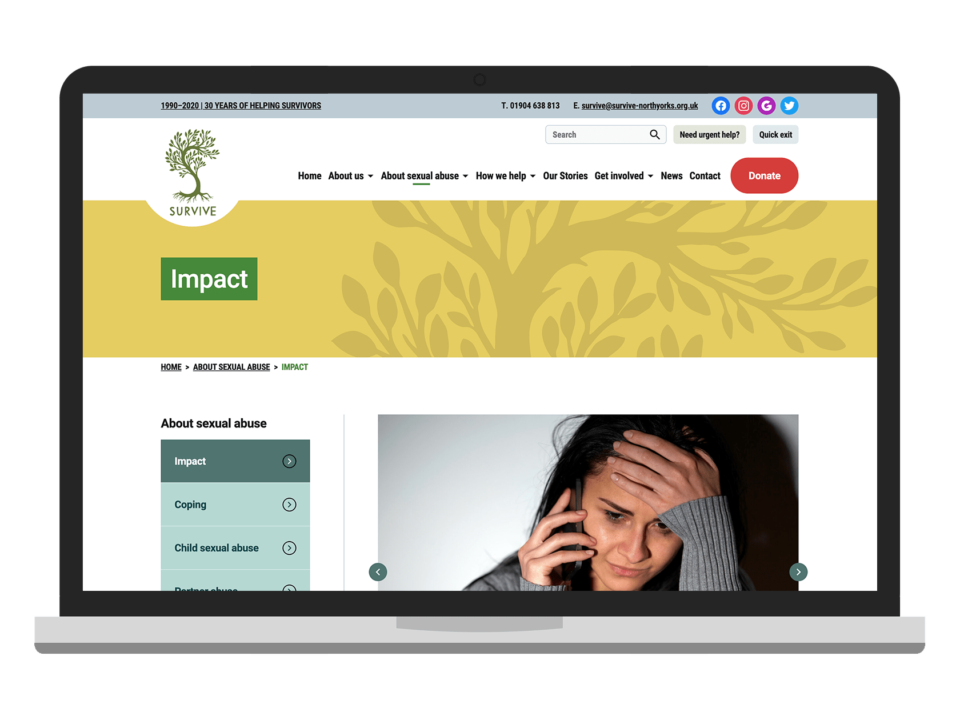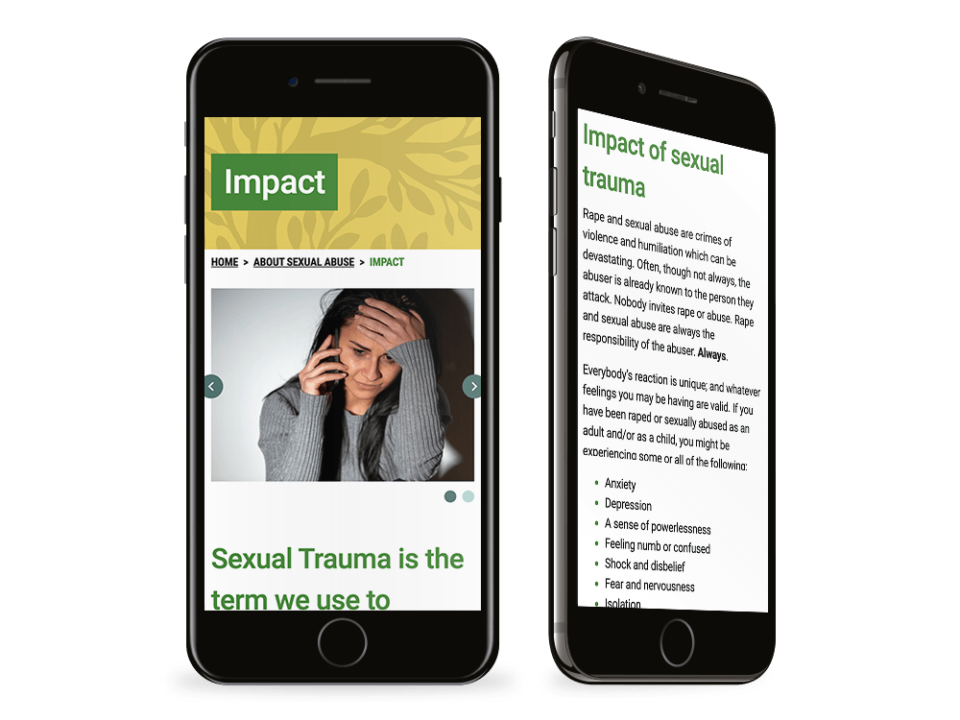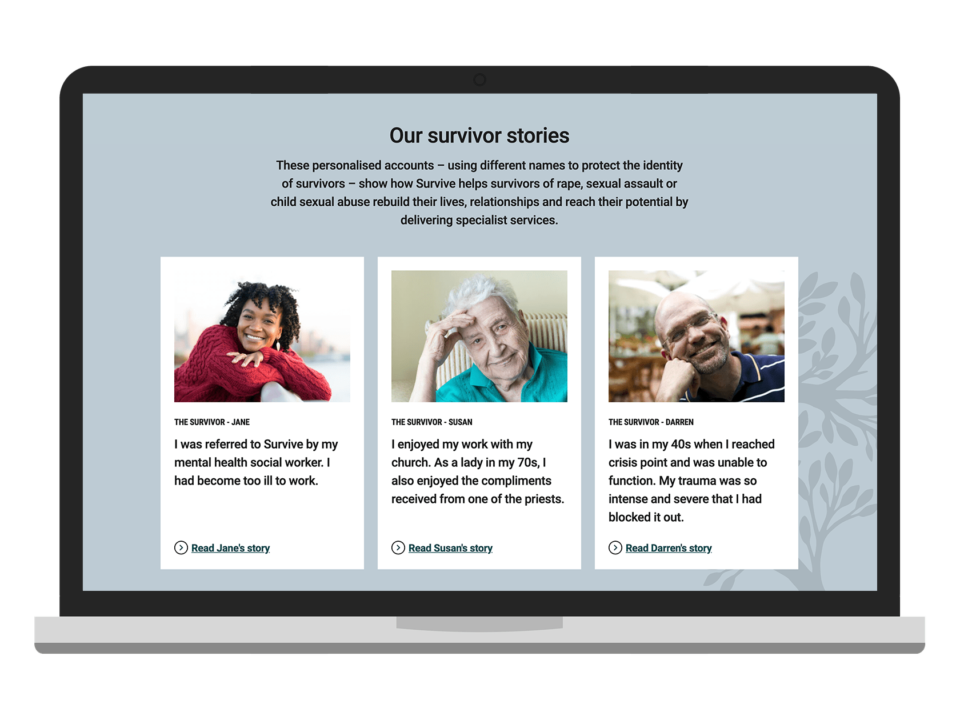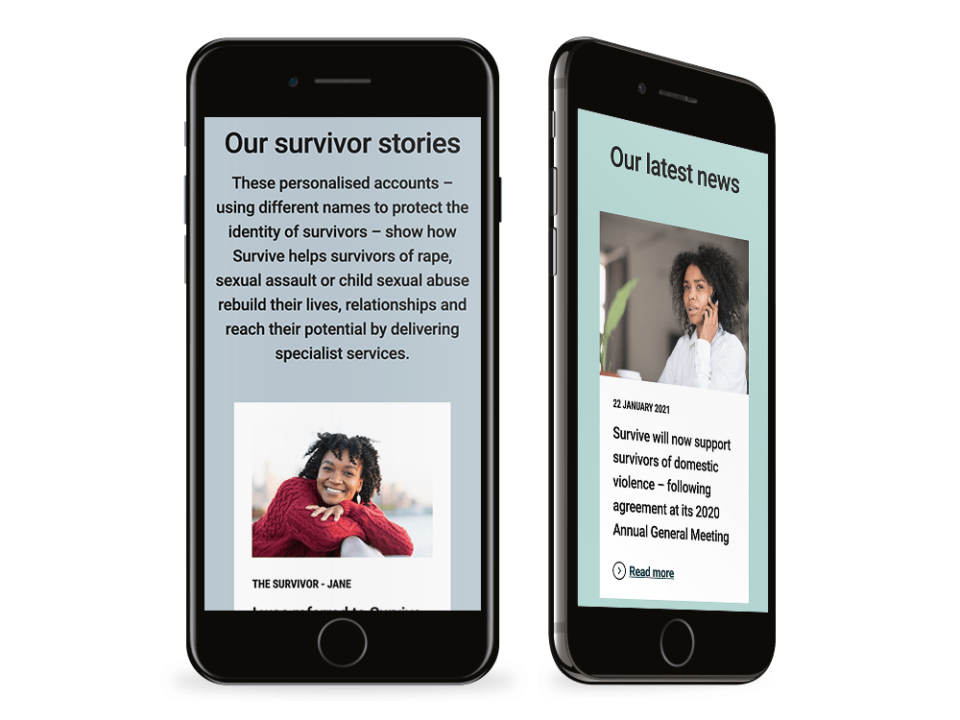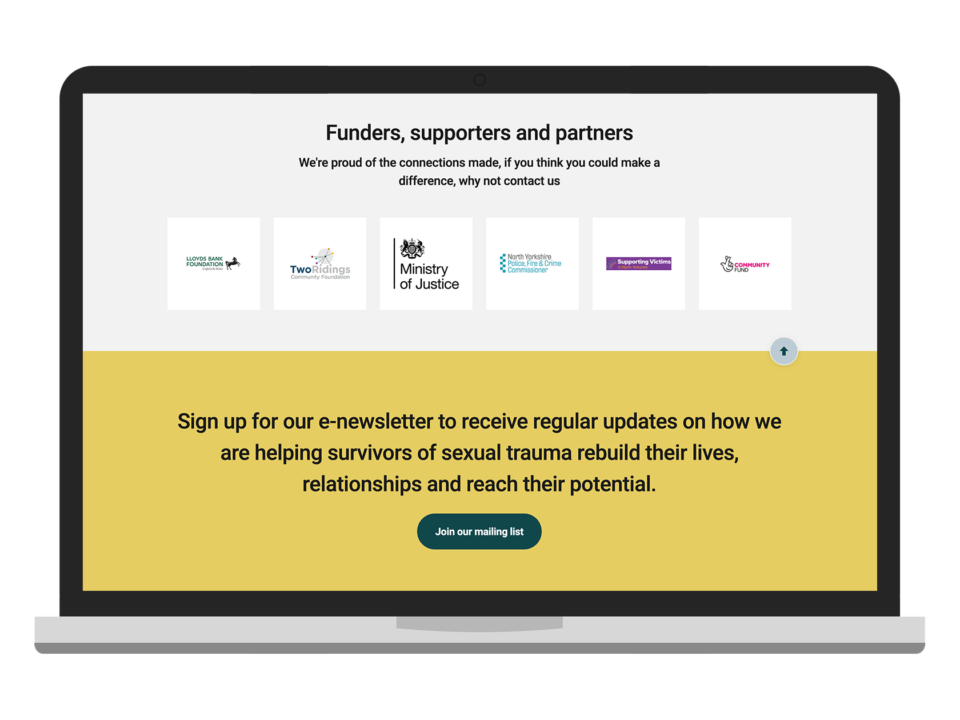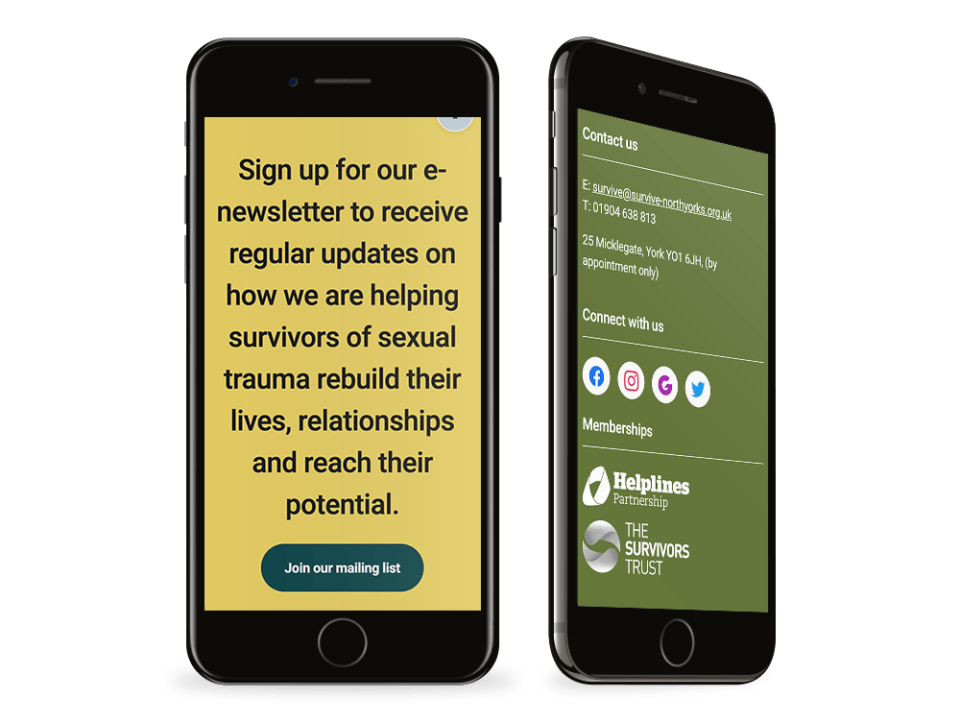 Survive
Operating across North Yorkshire, Survive provides specialist counselling and support to people who have experienced sexual trauma. Survive works with ​any adults (men, women, LGBT community), who have experienced rape, sexual assault or child sexual abuse, to help them ​rebuild their lives, relationships and reach their potential.
The brief
We were asked to build a new website for Survive which would act as a port of call for service users and provide information to volunteers, fundraisers and the general public. Because Survive work with people who have experienced abuse, the visual design of the site was a crucial consideration from the outset. The new website would need to present Survive as a trustworthy and approachable organisation which offers help and hope to those who need it most.
The website
Imagery played an important part in the design of the site. Though it obviously addresses difficult subjects, Survive's thoughtful choices of stock photography give the site a welcoming and personal feel. We incorporated the Survive logo, which depicts a growing tree, into different elements to produce an appealing and coherent visual style throughout.
A clutter-free and straightforward navigation system makes it easy for site visitors to find what they need. The site header includes a prominent link for service users who need urgent help, and a "quick exit" button so that users can quickly and discreetly navigate to a different page (in this case, the Google homepage) if they are being watched.
The result
The finished website plays an important part in Survive's operations. As well as offering information and guidance for prospective service users and the public, the website enables Survive to communicate more effectively with its audience: Straightforward content management tools enable Survive to easily update content on the site and remain a part of the wider conversation around sexual abuse via the news and stories sections. Prominent contact links and "donate" button ensure that the site works for the charity by raising donations and encouraging volunteers to get in touch.