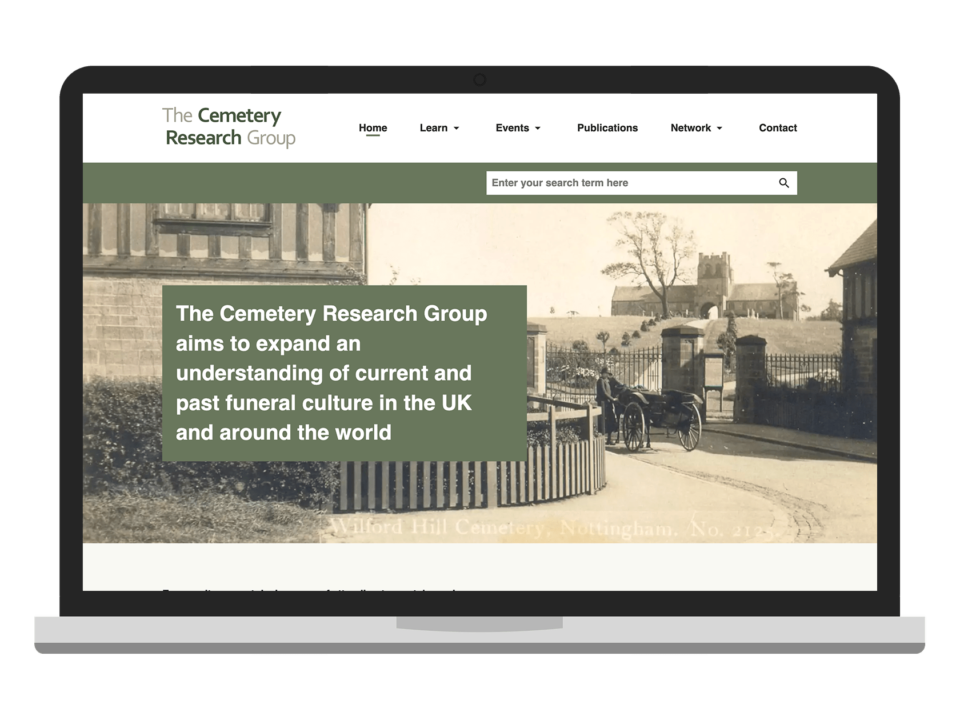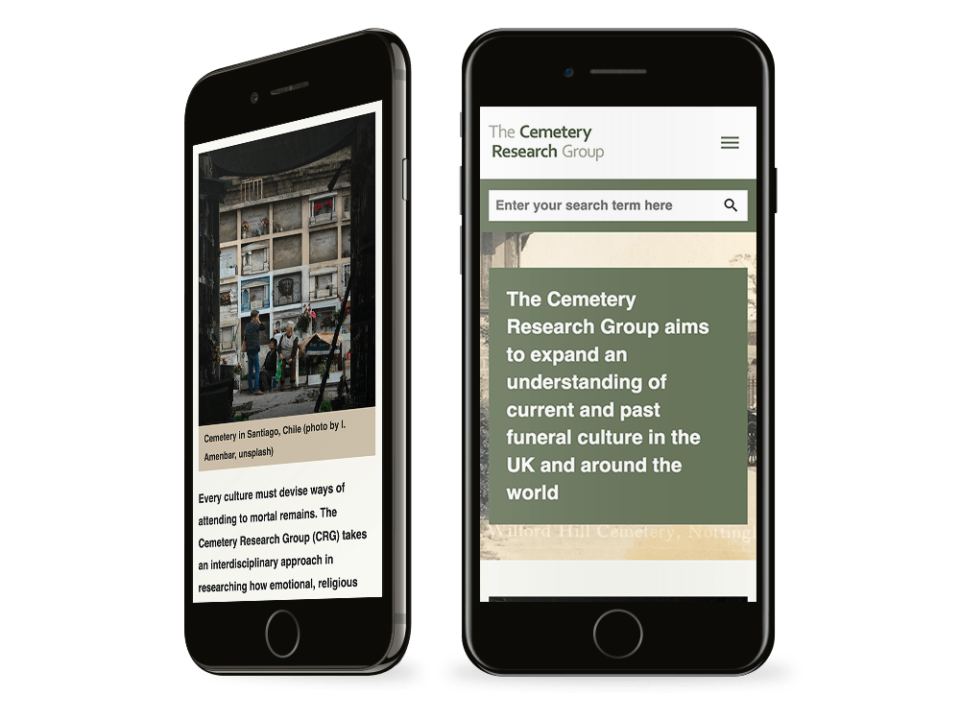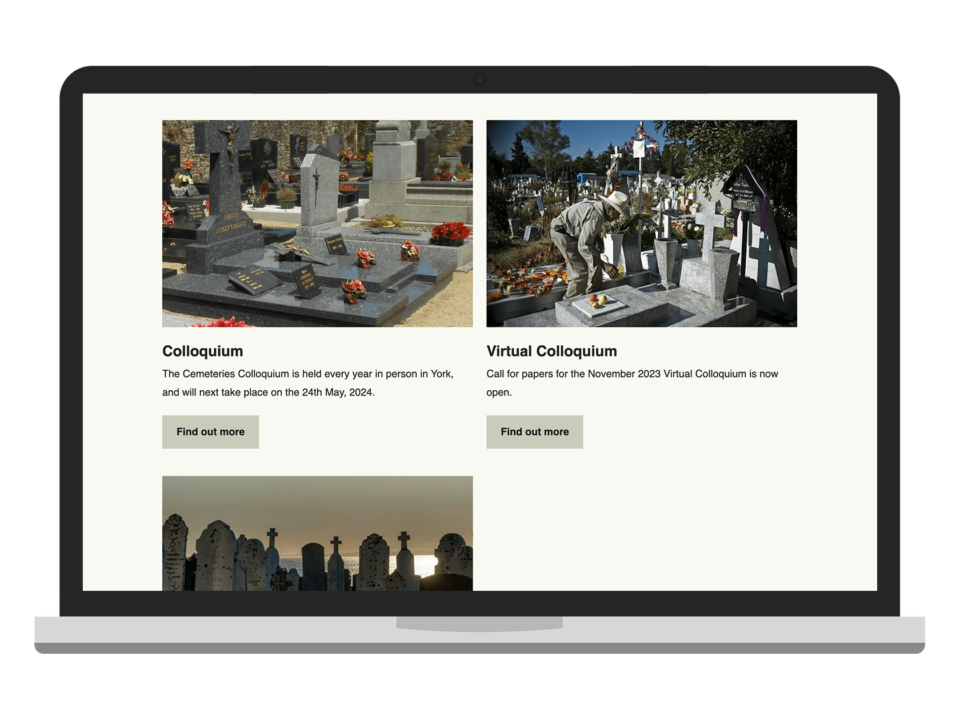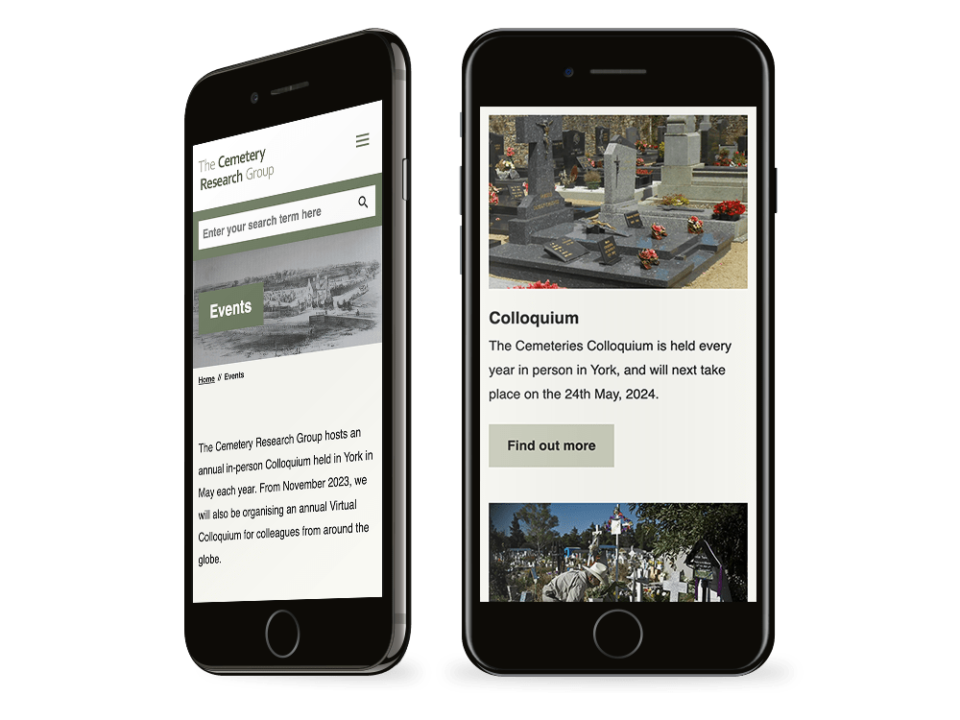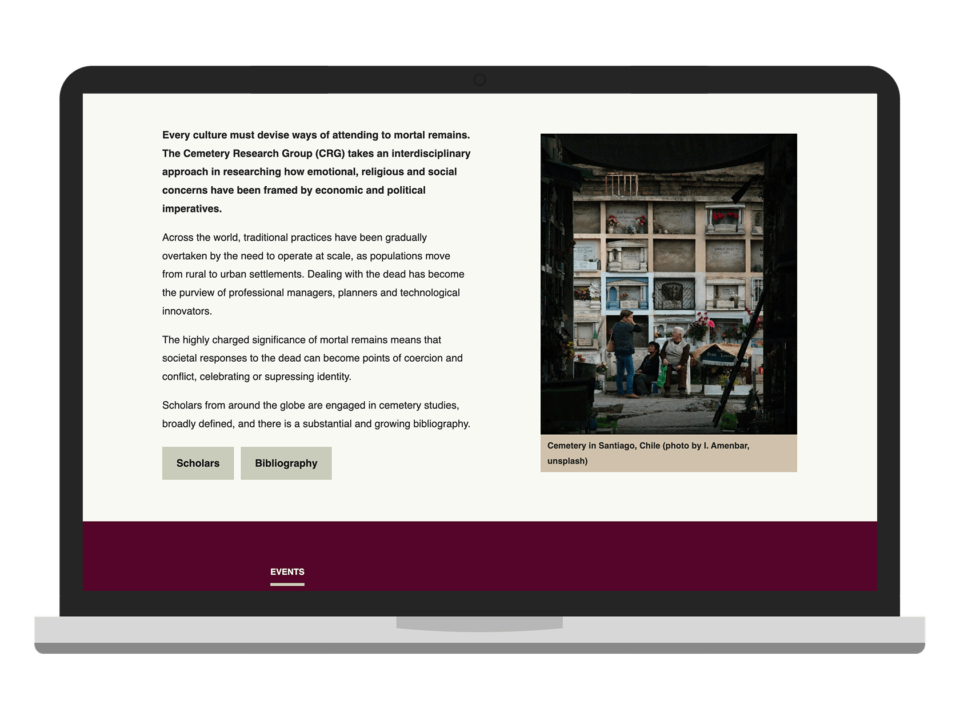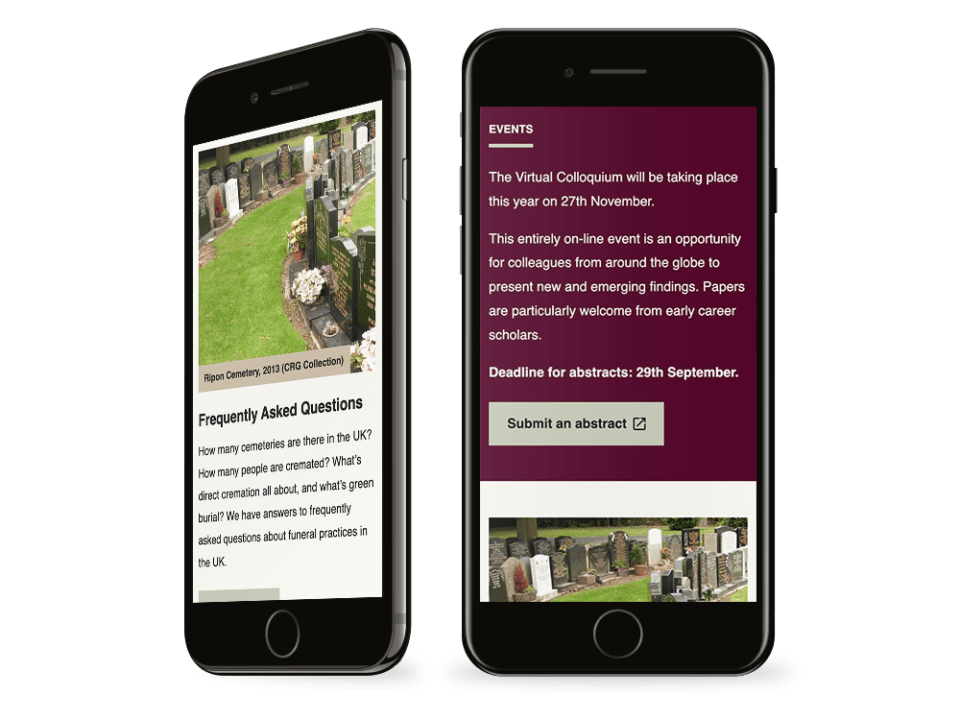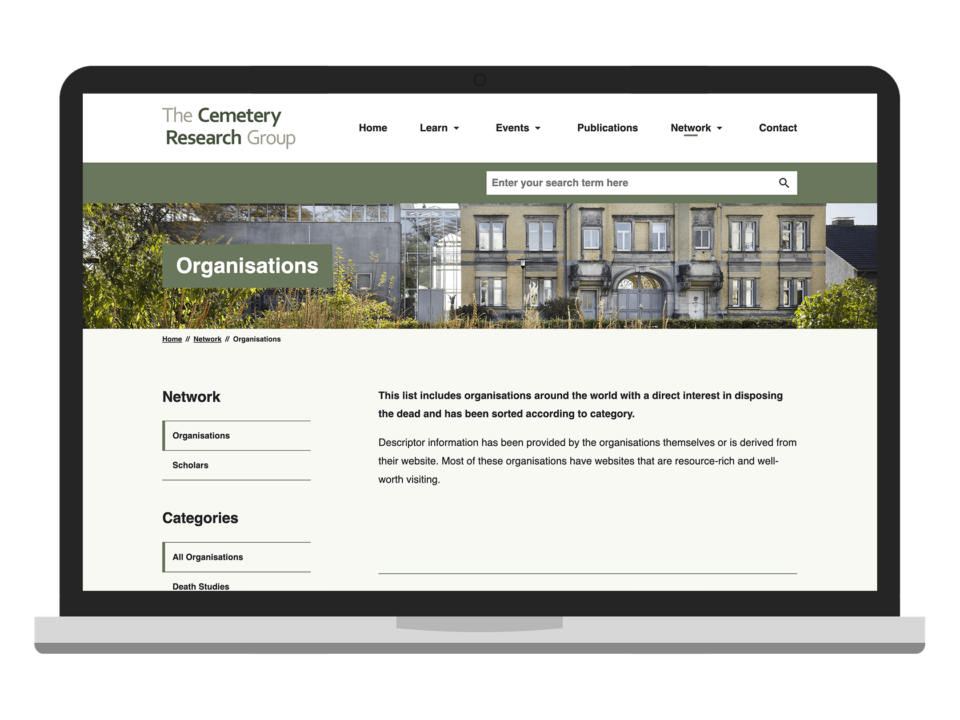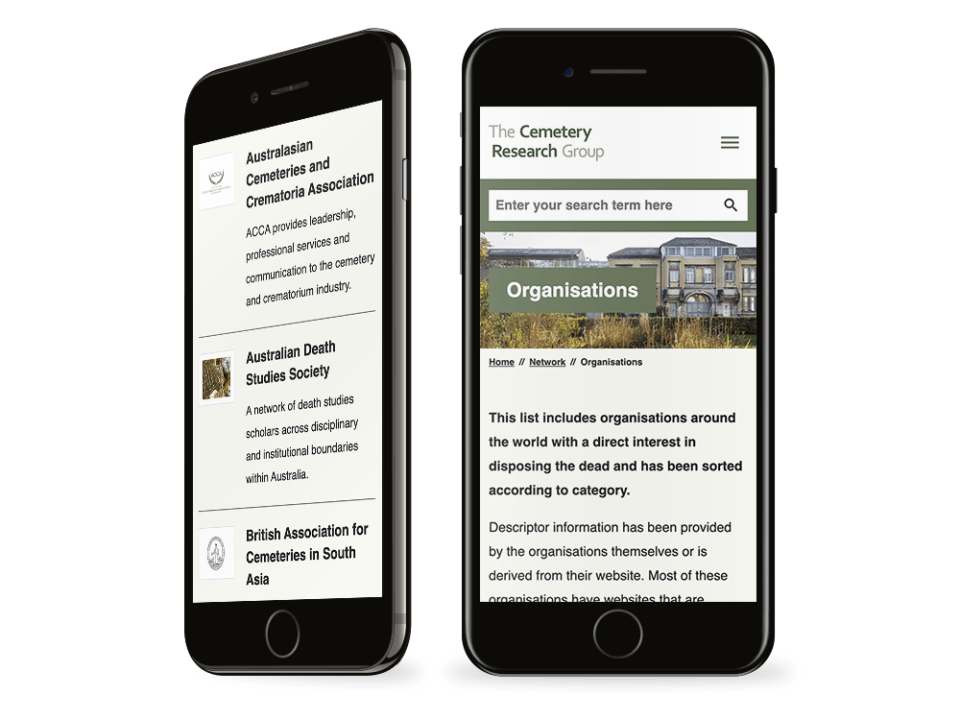 The Cemetery Research Group
The Cemetery Research Group is a community of scholars which aims to expand understanding of funeral culture around the world. The group takes an interdisciplinary approach to exploring how emotional, religious and social practices around mortal remains are shaped by economic and political factors. Cemetery studies attracts scholars from across the globe who investigate the intersection of identity and societal responses to the dead.
The brief
The client first came to us in need of a website that would replace an existing one which was awkward to navigate and too small to house the information required. But the brief for this website evolved as our relationship with the client progressed. As we gained a greater understanding of their ambitions, we collaboratively expanded the brief to better suit what they ultimately wanted to create: a website that anyone working in cemetery studies could use to efficiently access a wealth of information and also to connect with like-minded scholars in the space.
The website
At the heart of the website sits an extensive bibliography of cemetery studies publications. The works in the bibliography have been carefully categorised over three decades so it was essential that the search function reflected this. We incorporated a powerful search plugin which we configured to work across multiple categories, making for an efficient and intuitive search experience.
The website also contains two directories which live side-by-side under the 'Network' umbrella. The 'Scholars' directory is an expanding listing of researchers in the field, featuring biographies and contact details, while the 'Organisations' section provides links to institutions with an interest in the disposal of the dead.
We further enhanced the website's capability by adding a 'Researching Your Local Cemetery' section which contains locally focussed resources, with a timeline of developments in UK funerary practices to provide historical context.
The result
The Cemetery Research Group website provides the dynamic functionality the client had been lacking, enabling intelligent search of an array of resources. But the website goes beyond simply displaying a huge amount of information in an accessible way; it has given the client the ability to reach a global audience for the first time, forming an online hub which facilitates international visibility and collaboration. We are confident that this will be the starting point for building stronger connections within a community of passionate researchers worldwide.