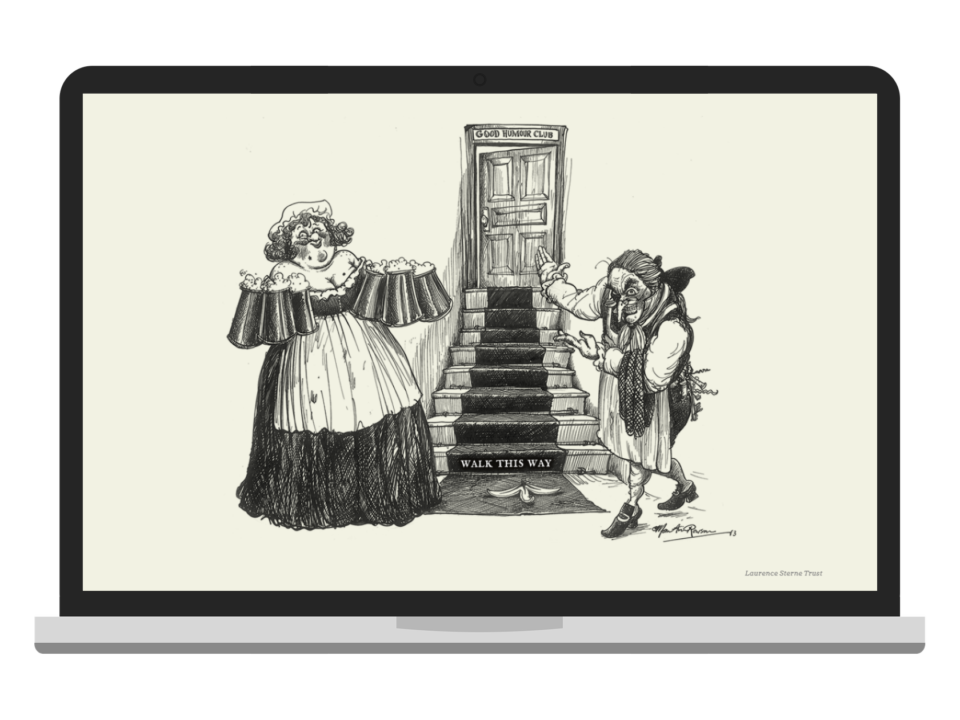 The Good Humour Club
The Laurence Sterne Trust is a charitable organisation based at Shandy Hall, near York. It exists to promote the works of Laurence Sterne, the 18th century author of The Life and Times of Tristram Shandy, Gentleman. In 2010, we designed and built the trust's main website and in 2011 we produced a dedicated site for the trust's Precious Cargo exhibition. This year marks the tercentenary of Laurence Sterne and the trust wanted to commission a new, interactive website as part of its celebration of his life and works.
The site was to focus on the Good Humour Club, "a society that celebrated the twin virtues of companionship and conviviality" of which Sterne was a member. It needed to include information about specific places in York and so mobile optimisation was essential.
We designed and built a responsive website incorporating the artwork the trust had commissioned for the project. The site includes an interactive historical map showing the locations of sites related to the Good Humour Club and with a walking route that you can follow through York. The locations and the route can all be edited through our customised WordPress content management system.
The site also features the Club's minute book, with the ability for the trust to add notes for each page. Images and video are important parts of the website and we have made it easy for the trust to add all kinds of media and have them displayed attractively and reliably. The responsive design makes sure all the information can be viewed on smartphones as well as desktop computers.