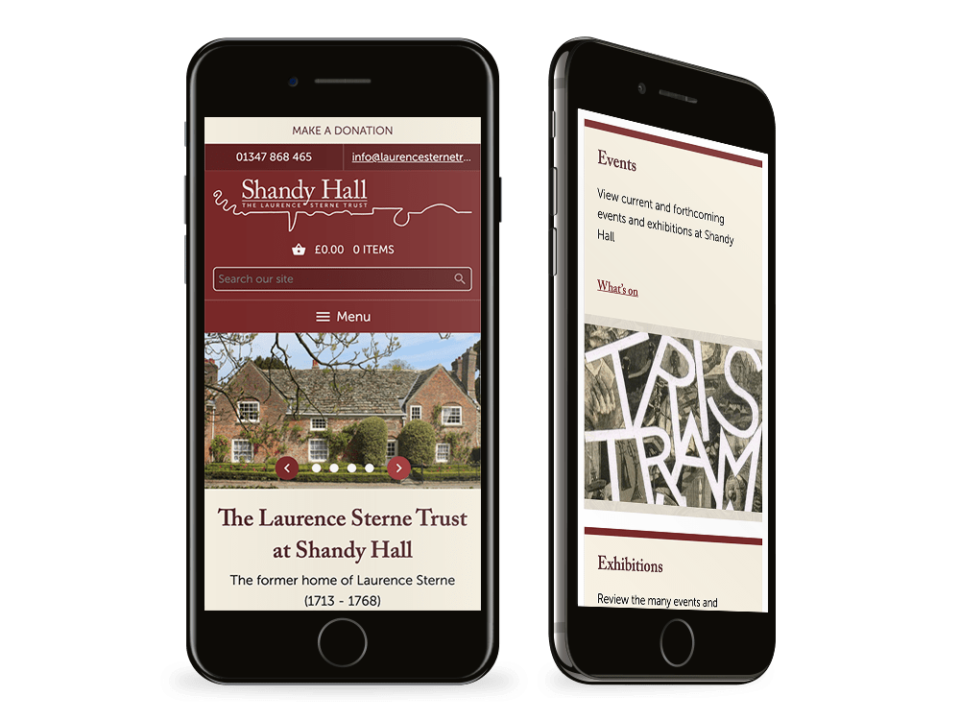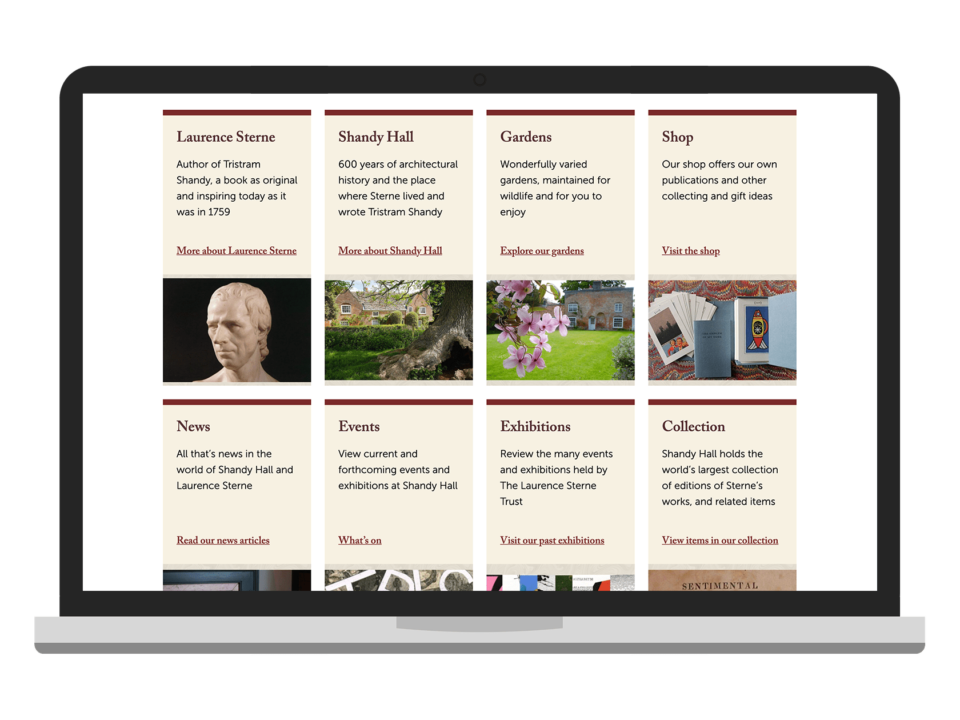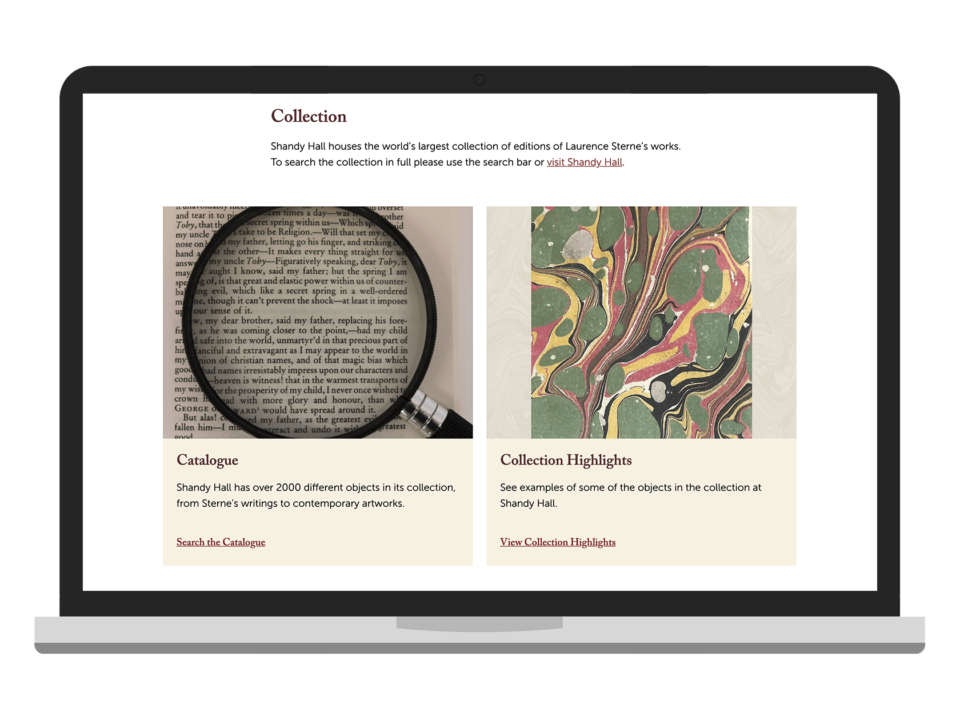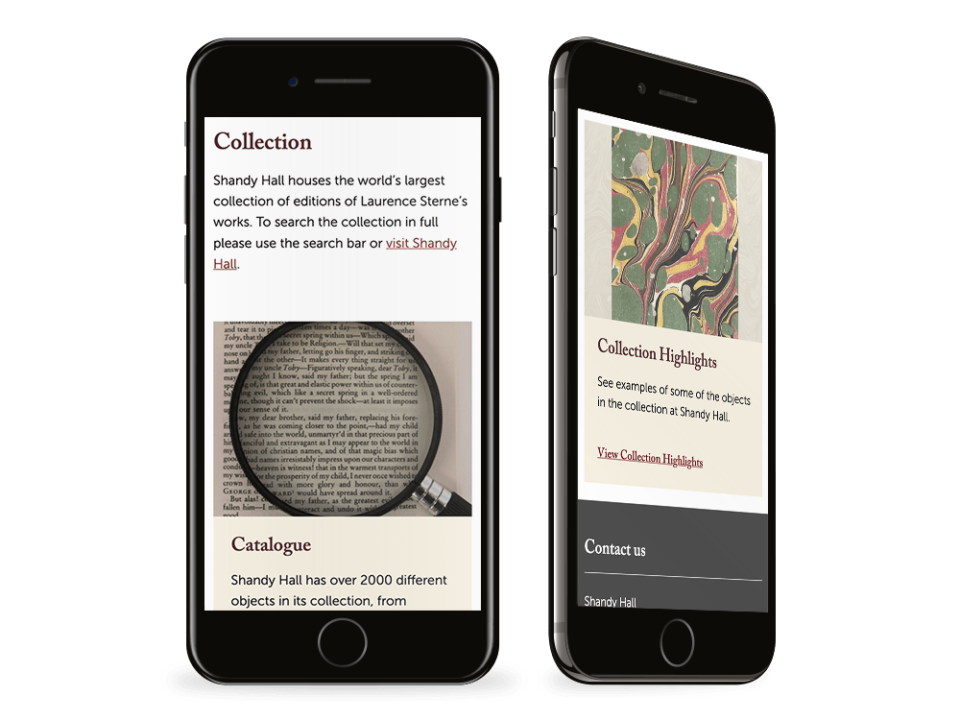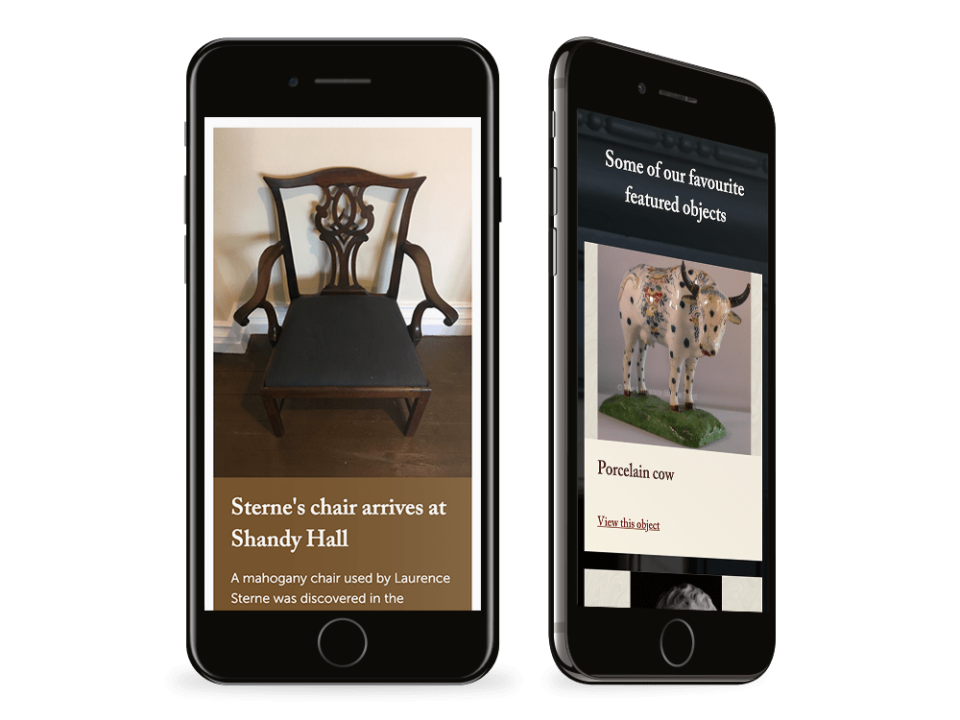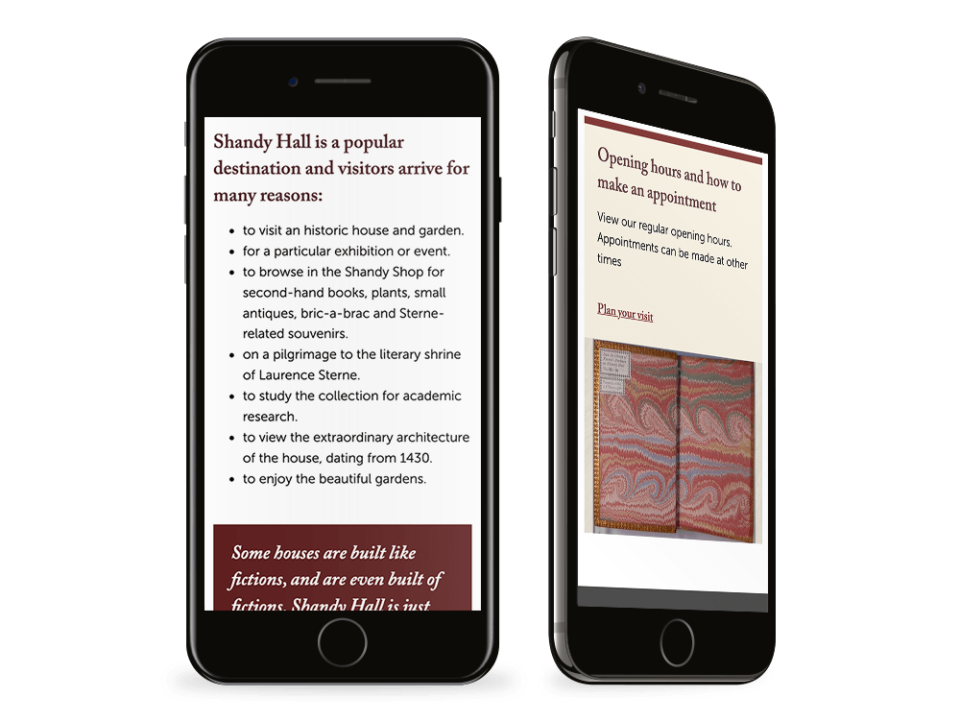 The Laurence Sterne Trust
The Laurence Sterne Trust works to promote the life, works and influence of 18th century novelist Laurence Sterne. Having converted Sterne's old home – Shandy Hall – into a public museum and centre for research and education, the trust is committed to fostering creativity and learning.
The brief
As well as encouraging people to come and visit in person, it was vital that the website would bring the character of Shandy Hall to a wide, global audience and serve as a key resource on the life and works of Laurence Sterne.
The website
A central feature of the site is a catalogue of objects held in the museum's collection. Alongside a searchable database of more than 2000 items, the site features a number of collection highlights which have been chosen and described by the Trust. We also built an easy-to-use online shop where visitors can purchase books, artwork and souvenirs.
Visually, the site is unique, with colourful header images (provided by the Trust from its book collections), a wealth of photographs of items from the collection, and an unusual logo based on one of the author's lines of narrative in Tristram Shandy. We set these characterful elements against a clean backdrop to let them speak for themselves and convey the spirit of Shandy Hall and its gardens.
The result
The new website makes it easier than ever for the Laurence Sterne Trust to engage with its audience. Easy content management tools mean the trust can easily keep the site updated with news, events, and limited-run items in the shop.