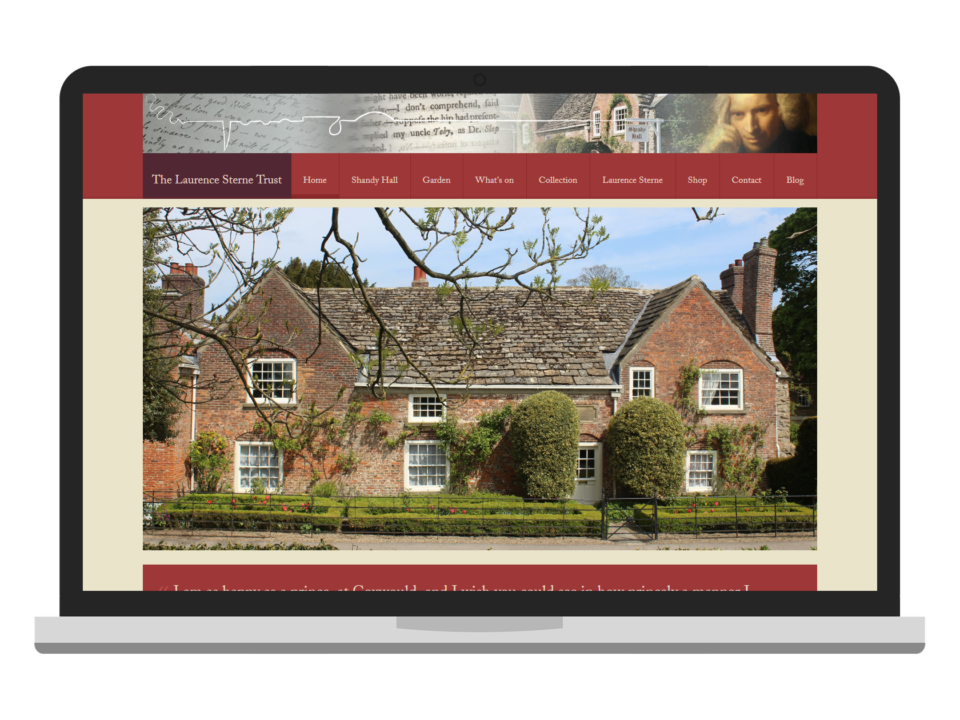 The Laurence Sterne Trust
Shandy Hall in Coxwold, North Yorkshire, was the home of 18th Century vicar, novelist and celebrity Laurence Sterne. It is now a public museum, housing a collection of his work. It also incorporates a gift shop, garden, and gallery space.
The website features an online shopping cart enabling visitors to purchase items online from the Shandy Hall shop, as well as Shandy Hall membership packages. The site also features a bespoke events and exhibitions management system, and a bespoke integration with Modes collections management software, an archiving system for their collection of Sterne's works (the finest in the world).
We have also built a number of custom pages, to complement Shandy Hall exhibitions, such as the Letters to Eliza, Locket Portraits and Myriorama.