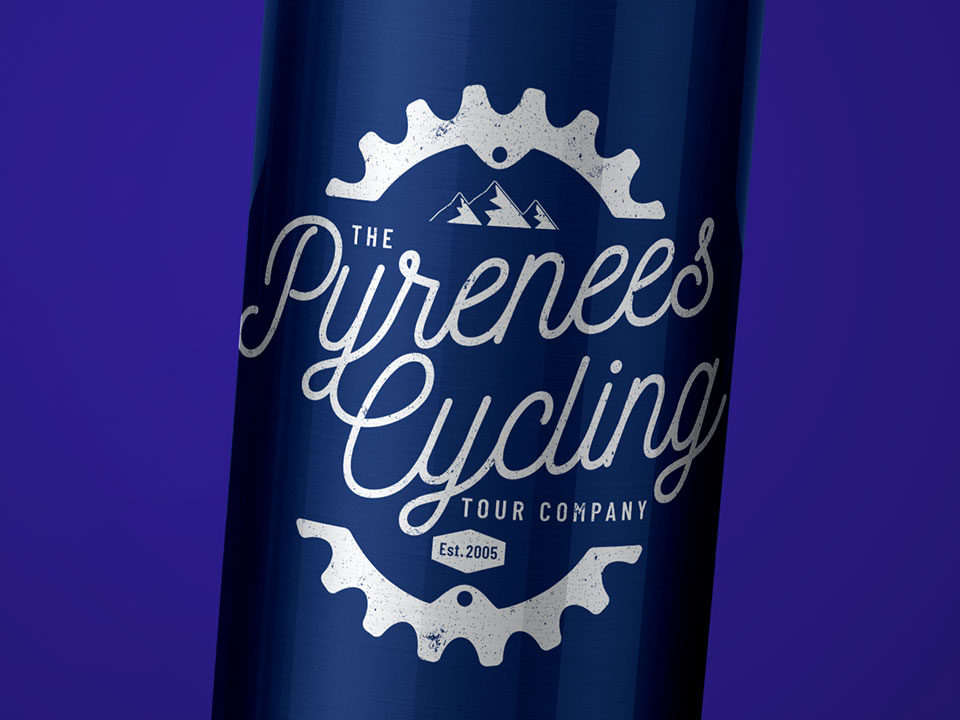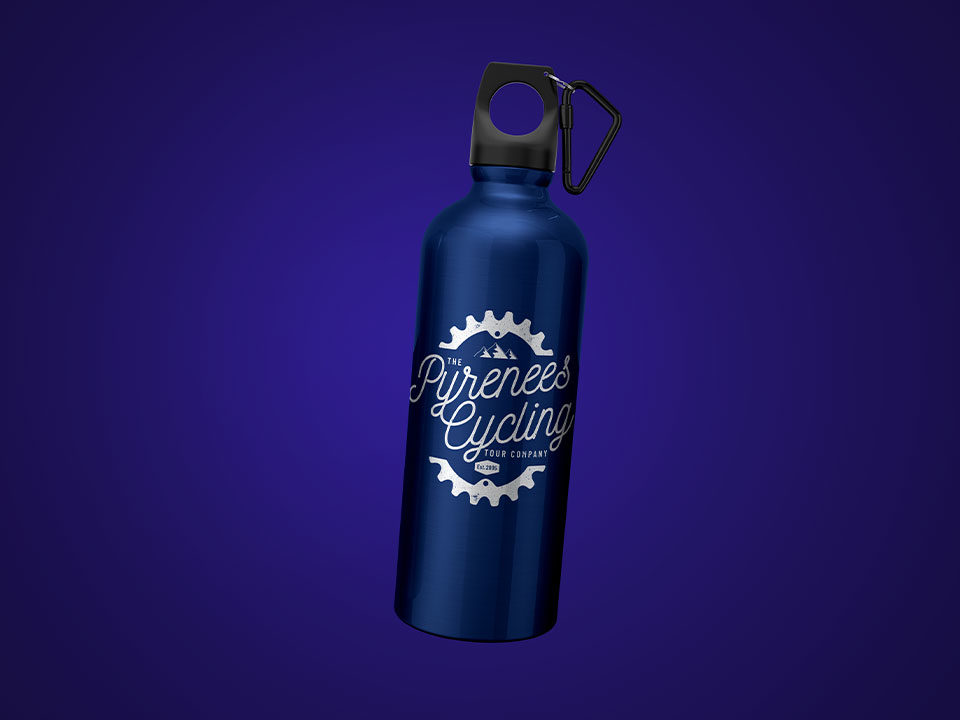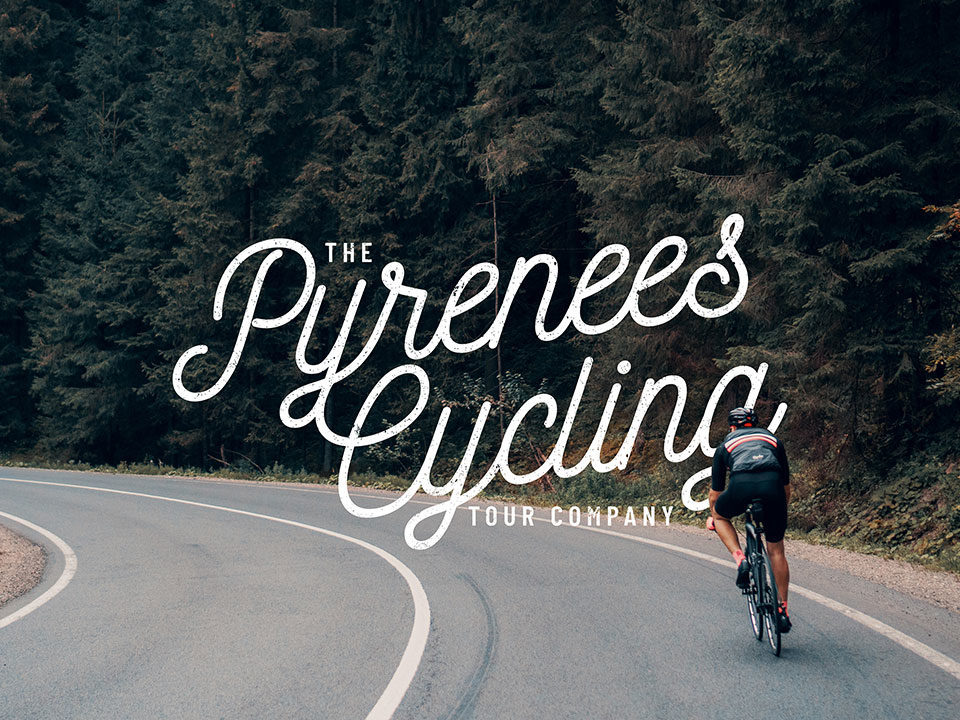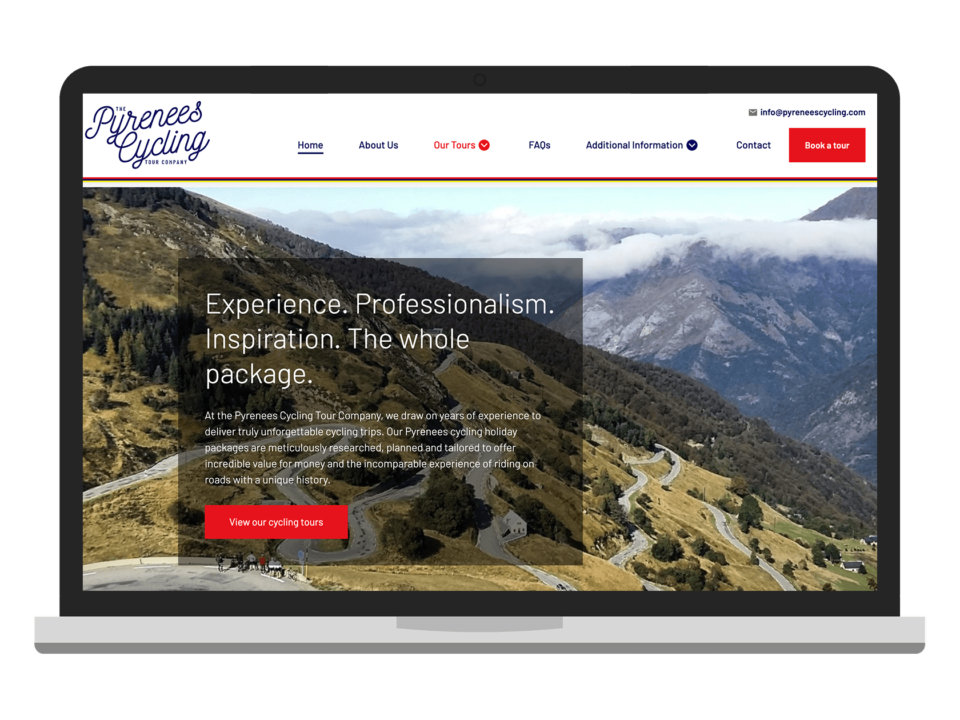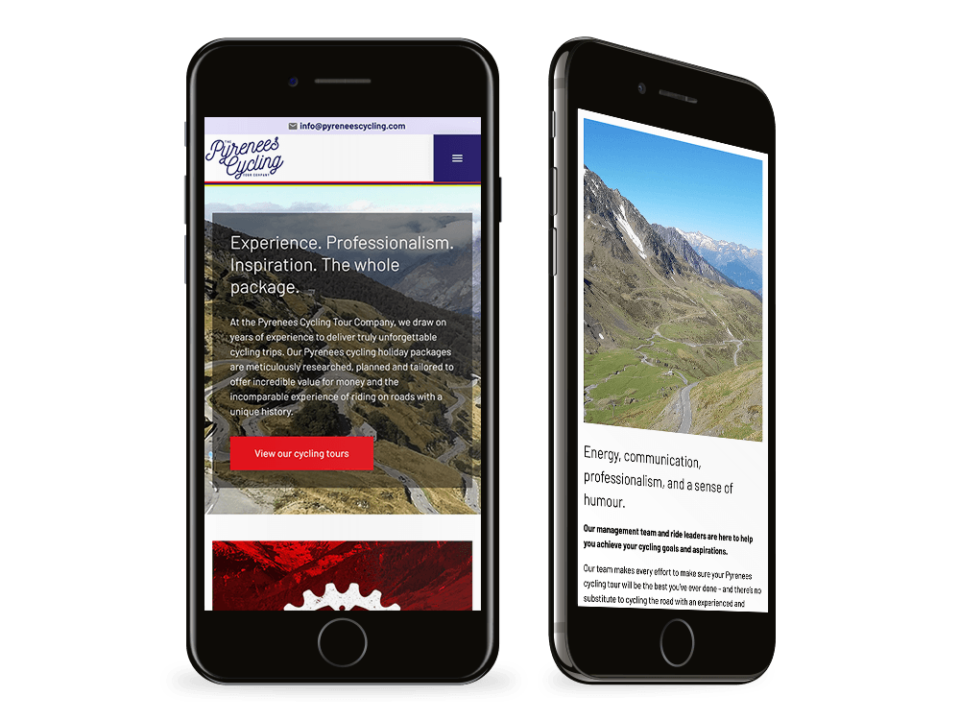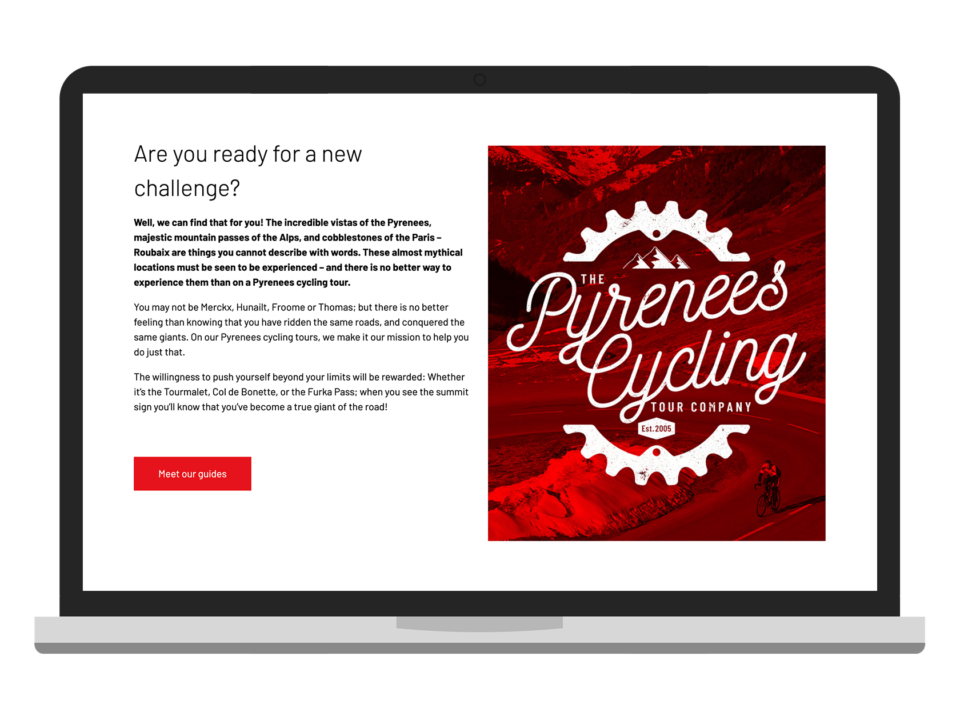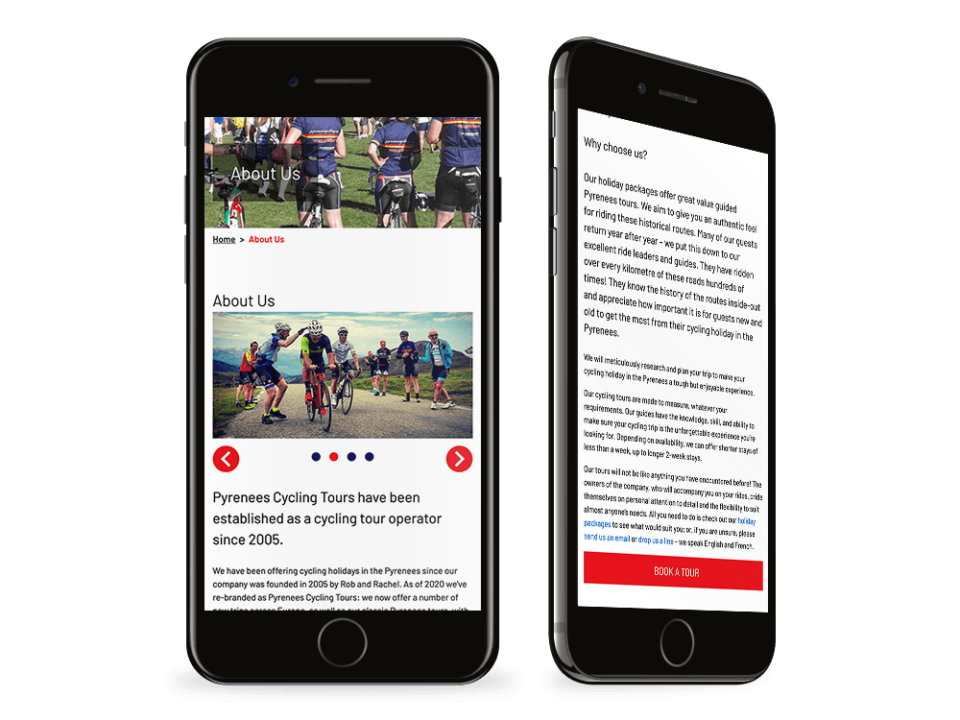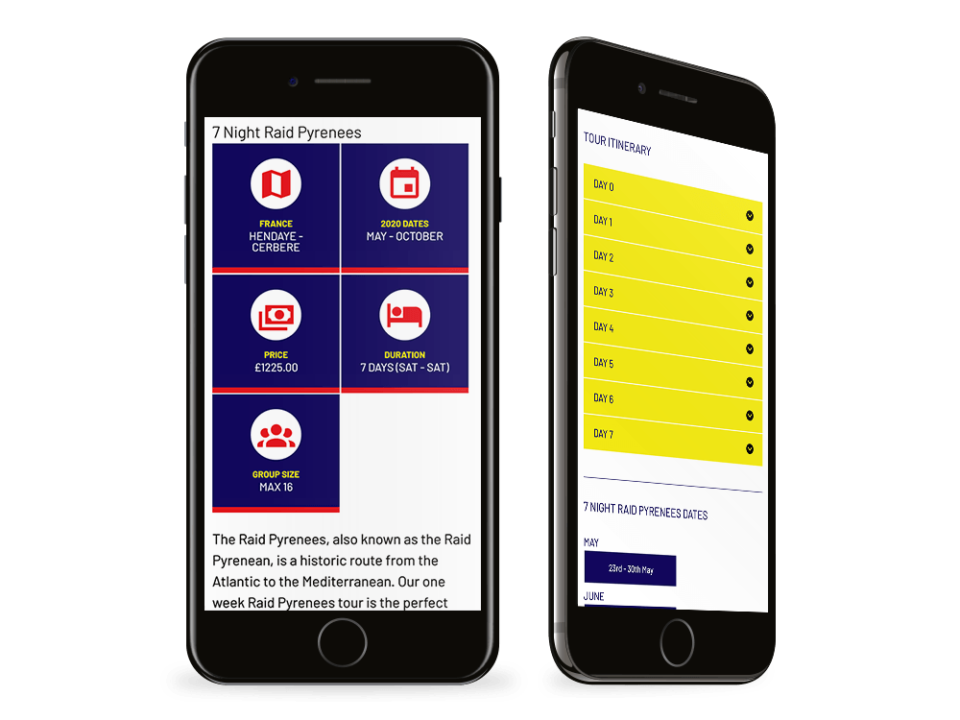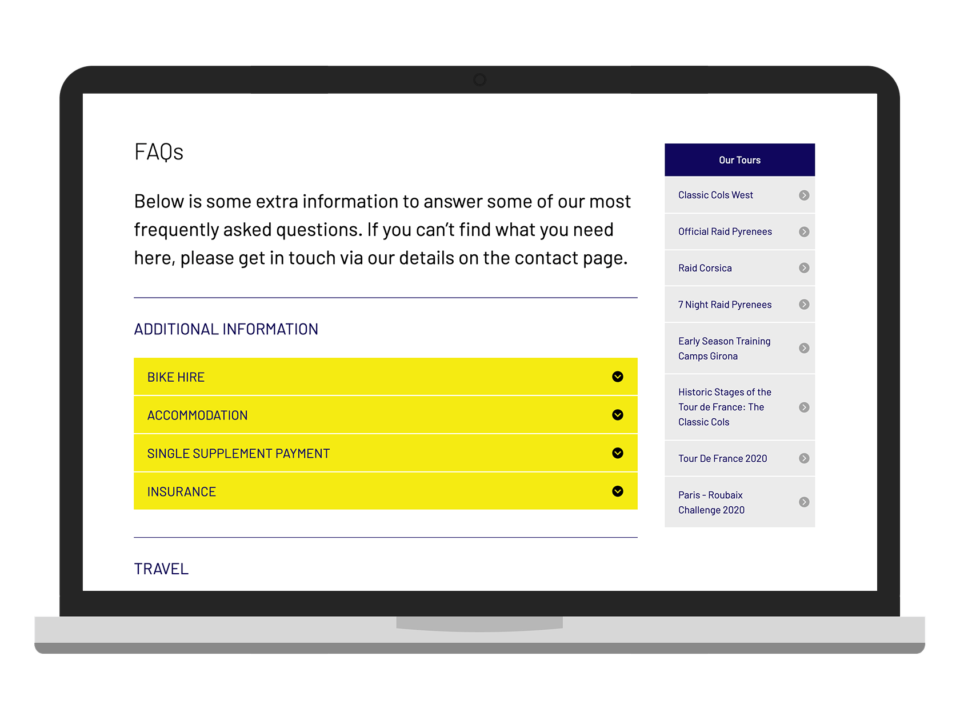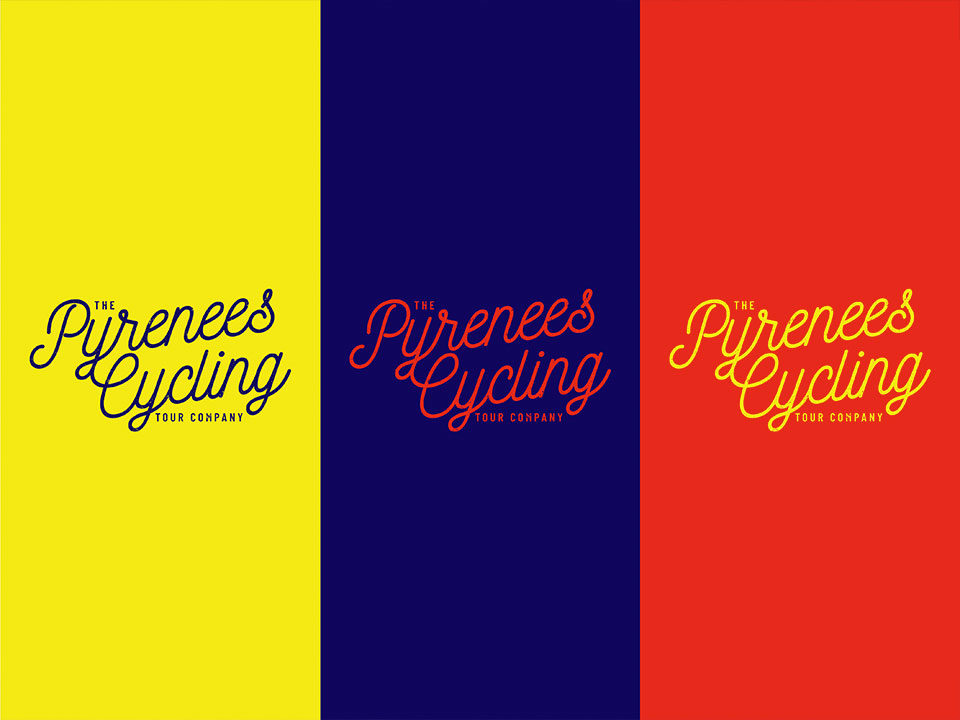 The Pyrenees Cycling Tour Company
The Pyrenees Cycling Tour Company have been running guided cycling holidays in France for over 15 years. Their challenging tours explore the classic routes of the Tour de France, aiming to give cyclists a taste of the world's most popular bike race. The company now offer a range of tours and training camps across Europe, and rebranded as The Pyrenees Cycling Tour Company in 2020.
The brief
Following a decision to rebrand, The Pyrenees Cycling Tour Company asked us to provide a full branding and logo design service along with a new website. As a highly experienced tour provider in a competitive market, the website needed to make the company stand out from the crowd and attract customers looking for a high-end experience.
The website
We developed a logo using a cursive script to evoke the winding roads of the Pyrenees and a feeling of freedom and independent spirit. The design balances a modern feel with an authentic rustic style to create a brand mark with authority that can be trusted. The site, built using WordPress, is highly image-driven to help transport users to the locations offered. The site also features a booking form using conditional logic to ensure only valid submission are made, and an Instagram feed on the homepage so the site is automatically updated with images from the latest tours.
The result
The Pyrenees Cycling Tour Company now have a high-end website to reflect the experience and professionalism of their company. Eye-catching contemporary logos and branding set them apart from the crowd. A clear navigation system and prominent links to contact and booking forms ensure that site visitors are always able to easily find information, book a tour, or get in touch.