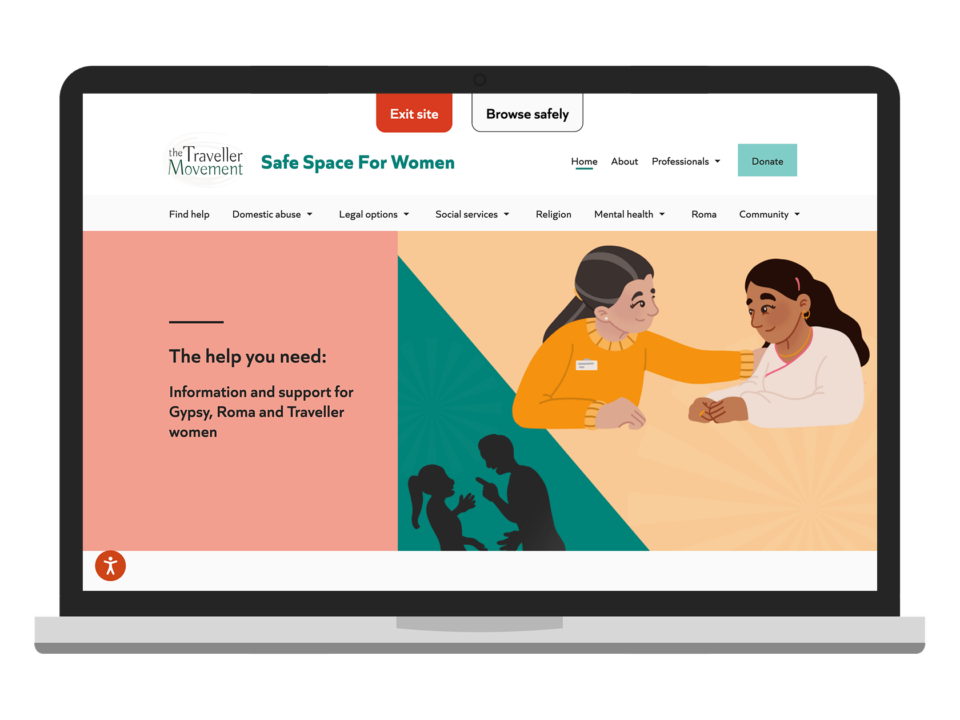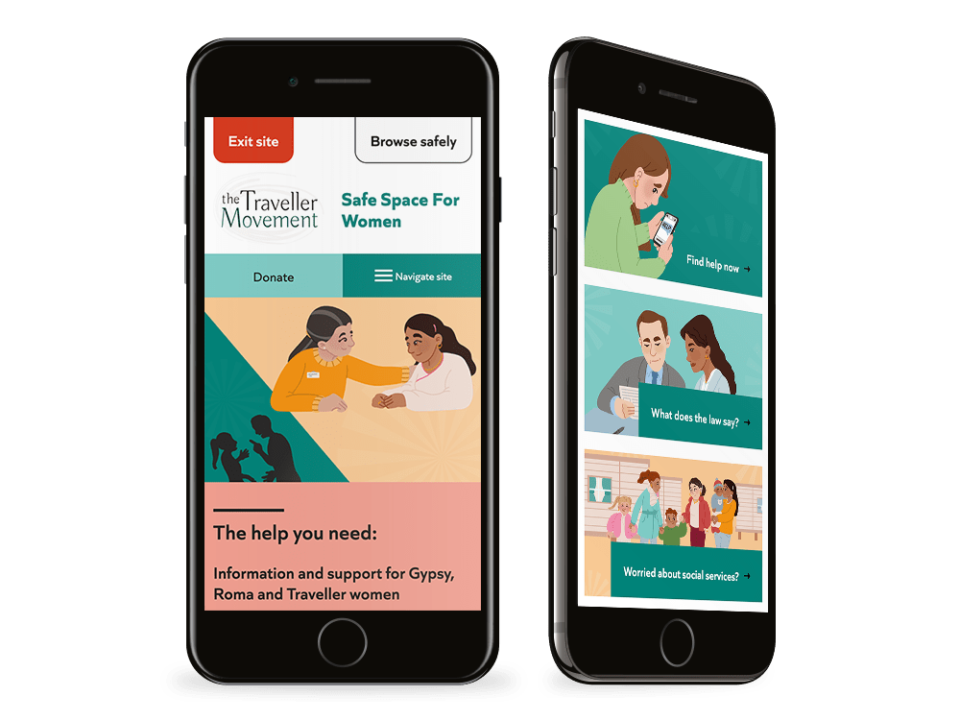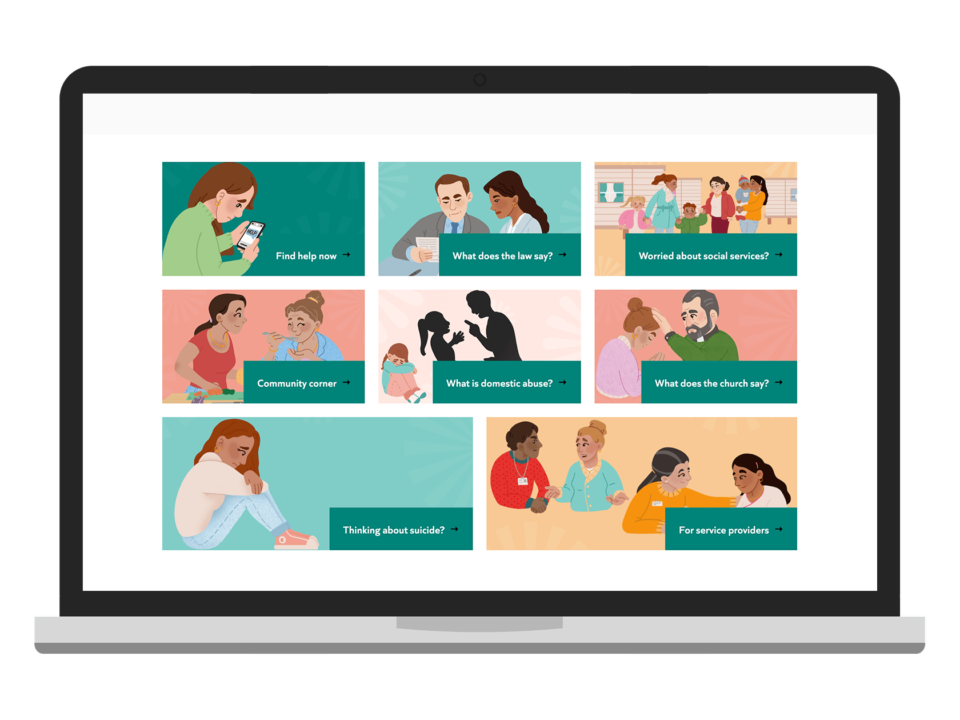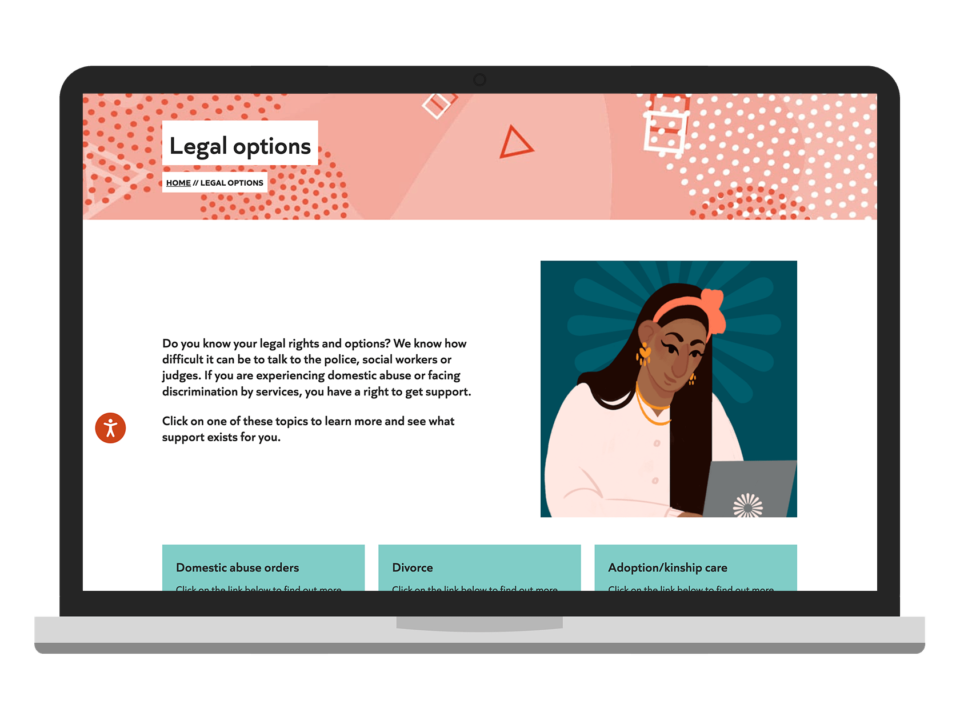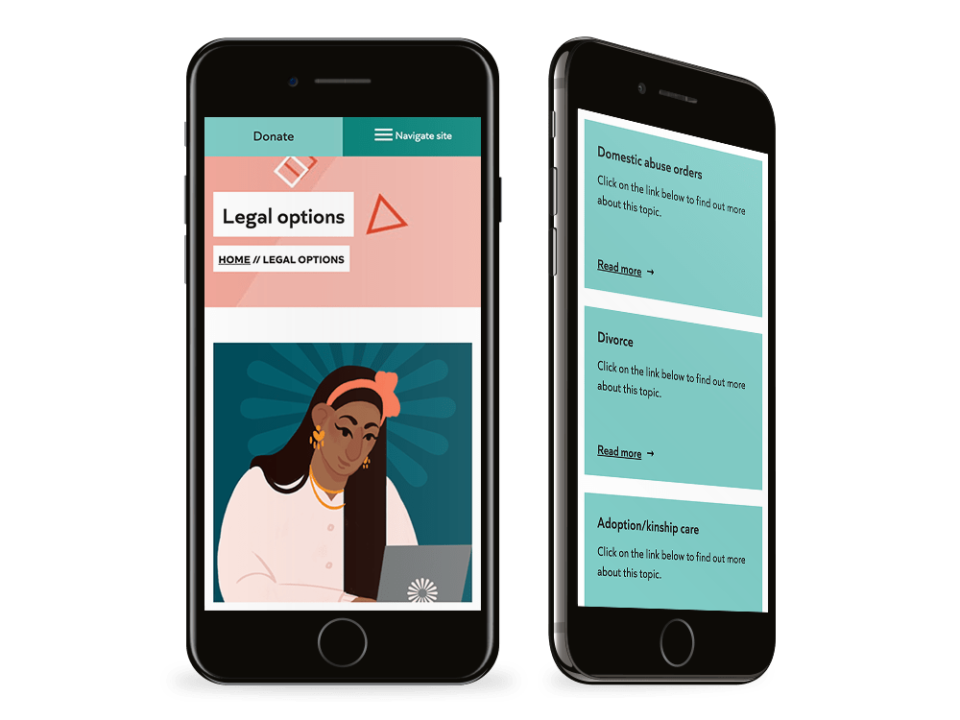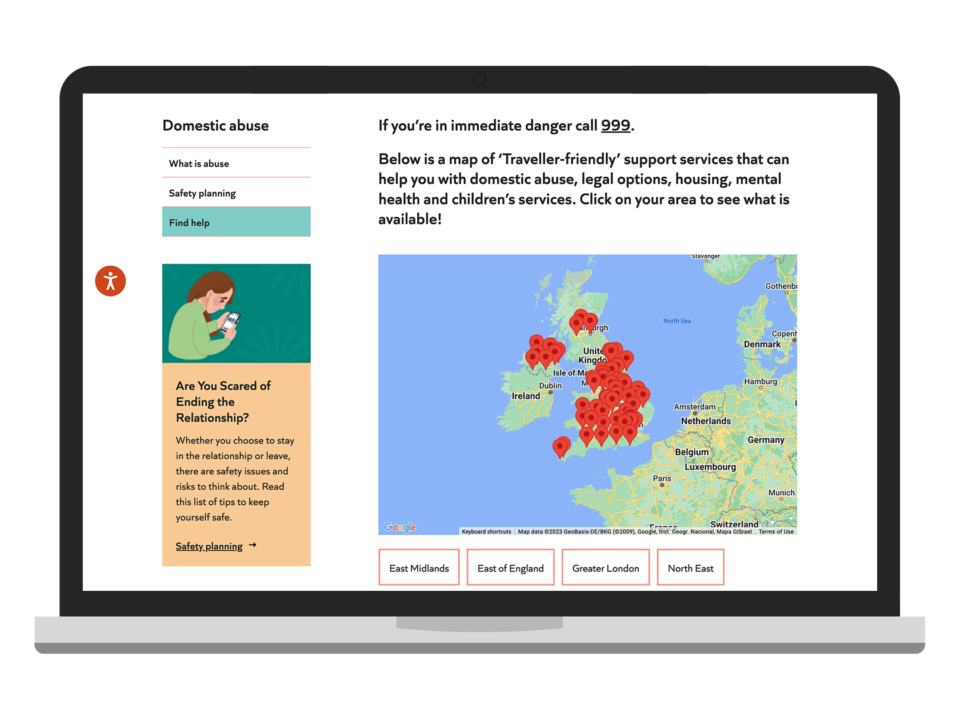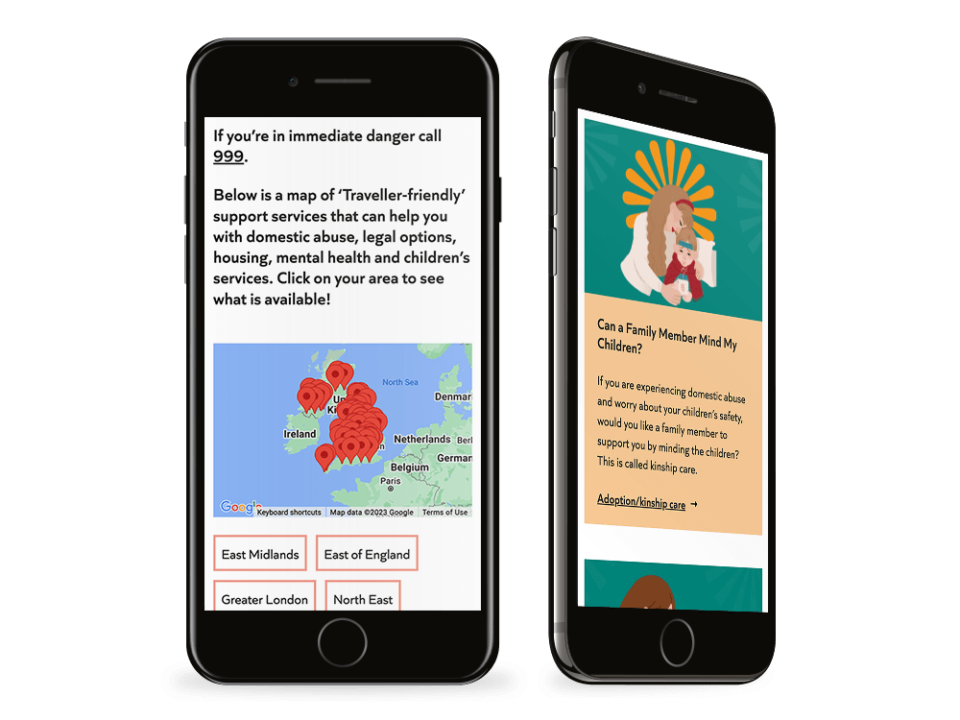 The Traveller Movement
Safe Space for Women is a brand new concept for women from Romany Gypsy, Irish Traveller, and Roma (GRT) communities, who are survivors of domestic abuse. It was devised by the Traveller Movement, an advocacy group that has been tackling discrimination, and promoting the rights of GRT people for 25 years.
The brief
The Traveller Movement needed a dedicated microsite where valuable resources for survivors of domestic abuse could live. They had identified that women visiting the website were likely to have some combination of limited time, focus, literacy, and freedom. So the website and all the content on it had to be accessible to women facing these challenges.
The website
Mapping out the Safe Space for Women microsite was a hugely collaborative process. The Traveller Movement brought their own engaging video content and bespoke illustrations to the project, while Castlegate IT applied their expertise to structure the website in a way that was easy to use and quick to navigate. Taking design cues from the illustrations, we introduced a warm colour palette, to create a mood of reassurance and calm.
To maximise the website's accessibility, we incorporated Reach Deck. This third-party widget is a comprehensive accessibility tool with an array of uses. It can highlight sections of the website, make an audio recording of each page, and translate words and phrases into images with its picture dictionary function.
Another important feature, the 'Exit Site' button, is a constant and vivid presence on the website, giving users the option of leaving seamlessly. As well as this, the call to action 'Find Help' appears in multiple locations around the website and takes visitors to a custom-made map function. Here, relevant services are arranged by region, so that support can be found swiftly. And to foster solidarity between users, we created 'Community Corner'. This is an area of the website featuring film content, interactive workshops, and training opportunities.
The result
Safe Space for Women succeeds in carving out a welcoming and inclusive digital refuge, where women can quickly, easily, and safely access the vital resources they need – even in times of crisis. The Traveller Movement valued having a website partner who could cooperate effectively, providing advice and assistance where necessary. We hope that the website will have a meaningful impact on the lives of GRT survivors of domestic abuse for years to come.