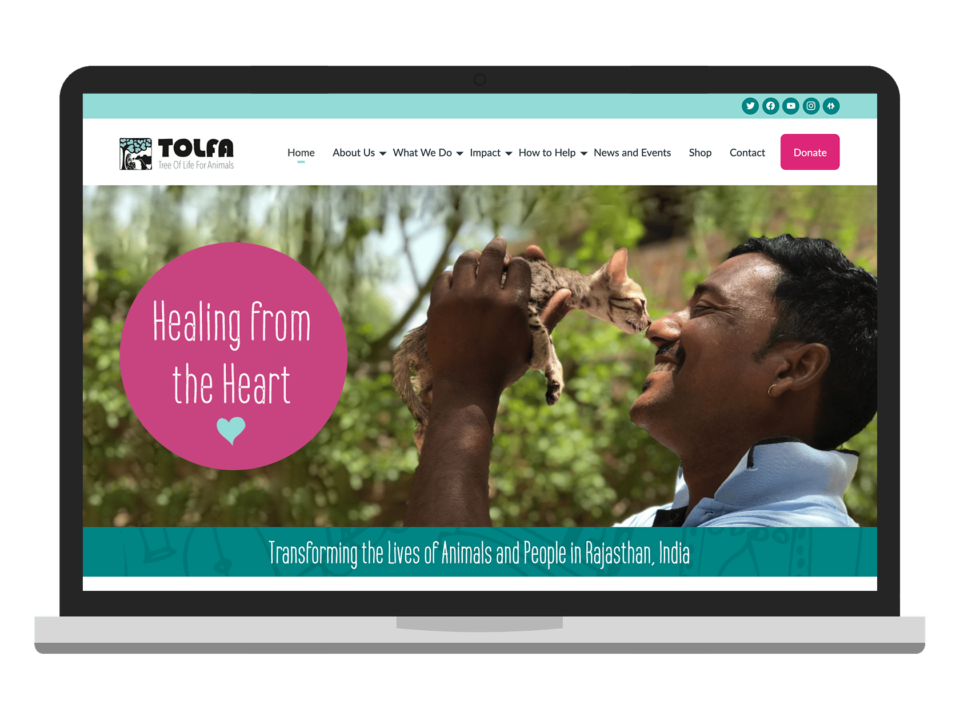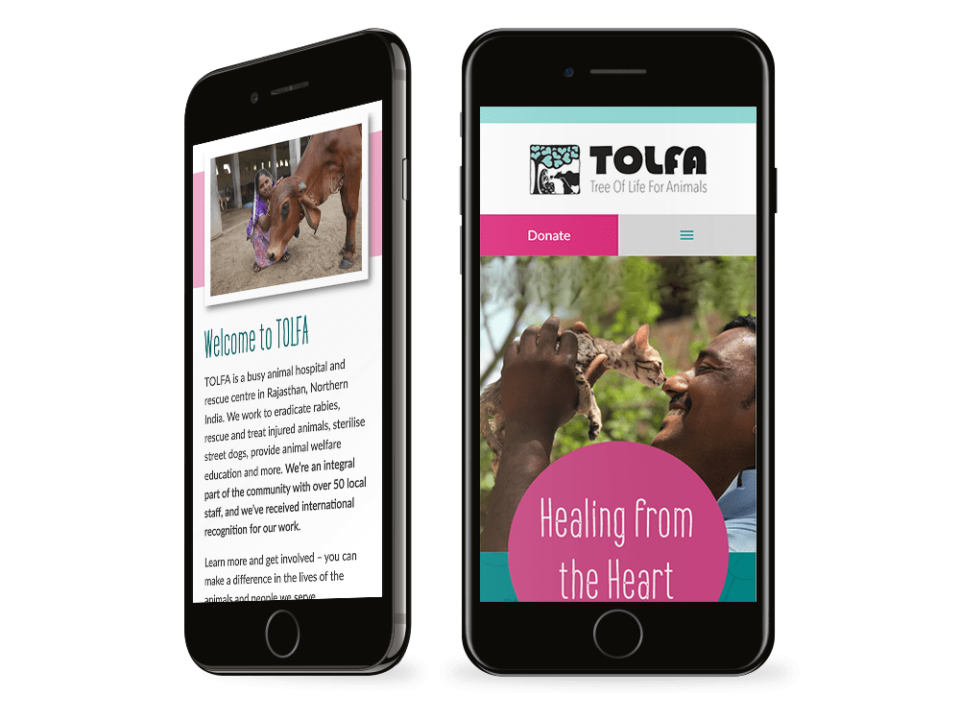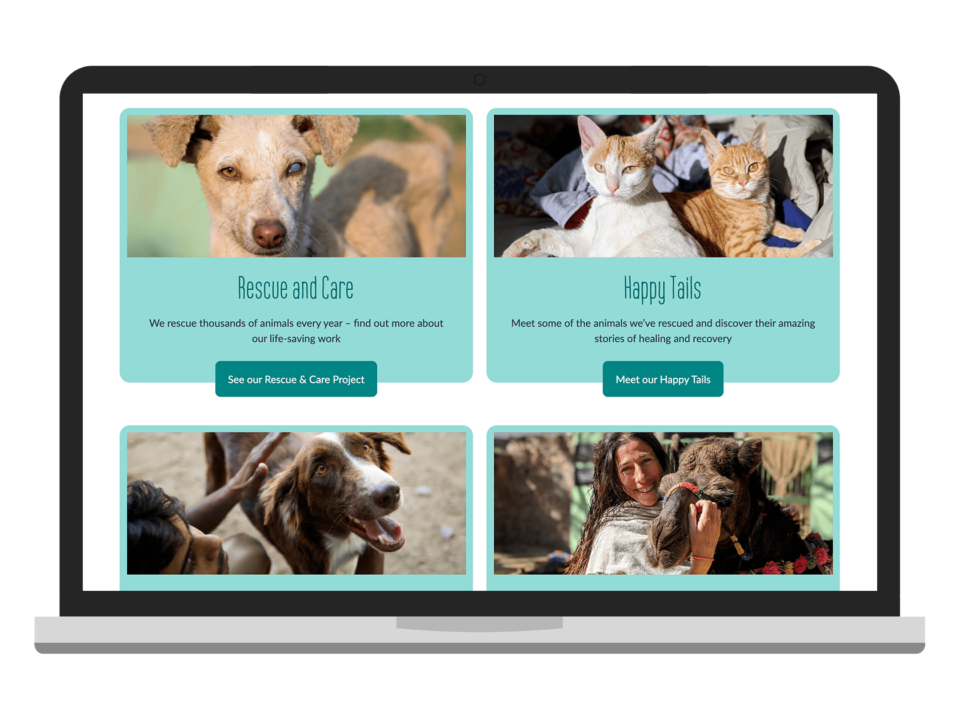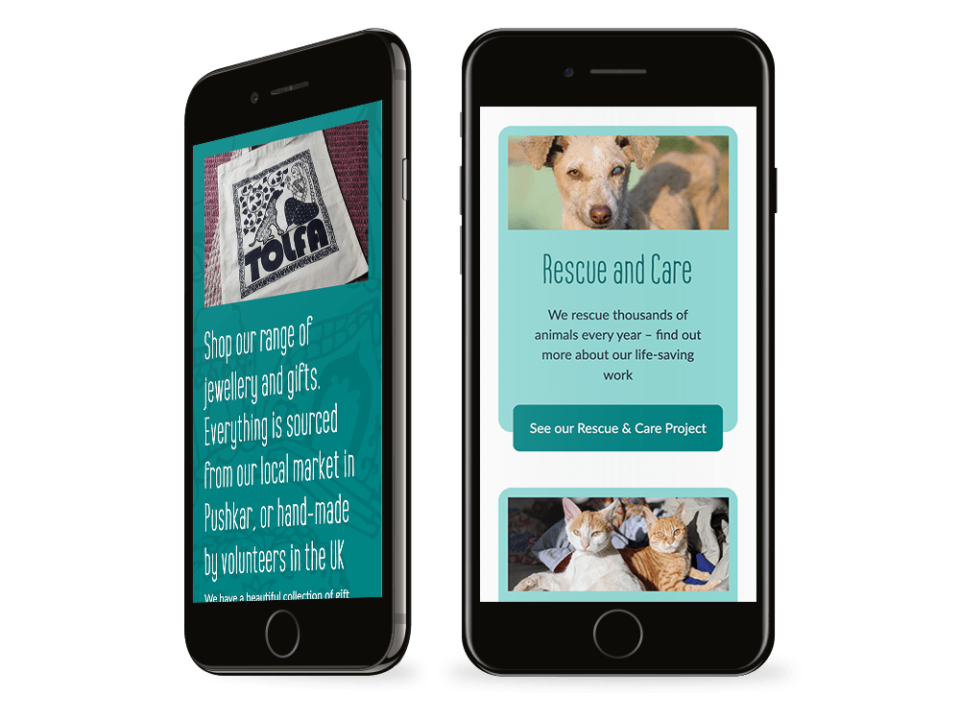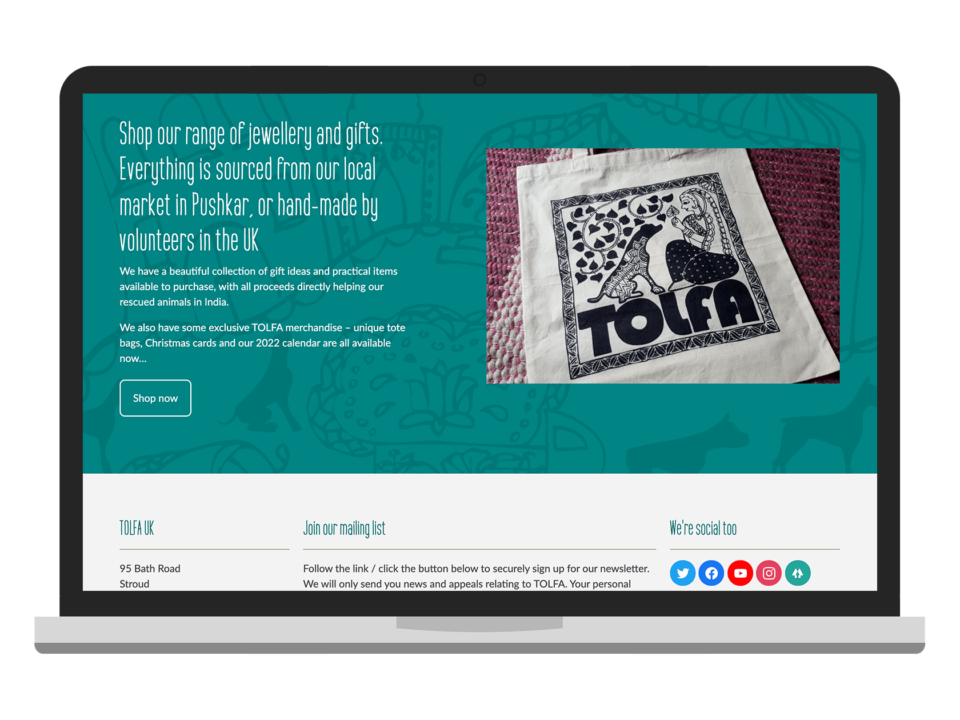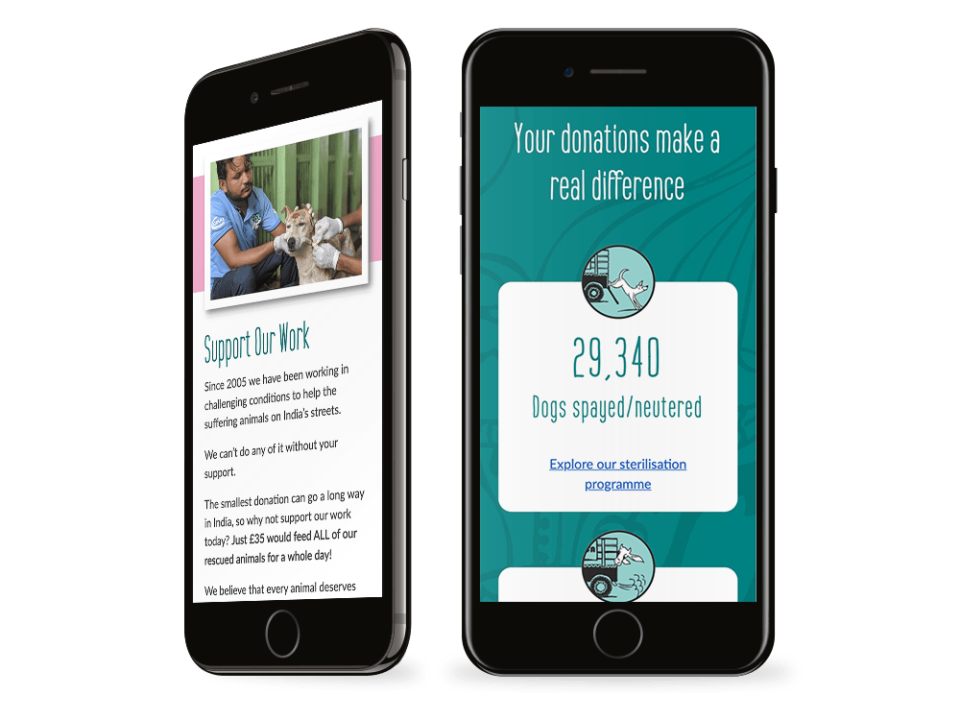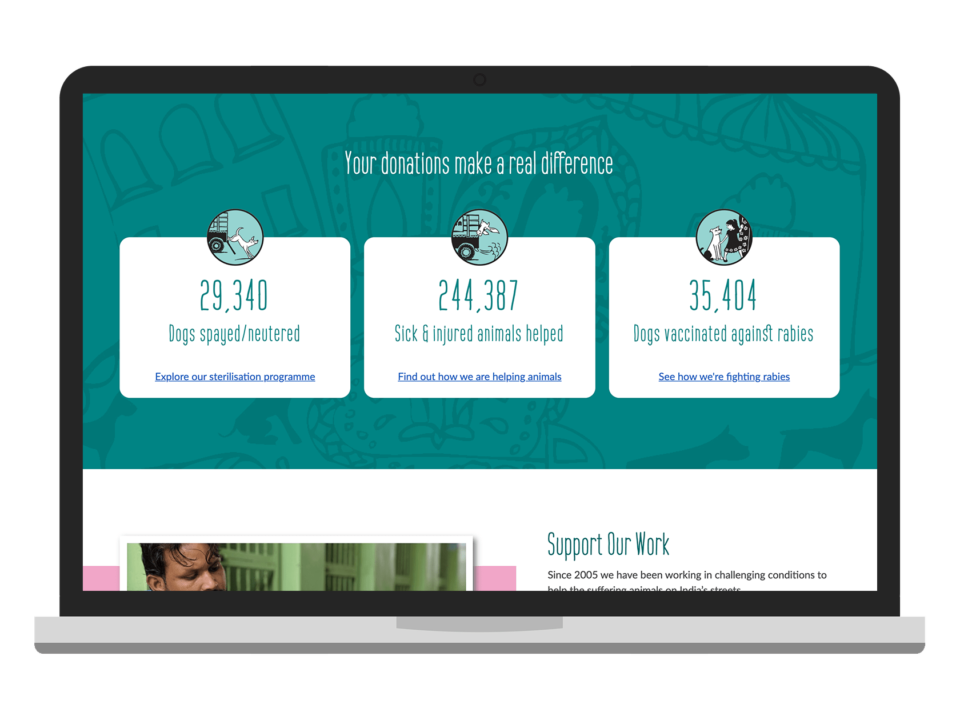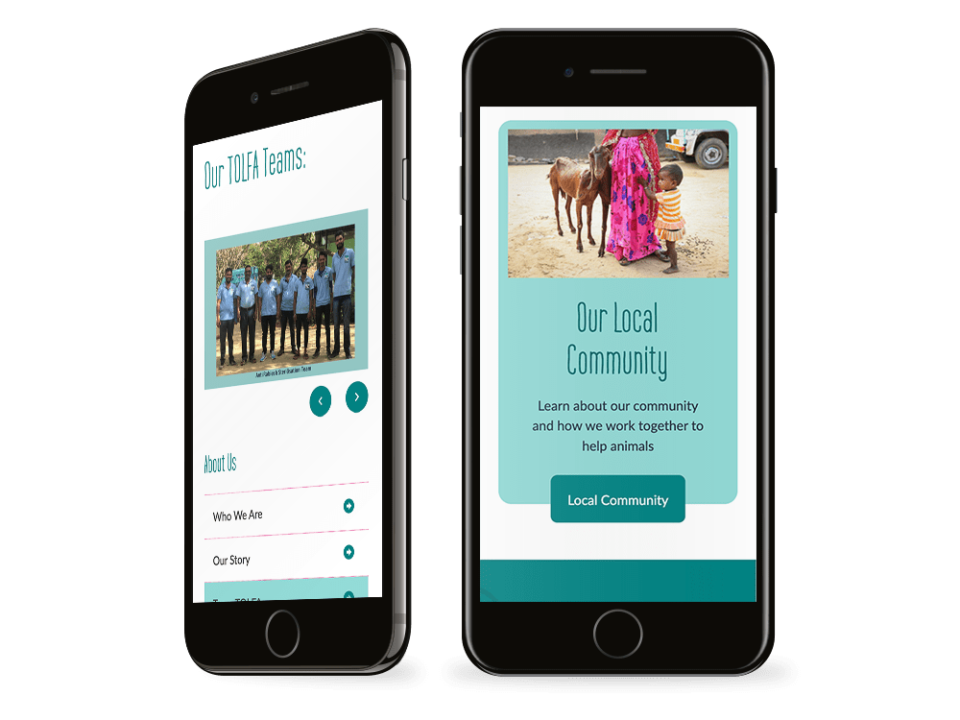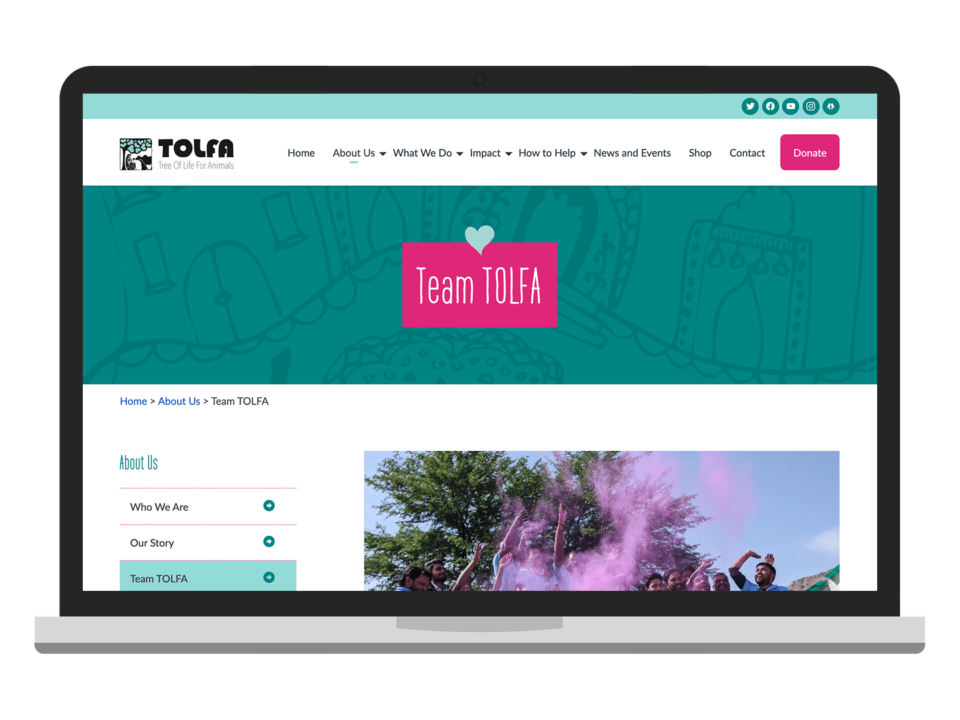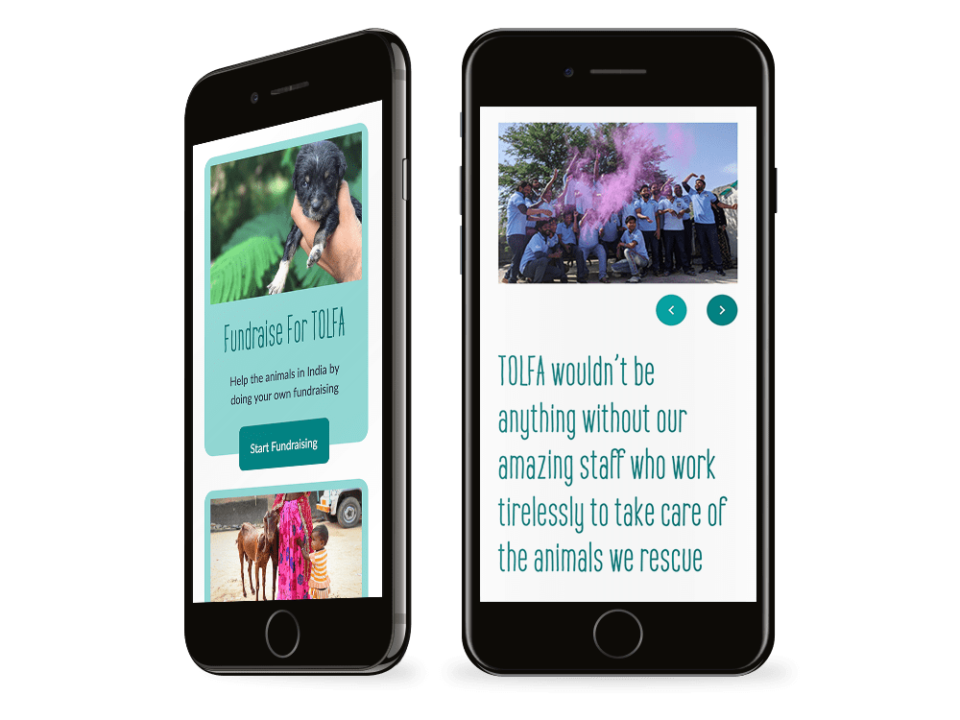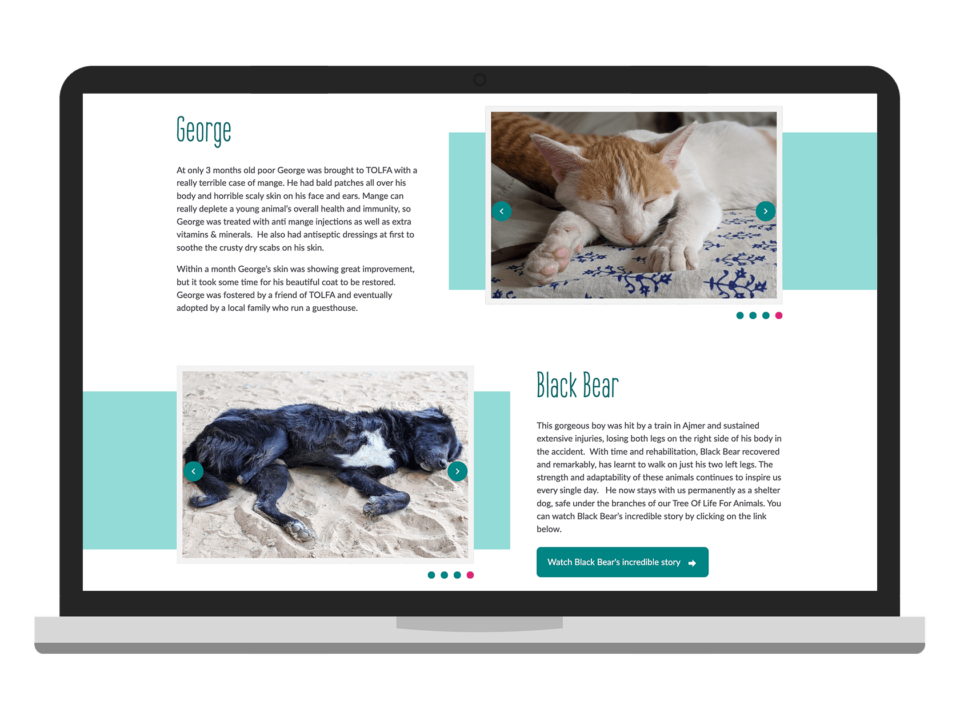 TOLFA
Tree of Life for Animals (TOLFA) is an animal rescue charity in Rajasthan, India. Since opening in 2005, TOLFA has won numerous awards and now have the facilities and staff to care for up to 600 animals at once.
The brief
Having developed into a major charity organisation in North India, TOLFA needed a new website. The website would need to be engaging and informative, giving a clear view of the charity's work and serving as a first port-of-call for prospective donors.
The website
Any charity needs a website which is both professional and attention-grabbing. For TOLFA's site, we used bright colours, patterns and scripts designed to evoke the vibrancy of the charity's home in Rajasthan. Great photography of both animals and staff takes centre stage, while a clear site structure and navigation system enable visitors to easily access a wealth of well-organised information on the charity's work.
Special features on this site include live counters on the home page displaying the total number of animals rescued and vaccinated, and a Happy Tails section containing thoughtfully written case studies of some of the animals TOLFA has helped.
The result
TOLFA's new site features everything they need in order to engage the public. An easily content-managed news section lets them keep their audience up-to-date on new happenings, and prominent donation and shop links play a vital role in raising funds.