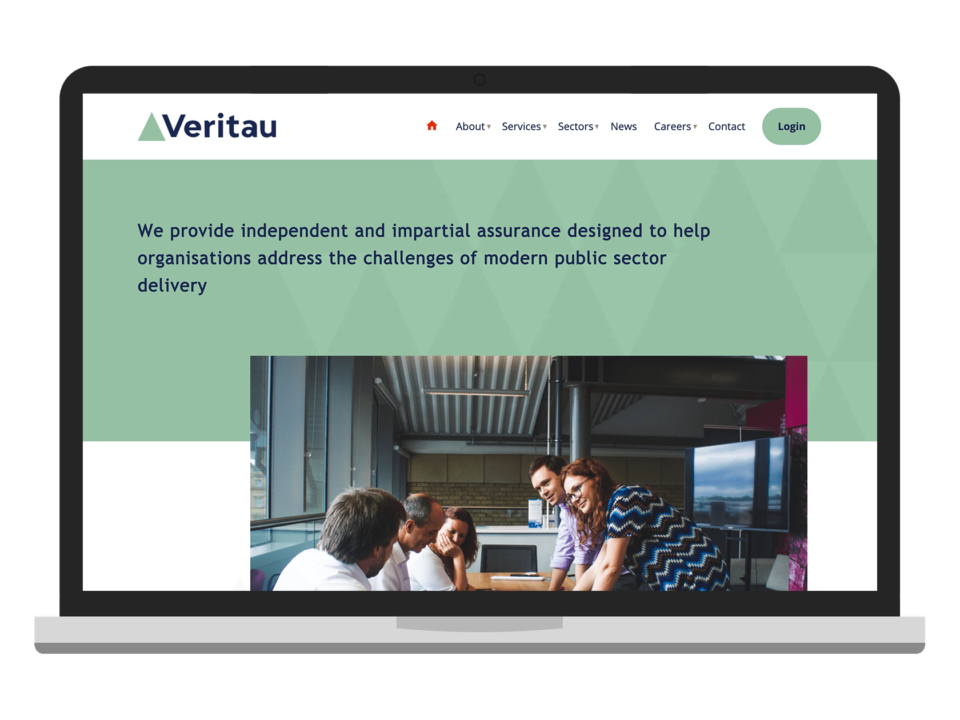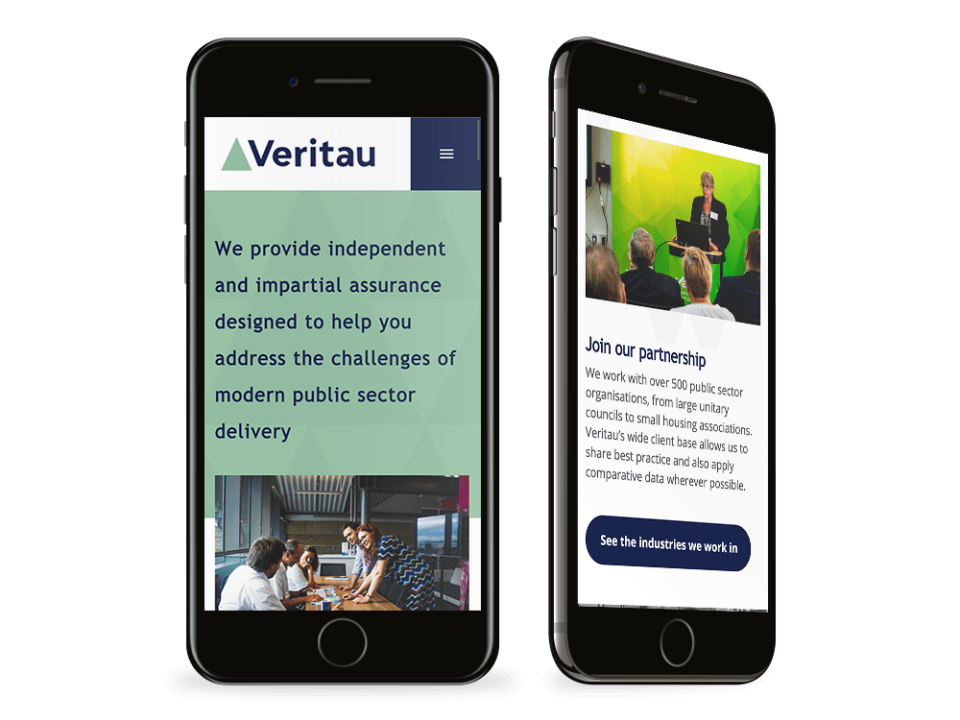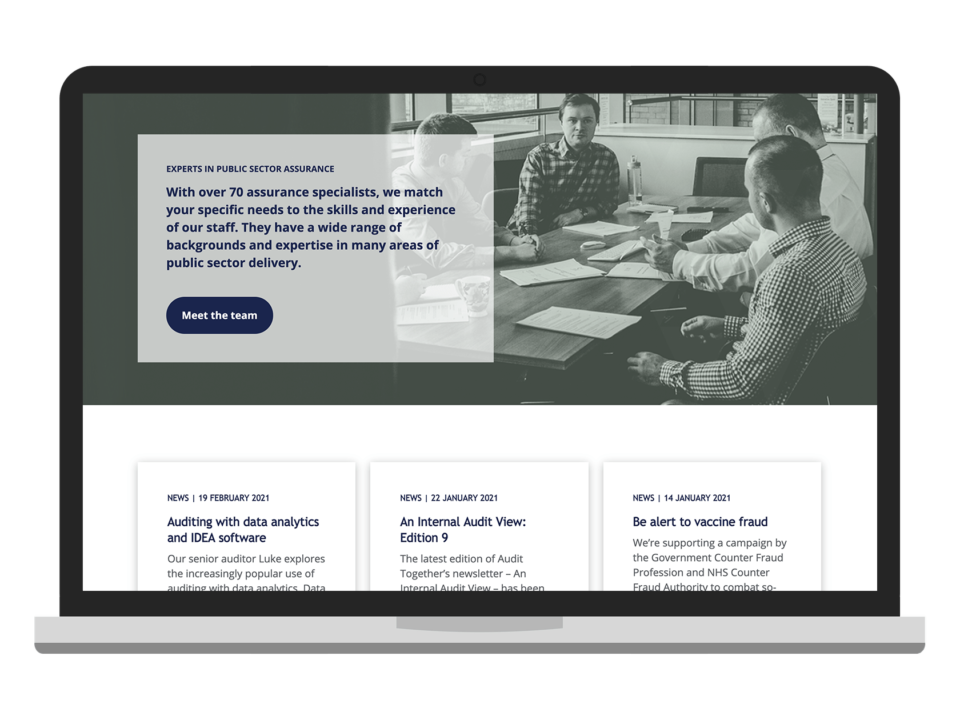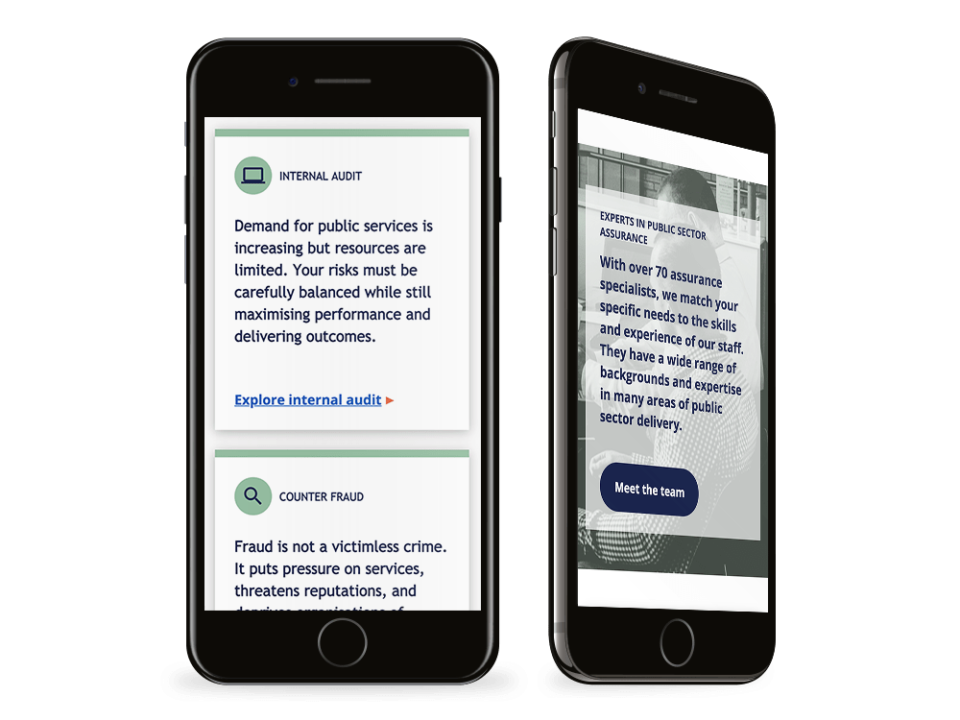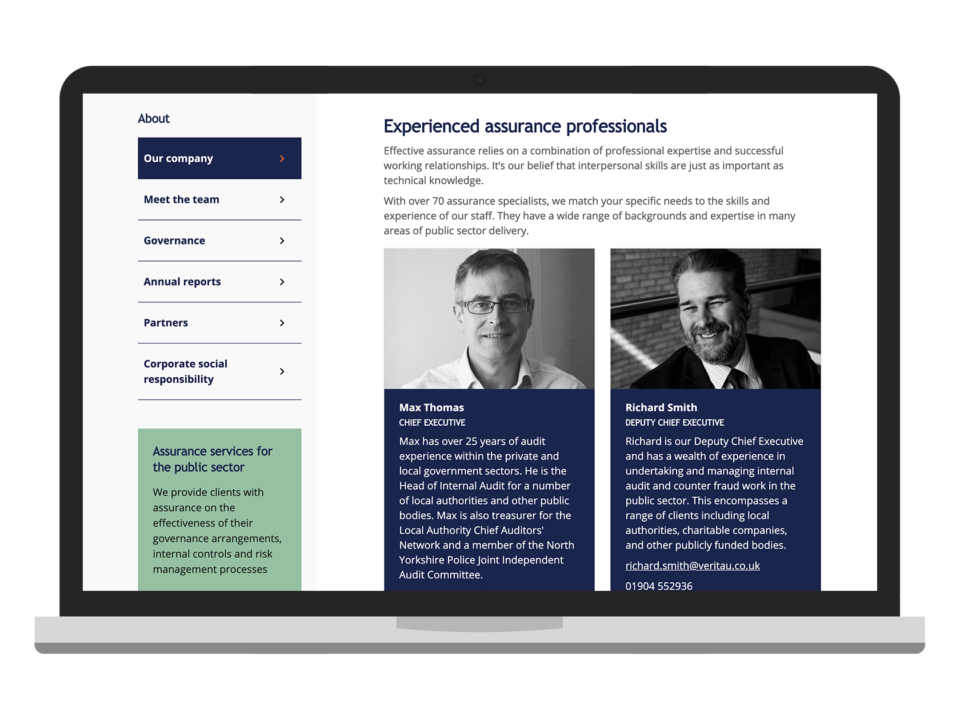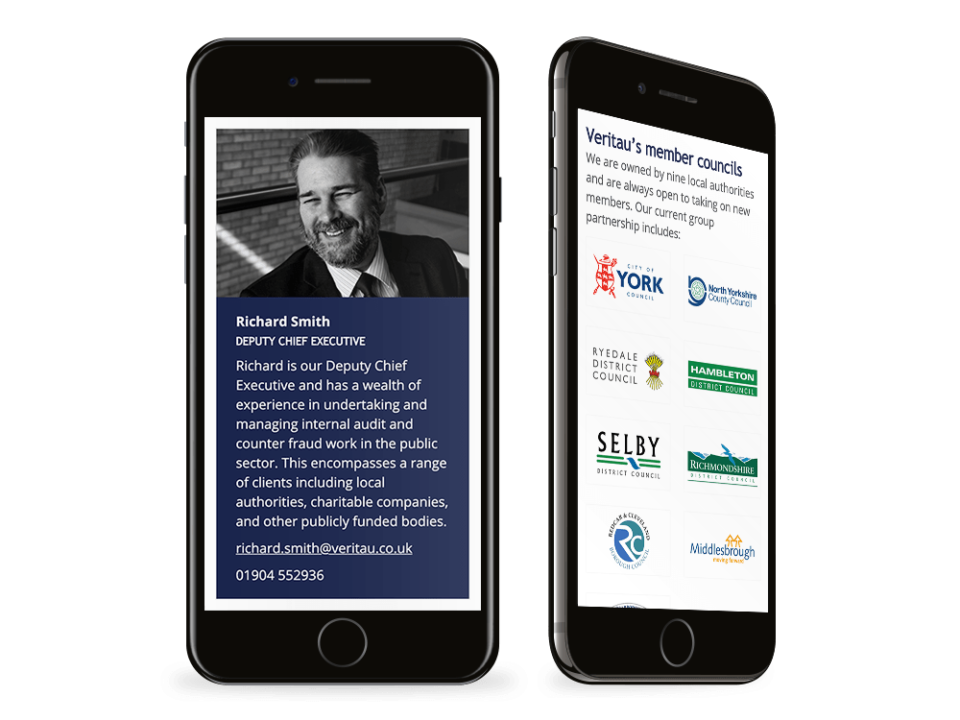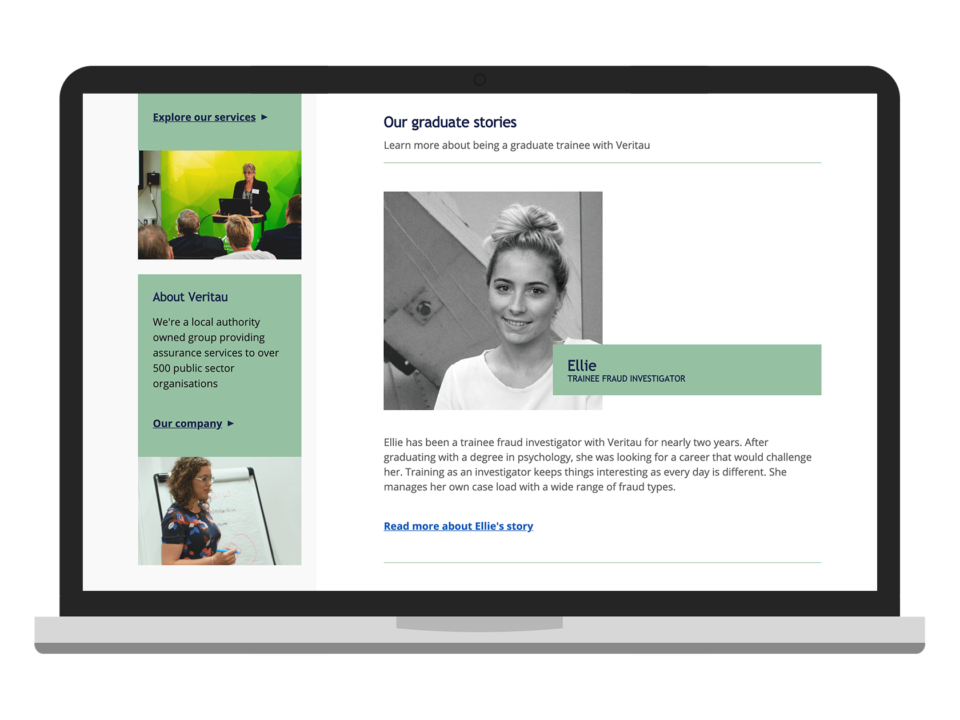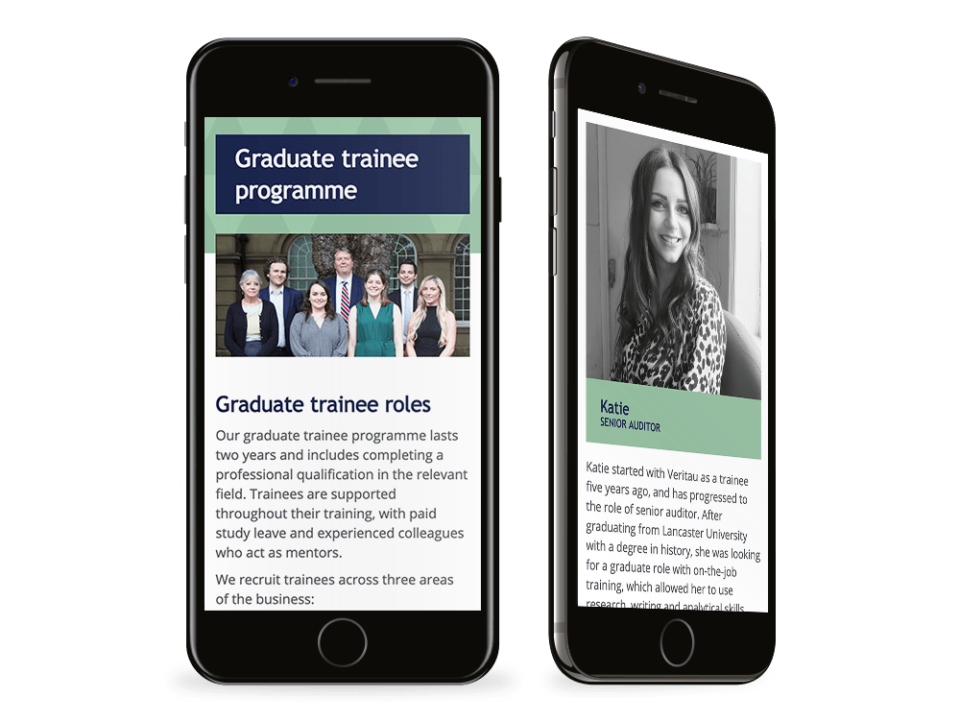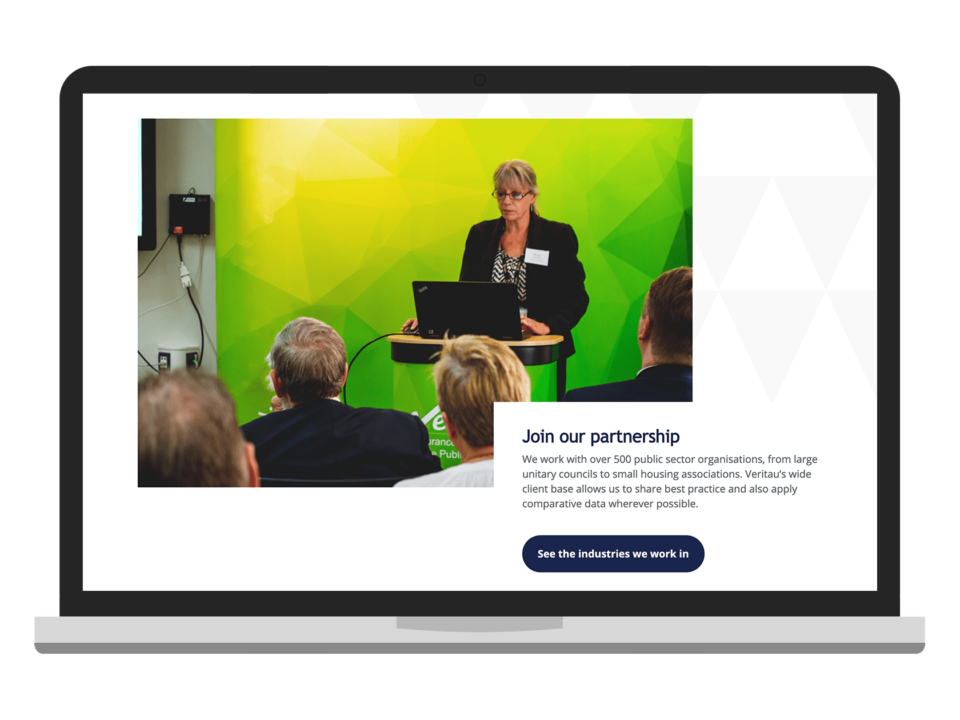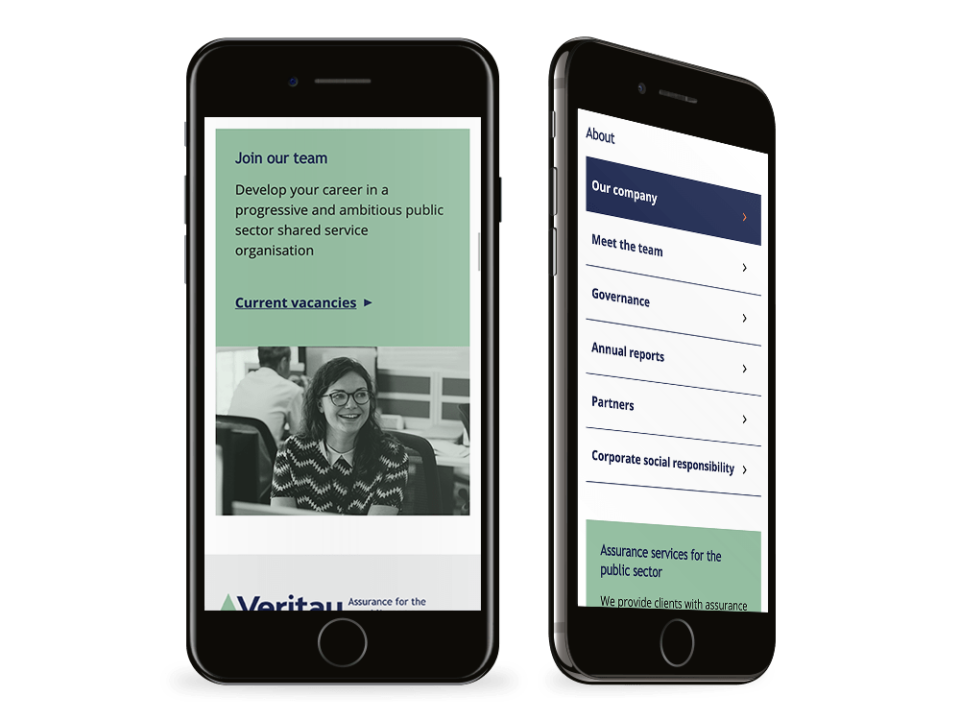 Veritau
Veritau provides assurance services to public sector organisations in Yorkshire and north east England. With nine partner councils, 500+ clients and over 70 members of staff, Veritau's services include internal audit, counter fraud, information governance, risk management and data analytics.
The brief
Formed in 2009 by a partnership between North Yorkshire County Council and City of York Council, Veritau has grown rapidly over the years to take on a total of nine member councils. Having undergone a recent rebranding, Veritau required a new website which would tie in their new brand identity and properly reflect the breadth of services now offered by the company. Veritau also needed a modern replacement for their dated client portal system to provide better value to their clients.
The website
It can be challenging to convey certain services – like assurance and information governance – using images. Rather than rely on impersonal stock photos, we went for a stylish typographical design that integrates Veritau's branding throughout. We used high quality photographs of the team at work to give a personal feel to the site, and reflect Veritau as a trustworthy and approachable organisation.
We carefully considered user journeys to build a site that's easy to navigate, enabling visitors to explore Veritau's service catalogue and quickly find the information they need. Simple content management tools mean Veritau can easily keep the News and Careers sections up to date and expand the site as required.
The portal
We replaced the dated client portal system with a future-proof, fully-featured bespoke platform which can be expanded upon and improved as needed. The system includes a simple dashboard allowing users to quickly find what they want. Users can browse the document library, download documents or add them to their favourites, access e-learning modules and read Veritau news bulletins.
All content is classified according to Veritau's services, meaning that the portal will open up access to all documents, bulletins and e-learning modules that the client needs, simply by adding a service to the client account. The portal also features a file-sharing system where users can deliver private files to Veritau, or access documents specific to them.
We replaced a manual system of managing client meetings by building a bespoke calendar system capable of releasing meeting slots to clients in different regions of the country. Users are notified when slots are released in their area and can book and manage their meetings directly via the portal.
The result
Veritau now has a website which reflects their status as a trustworthy and professional organisation with a broad range of capabilities. Their portal system upgrade allows them to keep up with, and get ahead of their competitors, and integration of branding unifies the different services offered by Veritau, while making the site look modern, dynamic and interesting.