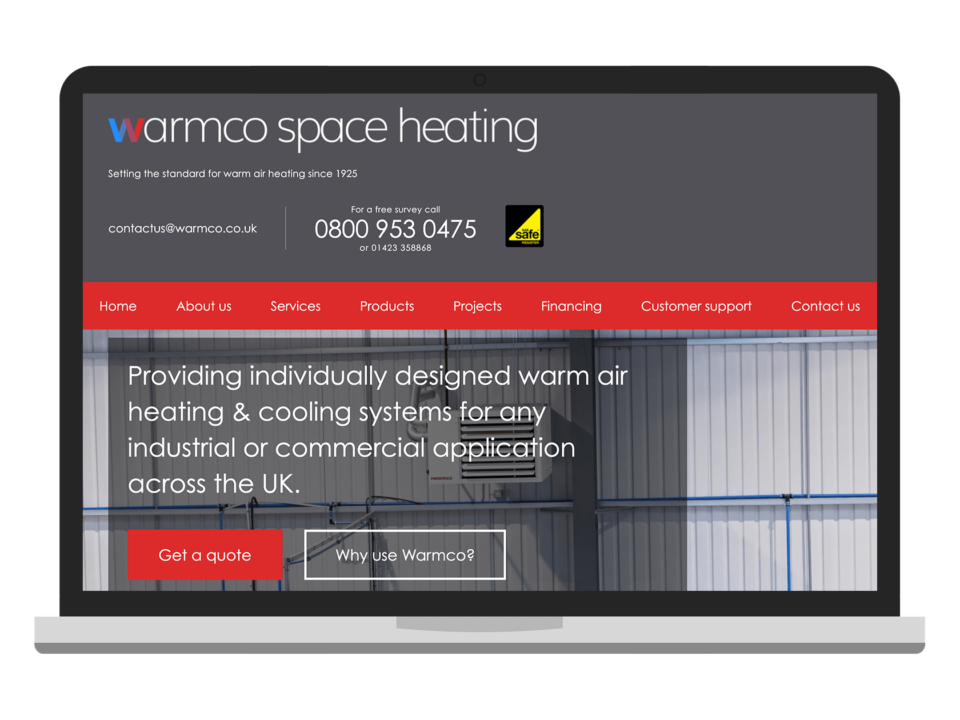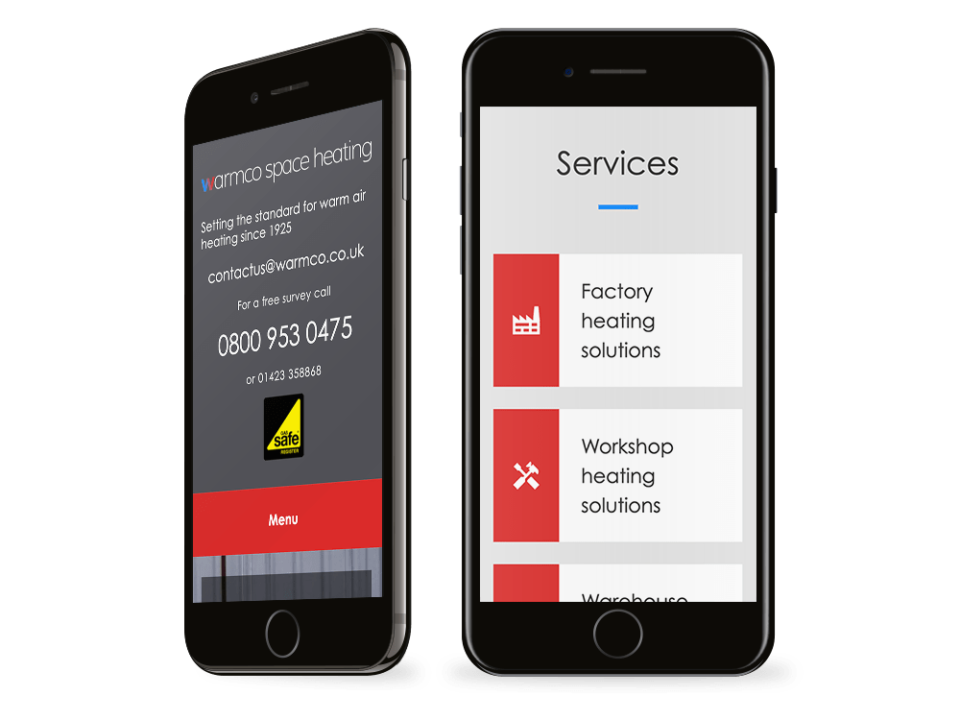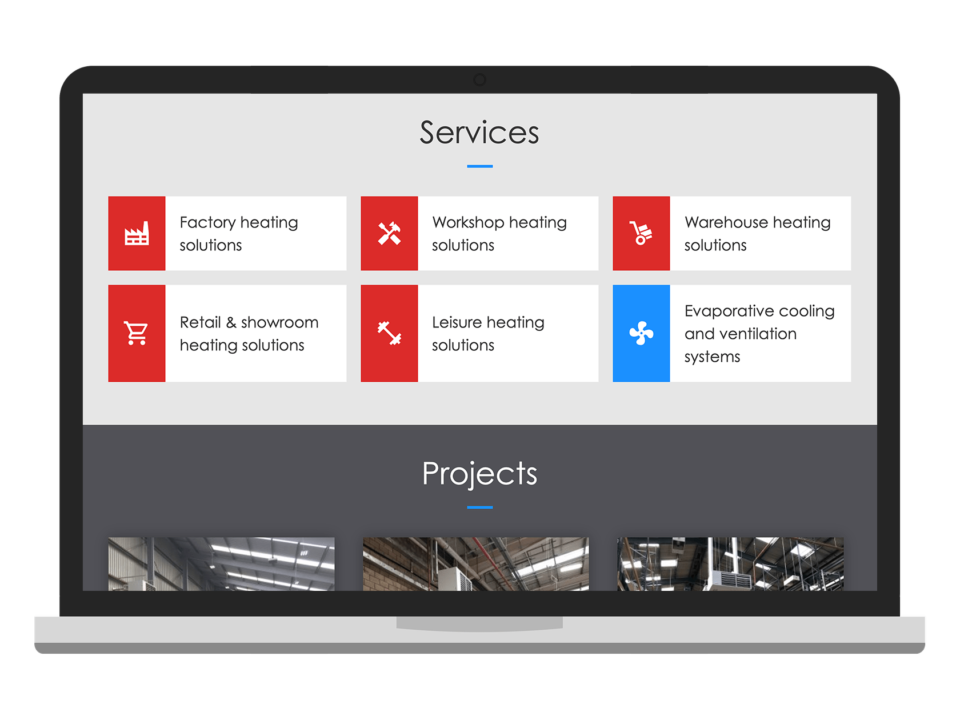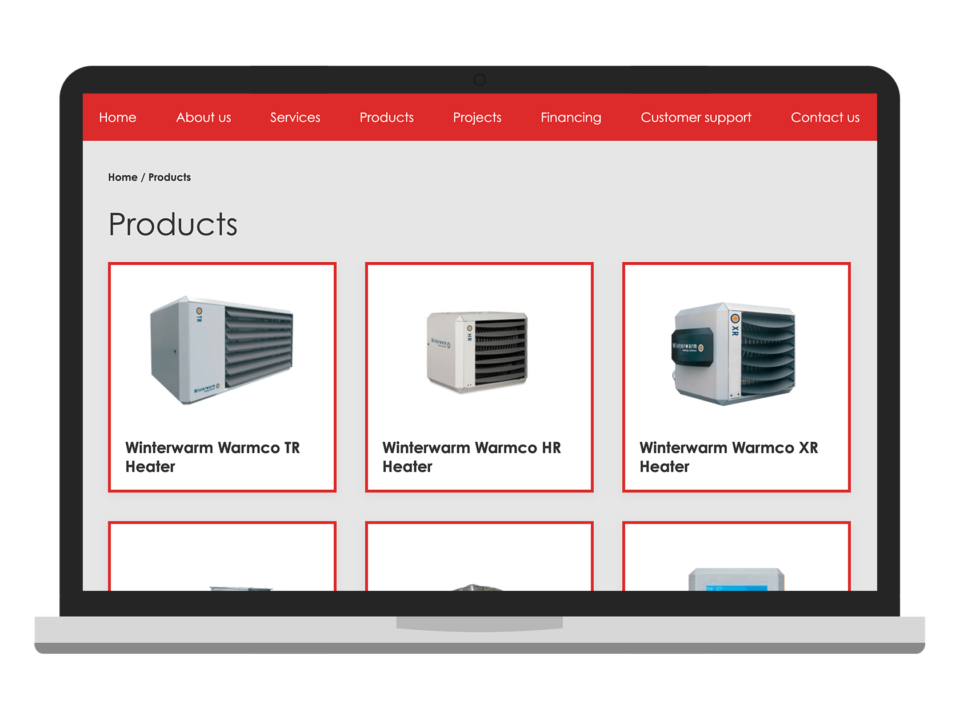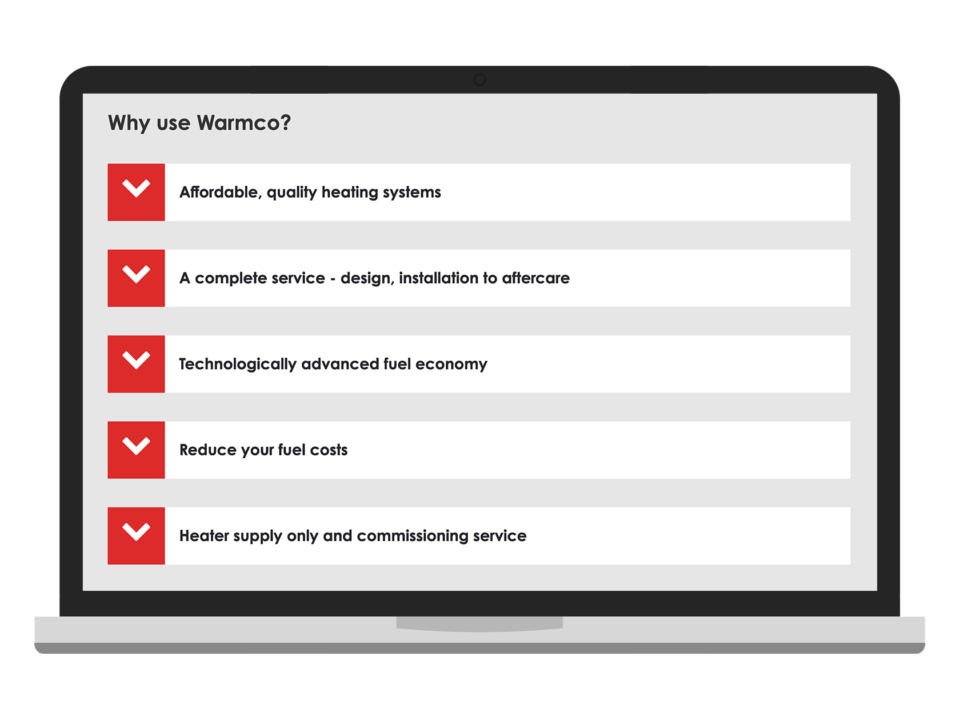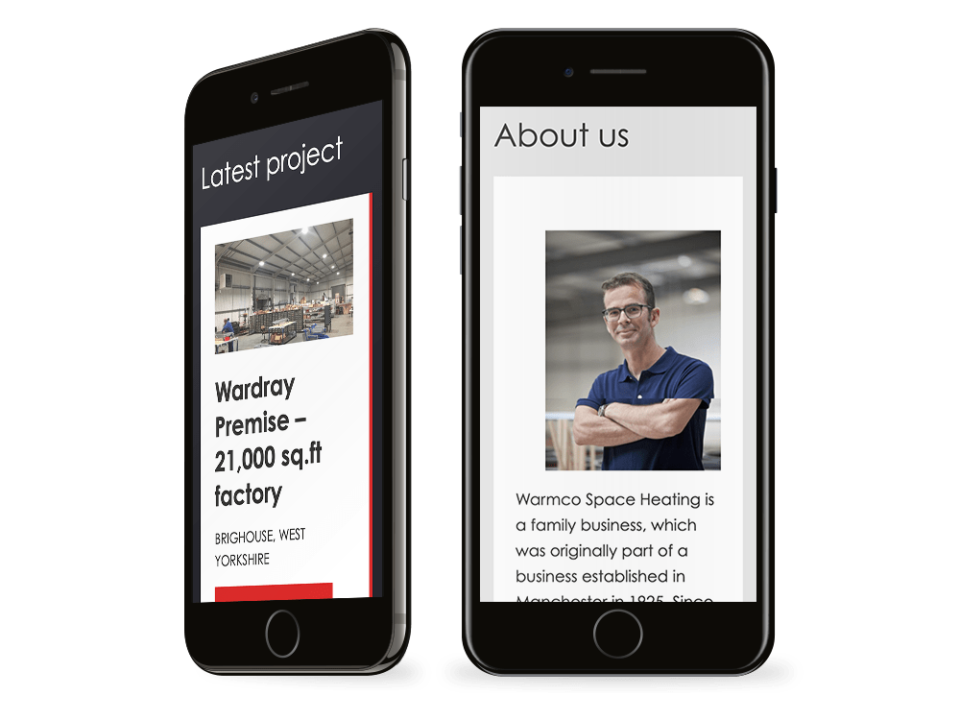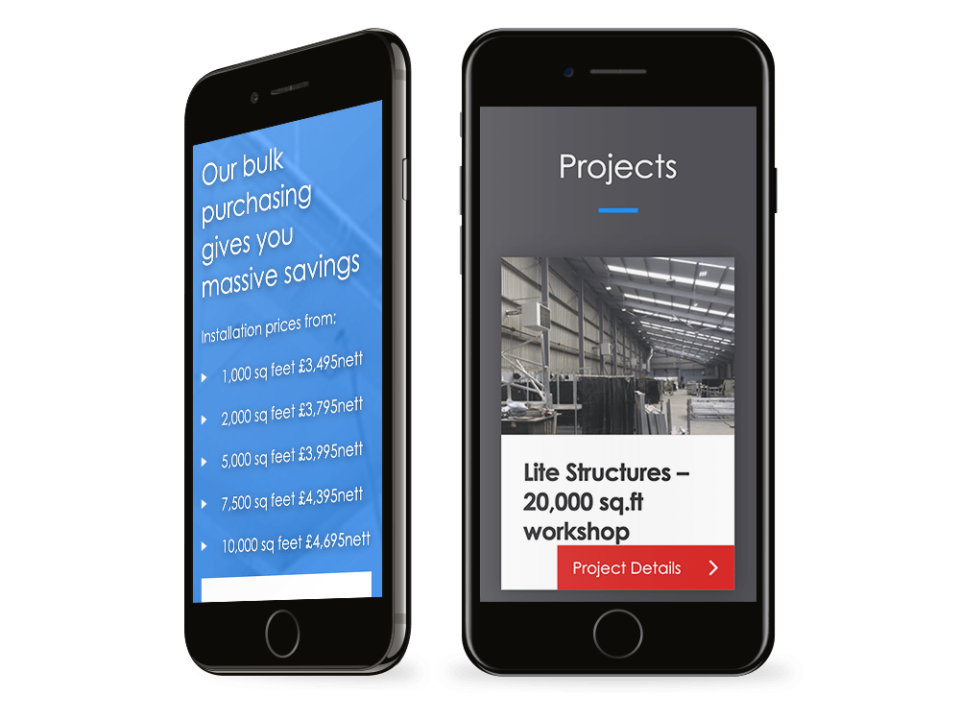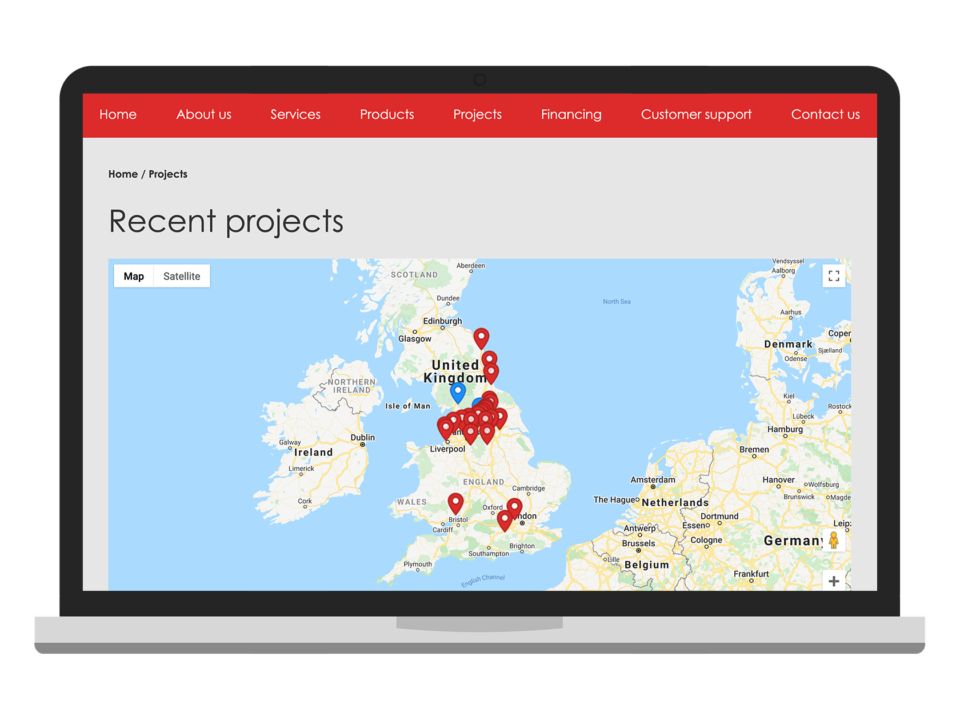 Warmco
Warmco are an industrial and commercial heating specialist, providing individually designed heating, cooling and ventilation systems for all applications across the UK.
The brief
With their old website showing signs of age, Warmco was in need of an updated website which would enable them to show their diverse product catalogue and impressive portfolio in its best light.
The website
Visually, we opted for a clean and minimal design, with high-quality photography (from Furmoto Photography) that lets Warmco's work and products speak for themselves. A carefully considered menu and site layout makes navigation simple for all visitors, while prominent contact details and quote request form mean it's as easy as possible for prospective customers to get in touch.
The result
Warmco's new site enables visitors to easily browse their product range and find out about the company's services, while also providing a straightforward content management system for Warmco to keep their site updated. The standout feature of this site is the projects section, which details dozens of Warmco's previously completed projects. These portfolio entries can be sorted by category or by geographical location using an interactive map, and give visitors real insight into the range of applications that Warmco can provide for.