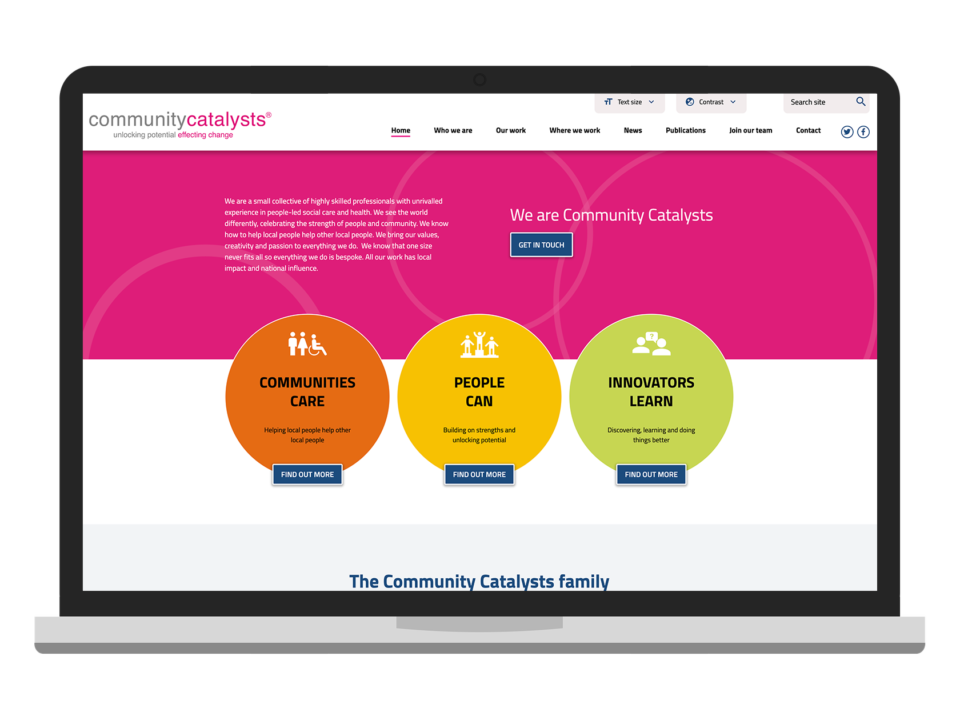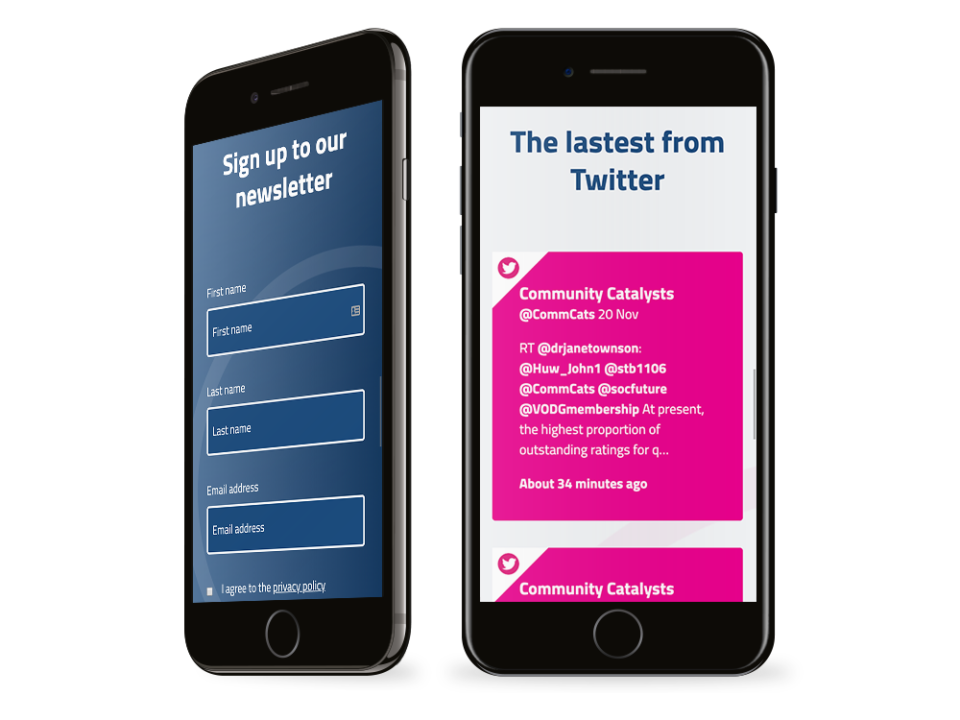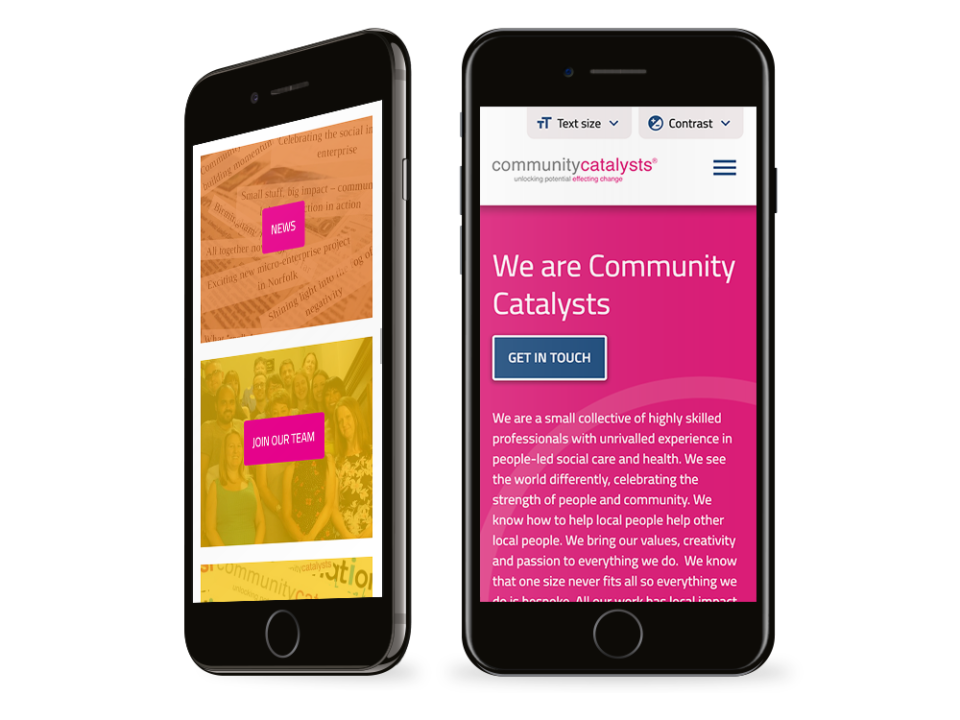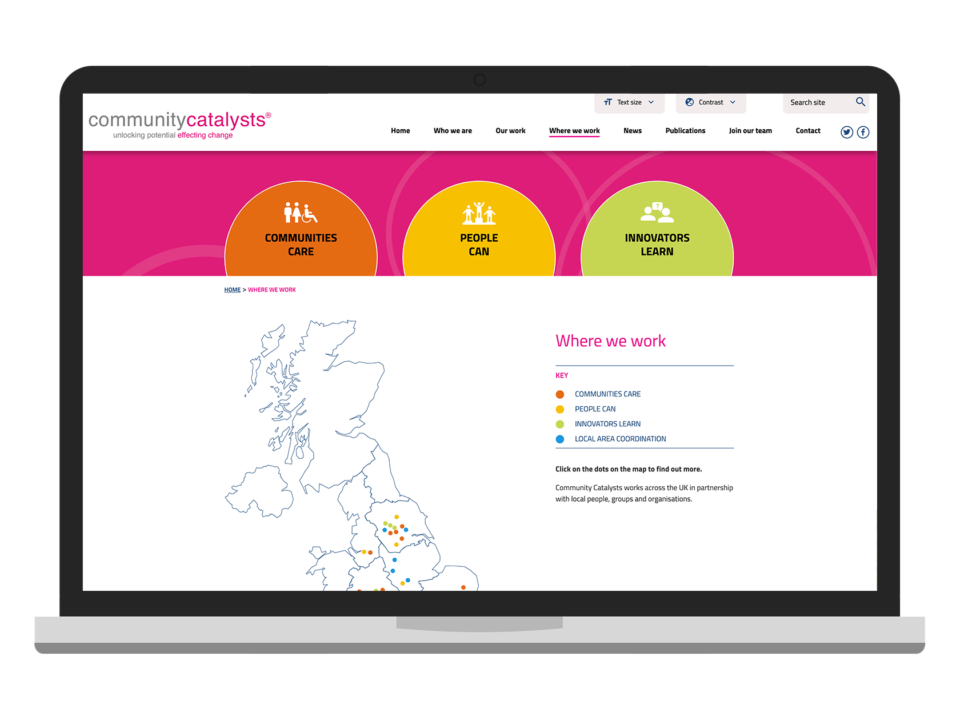 Community Catalysts
Community Catalysts are a not-for-profit organisation centred around a small collective of highly skilled professionals. The organisation's aim is to help local people help other local people. They offer bespoke solutions in people-led social care and health and bring their values, creativity, and passion to everything they do.  Their work has local impact and national influence.
The brief
Having had a website that stood in place for 10 years, the team at Community Catalysts felt it was time to update the appearance of their website to reflect their position as experts within their field. It was important that the new design retained some key style elements of the organisation, but had a more modern feel and a more intuitive user journey. Accessibility was key during the initial phase of the project, and a constant consideration throughout the design process.
The website
The site we built for Community Catalysts retains many of the visual elements from the old site – bright colours and incorporation of the rings from their logo – but embeds them into a more contemporary overall design. Information is clearly laid out on the homepage, and site navigation is aided through the use of icons and clear calls to action. To ensure the highest level of accessibility, we incorporated contrast and text-size controls for the user.
The result
The eye-catching new website reflects Community Catalysts' status as a progressive, professional and influential organisation in the not-for-profit sector. Building the site on the WordPress platform means that the Community Catalysts team can easily update it, while clear signposting and a considered site layout ensures that the public and affiliated organisations can quickly and easily access the information they need.