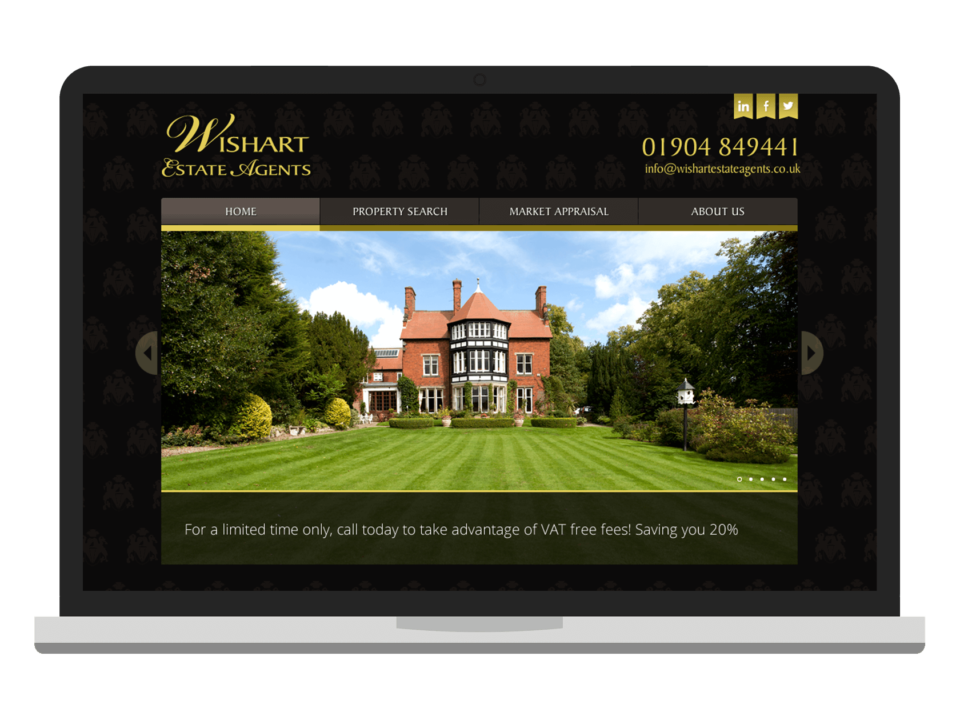 Wishart Estate Agents
Starting up a brand new estate agency aimed at high-value clients is not an easy thing to do. Everything must say 'professional' from the very start. Lucie Wishart came to us for the launch of her new estate agency aimed at high-end luxury properties in the York area.
Whilst the site will grow with the business, the look and feel is crucial to get right straight away. She had already commissioned branding design from MotoShack, and commissioned high-quality images of the properties with which she'll be dealing. With these as a solid base we were able to carefully build a website design which we think hits just the right note.
As the business develops, we hope to be adding more functionality to the site. Expect great things from Wishart Estate Agents!