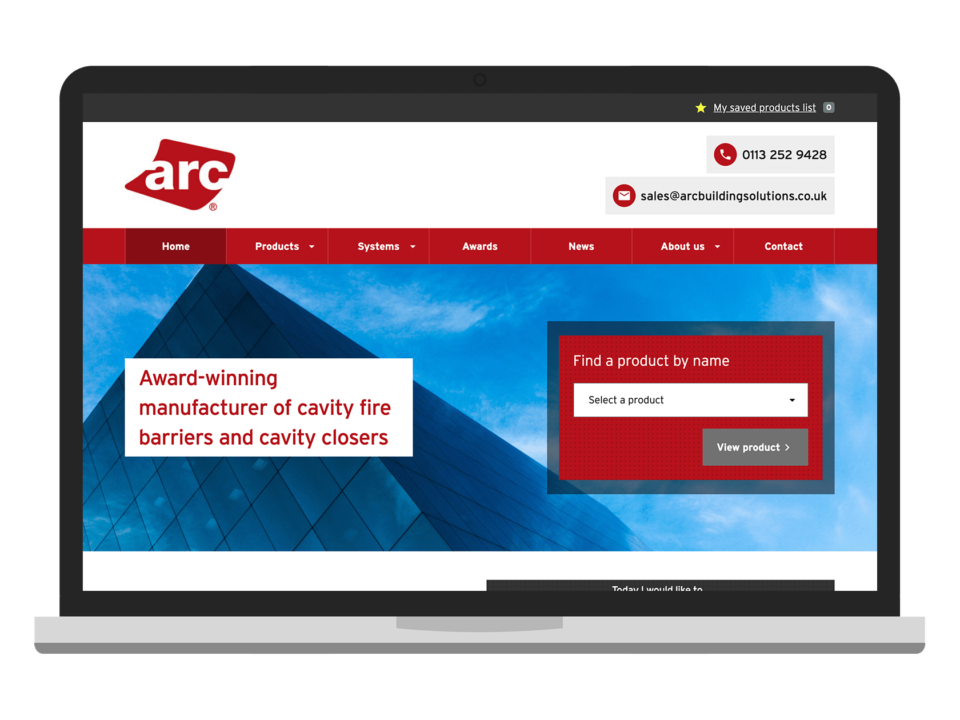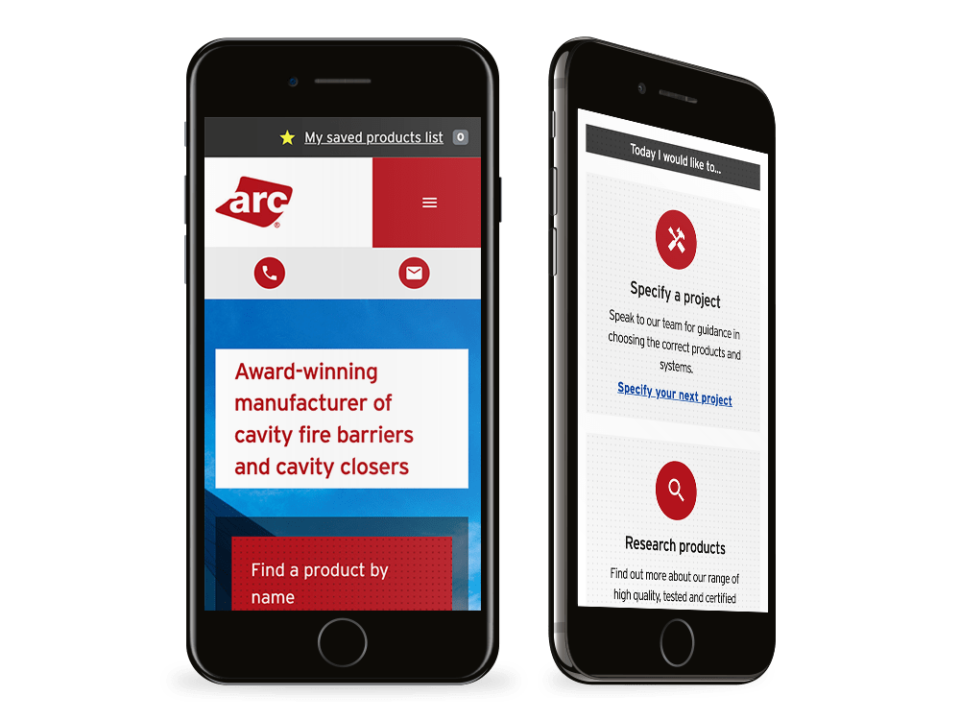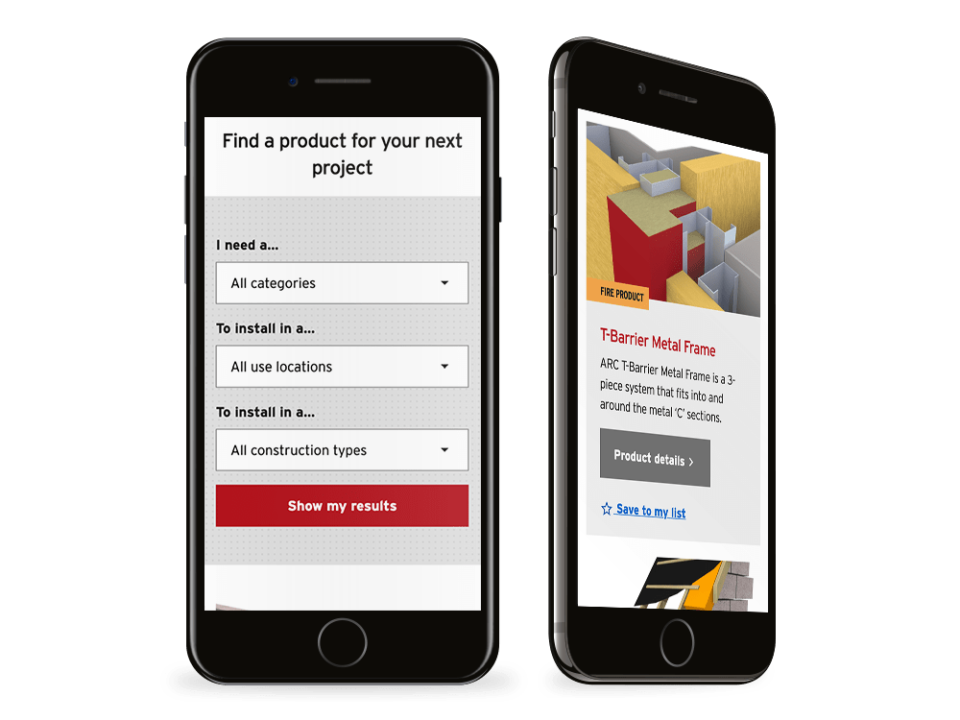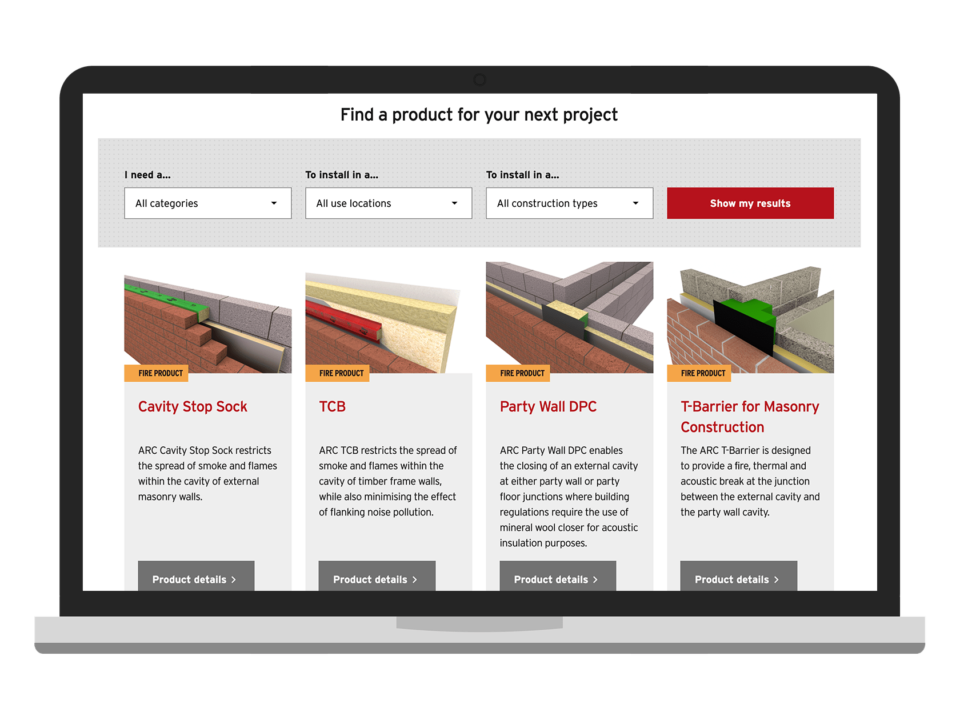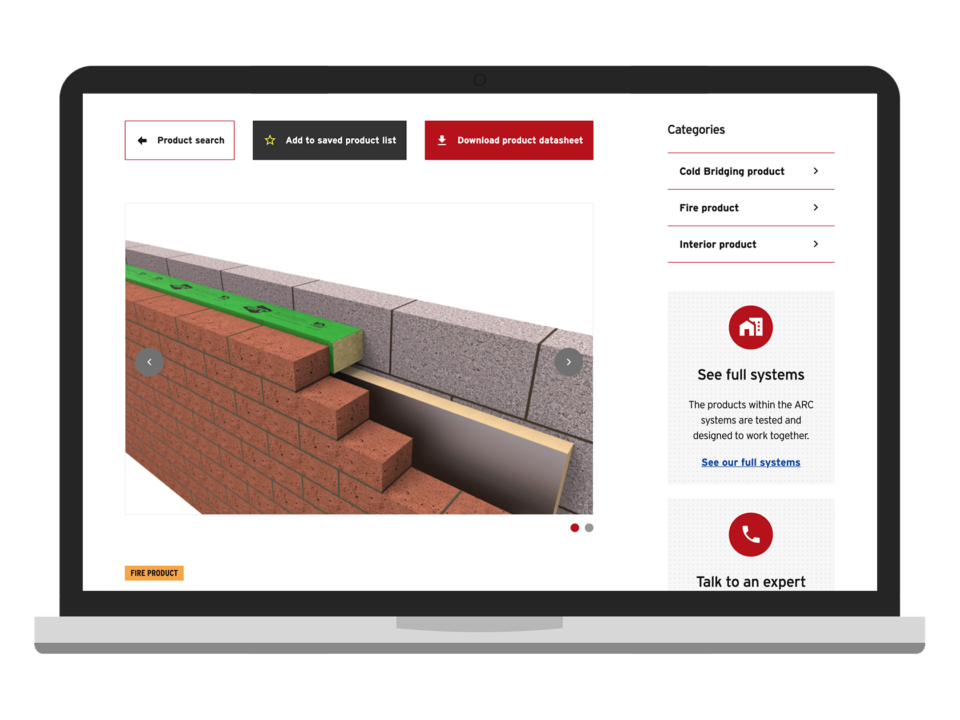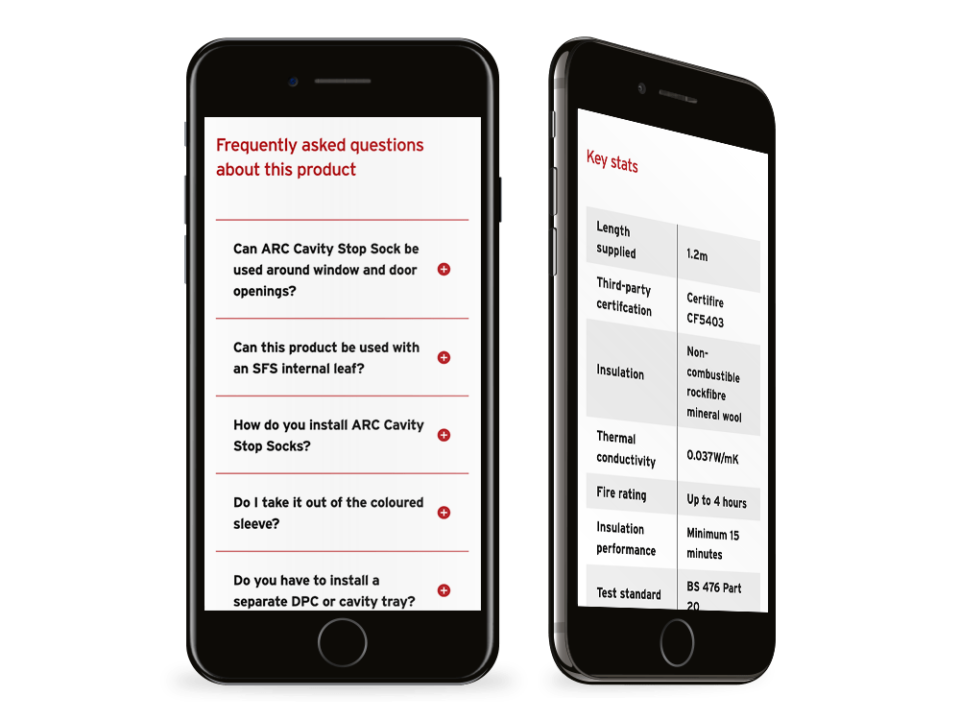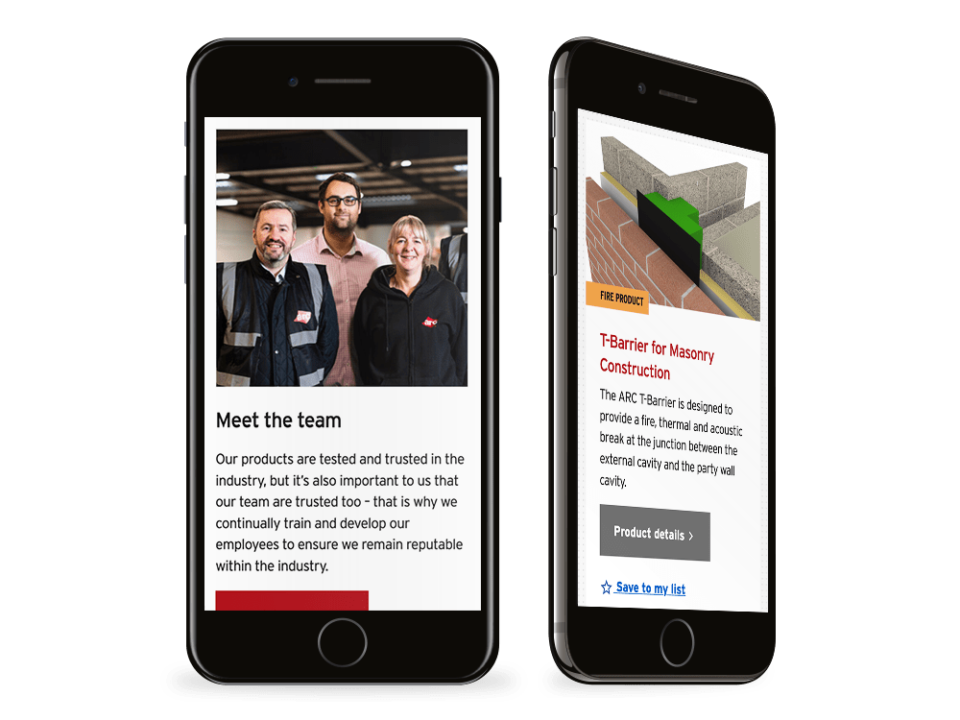 ARC Building Solutions
ARC Building Solutions develops and manufactures products to stop the spread of fire and improve the thermal performance of party wall cavities. Their ongoing research and development efforts have produced award winning products such as cavity fire barriers and cavity closers.
The brief
Since ARC provide to the construction industry, we had to take into consideration the fact that many of their existing and prospective customers would not be in optimal office conditions when accessing their website. The site would need to perform well on tablets and phones and provide an easy browsing experience for construction workers who may be onsite or in transit. ARC also wanted their new website to better reflect the R&D side of the company and show that they are much more than just a provider of building supplies.
The website
ARC already had great branding when they came to us, enabling us to adopt elements of their logo and colour palette into the site design to create a cohesive and contemporary look.
We carefully considered the experience of mobile users, building the site to work perfectly on all screen sizes and provide rapid access to contact details and product information. A 'save product' function enables users to quickly add products of interest to a list. The list can then be emailed to the user via a form for viewing at a later time.
The result
ARC Building Solutions now has a high-end website which provides an easy browsing experience for all customers, whether accessed by laptop, tablet or phone. The professional-looking design complements the high-quality photographs and rendered images of ARC's products, reflecting the company's position as an industry leader.