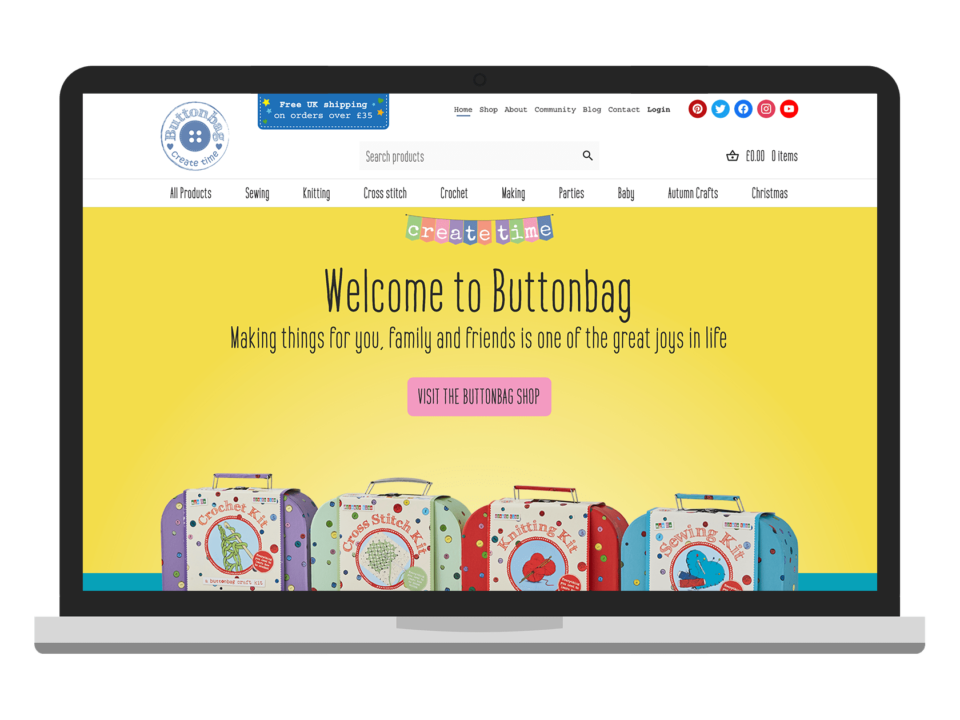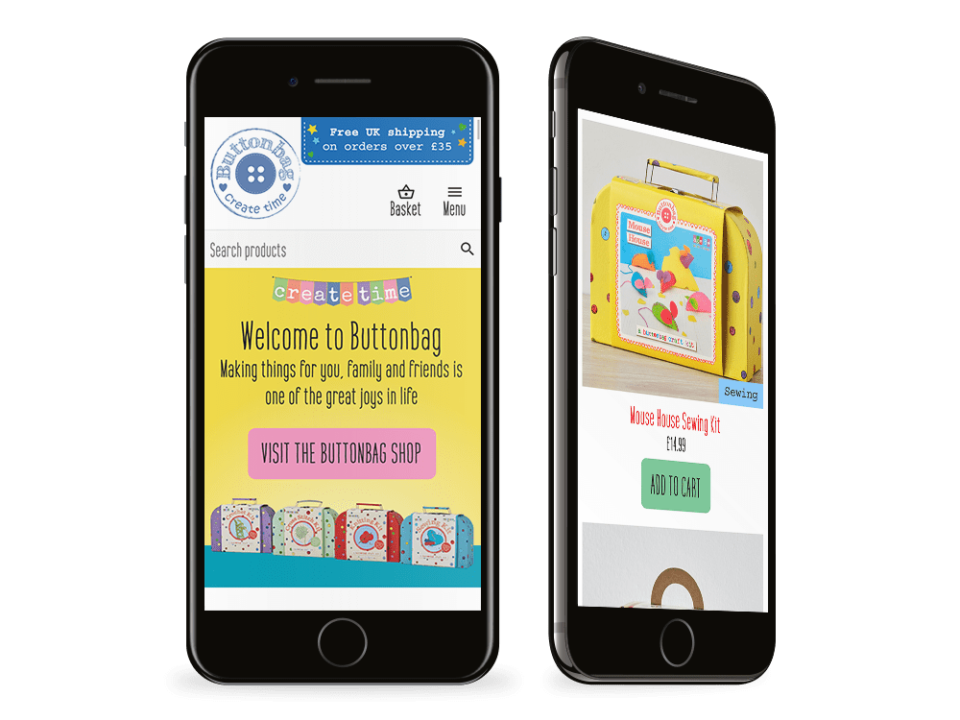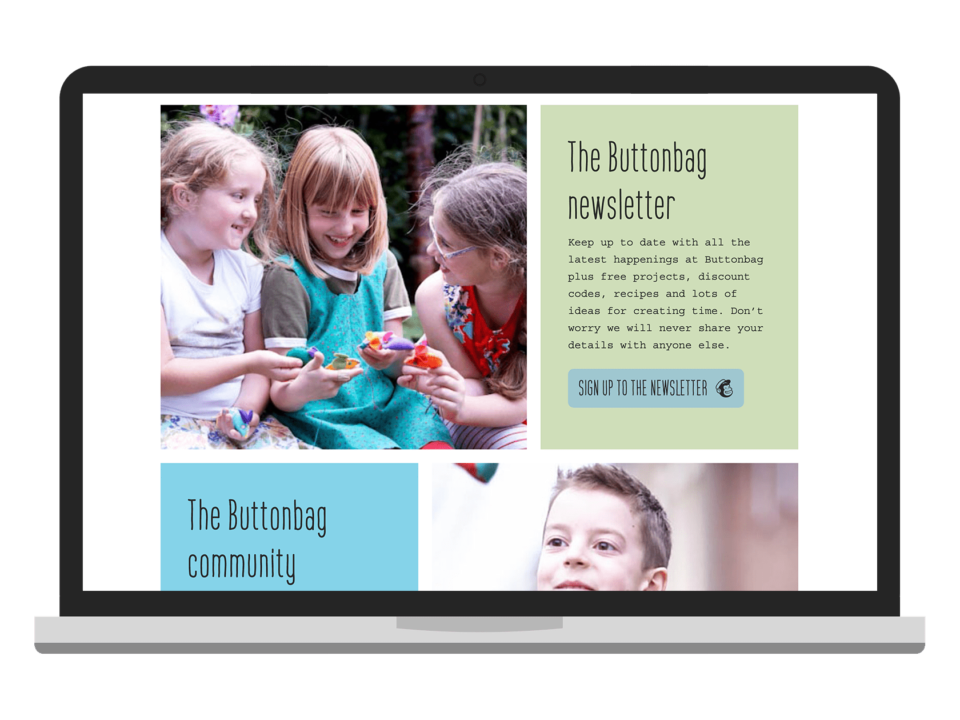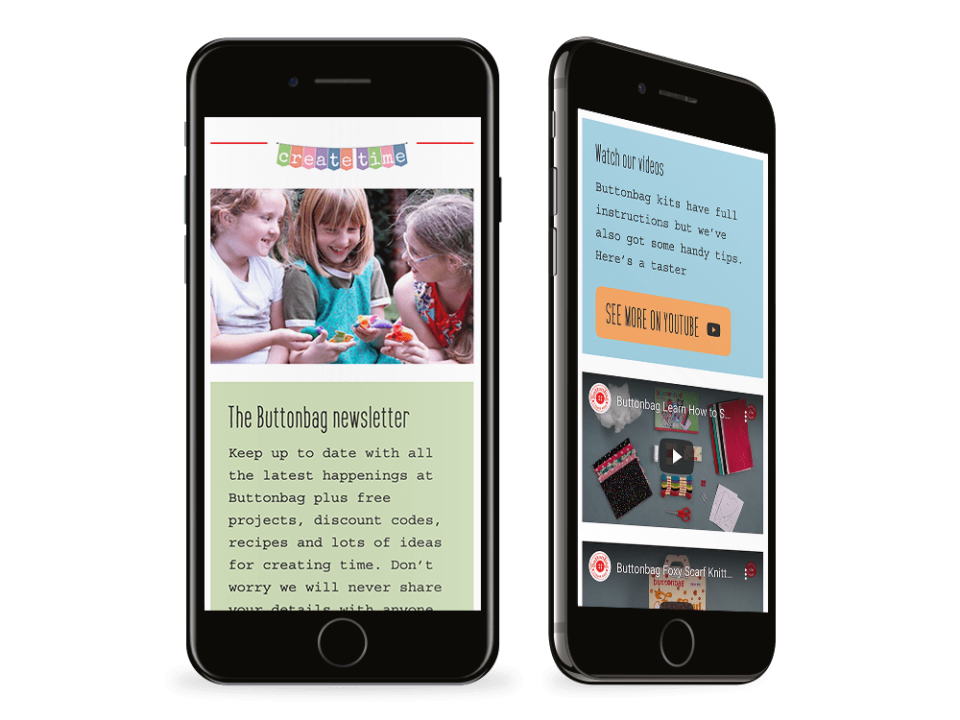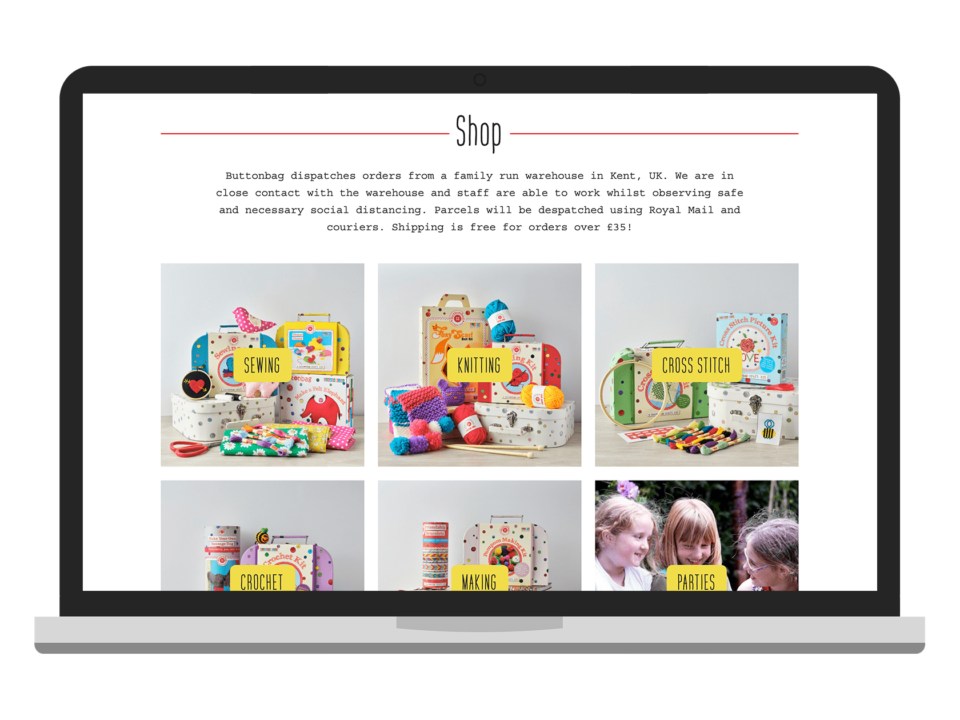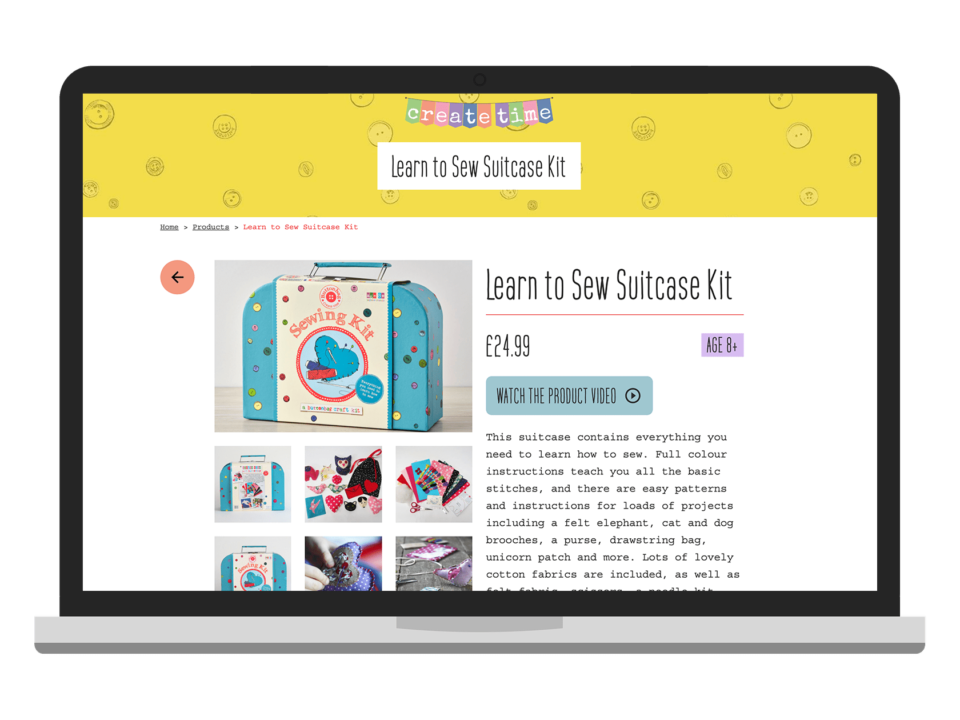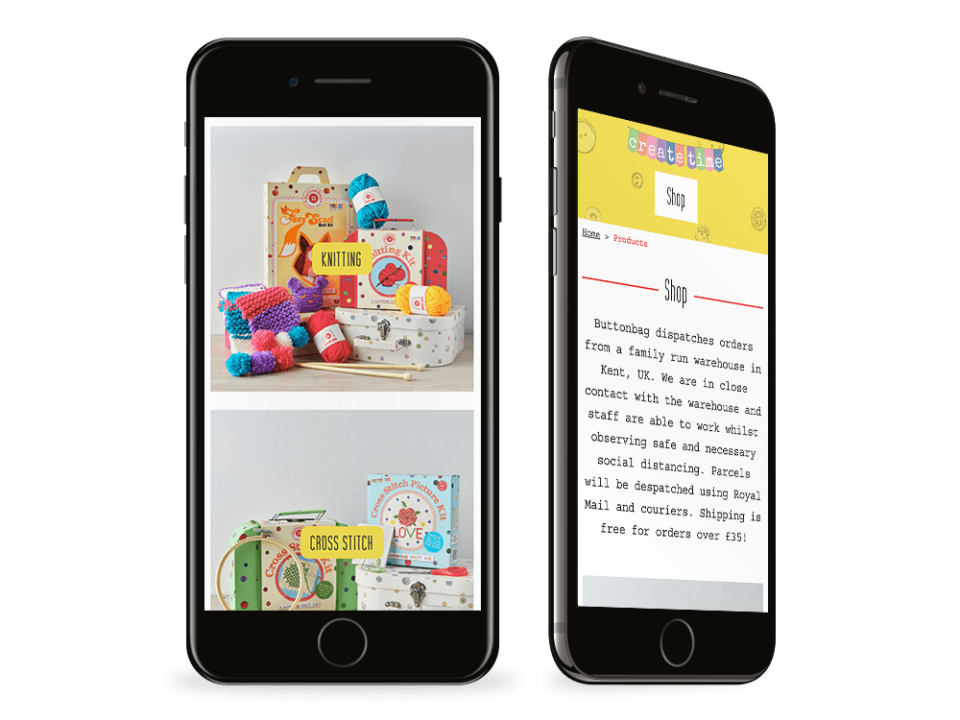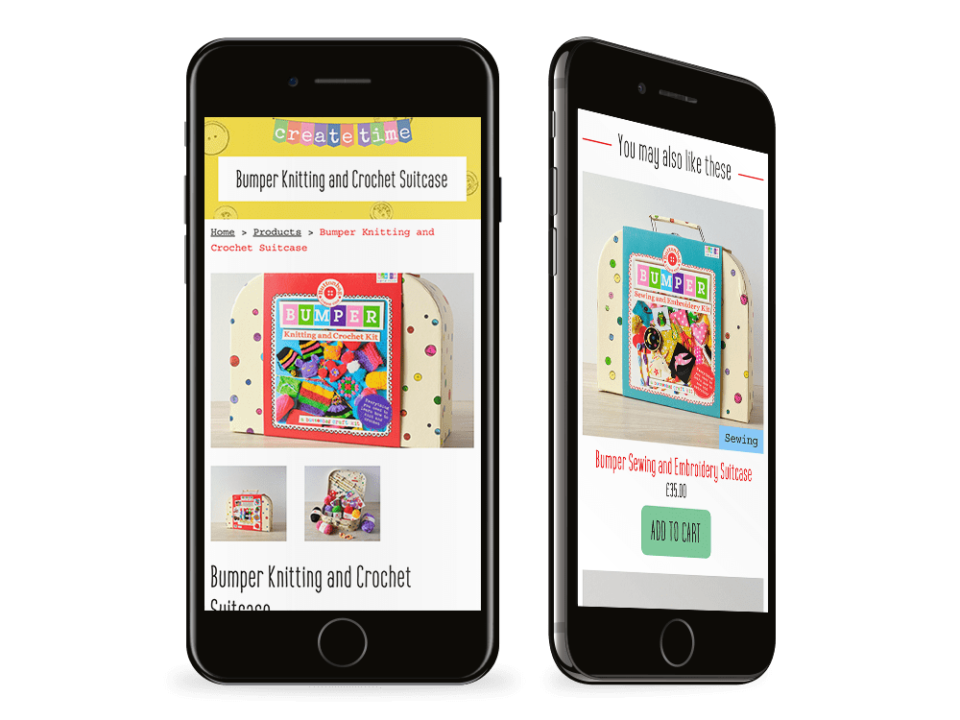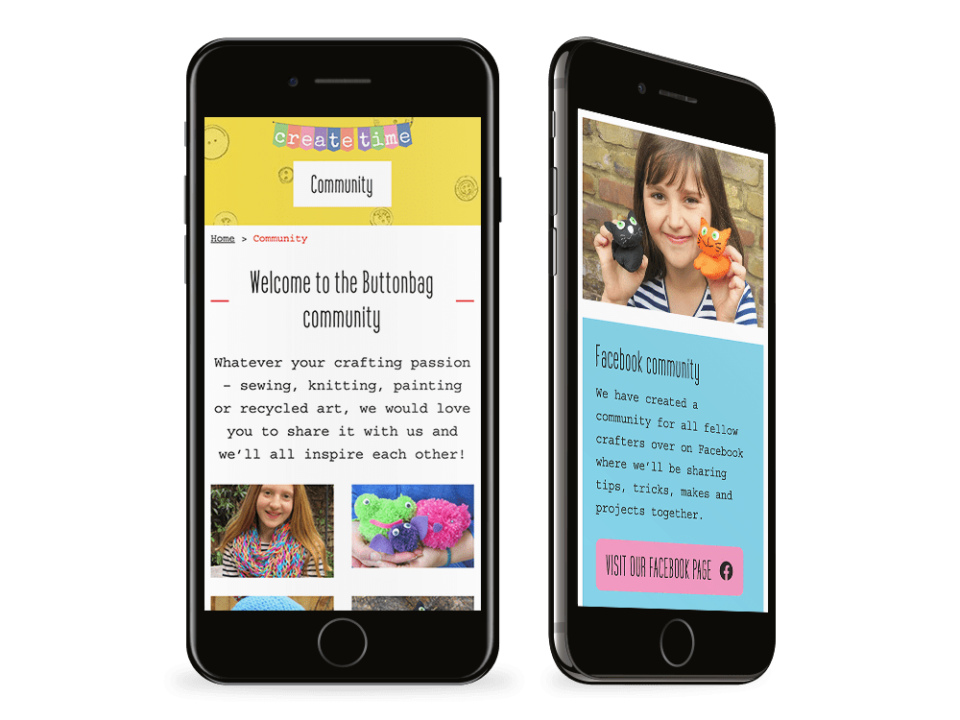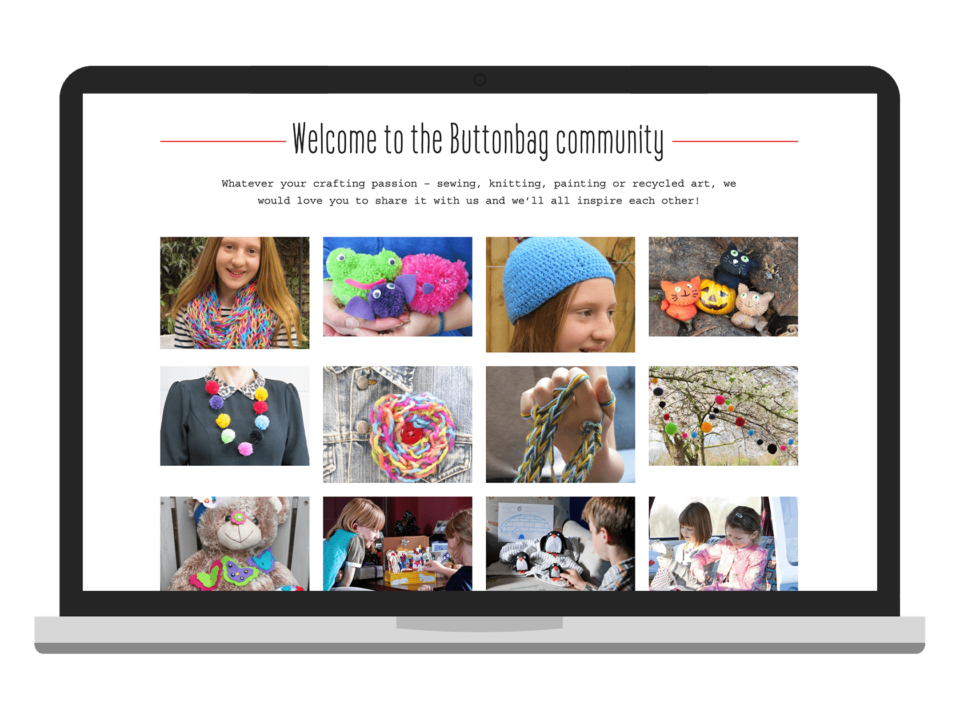 Buttonbag
Buttonbag aims to reinvent the crafts of old by updating them in a fresh and contemporary way. They produce a range of sewing, knitting and craft kits for kids which they sell via their website.
The brief
Founded in 2007, Buttonbag has since grown into one of the UK's leading craft brands. They were in need of an updated website that would offer more powerful ecommerce tools, as well as hosting an assortment of free videos and other online resources for kids. As much as the site would be intended for use by parents, it was important that a child seeing the site would want to know more and be a part of the Buttonbag community.
Having built their original site, Castlegate were enlisted again to take on this new project.
The website
Visually, we designed the site to be as bright, engaging, and eye-catching as possible; with Buttonbag's craft kits taking centre stage. Professional shots of the kits in various stages of assembly immediately show the diversity and quality of Buttonbag's products and a simple-to-use shopping system makes them easy to purchase.
The shop itself is built using WooCommerce, a popular customizable ecommerce plugin for WordPress sites. We produced a custom theme that would give Buttonbag an unrestricted layout suitable for hosting their ever-expanding product catalogue.
Buttonbag wanted their new website to be not just a shop, but a community for people to be a part of. A dedicated community page hosts a photo gallery, social media integrations, and videos showing the craft kits in action; ensuring that kids and parents have many routes to interact with Buttonbag.
The result
Buttonbag now have an updated website that showcases their products in a fun and engaging way. A combination of colourful design, high-quality photography and a carefully considered site layout means that the website is a genuine pleasure for anyone to use.