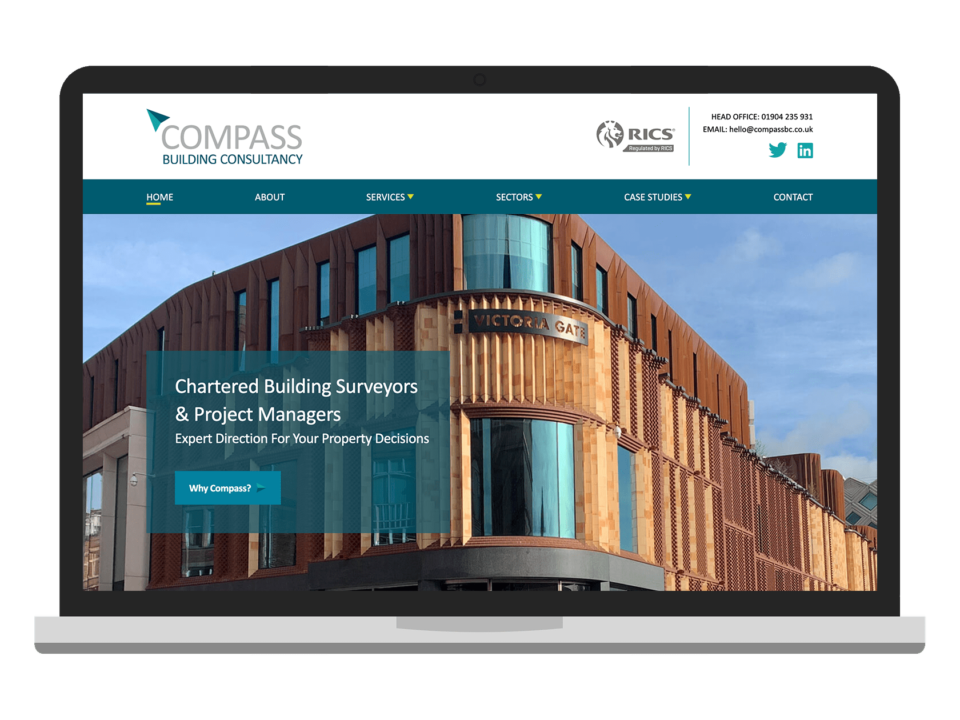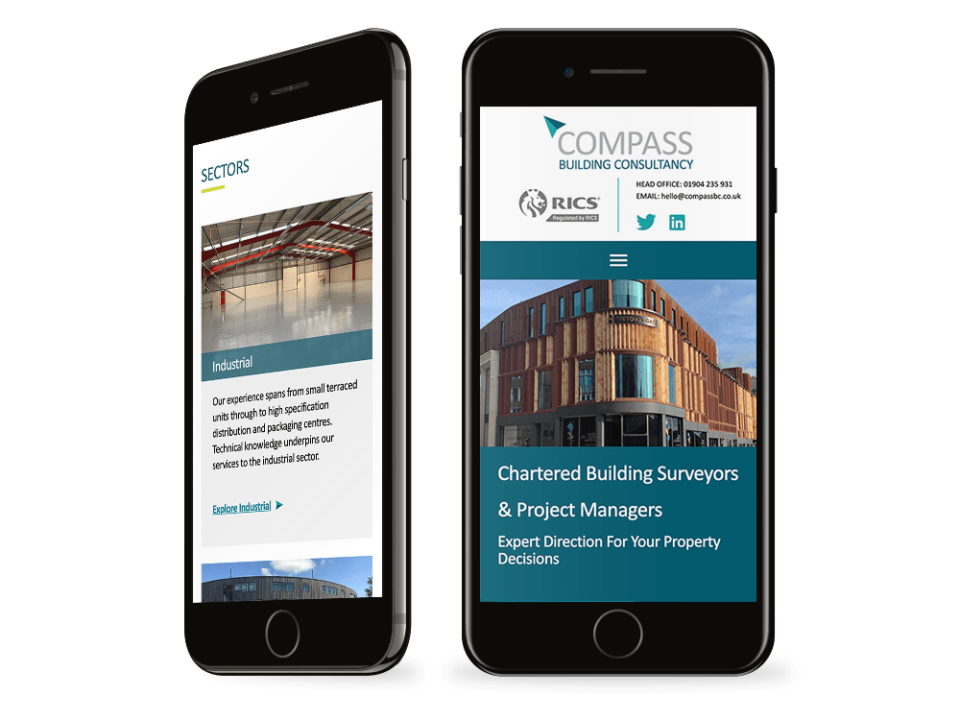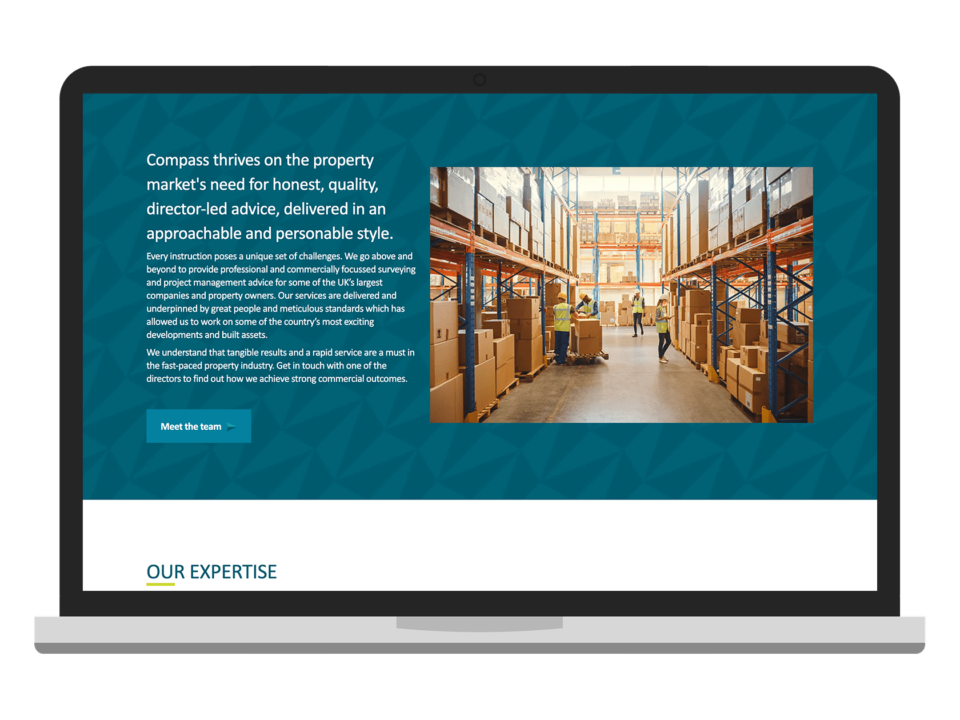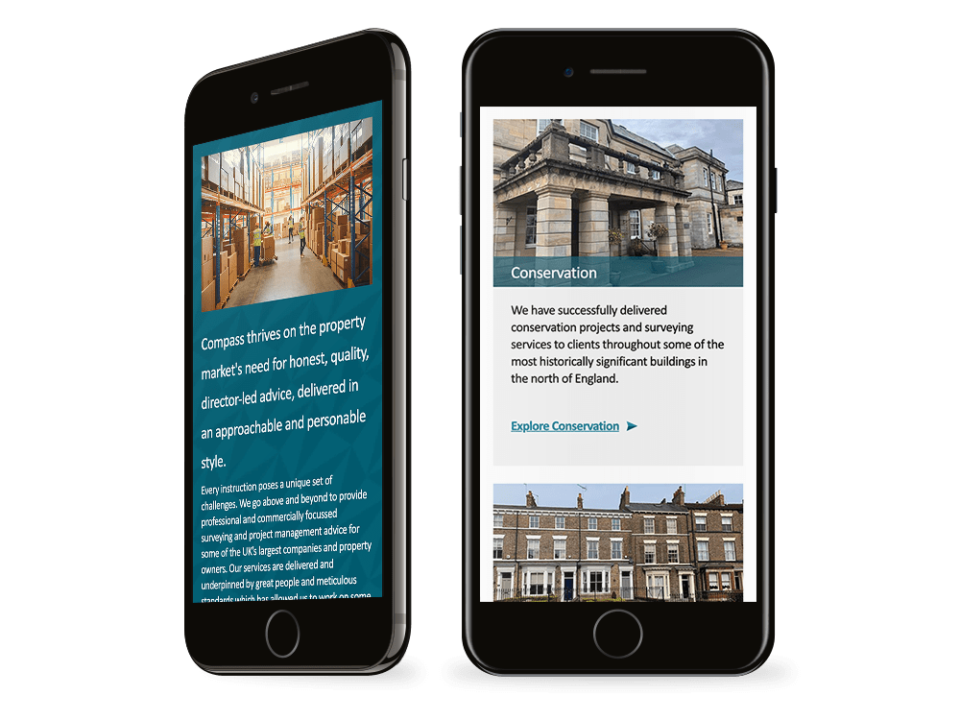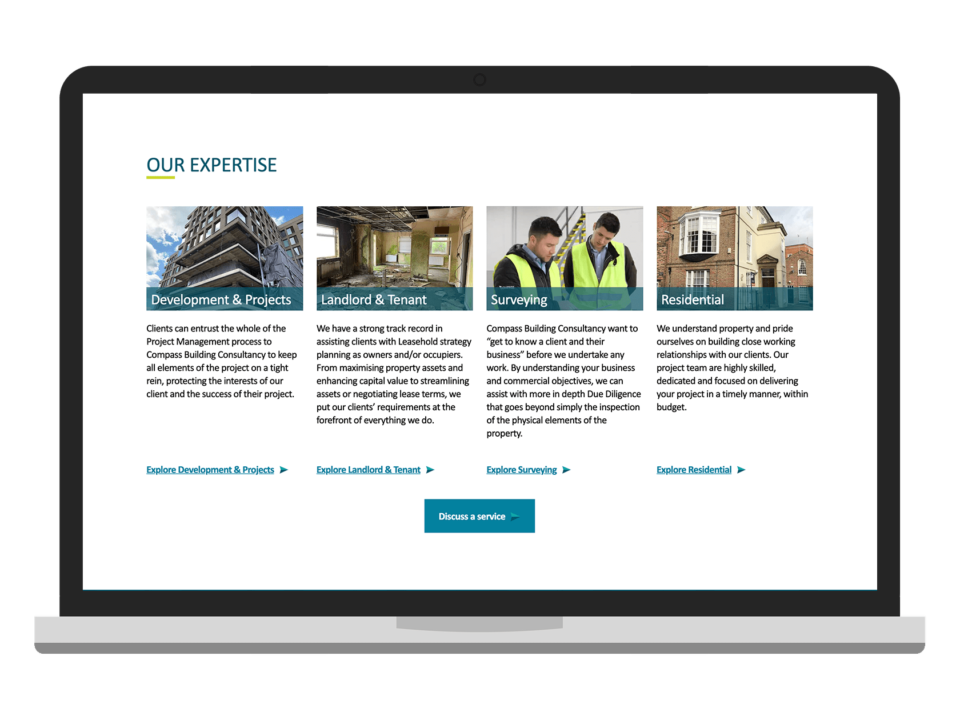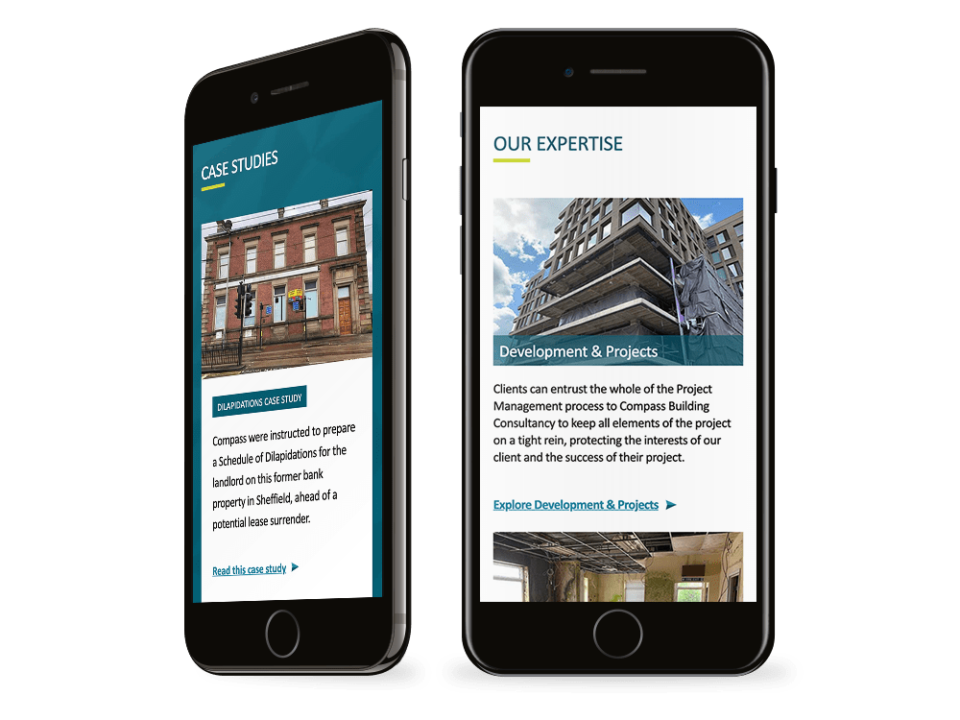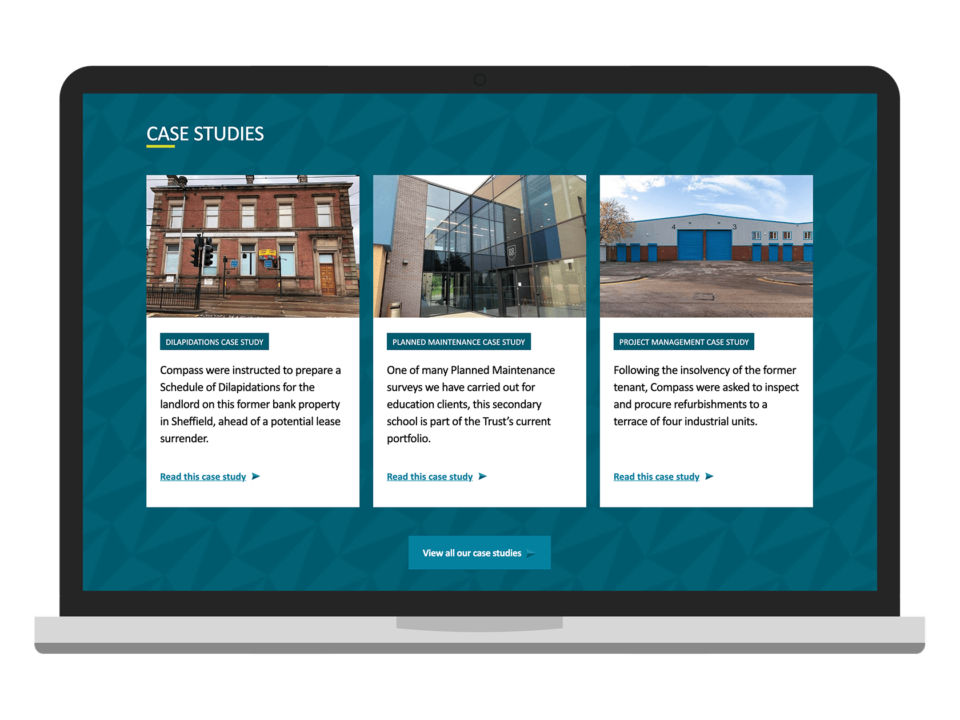 Compass Building Consultancy
Compass is an independent building consultancy that provides a full range of project management and building surveying advice across all sectors. With offices in York, Leeds, Manchester and Hull, Compass provides specialist advice to some of the UK's largest companies.
The brief
Following years of growth and success, Compass felt they were outgrowing their existing website. They approached us in need of a modern and visually striking website which would enable them to showcase their flagship projects, bolstering their online presence and attracting new clients.
The website
We looked at the business as a whole to determine the best structure for the new website. Using the simple navigation system, visitors are able to easily view the company's capabilities sorted by either sectors or services.
Having worked on many large projects, Compass had amassed a collection of impressive photographs of buildings for which they had project-managed works or carried out surveys. These photographs take centre stage on the site, while a light background and refined colour scheme keep things uncluttered and visually engaging. We drew on Compass' existing branding to create other visual elements like icons and banners to produce a cohesive experience throughout the site.
The result
Compass Building Consultancy now has a modern and professional-looking site in keeping with the level of expertise they offer to their clients. With clear links to sector-specific pages positioned front and centre on the homepage, the site is carefully designed to efficiently capture leads and drive new business as Compass continues to grow.