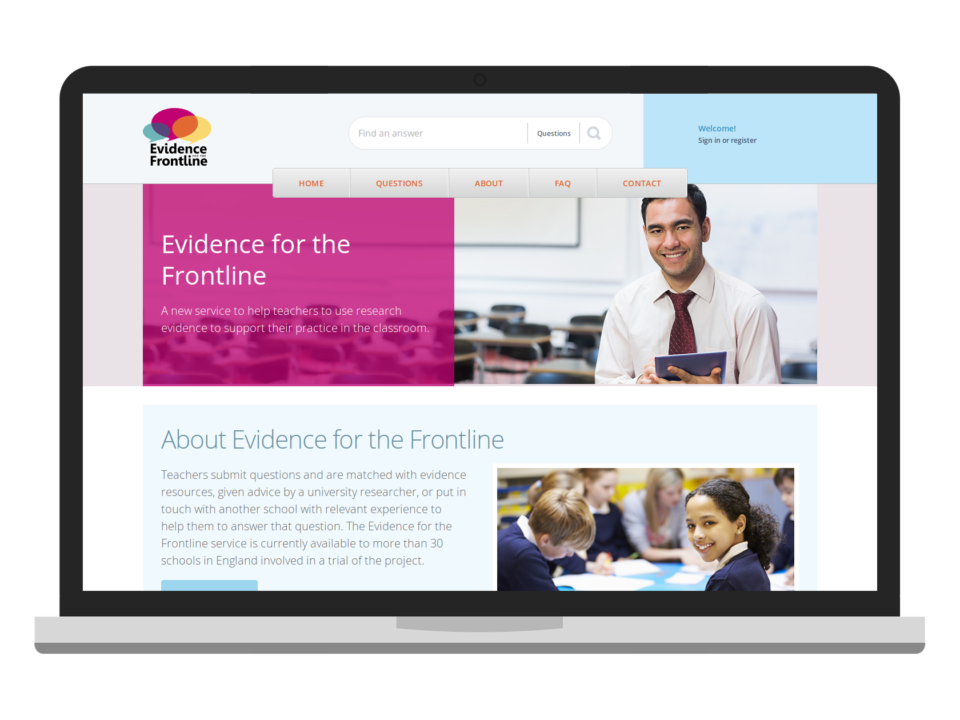 Evidence for the Frontline
There is a great deal of academic research into the most effective approaches for teaching in schools. We were approached by a consortium including the Institute for Effective Education and Sandringham School who wanted to develop an online system to bring this world of academic expertise to the service of teachers at work in UK schools.
The site is a question-and-answer site in the vein of the Yahoo Answers or the well-known Stack Exchange family of sites. Participating schools nominate a 'champion' who manages accounts for teachers at that school. This distributed administration helps keep the workload manageable at the centre. Teachers can post questions about teaching methods which are answered by researchers. All questions are admin-moderated, and the system allows commenting to allow the researcher to clarify the original question and the answer if necessary. It's a pilot project, funded by the Education Endowment Foundation (EEF) for its first year.
The site is a completely bespoke web application, built using the popular Laravel PHP framework, and is running on our dedicated server provided by Bytemark. The design is clean, accessible, and easy to use, as well as being responsive – usable on any mobile device. Two months in it already had more than 300 users.