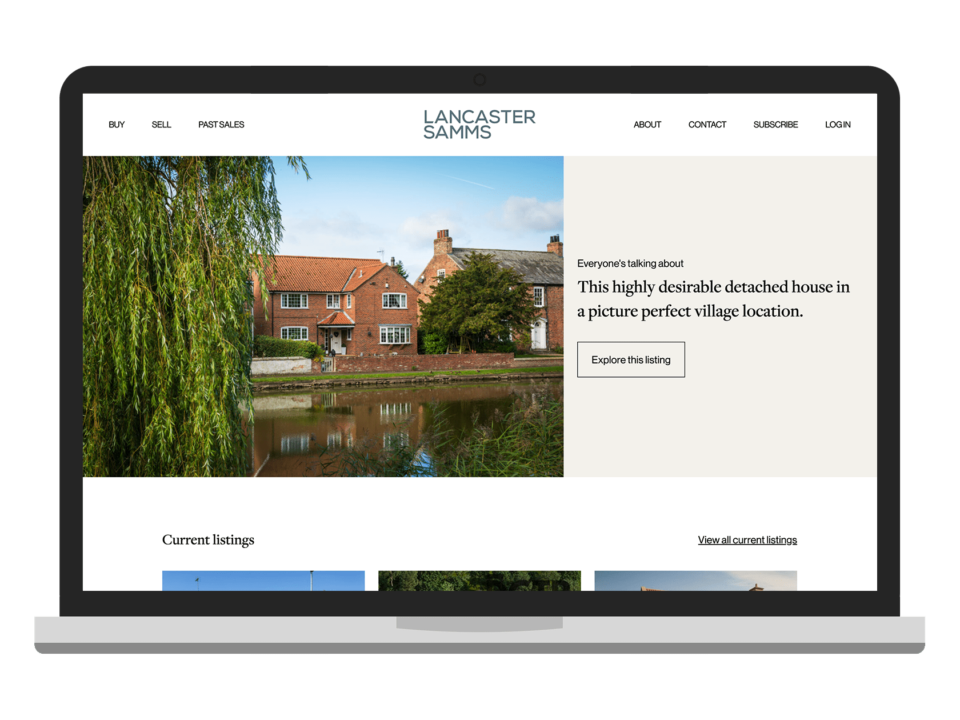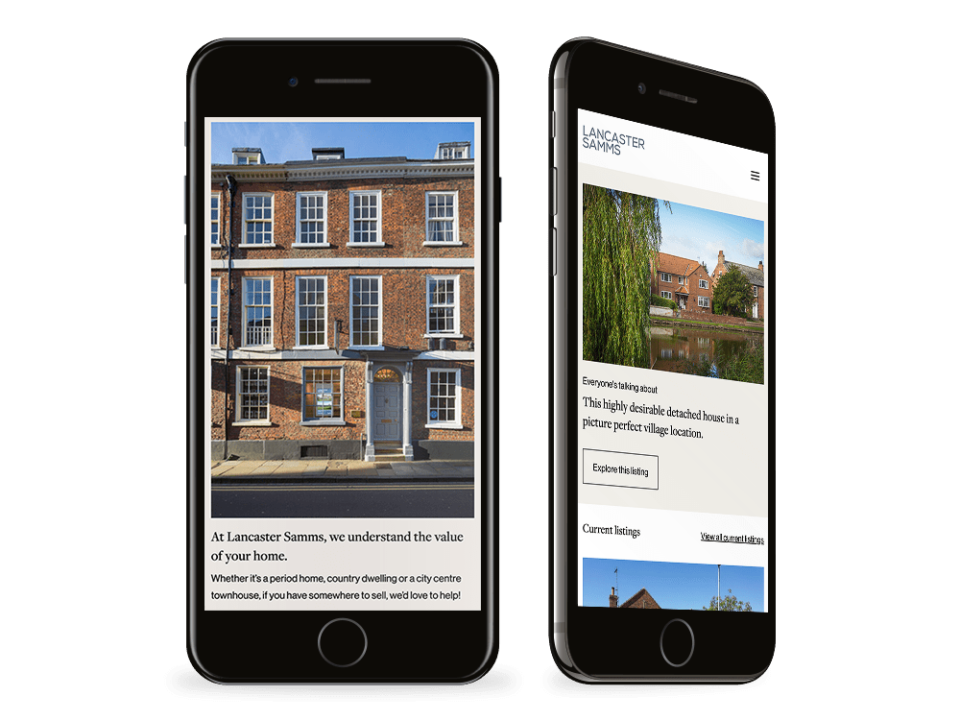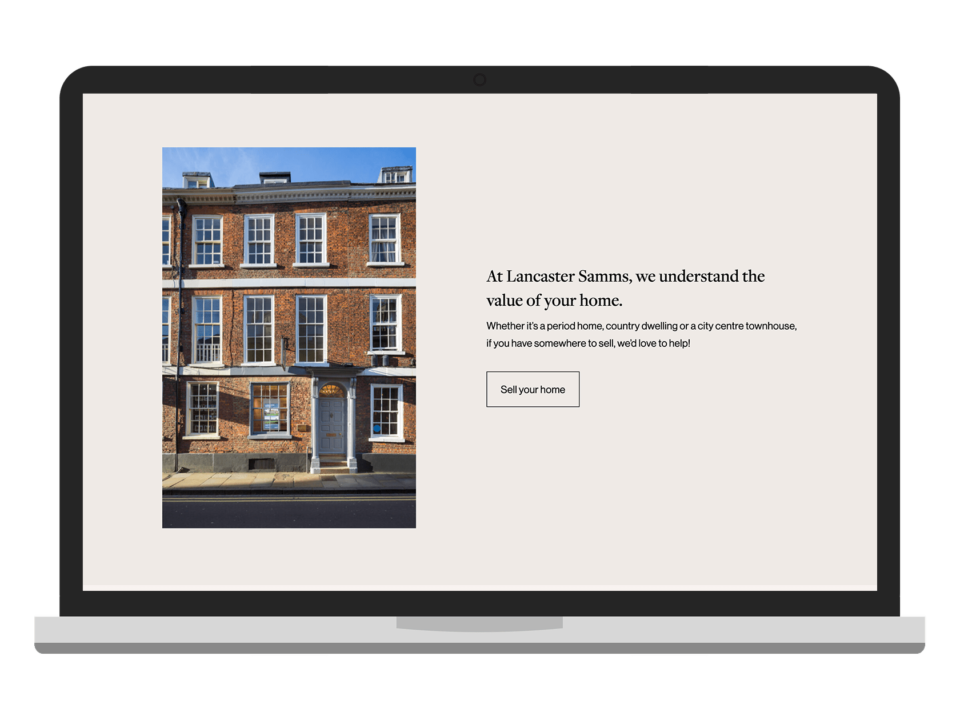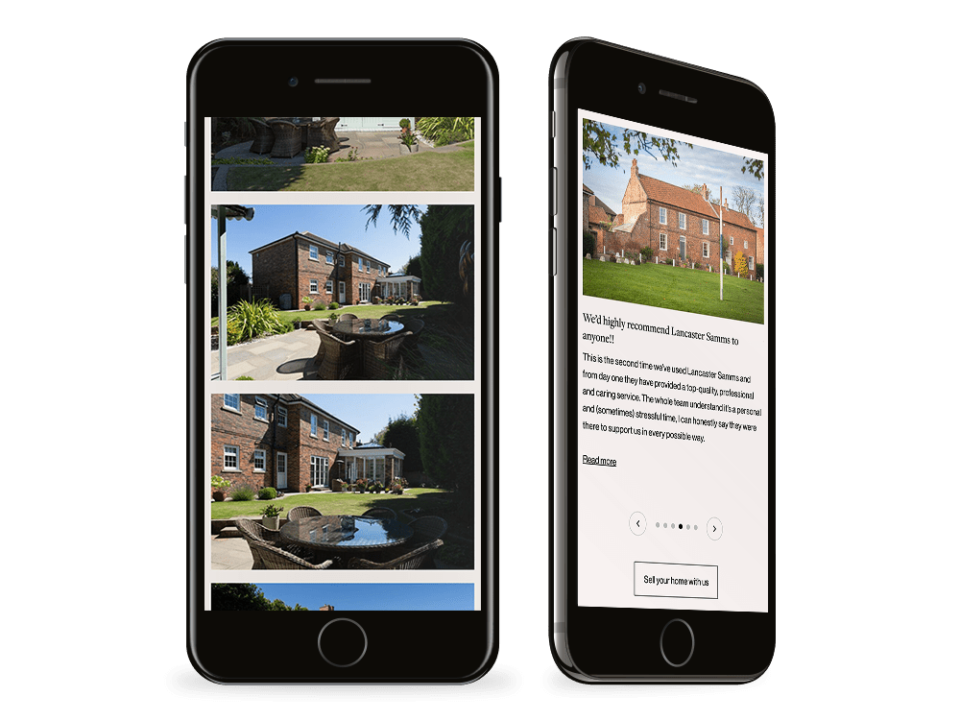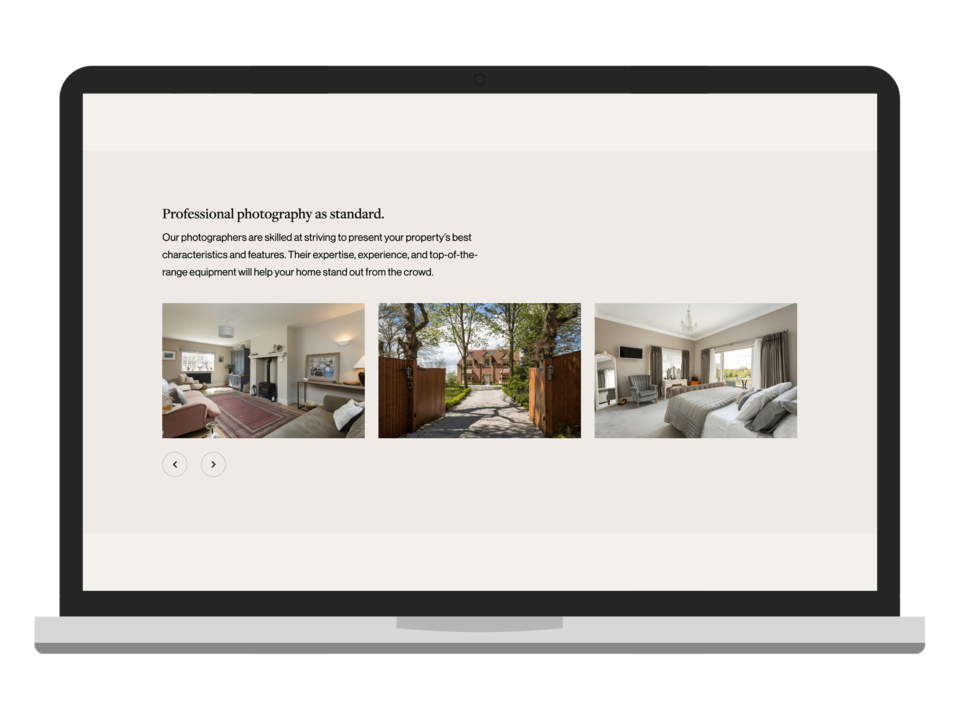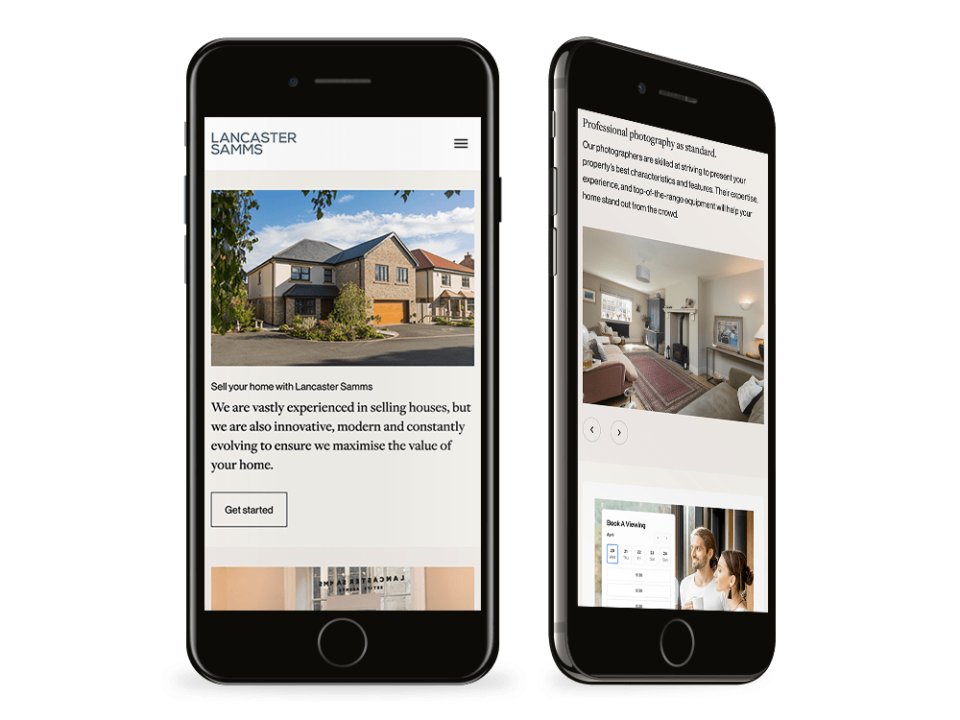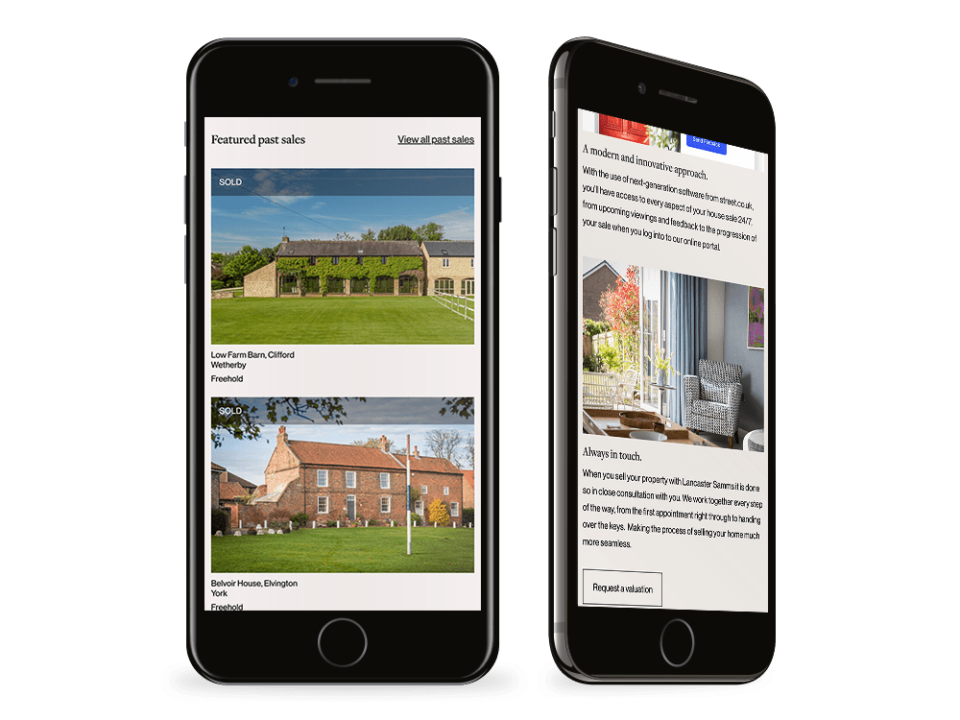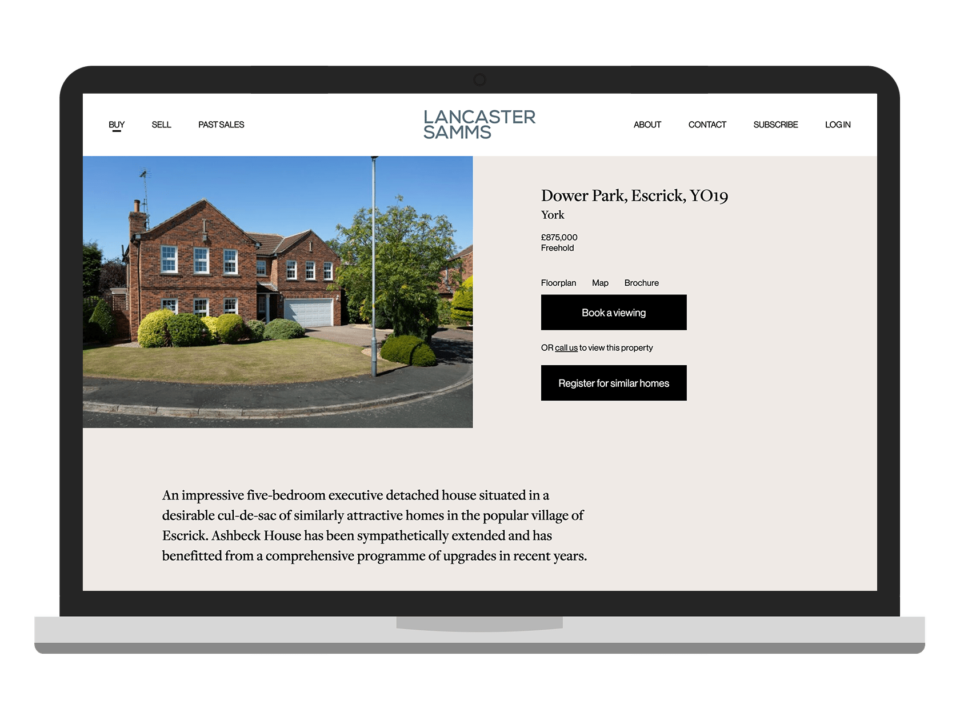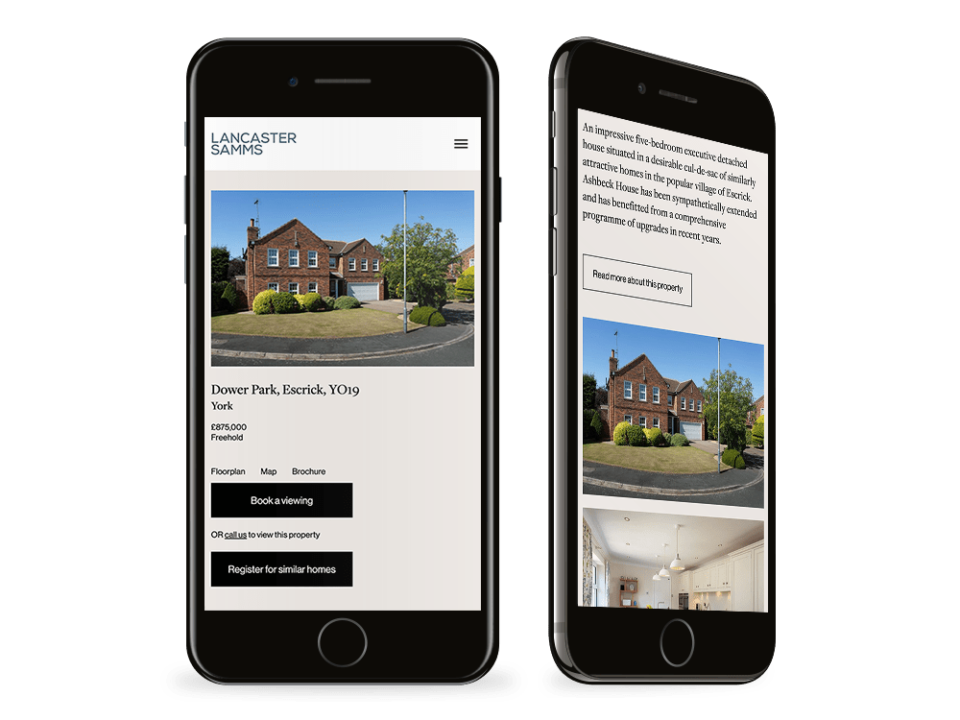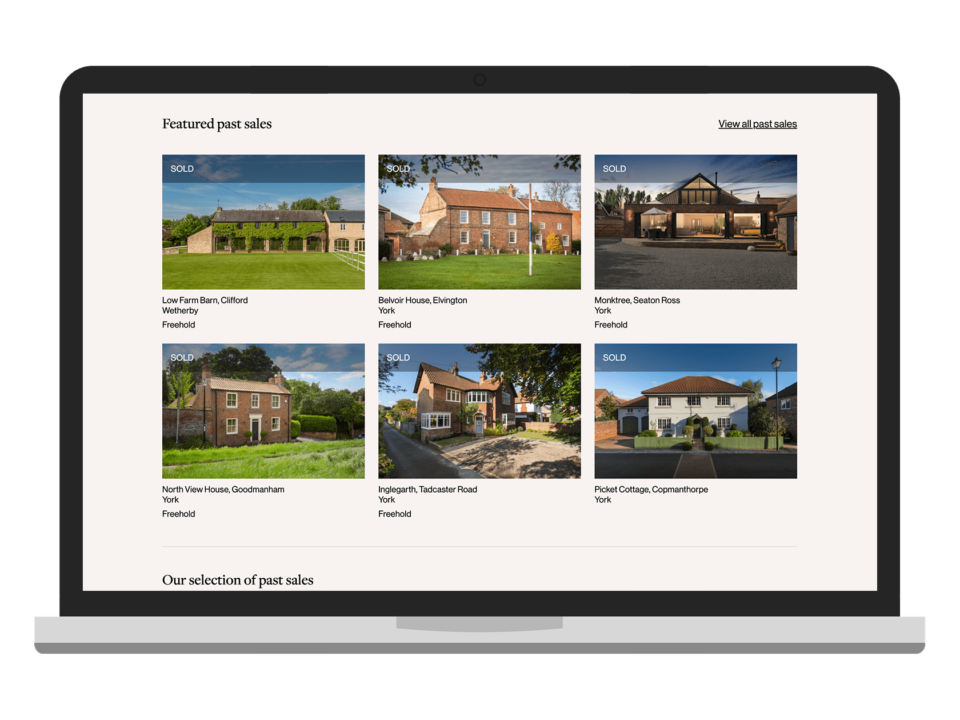 Lancaster Samms
Lancaster Samms is an independent estate agency based in York. Their team of property professionals offer their clients a wealth of experience and unparalleled knowledge of the local market. They pride themselves on innovating with the times, utilising new technology to make selling smooth and stress-free.
The brief
Lancaster Samms knew that the time was right for a design refresh and came to us with their brief. They wanted a stylish, unfussy website that would silently convey to new clients that their tailored services are a cut above the competition. Beneath this sleek exterior they needed the site to integrate seamlessly with their chosen property feed.
The website
After consulting with Lancaster Samms about their priorities and preferences, we created a considered, minimalist website based around a refined colour palette of off-whites and stone greys. We chose two complementary type-faces that sit together harmoniously across the website.
Some of the most deft design cues are barely noticeable, deliberately fading into the background to let the properties shine. The navigation bar quietly follows the visitor as they scroll down the page. The 'property search' function is straightforward and concise. Photographs pulse discreetly under the cursor.
Here the photography is not only central to selling the properties, it also sells the superior services of Lancaster Samms. The professional photographs are displayed in a large grid format, exuding elegance and positioning Lancaster Samms as an aspirational partner. Calls to action are positioned strategically throughout the site, encouraging the visitor to make an enquiry.
We used an API to integrate the feed from Lancaster Samms' property portal Street with their newly-designed website. This functionality further heightens the selling experience for the customer, enabling them to access personalised information about viewings and offers.
The result
We designed a website that is both bold and beautiful, highlighting the high calibre of properties, and the professionalism of the team selling them. A responsive navigation bar, clean search function, and fully-integrated property portal all leave visitors with the strong impression of a quality, trustworthy brand.