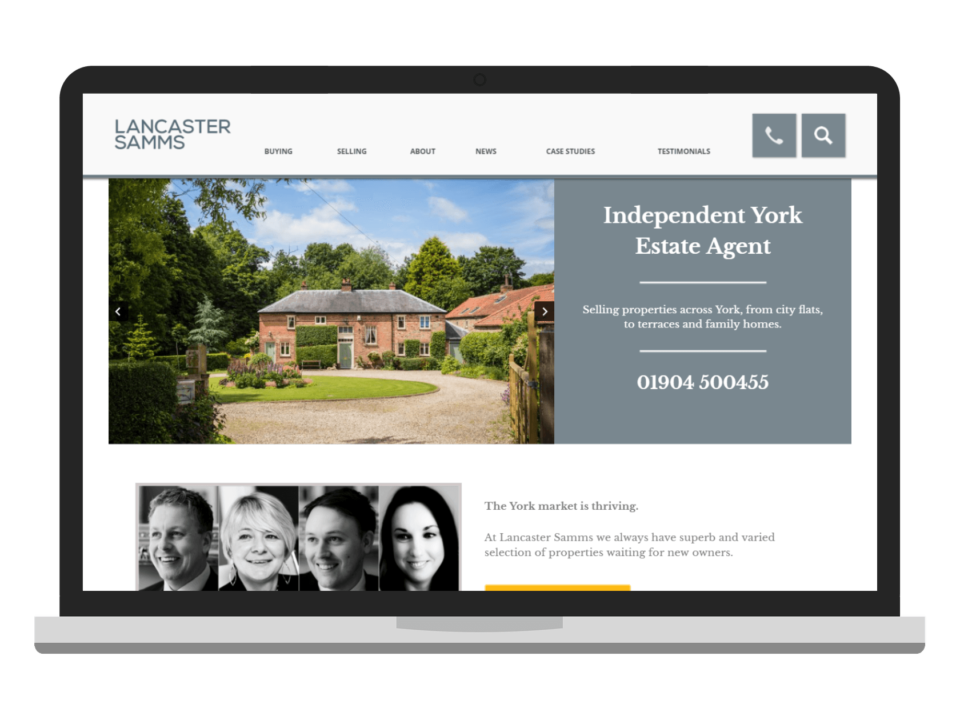 Lancaster Samms
Independent York estate agents Lancaster Samms required a new website to showcase and facilitate their high-end services.
The new site, designed and built by Castlegate IT, features a bespoke WordPress content management system, and is responsively designed for full compatibility across the full spectrum of screen sizes, from smartphones to desktop computers.
A clean, minimalist design has been implemented throughout the site, in-keeping with the Lancaster Samms brand. Key design features include image carousels displaying the client's high quality photography, a property search function, and case studies of their most impressive properties.
The property management aspect of the website is built on estate agency management software from DezRez. We developed a bespoke WordPress plugin which integrates with the DezRez API allowing the website to request property details, perform searches and access remotely hosted photography. The plugin makes requests to the API endpoint and receives property data as an XML response. We then parse this information and display it in a clear and attractive manor. All information from the API is carefully cached, minimising the page load times when viewing property details.