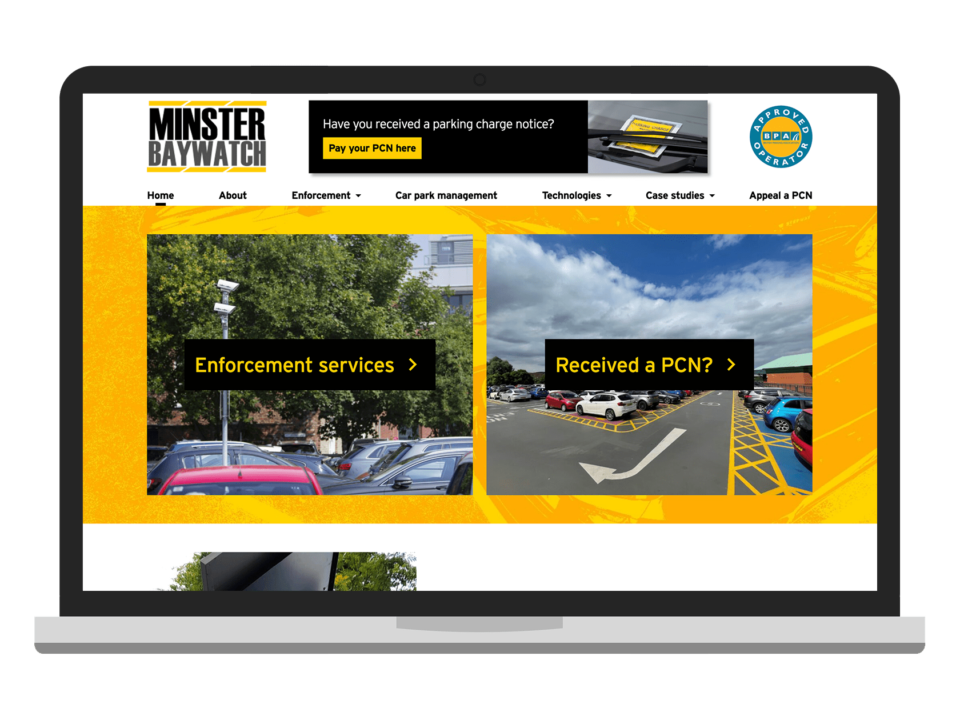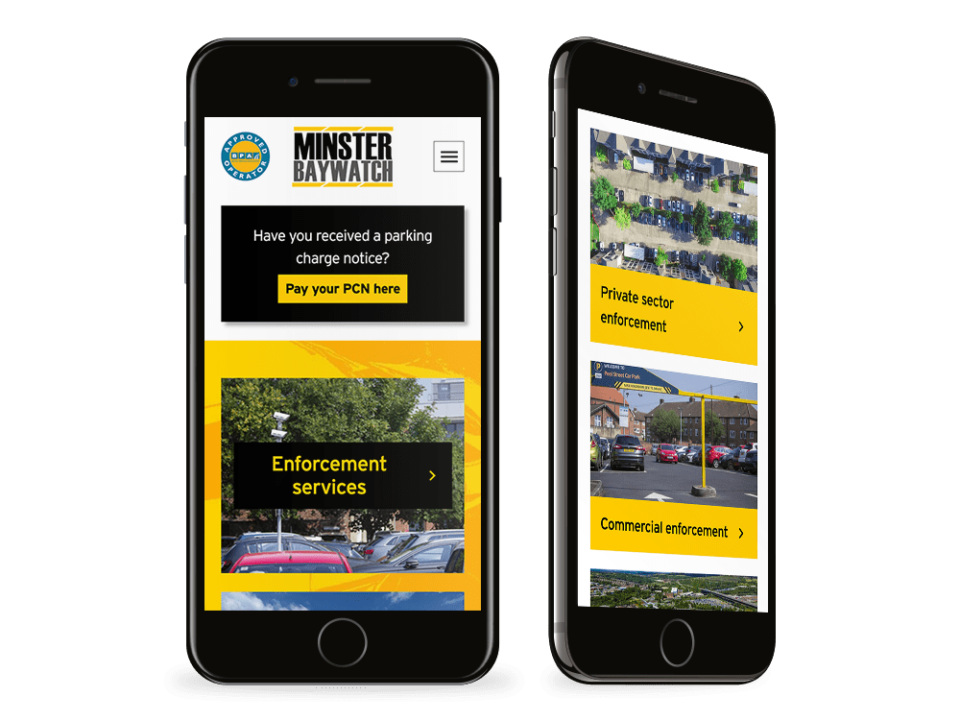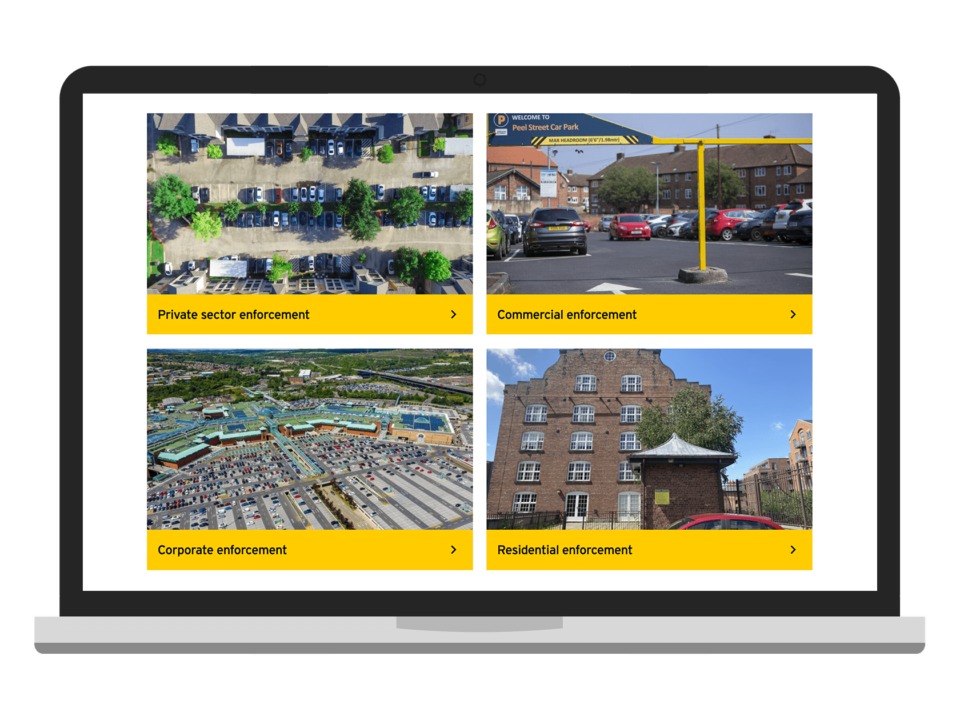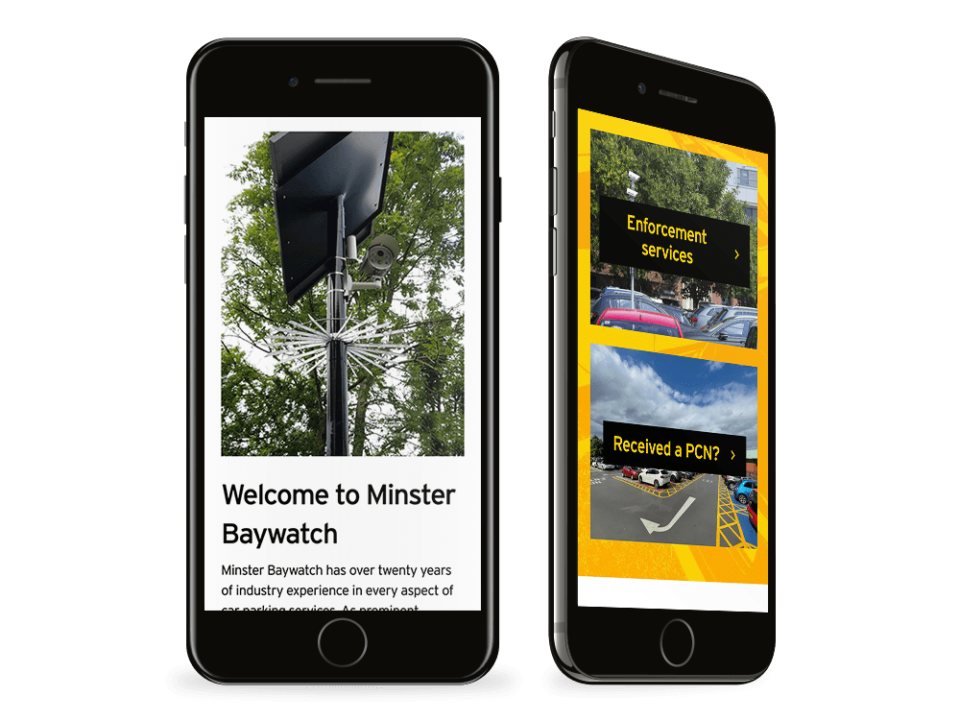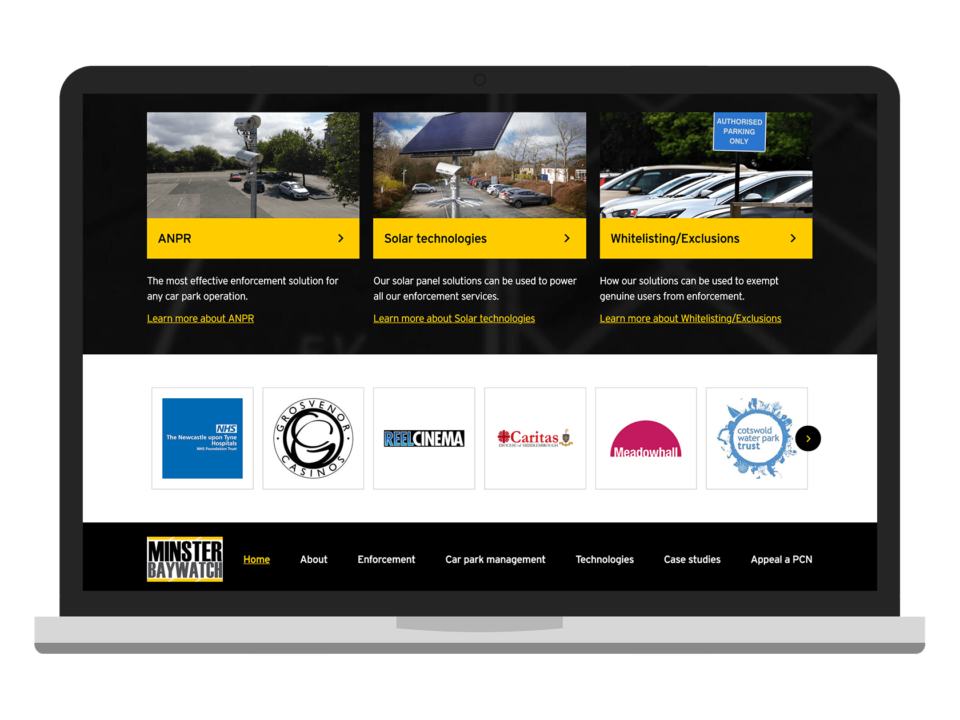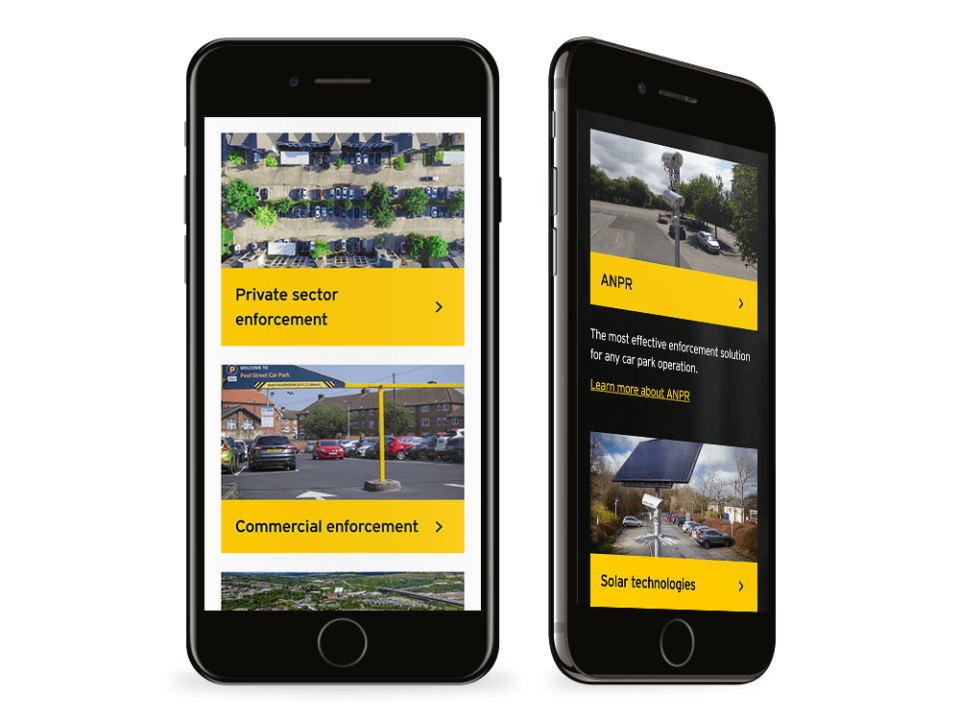 Minster Baywatch
Minster Baywatch is the sister company of Bransby Wilson Parking Solutions. While the latter specialises in the provision of car park management services; Minster Baywatch is focused on parking enforcement and the collection of parking fines.
The brief
Minster Baywatch needed a website whose primary role would be to capture visitors who had been issued parking charge notices and enable them to pay (or appeal). The secondary role of the site would be to promote the car park management services of their associate company Bransby Wilson (whose website we also designed).
The website
With a well-defined user journey, it was important that the new Minster Baywatch site made it as easy as possible for people to pay issued parking charge notices (PCNs). The homepage features a prominent button for people who have been issued a PCN, which then leads to another simple page with links to either pay or appeal. The banner on each page of the site also contains a prominent link to pay a PCN.
From a design perspective, it was important that the site looked uncomplicated and "official". Visually, we opted for a black-and-yellow colour scheme with a clutter-free page layout. All-important accreditation from the British Parking Association is clearly visible at the top right of each page.
The result
The new website helps make a clear distinction between the associate organisations Minster Baywatch and Bransby Wilson Parking Solutions, so that one can handle payments and appeals while the other focuses entirely on car park management. Streamlined processes for payment and appeal keep the user journey as simple as possible, while additional available information on the car park management side of the business is readily available for those who want to view it.