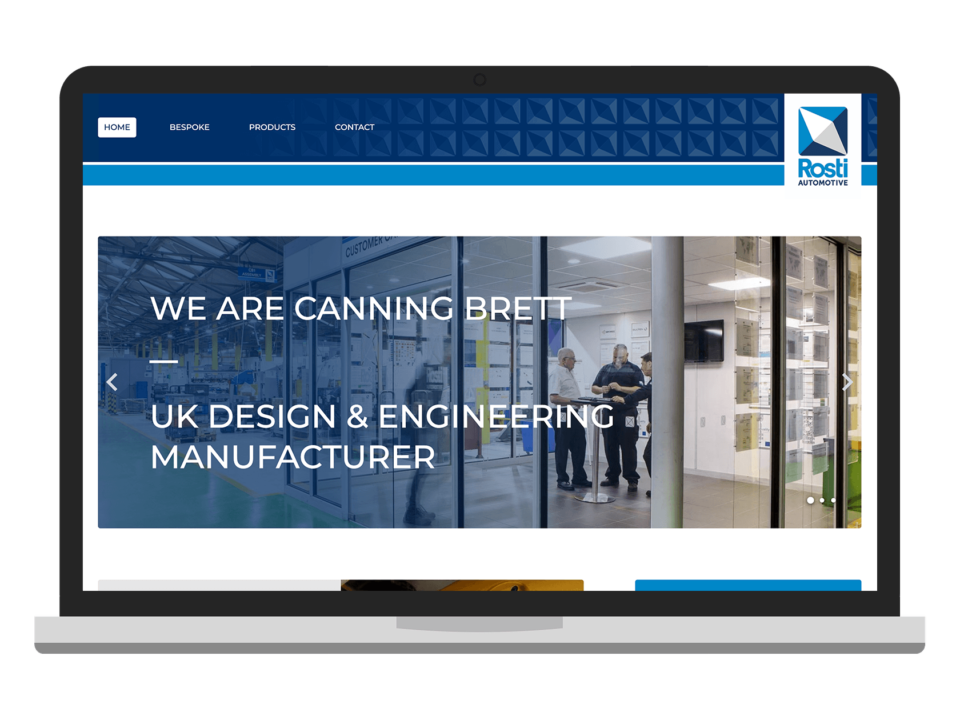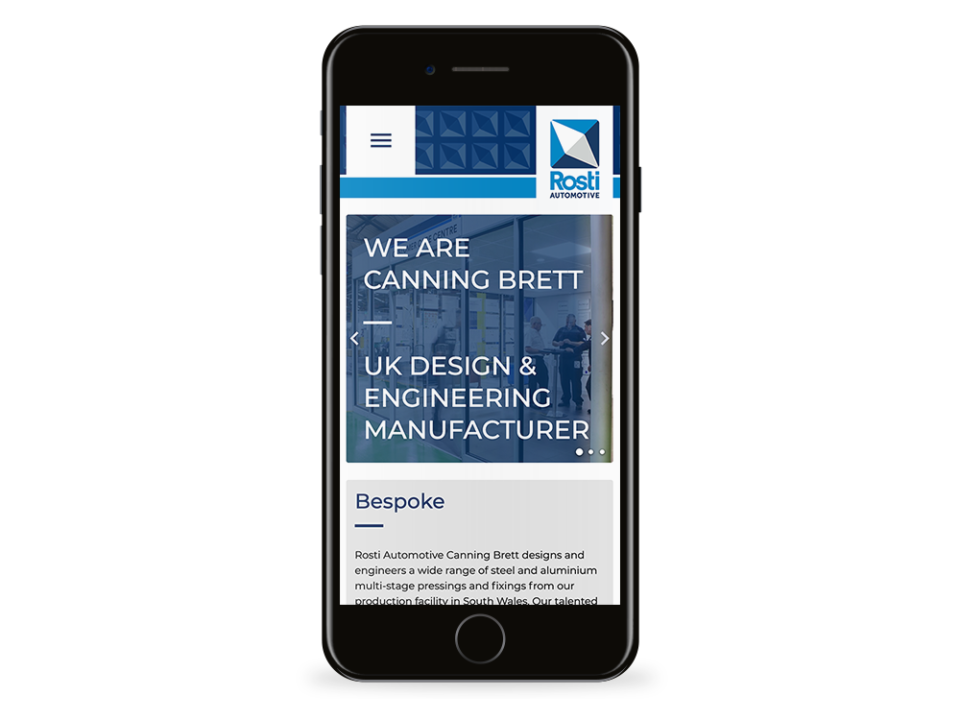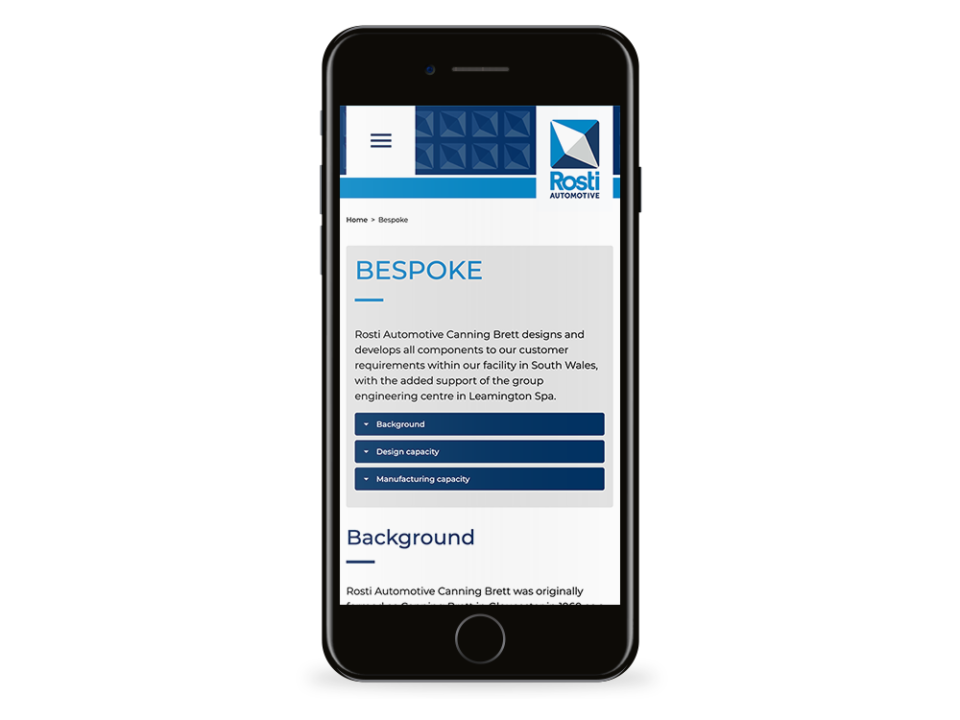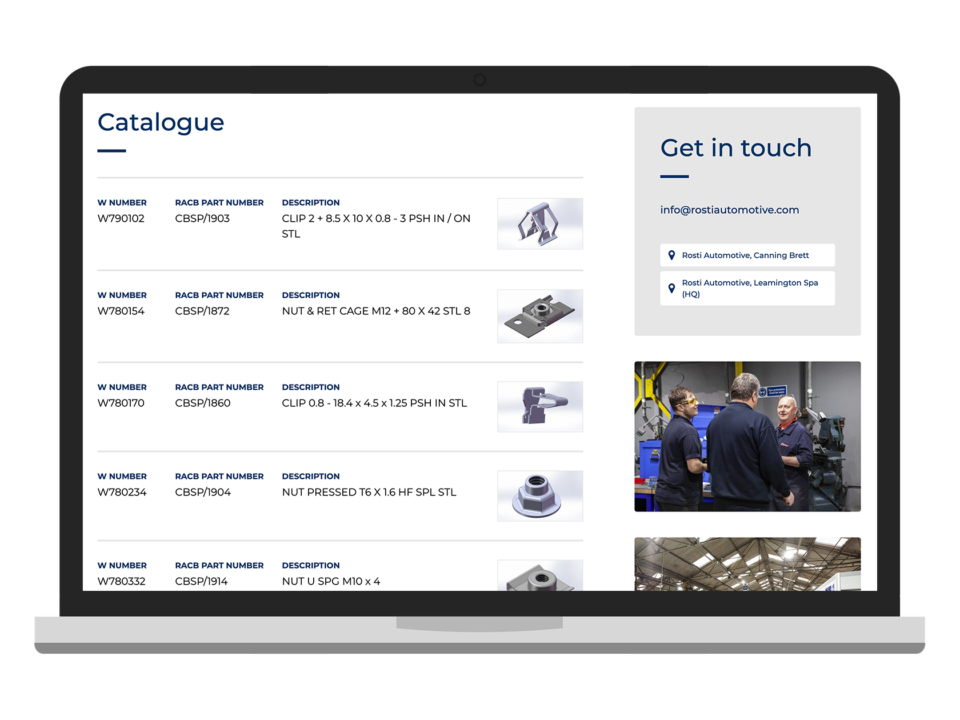 Rosti Automotive Canning Brett
Canning Brett is a Welsh automotive factory which forms an important part of the design and manufacturing operations of the international engineering company Rosti Automotive.
The brief
Rosti Automotive asked Castlegate to build a new microsite for the Canning Brett factory to reflect the importance of the work carried out there. The site needed to provide information about the manufacturing capabilities of Canning Brett, including a catalogue of the parts produced there, all while strictly adhering to Rosti Automotive's existing branding (which Castlegate had designed for them previously).
The website
We created a clean and straightforward website based on the Rosti Automotive corporate branding. The site is highly functional, containing an easy-to-navigate parts catalogue, prominent contact information and links to the main Rosti Automotive site. We commissioned bespoke photography from our partner Gareth Buddo at Furmoto Photography to provide high-quality images of products, manufacturing processes, and staff; which offset the minimal design work to provide a clean and engaging aesthetic.
The result
Rosti Automotive's new site for Canning Brett reinforces the corporation's reputation for quality and attention to detail through clean design, a clear brand identity, and the use of high-quality bespoke imagery. The Canning Brett site provides a clear summary of the factory's role within the wider organisation, while providing detailed information on products to those who need it.